Oris, a Swiss watch company known for its mechanical watches, has been around for over 100 years. This article will zero in on the design and technology of its timepieces, and answer the question: are they good watches?
Below, we'll talk about the brand's roots, the models that made it popular, and its achievements over the years. If you'd like to learn more about this popular Swiss brand, read on.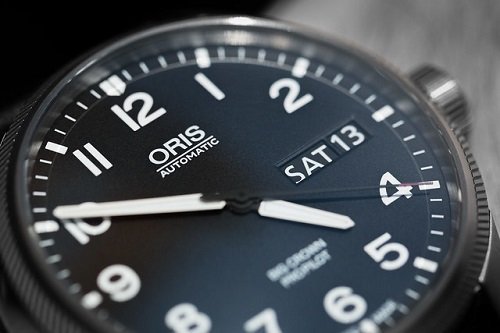 Oris Watch Brand History
Oris was founded in 1904 by two men: Paul Cattin and Georges Christian. Naming the company after a brook at the Swiss town of Hölstein, they bought the Lohner & Co watch factory which recently closed.
In less than 10 years, the company has opened another factory and an assembly plant and became the largest employer in Hölstein. By 1929, they already had a total of six factories.
By the end of the 1960s, Oris has become one of the largest watch companies in the world, producing around 1.2 million timepieces a year.
All Oris watches are made in Switzerland. Today, the company's headquarters remain in the village of Hölstein in the country's northwest.
Oris Watch Collections
Oris watch collections are divided into four main categories: Diving, Culture, Aviation, and Motor Sport. We'll take a closer look at these below, and talk highlight some of the best watches from each collection.
Oris Diving Watches
Oris Aquis


Oris has a wide selection of dive watches under three categories: the Oris Aquis, Oris Divers, and Oris Prodiver.
One of the watches from the Oris Aquis series is the Oceans Project limited edition watch, based on the classic Aquis watch, which is part of the company's new series that hopes to raise awareness to the threat of the world's oceans. Oris promised that this model "will directly support the coral planting activities of Reef Restoration Foundation, an Australian non-profit." Read more about the reef restoration here.
This stainless steel watch (43.50mm) has a striking gradient blue dial, a circular date window, and a uni-directional rotating bezel. This is water-resistant to 300 meters and is only limited to 2,000 pieces.
The Aquis collection has multiple versions and features (ie. chronograph, small seconds, different strap materials).
Another Aquis model that stands out is the new Oris Aquis GMT Date, which was featured at Baselworld 2019. This is a 43.50mm watch with three time zones and a yellow-tipped hand for the second time zone.
The dial is blue sunburst and has hands filled with Super LumiNova. This is powered by Oris calibre 798, and has 38 hours of power reserve.
The Aquis series also has the chronograph version with a stainless steel case and a rubber strap. This too is 45.50mm and has a unidirectional revolving top ring with an attractive black ceramic divers inlay.
See the complete Aquis collection here.
Oris Divers


The Oris Divers line has been around since the 1960s, and the current models have a combination of the brand's vintage aesthetic and new technologies.
You can choose from a number of models (find all of them here) with different designs and technologies, such as the Oris Divers Sixty Five, which is a revived version of Oris diver's watch which debuted in the 1960s.
Made from anti-corrosive stainless steel, this 40mm watch is made is an excellent dress watch that you can also use in water activities like swimming or snorkeling (this one's water-resistant to 100m).
It has a scratch-resistant sapphire crystal and an anti-reflective coating that keeps the watch legible even when you're underwater.
The Oris Divers Sixty-Five Chronograph is a vintage-style timepiece made of stainless steel, has a sapphire crystal with an anti-reflective coating inside, a leather strap, and a bronze bezel. This one is a bit bigger at 43mmm and is also water-resistant to 100m.
One notable watch under this collection is the Oris Movember edition, which is another effort of the company to collaborate with groups for a good cause. This edition is a collaboration with men's health group Movember Foundation, for its Change for the Better Campaign. This one has a sleek leather strap and comes with an additional NATO strap with buckle and changing tools.
Oris ProDiver


The last series of the Diving collection is the Oris ProDiver, which boasts of an Oris-patented RSS bezel locking system. These models are what you need if you'll be using the watch in serious diving activities, as it has 1,000-meter water resistance.
There are three models under this collection: a ProDiver GMT, which has a titanium case (lighter than stainless steel), a rubber strap, and an automatic helium escape valve.
There's also the ProDiver chronograph, which has a 51mm titanium case, and highlights the brand's innovation—the Rotation Safety System, which Oris claims is the safest system out there.
Oris Culture collection
Oris Artelier


Under the brand's Culture collection is the Oris Artelier, which focuses on the company's calibers that were developed in-house.
There is a wide array of watches under this line, so you will be able to choose from a lot of different technologies and design: stainless steel and leather straps, diamonds, chronometers, a skeleton style, and so on.
One watch off this collection that has received excellent reviews is the Oris Calibre 113 (which was preceded by Calibres 110, 111, 112), the fourth watch off the company's watches that have in-house developed movements. Check out the complete Artelier collection here.
Under the same collection is the Oris Classic Date, a simple yet stylish timepiece with engraved numeral and indices, a blue dial, and a three-piece stainless steel case. At 28.50mm, this watch will look excellent on small and big wrists.
Aviation Collection
Oris has an impressive collection of pilot watches, which continue to get praises from both experts and aficionados alike.
Oris Big Crown Propilot


This series of timepieces is: "aimed at pilots who value the ProPilot's cockpit-ready functionality and aesthetic."
One does not need to be into aviation in order to appreciate and enjoy the impressive design and functions, however. These handsome watches have the features of the classic pilot watch: big and bold numerals, a day window, luminous hands and markers, and a big case.
Each model has its own unique feature: GMT, altimeter (with either meter scale, world time, small second, day/date. There are also a lot of limited edition models, such as the 40th Squadron Limited Edition (a partnership with Belgian Air Force rescue ream Squadron Helo) and the Oris GIGN edition (a collaboration with the French police's special operations unit Groupe d'Intervention de la Gendarmerie Nationale, or GIGN).
See all of the Propilot models here.
Oris Big Crown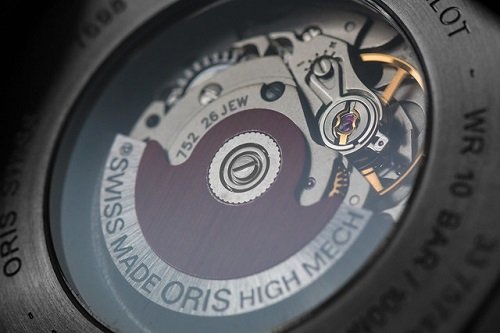 The Oris Big Crown is a collection that highlights the brand's signature designs. The styles of these pieces were introduced in the 1930s, so this is an excellent collection to invest in if you're looking for a classic pilot watch design.
The Oris Big Crown 1917, a limited edition 40mm watch, is an homage to the brand's first pilot watch. Having a uniquely classic look, this watch has a rich and interesting history—the production of the reissue after going through Oris archives, researchers found the brand's first wristwatch dedicated to aviation (you can read more about it here). This only has symbolic 1917 pieces and comes with an additional leather strap.
Other watches off the Big Crown collection can be found here.
MotorSport Collection

The Oris Motor Sport collection is divided into four categories, and one of the most popular is the Oris Williams series, a partnership with the Williams Formula 1 Team in 2003.
One of the latest releases is the Oris Williams FW41, a limited edition chronograph (41 pieces). They have also introduced newer models over the years, such as the lightweight Oris Williams Chronograph C.F.C. watch, a 44mm chronograph with a titanium case, and a durable rubber strap. There's also the new Oris Williams Chronograph Carbon Fibre Extreme, which boasts of a manufacturing technique that the brand says has never been done before in the history of watchmaking.
Other collections from the Motor Sport collection are Oris Artix GT (a sports watch that's also great for daily wear), Oris TT1 (a day date watch made for motorsport enthusiasts), and Oris Chronoris (retro and racing-inspired watches that has been around since 1970).
See the complete Motor Sport collection here.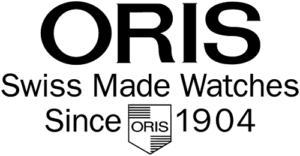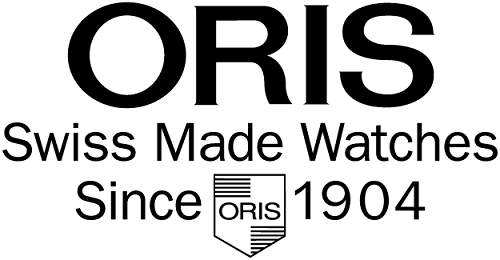 Are Oris Watches Good?
Oris is one of the few Swiss watch brands that makes only mechanical watches. The watches are marked out by the distinct red rotor design, which is a symbol of the company's mechanical approach to its watchmaking process.
The company promised that their watches are built to last for a long time, as they only use the best materials. Being Swiss-made, the customer can trust that the company uses the tightest quality control, and adheres to the highest standards in its manufacturing.
One of the things that people love about Oris is its price range. While not cheap, they are not also as expensive as other luxury brands. The quality of Oris watches could be compared to brands like Tag Heuer and Longines, but their prices are significantly lower, which is why it continues to gain popularity among watch collectors and experts.
Where to Buy Oris Watches
If you'd like to visit an Oris shop anywhere in the world, simply find the nearest store using their store locator. All you need to do is input the city and you'll be provided with the address and a map of the nearest authorized seller.
Oris watches are also available on Amazon,
Check out certified pre-owned Oris Watches on Bobswatches.com, they also have a very useful "Compare Watches" tool to help narrow down which Oris model is best for you.
You can find both old and new pieces on eBay.
Oris Warranty Policy
Oris has a limited international sales warranty that is guaranteed for 23 months following the customer's date of purchase. This warranty should be accomplished through an authorized dealer and should adhere to the product's manual. The company stressed that only an authorized retailer the authenticity of your Oris watch.
Oris's website has a feature that allows watch owners to check their warranty status. They will ask for the serial number or warranty code and will provide further details.
If you would like to have your watch repaired or polished, you can send them to an authorized Oris service center.
Application forms are available here—all you need to do is fill it out and you will be provided with details on how to ship your watch.
Oris vs Tag Heuer
Oris and Tag Heuer are often compared. These two Swiss watch brands have been around for more than a century and still continue to be popular today.
Tag Heuer may have a bigger resale value. However, there are Oris watches that have more outstanding features than a Tag (such as the popular Oris Diver, which we will discuss further below).
A Tag Heuer watch is usually more expensive than an Oris, but this does not mean that the Oris has a lower quality. Both are equally meticulously built by experts, but other factors come into play. For instance, Tag Heuer, which is owned by French conglomerate LVMH Moët Hennessy, has many A-list celebrity endorsers, which greatly affects the prices of its watches.
This forum discussion can also give you an idea of Oris's good reputation. Watch aficionados appreciate the Oris price points and craftsmanship.
Oris: Go Your Own Way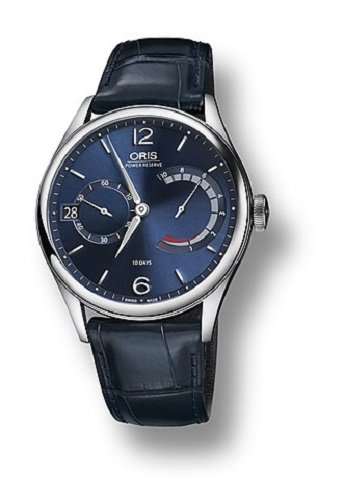 #GoYourOwnWay, Oris's philosophy, promotes the brand's key values: independence, craftsmanship, and quality. To promote this, they've partnered up with different personalities who embody these: Chefs Jasmine and Melissa Hemsley and diver Carl Brashear.
They also have many partnerships for a cause: conservation of whales and dolphins, pacific garbage screening, and restoration of the Great Barrier Reef. To learn more about these partnerships and collaborations, visit this page.
With a relatively modest price tag compared to its high-end competitors, Oris watches are great investments. The models we featured in this article have an extensive list of models, so it is always best to read about them on the company's website.
If this is your first time purchasing an Oris watch, you're in for a treat. This trusted brand continues to produce some of the best Swiss watches in the world. While staying classic and true to its long history, it continues to innovate and create exciting timepieces that are creative and timeless.
Header Photo by Daniel Zimmermann