This watch brand comparison is… rather strange, to say the least. Why? Well, Oris and Tag Heuer occupy a vastly different price range with Oris's stomping grounds is within the mid-range market while Tag Heuer is well-known to have firmly planted its flag in the high-end watch market.
So, why this particular comparison? Well, this is to help customers get a better understanding of each brand's strengths and weaknesses. As you know, higher cost does not automatically mean you will be satisfied with the purchase. There are several factors you need to consider to determine which timepiece is best suited to your needs as well as your style.
Now then, let us begin this 'David VS Goliath' level match up and figure out if Oris can deliver a come from behind victory against the watch juggernaut that is Tag Heuer.
Oris Brand Overview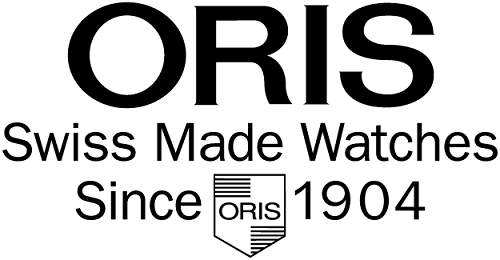 Oris came about during the dawn of the 1900s and was founded by Paul Cattin and Georges Christian. The company took its name from a river located in the company's hometown of Hölstein. The company grew exponentially as evidence within the first decade when Oris opened its second factory. Within three decades, Oris has managed to have around six factories operating under their banner, which is quite an impressive feat.
Oris today is a well-known mid-range watch brand that exclusively manufactures mechanical watches. They are among the few Swiss-brands that still develop mechanical watches, making them part of a rather exclusive club and is among their positive traits that boosted their popularity. Oris watches also have a signature look – red rotor design which they have incorporated pretty much since the beginning.
Oris watches are also known for their reliability and excellent craftsmanship. This is the result of following the strict Swiss standard in watchmaking, a factor that undoubtedly benefitted the company's overall reputation around the world.
Overall, Oris is a Swiss brand that offers the best value for their timepieces. Oris provides a watchmaking quality level that can rival other premium watch brands without the high price tag attached. This is just one of the many strengths of Oris, though, as you will see further down in this article. Click here to read more about Oris watches.
Tag Heuer Brand Overview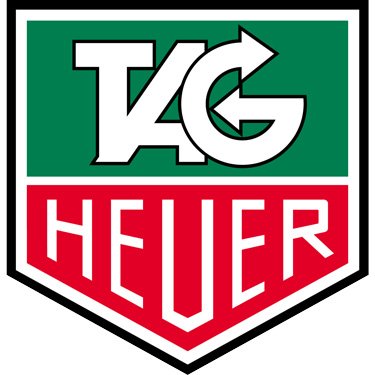 Tag Heuer was founded way back in 1860 and has maintained its standing in the industry pretty much throughout its history. In terms of reputation, Tag Heuer timepieces are known for its impeccable quality and premium-grade craftsmanship. This brand is also known through its partnership with several companies within the sports industry. That alone will give you an idea as to the level of precision, and accuracy Tag Heuer watches can deliver.
Fun fact: Tag Heuer has initially been two separate entities, namely Tag Group Holdings and Heuer. The two officially merged during the mid-80s when the smaller company, Heuer, was purchased by the TAG Group Holdings.
One of Tag Heuer's defining moments was when they landed a partnership during the 1920s Olympics. This helped propel the brand to new heights as they took advantage of this worldwide exposure. Tag Heuer further embedded their presence within the sports industry when they released the Heuer Autavia, which was the first dashboard stopwatch specifically developed to be used by racecar drivers.
Another significant milestone in the company was during the early 1900s when they unveiled the Mikrograph which is a mechanical movement timepiece that can measure up to 1/100th of a second with a 360,000 VPH which is mind-blowing considering that the standard chronograph can only measure up to 36,000 VPS max. This impressive feat led the way to their historic partnership with the Olympics a couple of years later.
Tag Heuer is also one of the few watch brands that can boast of having participated in space travel as one astronaut that was part of the Mercury Friendship 7 mission, John Glenn, wore a Heuer 2915A timepiece. Tag Heuer is also one of the few timepiece brands that have become synonymous with premium watches, and this is an association born from a decade's worth of amazing watches.
Oris vs Tag Heuer Watch Comparisons
Dive Watches – Oris Aquis Great Barrier Reef LE VS Tag Heuer Aquaracer Calibre 5
Oris Aquis Great Barrier Reef LE Review
Read Amazon Reviews | See on eBay
This limited-edition version of the Oris Aquis series has more than just having a unique aesthetic going for it. This comes with the high-performance level you would expect from the Oris Aquis series. First off, this limited-edition watch was developed alongside the Reef Restoration Foundation, which aims to raise awareness regarding the ocean and the threats to its incredibly diverse and magnificent ecosystem.
Since we are talking about reefs, this timepiece is, of course, designed for diving great depths. The Aquis Great Barrier Reef LE watch clocks a fantastic 300-meters of water resistance, making it suitable for swimming, snorkeling, and scuba diving as well.
The majestic blue dial fits perfectly with its ocean aesthetics. It also measures in at 43.5mm diameter and is accompanied by a polished blue bezel along with an all-stainless-steel construction. Within the Aquis GBR LE is Oris' in-house caliber 743 movement which provides this timepiece with the level of reliability and precision that you can expect from the brand. The watch movement used also delivers up to 38-hours of power reserve.
The Oris Aquis Great Barrier Reef LE is a top-notch dive watch that delivers on all fronts. Since this is a limited-edition model, we highly recommend watch collectors to get their hands on it as there are only a total of 2,000 models circulating the market.
Tag Heuer Aquaracer Calibre 5 Review
Read Amazon Reviews | See on eBay
The Tag Heuer Aquaracer Calibre 5 takes a sportier approach with its design. It also comes with chronograph features which further enhances its overall functionalities. In terms of appearance, the Aquaracer Calibre 5 takes a more subdued take compared to the Oris Aquis Great Barrier Reef LE's beautiful blue dial and bezel. The Aquaracer Calibre 5 incorporates a black and silver aesthetic with a dial that accentuates its robust qualities with a mostly mechanical appearance.
As noted earlier, it comes with three sub-dials that tracks seconds (1/10th of a second and 60 seconds) and minutes (30). This chronograph functionality is further enhanced thanks to the Swiss-automatic movement with an analog display that is utilized by the Aquaracer Cal 5.
Similar to the Oris Aquis, the Aquaracer Cal 5 features a completely stainless-steel design and construction with its 42mm case and bracelet. The black dial's sleek charm is further accentuated by the white with silver accent hands and markers. It also has a date display over at the 3 o'clock position.
Surprisingly enough, the Oris Aquis GBR LE is more expensive than the Aquaracer Cal 5. This is mainly due to the GBR being a limited-edition model, though. That limited-edition stamp also increases the Oris Aquis GBR's resale value in the future, which is something you should factor into your decision.
Racing Watches – Oris Chronoris Date VS Tag Heuer Carrera Calibre 01 Automatic
Oris Chronoris Date Review
Read Amazon Reviews | See on eBay
The Chronoris is one of the finest examples of Oris' ability to meld a unique style with top-notch watch movement. The retro-racer inspired timepiece is a visual feast, indeed. The smooth 39mm stainless steel case and stunningly detailed dial give the watch the genuine 70s racing car vibe.
The dial design is flawless. If Oris' plan was to bring you back to the golden age of racing, then the Chronoris hits all the essential marks. The dial is quite legible with the silver, black, and orange aesthetics further pushing forth that bygone era back into the spotlight.
The stainless-steel case is accompanied by a black rubber band which is not only comfortable but also tops off the look Oris is aiming for with its tire track imprint. Now let's talk about what's going on inside the Chronoris. This timepiece uses Oris' in-house caliber 733 automatic movements with analog display. The watch movement used also delivers a respectable 38-hour power reserve.
Visually, you will notice two prominent features – namely the two distinct crowns. Each crown utilizes patterns that have become a common sight in race cars. One of the crowns features beautiful groves while the second has small ridges etched for better grip. The two-crown design also helps you determine which is which just by touching it.
The Oris Chronoris Date is an excellent sports timepiece. Its unique retro design will also appeal to those who want a unique take to the typical modern racing watch.
Tag Heuer Carrera Calibre 01 Automatic
Read Amazon Reviews | See on eBay
A complete 180 to Oris Chronoris' retro-inspired design. The Tag Heuer Carrera is the epitome of a modern-day racing watch with its highly stylized dial which is inspired by the most powerful race cars on the planet.
The chronograph feature combined with the skeletal-dial gives the Carrera a highly technical charm to it that perfectly encapsulates the lightning-fast and sophisticated machines that dominate the racing circuit. Of course, this watch is not just all show and no substance. Inside lies a Swiss automatic caliber 01 movements to go along with its multiple dials. This movement also provides the Carrera with an astounding 50-hours of power reserve.
The stunning skeletal design also helps enhance the overall aesthetic flair of the Carrera as you get a good view of the intricate inner workings of the refined Swiss automatic movement. The chronograph functionality takes full advantage of this feature as it manages to accurately measure seconds (60), minutes (30), and hours (12).
Conclusion: Oris vs Tag Heuer – Which is Better?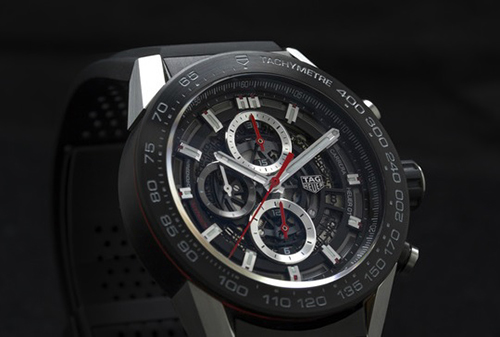 We can't go with the 'by the number' route here. Tag Heuer is typically the more expensive brand and is also the more renowned. However, do not count Oris out just yet as it manages to pull a few tricks up its sleeves that can catch premium brands like Tag Heuer unaware.
An excellent example of this is with the Oris Chronoris racing watch. In terms of design, it is most certainly the more appealing when compared to the visually packed Tag Heuer Carrera. However, the Carrera does appear to have more functionality.
Overall, you can never go wrong with a Tag Heuer watch if you want to dress to impress. Oris, on the other hand, guarantees you will be able to maximize value for money with its timepieces.