Common wisdom says that you can either have a well-crafted timepiece, or you can have a cheap one, but never both. The creation of a finely tuned watch requires extensive labor and precision, a costly process. Therefore, if you want the best craftsmanship on the market, expect to open your wallet wide. Invicta is a watchmaking company that has literally made it their mission statement to upend that common wisdom. It is their belief that everyone should be able to own a timepiece of the highest quality without having to sacrifice food and shelter.
Shoppers ask why Invicta watches have suggested retail prices that are so much higher the true retail prices, the watches always appear to be "on-sale"? This pricing strategy is very common with Invicta watches but not unique to this brand. Brands use clearance pricing and steep discounts to give the impression that you are getting a greater deal on a watch. Invicta's website has a whole clearance section.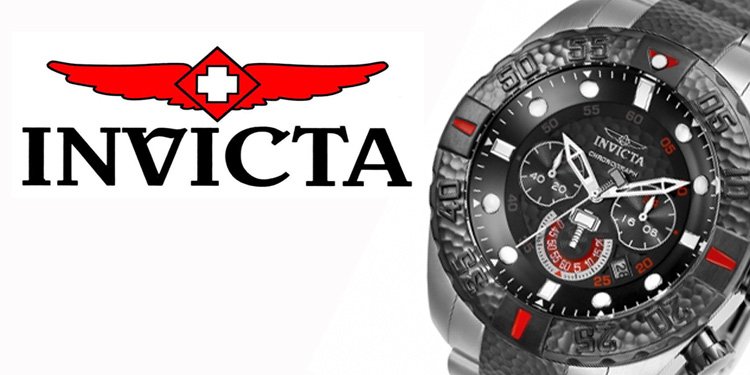 The question is, are they really succeeding at their mission? For watch collectors, Invicta can be a name that stirs up strong emotions, not all of them positive. Let's take a quick look at the history and modern workings of this watchmaker.
The History of Invicta Watches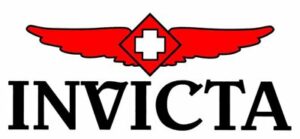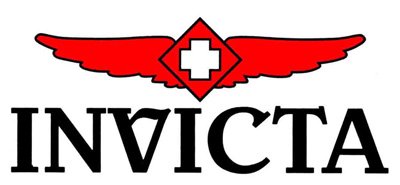 Invicta (Latin for "invincible") began its story in 1837 when a Swiss watchmaker started the company.
That watchmaker was Raphael Picard (no relation to Jean-Luc, presumably) and the Picard family would continue to operate the company well into the latter half of the 20th century.
For almost a century and a half, Invicta was one of the numerous Swiss watchmakers creating high-quality mechanical watches.
They produced both manual and automatic-winding watches and, though they never gained the recognition of expensive Swiss watchmakers such as Omega and Rolex, they built a respectable reputation worldwide.
As well-established as Invicta was, they could not withstand the shockwave that shook the entire watch industry in the 1970s: the quartz crisis. The so-called crisis is also known as a revolution, and that's because it was equally both.
On the one hand, quartz timekeeping made watchmaking a much cheaper operation, which in turn created new markets for wristwatches. At the same time, the Swiss watchmaking industry, built on precision mechanical watches, suddenly found itself in freefall.
It would take roughly a decade before Swiss watchmaking adapted and rebounded to reclaim its status as makers of the finest watches on earth. Invicta's fortunes fell precipitously in this period, until 1991 when U.S.-based investors took over the company. These new owners had a mission: continue making high-quality watches but make them affordable for all people.
Invicta Watches Today
This mission has led Invicta to produce some of the most affordable – critics might use the term "cheapest" – Swiss watches on the market. You can find many of their watches for under $100 and they make a wide range of styles and sizes for practically anyone's tastes. However, their standard warranty is three years and they do use quality movements in many of their watches –  so these aren't just throwaway timepieces.
Their most popular line of watches is the Pro Diver series (click to check out the Pro Diver collection on Amazon).
The Pro Divers come in a variety of colors, sizes, and styles. What all of the watches in the line have in common is Invicta's commitment to craftsmanship and durability. As the name implies, these watches can be submerged into depths of 300 meters.
These are self-winding mechanical watches, so they either have classic Swiss movement or 21-jewel automatic movement (if you don't know what that means, just know that the higher the jewel the higher the accuracy, and 21-jewel is high).
With the Pro Diver series, Invicta offers a classic mechanical design for quartz prices.
Are Invicta Watches Really Swiss?
Although Invicta prides itself on its Swiss heritage, not all of its watches are Swiss inside. In fact, while a substantial portion of their manufacturing still occurs in Switzerland, many of their watches originate in Asia. Likewise, many of their watches, like the stainless steel Aviator, trade Swiss timekeeping for Japanese quartz. You can see Invicta watches with Swiss movements here on the brands' website. 
Swiss watchmaking has a very definition that demands an extraordinary level of fastidiousness. A person who is in the market for a Swiss watch knows that the care and craftsmanship that goes into the internal construction of the watch is more important than timekeeping accuracy or style.
It is this craftsmanship that Invicta presumably strives for with its mission statement. To that end, they do have a line specifically deemed Swiss Made. Many of the Pro Diver watches fall into this collection, but not all.
And that, as they say, is the rub, because while it is true you can get an Invicta Pro Diver watch much less, one from their Swiss Made collection, such as the Pro Diver Collection Coin-Edge Swiss Automatic Watch will set you back more. 
Does Invicta Make Good Watches?
Now we come to the million-dollar question: Does Invicta deliver on both parts of their mission statement?
In terms of value, they certainly produce some of the most affordable watches on the market in styles that, at least at a superficial glance don't 
The question of quality is a bit murkier. As discussed above, while Invicta promotes itself as a Swiss watchmaker working in the Swiss tradition, not every watch in their stable has Swiss timekeeping.
That doesn't necessarily represent a loss in quality. In fact, quartz timekeeping is more accurate than traditional Swiss mechanical timekeeping.
Also, in terms of the price range, getting Swiss-made watches for under $500 is a pretty good deal.
However, keep in mind that while Invicta does have a line of Swiss-Made,  the vast majority of their watches are not, many have Swiss quartz movements. Read more about Swiss-Made certification here. 
Do Watch Collectors Like Invicta Watches?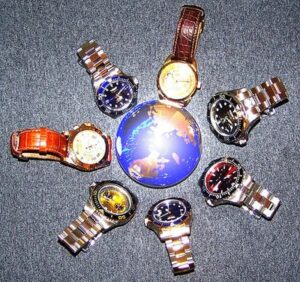 Here is where I throw a little cold water on the conversation. Invicta gets bashed around on watch forums quite a bit.
It is true that Invicta makes good watches for the price, but if you go to online watch forums where the serious collectors talk, you'll find that the brand has a lot of critics.
The most common complaint is that the brand plays on its distant past connection with Switzerland when it actually changed hands and has been headquartered in headquarters in Florida, USA since the 90s. 
Many watch aficionados also criticize the overly ornate dials, large case diameters, and chunky thick cases as being overly gaudy, bordering on tacky.  Of course, style is very subjective and many people love the look of Invicta which explains why they are still some of the best-selling watches in their price range and why we still recommend them on many of our lists of affordable watches.
While plenty of people defend Invicta, that defense is mostly along the lines of, "Their watches are fine for the price." 
Others point out that for the price, you do get a decent value. For example, many of their dive watches use a Seiko movement (NH35A) that is often found in watches that sell for twice the price.
We understand that many of our readers don't want to spend more than $100-200 and Invicta does deliver many decent watches in that price range. 
Some commentators have said they believe the list prices for Invicta's are always higher than their worth, which is while you'll often find them on sale or with slashed prices in stores or online retailers.
Whether that's intentional or just a reflection of market reality, you're probably wise to keep an eye out for sales if purchasing an Invicta. 
However, that's not something unique to this brand. Many times the advertised MSRP is substantially higher than the actual retail price so it's not something we can hold just against Invicta.
Should I Buy An Invicta Watch?
My answer to this question when it comes to almost any watch brand we review is always the same whether you're looking at Bulova watches or comparing Seiko to Citizen.
It depends on what you want. Invicta is not a status-symbol type of watch, so if you're the type of person that likes a brand to communicate something about yourself, they probably aren't for you.
However, if you are looking for a watch brand that will hold its value or even increase over time, you may want to read more here.
Another thing that Invicta does have to its credit is the company's long watchmaking history.
Unlike fashion watch brands such as Michael Kors, Guess, or Daniel Wellington that are really fashion designers that also sell watches, Invicta was originally founded in Switzerland and a known watch brand that started 180 years ago (although watch collectors are quick to point out that the brand re-established in 1991)
The other thing to consider is if you really like the look of Invicta, the watches tend to be oversized with very large case diameters and also very thick.
Compared to dress watches that are slim and designed to slide elegantly under a suit cuff, Invictas tend to look huge. They rely heavily on gold and silver tones, large bezels, and oversized crowns to give that chunky, masculine look. Of course, if that is the look you are going for, then Invicta may be a perfect match for you.
If you want an inexpensive watch and are still on the fence, check out this list of affordable watch brands.  
Or a good comparison would be Seiko vs Invicta – it's a good place to start since Invicta uses Seiko movements in some of their watches.
Are Invicta Luxury Watches
No, Invicta is not a luxury brand and none of their watches would be considered a luxury by any serious watch collector. Invicta does market its early Swiss roots as a watchmaker but its current product line is made up of affordable, consumer watches. Most of the watches are entry-level quartz watches although they do have a small product line of watches with Swiss movements. 
You won't start up and cocktail-party conversations with a watch collector about the Invicta on your wrist either.  Also don't bet on them increasing in value since they are not a brand that people collect.
Some people call Invicta an "affordable luxury" brand, although that term itself is misleading as really they are not among the ranks of any luxury watchmakers.
They do have the 'look' that some people consider luxurious, at a budget price. We also put them on our list of inexpensive watches that look expensive because Invicta definitely does have some flashy models with plenty of bling – right up there with JBW watches for example. 
Where To Buy Invicta Watches
The obvious choice is to buy direct from Invicta, while their website has details on all their watch models, you want to head to their official e-commerce site: invictastores.com to actually buy one of their watches. Invicta ships to over 50 countries worldwide.
You may want to check prices on Amazon:  See Invicta Men's Watches | Women's Invicta Watches
or see Invicta watches on eBay here. 
For anyone looking for an affordable, quality timepiece that will provide a few years of consistent wear and will always look good, Invicta is worth your consideration. 
If you're still interested in hearing more about Invicta and whether or not you should buy one of their watches you might find this interesting look at the question by The Urban Gentry, a highly followed watch expert on Youtube:
Either way, I hope this insight into Invicta gave you some helpful information to make the decision easier.
Is Invicta owned by Rolex?
No, Invicta is NOT owned by Rolex. It's not clear where that internet rumor started but there is no business connection between Invicta. While Invicta and Rolex both have their roots in Switzerland, Invicta went bankrupt in the 1980s and was reestablished as an American brand.
Some websites compare the two brands or specific watch models, for example, the Invicta Pro Diver 8926 and the Rolex Submariner 16610 since the Invicta is an inexpensive dive watch that many consider an homage watch to the classic Rolex although we think there are many other good affordable Submariner alternatives.
Where Are Invicta Watches Made?
Invicta is headquartered in Hollywood, FL. The vast majority of Invicta watches are made in China using Japanese movements such as the Seiko NH35A movement. Some Invicta watches are Swiss-made with Swiss Sellita SW500 and SW200 movements.