In this era of social media, it is highly probable that you have already seen and heard about Daniel Wellington.
Perhaps you even know them better compared to other watch brands that have already been in the watchmaking industry for hundreds of years.
Brands like Bulova or Invicta that have been in business since the late 1800s.
If yes, don't worry. It's not your fault, it just proves how successful the social media marketing strategy of Daniel Wellington brand has been.
And, how they are very much ahead when it comes to social media compared to other much more established brands that are considered legends in watchmaking.



However, the question is, does its popularity equate to great quality of watches they produce? Are they really worth their price? Or even, are they really worth buying?
So now, we'll look deeper into this brand. Let's see what's beyond the name recall.
History of Daniel Wellington watches
The Founder – Filip Tysander
Daniel Wellington is a rather new brand in the watchmaking industry. Filip Tysander, then in his late twenties, started the watch brand in 2011 with only $15,000.00 from his own pocket.
After graduating from high school, Tysander had a retail business on necktie and plastic watch webshop running online. 
A Coincidence – Turned Inspiration
Like other young Swedish men who want to discover themselves and the world, Tysander followed the mainstream dream and traveled to Australia in 2006. It is said that during the said travel, he met a fellow traveler, Daniel Wellington.
Daniel Wellington is a fashionable Englishman wearing a Rolex Submariner with the classic NATO watch band. 
On other occasions, Tysander had other encounters with Wellington in Melbourne and Cairns. The impeccable yet understated style of the gentleman is said to be the inspiration behind the Daniel Wellington watches.
Nonetheless, Tysander continued his studies in business at Uppsala University. It was after he graduated that he started working on his watch brand.
The Beginnings of Daniel Wellington
He spent five years working in the watchmaking industry through his own online business, Neptune Design. Using social media as the main online advertising strategy and campaign, he was able to grow his Daniel Wellington brand.
Following the minimalist and refined watch that he saw back in 2006, Tysander designed simple and minimalist watches for his business. He would just send his designs back and forth to a factory in China that produces the NATO watch bands.
The Success and Growth
Later on, Tysander invested $15,000 to start the Daniel Wellington (DW) brand officially. And, by 2011, he sold the first DW watch. Fast forward to 2014, the brand has sold more than one million watches and made $70 million in revenue.
Gathering great profits, he bought a 418 square meter penthouse atop Stockholm Central Station at $12.8 million. At the time, it was just Stockholm's most expensive apartment in 2015.
By February 2017, the brand was already named the fastest growing company in Europe. The company made $230 million in revenue and $111.5 million in profit in 2016.
This Swedish company has reported a three-year growth of 4.695%. It is continuously gaining success because of its digital strategy in social media networks like Instagram.
The Unpopular Opinion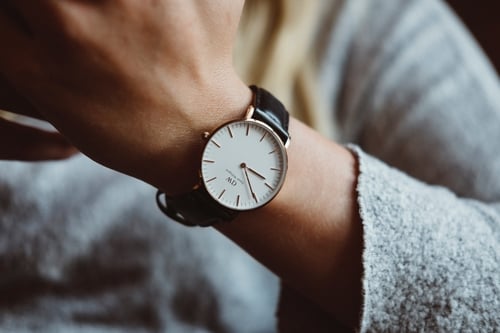 The above story on how Filip Tysander was inspired by a real-life Englishman Daniel Wellington is the published history of the brand. However, not all people believe this to be true. Rather, there are some theories that the brand was made first, followed by an interesting story.
One curious thought is that there is still no actual Englishman who came forth and identified himself as the Daniel Wellington in the story. Considering how popular the brand is, the man who had caused such great success would usually rise up and take on the popularity of the brand.
Additionally, if Wellington was such an inspiration to Tysander, then why did he not approach the stranger on other occasions that he met him?
Normally, you would be very excited to talk with the person who inspired you. Either to know more about that person or just to thank him for inspiring your life. Evidently, such conversation did not happen and Wellington remained a stranger even after various encounters.
In an article by Business Insider, Filip Tysander was even quoted saying:
"A part of me wishes to contact Daniel Wellington and explain what's happened, but at the same time, I want to let the sleeping bear lie. If the source of my inspiration should turn up at the office one day I guess I'll have to hide underneath my desk," (emphasis supplied)
Because of these, some critics think that the founder just thought of a well-fitting brand name and an interesting story that will match the design of the watches. If that is the case, then Tysander has a well-crafted marketing plan from the start.
*Information compiled from various websites such as Daniel Wellington's website, Business Insider and Wikipedia 
Where Are Daniel Wellington Watches Made?
The brand has established its headquarters in Central Stockholm in Sweden. It is also where the design of the watches come from.
The watches use a quartz movement made by Miyota, a Japanese Company. The watches are then manufactured and assembled in China.
Daniel Wellington Watch Reputation
Social Media Marketing

Even with less than a decade in the watchmaking industry, Daniel Wellington has gained success and popularity that even other brands are still striving for. Their primary key to success: social media marketing, most notably their Instagram following of several million.
Unlike other watch brands, DW does no traditional advertising. Using the #danielwellington will automatically include you in a "fan club" where avid supporters post 'wrist shots' and share them with the world.
Interestingly, they don't even have to pay for these people or spend much to obtain a great photo. With the generation of camera filters, proper angle, and lighting, even photos of regular people instantly turn into advertising posts.
Nonetheless, they still spend some amount for professional models for brand advertising. They also hire social media influencers, celebrities, and endorsers to promote the brand. Or sometimes, the company just give them a watch.
Yet, it goes to say that much of the popularity Daniel Wellington has is brought by ordinary people sharing to the world about the brand.
---
Simple and Classic Design

Even from afar, it is quite easy to distinguish a DW watch. The NATO or leather strap that comes with the minimalist, classic design of the watch face may automatically lead you to expect an inverted "D" and a "W". To make this even better, the straps are interchangeable! So you can actually buy more straps and it will look as if you have a new watch each day.
This formal – casual mixture in a watch that comes at a relatively affordable price is another key contributor to the brand's popularity. It was an instant hit especially to the young professionals and hipsters, or the generation who are said to grow up on Facebook and iPhones. DW was able to use a classic with a twist.
However, watch collectors and enthusiasts aren't really enticed with the design of DW. Primarily because they don't see it as unique.
Contrary to the belief of the hipsters and yuppies, other well-known watch brands have already launched models with NATO straps. Among them are Tudor, Longines and as Tysander's inspiration, Rolex.
So naturally, DW can no longer excite those who know much about their watches.
Affordability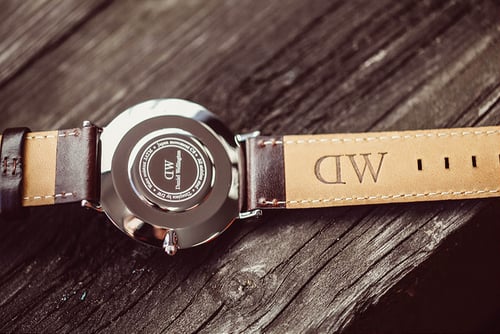 Daniel Wellington watches are mostly priced in the $149 to $229 range. Because of that, many consider it very affordable for a fashion watch.
However, collectors, enthusiasts and even some ordinary customers would disagree. As mentioned above, the quartz movement is made in Japan while the watch is assembled in China. Practically, Tysander did not change his watchmaking procedure despite the growth of his company.
With such a process, you can actually buy one of the same design at just around USD$10 max.
It was also observed that even the materials used do not justify the price of DW watches. The cases are thin and barely waterproof. Meanwhile, the crown is small and fragile so setting the time is not as easy as it should be.
Having said these, DW watches are generally perceived to be greatly overpriced.
Some customers think that the brand chooses to spend more on marketing rather than on their research and development. Others believe that you are not really paying for the watch but only for the Daniel Wellington brand name.
For the same price range, you can already buy a Timex, Casio, Swatch, Skagen, Seiko, or Citizen.
See our top Seiko watch picks here or check out our list of top citizen watches (for men)
If you're looking for a decent Women's Watch Under $100 see our list here. (Spoiler, we didn't include any DW watches)
Daniel Wellington Watches

You might be surprised that Daniel Wellington as a brand does not really have a great reputation, you might expect given its social media popularity. Many serious watch aficionados are critical of the DW brand with some watch critics warning people to not even consider them as a "real watch brand".
One of the biggest complaints is the brands' total lack of horological history.
Unlike Citizen or Seiko that have a history of making quality timepieces, many view Daniel Wellington as just a fashion accessory with little value as a watch.  Another complaint is that the watches are made with low-end Japanese quartz movements (like the Miyota 1L22 which is a $10 movement at best).
We should note that these objections are not unique to this brand. Many of these same criticisms are thrown at other fashion watch brands such as Michael Kors, Guess and Emporio Armani watches just to name a few.
Serious watch buyers will tell you to avoid these brands. They will point out that there are many other reputable brands with more reliable and long-lasting watches in a similar price range that are much better than Daniel Wellington.
Orient, Citizen, and Seiko come to mind.
Tissot, a Swiss brand that has been making watches since 1853 has sleek minimalist designs like the Tissot Everytime that rivals the look of a DW, in a similar price range but with a much higher quality swiss movement (ETA 902.101).
However, you must not negate the fact that DW watches still sell very well and a lot of people give them positive reviews. The counter-argument by many to the complaints mentioned above is that not everyone is a "watch snob" who really even values watchmaking history. A lot of consumers are happy to have an affordable watch with a fashionable design and don't necessarily care about the intricacies of the movements or need to appreciate a watch for much more than telling time and the fact that they like the way it looks.
Take for example a few watches that sell well and seem to get overall positive reviews from online buyers. Take the St. Mawes Watch for Women.  Based on the reviews, buyers find this DW watch as classy and report that it has been reliable.
Another watch to consider is the Classic Cambridge model.  It is equally elegant even with the NATO band. Customers also receive compliments on the "brilliant" style of the watch.
---
Are Daniel Wellington watches worth buying?
Having said all those, perhaps this is the remaining question in your mind. Whether it is worth buying or not, largely depends on you.
If you're cool and trendy
If you are the type of person who's always updated with the latest fashion trend, then yes. A Daniel Wellington watch would surely complete your fashionably cool outfit. You must also admit, wearing the watch similar to that of your celebrity idol will make you feel a sense of achievement and even a little popularity.
To make it better, your wrist shot would also be seen in line of those social media influencers and celebrities. That will automatically make you feel like you are a popular watch endorser as well. Just don't forget to include the #danielwellington in your post.
Not only popularity but overall, the watch looks great. It is simple, minimalist, and elegant. Yet, it can also be a casual watch if you put on NATO straps.
It can show you the time easily without checking your smartphone so basically, it does the job. If that's all that you need from a watch, then Daniel Wellington is good enough.
If you're a minimalist who's also particular with features
DW is not the brand for you if you are looking for more than just a fashion item.
You may want to consider Skagen if you're the type who is also thorough about features and what the watch can offer. Within almost the same price range, you can have the minimalist look of DWs but with a better set of features and materials with the style and minimalist design you'd expect from a Danish watch brand.
Most Skagen watches are titanium, therefore, very lightweight and stylish. Skagen also boasts of functionality, with features like sub-eye displays, chronograph and even world time.
If you're a beginning watch collector
No doubt that you would say NO to Daniel Wellington. Most probably, the fact that it uses quartz movement from Japan is already a disappointment to you.
Typically, you favor those with mechanical movement. You admire how the tiny gears are intricately placed with each other to show you the accurate time.
As such, then you might as well opt for a vintage Omega. Or look to entry-level Swiss watch brands like Hamilton, Oris or Tissot.
Speaking of fashion watches and Swiss- take a look at Swatch, with a ton of unique and fashionable models and Swiss-made they beat DW on quality and some of their limited edition lines are actually now becoming collector's items.
Where to buy Daniel Wellington watches?
If you want to join the fashion trend of #danielwellington, you have over 100 products to choose from Shop Daniel Wellington on Amazon.
If you are in the EU or UK you might want to check out deals on Daniel Wellington on Watchshop.com
UK shoppers may also want to check out DW watches on Goldsmiths.co.uk
You can, of course, also shop directly from the DW website.
Once you've got your new Daniel Wellington watch, don't forget to take a wrist shot, post it on your Instagram, Facebook, and Twitter with #danielwellington to join the club!
Who knows, you just might receive a new Daniel Wellington watch for free.
Daniel Wellington Warranty Policy
DW watches are covered by a limited warranty for two years from the date of purchase from an authorized retailer. It only covers defects in manufacturing such as watch movement, indexes, dial, and hands. Provided, however, that the warranty claim is accompanied by the complete and original documentation.
If you wish to have a DW watch repaired outside the warranty period, you may still request for the company to do so. However, any repair will be subject to a service charge.
If you have other questions about the warranty of Daniel Wellington, read the FAQs.
Related Video: Swapping straps
Also, for your future reference, here's a short video on how to swap your NATO strap with a leather one