Skagen, or officially "Skagen Denmark", is the watch brand under the umbrella brand Skagen Designs Ltd. Although it's primarily a watch brand, Skagen also sells handbags and other personal and fashion accessories including leather purses and jewelry.
Despite the common assumptions because of the brand name, Skagen Denmark is a US watch brand headquartered in Texas, Hong Kong, and Denmark. Skagen is a subsidiary of Fossil.
They still market that the being from "Skagen, Denmark" (this also appears engraved on the watch case backs) so many people do still consider them a Danish watch Brand.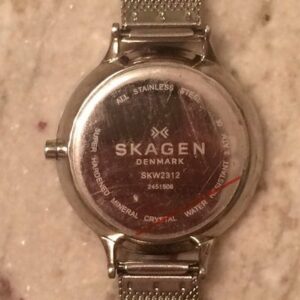 History of Skagen Watches
How Did It Start?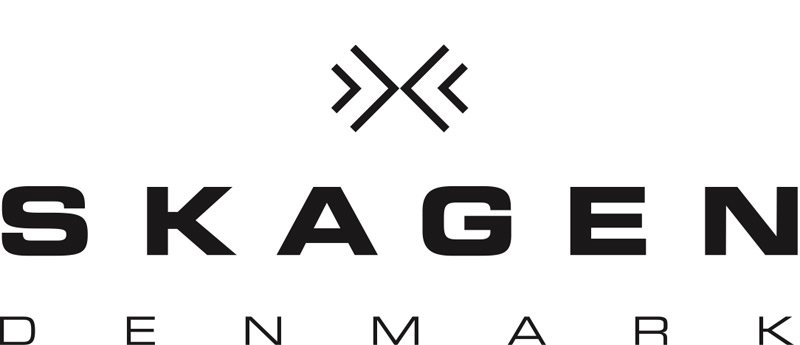 Skagen Denmark was founded by a Danish couple, Henrik and Charlotte Jorst, in 1989.  Henrik and Charlotte are originally from Copenhagen, Denmark. They moved to the US in 1987 when Henrik worked as the US Sales Manager of Carlsberg, a Danish brewery. However, along with this corporate promotion for Henrik, the couple also aspired to manage their very own business.
The Danish couple decided to represent Jacob Jensen's watches in the US and other gift watches from a Danish manufacturer.
Henrik and Charlotte wanted to market elegant Danish designs but at affordable prices and found Comtech Watches, a clock and watch manufacturer also from Denmark that could produce watches for them. Henrik and Charlotte showcased the new watches in New York in 1991 during a corporate gift fair.
During the said fair, their watches and designs caught some retailers' attention who encouraged the couple to launch the watches under their own brand name. Henrik and Charlotte did so, and they chose to establish the brand Skagen Denmark. 
What's with the Name? 
The name Skagen came from a tiny fishing village in Scandinavia of the same name that is located in the northernmost part of a Danish peninsula – Jutland.
Accordingly, the designs of Skagen watches are also inspired by the same village with its pure, beautiful, and unique aesthetic.
Moreover, even the Skagen logo has a connection to the same village as it represents the bodies of water, Skagerrak and Kattegat, that meet at Skagen.
What Happened Next?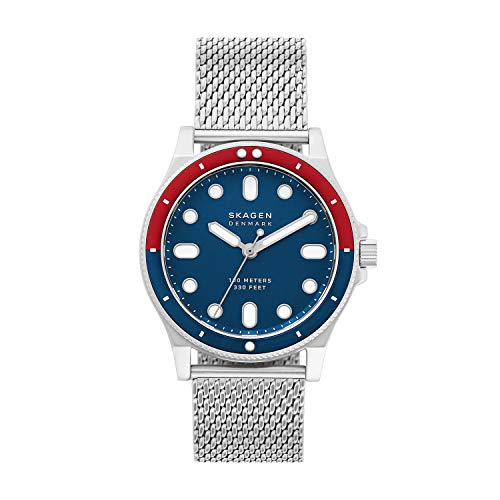 It wasn't until 1992 that Henrik and Charlotte Jorsts began selling their watches under the Skagen brand name. During that first year, they sold around $800,000 in watches.
By 1995, Bloomingdales started selling Skagen watches in their flagship department store in New York.
In 1998, Skagen started distributing its watches in Europe and opened an office in Denmark. In that country alone, 80 stores opened their shelves for Skagen watches. With the brand's expansion to Europe, the annual sales rose to $30 million.
Skagen continued to expand to other European countries such as the United Kingdom, the Netherlands, and Germany in the following years. By 2007, Skagen watches began selling in watch stores in Asia, with its distribution office located in Hong Kong.
Since the brand already expanded geographically, by 2010, they also made their presence known in the online community. Skagen launched its website primarily serving and delivering watches in the US and Europe. It also catered to the Australian watch market, Hong Kong, and Singapore online customers the following year.
By 2012, Skagen Designs, Ltd. became a subsidiary of the Fossil Group when the latter purchased Skagen.
Where Are Skagen Watches Made?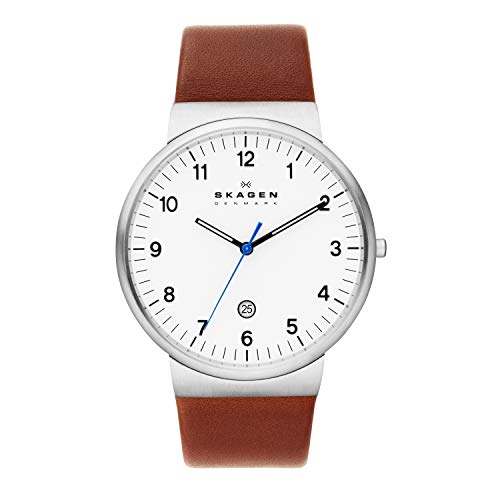 Because of its brand name, Skagen Denmark, some people assume that Skagen watches are made in Denmark. However, such is not the case.
From the very start, Skagen watches were manufactured in a factory in Hong Kong. However, when Fossil purchased the brand in 2012, its production transferred to Fossil's factory in China and the other subsidiaries of the watch group.
Skagen Watch Reputation
Skagen is known as a fashion watch brand with simple, minimalist designs. Skagen produces watches with "clean, uncluttered, and streamlined" designs. The company believes that simply-designed watches are more beautiful and more versatile.
When it comes to the watch brands that compete in this space and price range, you're likely to find a pretty critical opinion among watch enthusiasts. The usual complaint is that the brand does not have a history of fine watchmaking and mostly uses inexpensive parts that are mass-produced, primarily in places like Hong Kong or China. Some watch aficionados have a strong dislike for these |fashion" or "mall" watches.
However, this same criticism can be made of many watch brands and that alone does not make them inferior or not worthy of buying. There are plenty of quality watches that use relatively inexpensive parts – especially when it comes to entry-level quartz watches. And there are many affordable watches that use high-quality movements and materials, mass production and low-cost assembly are how they are able to offer them at reasonable prices.
There are several reasons to buy Skagen watches. First, if you appreciate minimalist design, Skagen is a good fit. The dials tend to be uncomplicated and the simple aesthetics make them versatile – good everyday watches.
Other aspects that customers and watch enthusiasts love about Skagen watches are their titanium case and mesh bands.
Skagen also is quite competitive when it comes to hybrid smartwatches with its Skagen Connected line, which we included the Skagen Jorn Hybrid HR here on our list of Best Hybrid Smartwatches.
Another positive aspect of the watch brands has made an effort to be more sustainable and eco-friendly with a goal of reducing the use of virgin plastics, water, increasing the use of recycled stainless steel, and making all of their packaging recyclable (read more here).
They've also added a collection of solar-powered watches to their product line.
However, apart from the positive reviews – you have to have realistic expectations when buying Skagen watches. After all, we're talking about a brand that sells in the sub-$200 price range, with some of their watches selling for under $100. 
At this price, you cannot expect premium movements or high-end finishes, or watches that you'll pass down to the next generation. However, you can expect a quality quartz watch at an affordable price that is stylish and has accurate timekeeping.
Due to their simple designs, Skagen watches are sometimes compared to Daniel Wellington (DW) and MVMT watches. In online forums, some question why Skagen is usually treated with more respect than DW and MVMT when the three brands seem to offer similar watches.
However, if you read the reviews of some other fashion brands, you'll realize that Skagen is indeed playing on a different field. Keep in mind that Skagen has been owned by Fossil for 1o years- so you also have the quality and customer service guarantee from a major watch group.
While they are known as fashion watches, the minimalist design pays homage to its Danish roots and is a popular watch brand for millennials.
Skagen Watch Reviews
Are Skagen Watches Worth Buying?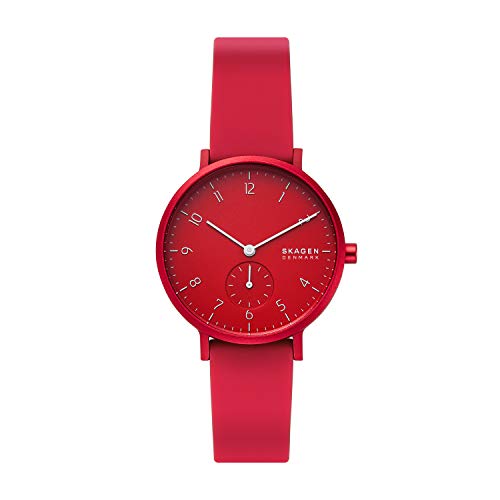 Assuming you are already shopping for this type of watch in this price range and have realistic expectations, the short answer is yes. Skagen watches are relatively affordable and attractive for people who appreciate minimalist design.
However, many of the brand's watches sell for around $100 and there is some truth to the adage "you get what you pay for".  Don't expect to be passing on your Skagen watch to your grandchildren. It's not a luxury watch brand that will appreciate in value over time nor would any serious watch aficionado even consider buying one, but if you are in the market for a fashion watch then Skagen is a good option to consider.
Here are some of the main reasons why people buy Skagen:
Award-Winning Designs
It's typical for watch brands to claim that they offer stylish and great designs. However, Skagen has received awards to back up their claim, including the prestigious Red Dot award.
In the Red Dot Award: Production Design 2010, Skagen received the "Red Dot" award for its Denmark 20th anniversary 233 watches and Swiss Movement 585 Series. Such an award is a recognition for high-quality design and was decided upon by brilliant watch experts.
Even in the succeeding years, Skagen watches continued to receive Red Dot Awards. In 2011, Skagen Denmark 809 Series Men's Multi-function Sportswatch received the "red dot" seal, while in 2012, the brand's 234 series received the award.
Quality Movements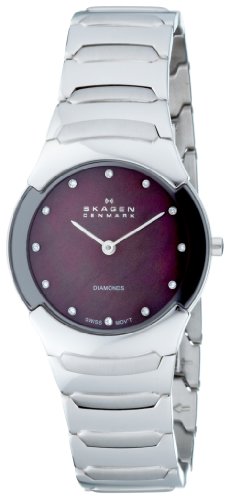 Considering the price range, Skagen watches utilize quality movements. In their quartz watches, they often use quality Japanese movements such as the Miyota caliber OS10. , The brand also offers some models using the Rhonda Swiss Quartz Movement. Skagen also has a small collection of Automatic watches that use movements like the Miyota 9015.
Most Swiss-made movements are usually priced higher on the market. However, with Skagen, you may purchase such watches at more affordable rates. Also, since the Fossil Group is expanding its Swiss collection, we expect to see Skagen Denmark also offering more Swiss-made movements in its collection.
Simple and Affordable
Skagen Denmark lives true to its commitment to simplicity. Their watches have noticeable smaller watch faces and thinner straps and making it preferable for those who want non-bulky and lighter watches.
Also, despite having award-winning designs and using high-end materials, the brand still manages to offer its watches at relatively affordable prices. You won't have to be intimidated just because they're award-winning!
Where To Buy Skagen Watches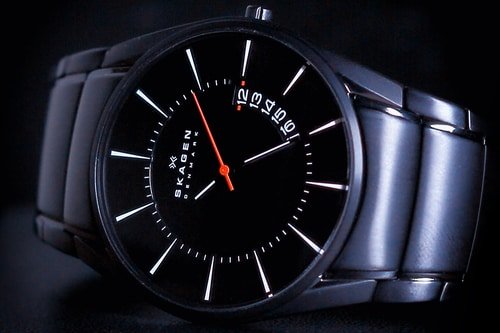 If you wish to own a Skagen watch, you may purchase it online through their website Skagen.com. 
Retailers of Skagen include Macy's, Jomashop, Nordstrom, Walmart, and many others. 
In the UK, you can find a wide selection of Skagen watches on jurawatches.co.uk, watchshop.com, thewatchhut.co.uk, and many other watch retailers.
You can also choose from hundreds of options on Amazon.
But, if you want to see the watches personally, the Skagen website also has a store locator to help you find a store near you.
Are Skagen Luxury Watches?
No, Skagen watches are not considered anywhere near what is considered luxury status. They are not a brand that is even on a watch collector's radar or given much thought by serious watch enthusiasts. Most would classify them as consumer, fashion watches because of their price point, materials used.  If you want a better definition of a luxury watch start here or take a look at some of the best Swiss brands – this would be a good place to start your journey into luxury watches.
Skagen Watch Warranty Policy

Should you buy a Skagen Watch, it will be covered by an international warranty for 2 years. This warranty is limited only to manufacturing materials and defects. Upon the company's sole discretion, it may either repair or replace the warranted watch free of charge.
However, it will not cover any defect on the battery, glass, straps, exposed crystals, and other embellishments on the watch. Any damage on the watch due to water, poor care, accidents, and normal wear and tear will also not be covered by the warranty.
You may, however, bring your watch for repair to any authorized dealer or service center. If it's outside the warranty coverage already, then you will be charged the corresponding fee.
On the other hand, once you have your watch serviced or repaired in any unauthorized repair center or by an authorized person, then the warranty becomes void.
Should you wish to know more about the warranty terms of Skagen, read here.
Closing Words
Although it may be less popular than other well-known affordable watch brands, Skagen Denmark still sure is worthy to consider if you prefer watches that are sleek, simple, yet elegant. For the price, they offer decent quality, fashionable watches.