Not everyone can afford luxury watches, but there are a number of ways in which one can have a similar (or same) style for a fraction of the cost. In this article, we'll discuss the three most common forms—homage, replica, and counterfeit.
These are all more affordable options, but they have different definitions. We will take a look at each of them, provide examples, and differentiate. We'll also provide some helpful links on further reading material from reliable websites.
Homage Watches
Homage watches are those that pay tribute to established brands and popular watch models. These are watches that have very similar features to the original and are way more affordable.
Watchmakers that create the homage models take inspiration from the originals—those that cost thousands. One of the key characteristics of a homage watch is that it does not use the original brand name, which is illegal. The general idea is to use elements from the original's design and translate it into a new model. Below, we'll talk about the ones that do use the brand names (replicas and fakes).
There are also watches with homage versions because the originals are no longer being produced. Companies make new models inspired by the old watch designs to allow people to have access to a phased-out or limited-edition model. There are homage watches that are made by the same brand. This Chrono24 article cited Jaeger-LeCoultre as an example. The company created an homage watch to the iconic Jaeger-LeCoultre Reverso, which was introduced in 1931. The homage piece is called Ultra Thin Tribute to 1931 (Ref. 2788570).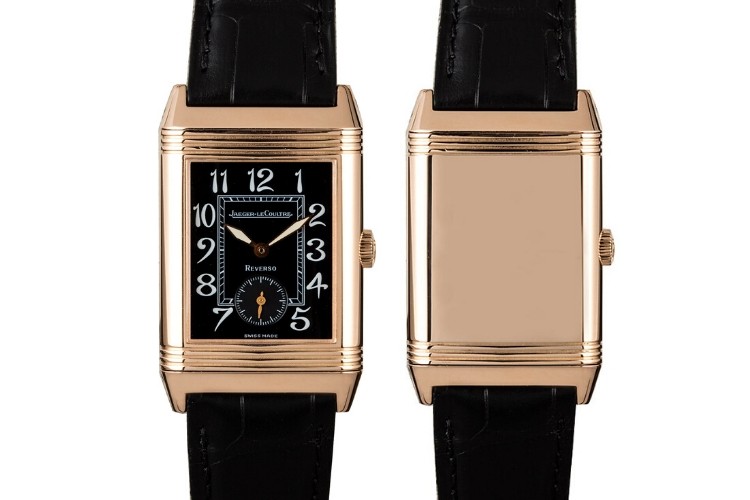 Homage watches are created to be significantly more affordable than the original models. Some have better quality than others, but all are supposed to be cheaper than the real ones. They are not to be confused with replicas and counterfeits.
One of the most popular watches with a number of homage versions is the Rolex Oyster Perpetual Submariner, known for its corrosion-resistant ceramic and a unidirectional rotatable bezel. This has a lot of variations and price points (an entry-level model could cost around $5,000) like the Oyster, but the general iconic look remains the same.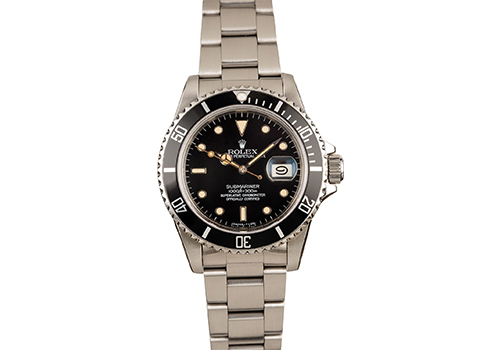 A popular homage to the Submariner is Steinhart Ocean 1, a dive watch that looks a lot like the original, with its 42mm dial and stainless steel material. Like the Submariner, this too has a number of versions—one model costs around $470 on the brand's website. Not exactly cheap, but because they're Swiss-made, and are made from high-quality materials. Brands such as Seiko, Orient, and Citizen—all very well-respected and popular brands—also have designs inspired by the Submariner.


Those looking for something a bit cheaper can also consider the Japanese-made Orient Ray II. This model is known for its movement, as well as the lume on the index markers. Orient is a well-known Japanese brand and continues to be a respected and popular watch brand today. Check out our article on the company here.
An article by Gear Patrol also has an interesting point about replica watches: it says that as long as the watch is created ethically and does not falsely claim that it's the original, it should not pose a threat to both the brand or the customer—in fact, it could be a "gateway piece" that could eventually allow the buyer to purchasing the original or more discerning models.

Replica Watches
The formal definition of a replica is "an exact reproduction (as of a painting) executed by the original artist" and "a copy exact in all details." These make it different from homage, which is defined as "something that shows respect or attests to the worth or influence of another." Simply put, an homage is a tribute to the original design, and a replica is an exact copy.
One of the most common differences between homage and replica watches is the price tag. More often than not, most homage watches are still made with high-quality materials (which is why they're not exactly cheap). They are easier on the pocket as they use more affordable materials.
The difference between a replica and fake/counterfeit watches, however, is a popular topic for debate. There is a fine line between the two terms, which we'll talk more about below.
Replica and counterfeit watches are a billion-dollar industry and have many websites with thousands of members. For instance, there's the Rep Geek, which is a website that contains a "discussion & review forum for all fans of replica watches from around the world."
An article by A Blog to Watch asks the question: Who buys replica watches and why? The article then mentions three types of people: those who can afford the original but chooses to occasionally sport a replica; the "unsuspecting" ones (the article then went on to give tips on how to be a more informed consumer); and those who pretend that they're richer than they are.
There are some extremely convincing replica and counterfeit models out there. The good thing is that there are many resources online that are very helpful, like this How to Spot a Fake Rolex by Bob's Watches, or this Essential Guide to Buying Watches Online.

Counterfeit (Fake) Watches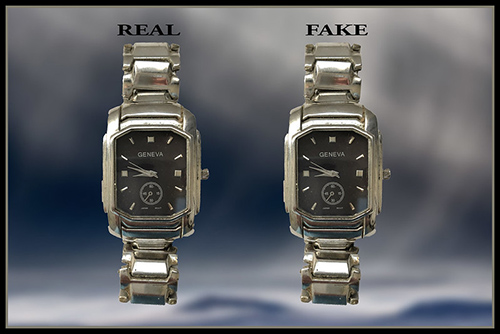 Replica and fake watches are two popular topics in regards to watches. Homage models, which one could look at as the more accepted types, are easy to separate from these two, but counterfeit/fake is a bit more tricky to navigate.
There are many who look at counterfeit and replica watches as the same thing, since both are exact copies of the original, and both try to pass off as the original.
On the other hand, there are those who look at replica watches as much more premium than counterfeit ones, because replicas have "levels" of quality and price points. Items such as watches, bags, and shoes are the most common to have these—there are replica versions that pay very close attention to every single detail of the item, and the final product closely resembles it. There are certain replica watches that are so detailed that only an expert or someone knowledgeable about the item will be able to tell it apart from the original. Because of this, there are some people who claim there's such a thing as a good replica and a bad replica.
Counterfeits or fakes, on the other hand, could be defined as those that do not get the same attention—cheaper materials, mass-produced, and not very detailed. The one thing that these two have in common, however, is the fact that they are both illegal.
One could say that if we are to rank these three, homage has the best quality, as most of them are made by respectable brands and do not make any claims that they're the original. It could be followed by replicas as it has different types of quality levels. Lastly, there are the fake versions, which have the lowest qualities and cheapest price tags.
All these three terms do not have a formal definition in relation to watches. However, they are often talked about in online forums and discussions, so it can allow the curious ones about the so-called levels in terms of watchmaking.