Orient and Tissot is a perfect example of the "two sides of the same coin" comparison. Both watchmakers come from different sides of the world, and as such, brings two distinct styles to the table in regards to timepiece aesthetics. That said, they also have several similarities, as well. From their high-quality watch movement to their impeccable watch designs, Orient and Tissot certainly feel like they were cut from the same cloth.
Because of their similarities and critical aspects of watchmaking, a comparison between the two is undeniable. So, in this article, we will try to draw the line between the two well-respected watchmakers and figure out which one offers the superior timepiece.
History of Orient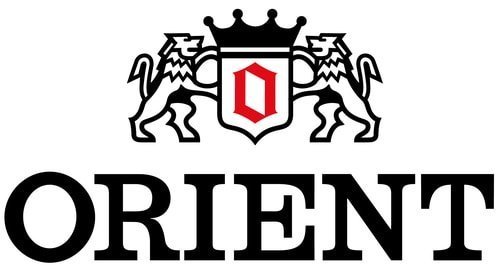 Orient is one of the premier Japanese watchmakers in the market today. The company was founded back in 1901 and has seen its fair share of ups and downs. The fact that they are regarded as one of the most excellent watchmaker companies to this day is simply a testament to what they bring to the watch industry.
Orient had quite a humble beginning as a wholesale shop that specializes in timepieces such as pocket watches. During the early stages of the Orient's history, they went by the name of the Yoshida Shop, taken from the founder – Shogoro Yoshida.
Three decades into Orient's run, the company finally shifted their attention towards making watches in-house rather than importing other companies' timepieces. Shortly after that, the Japanese economic collapse happened after the Second World War. Orient's stock was severely affected during this turbulent period. Fortunately, they did manage to grit their teeth and hang on long enough for the company to turn things around.
Orient took advantage of the sudden resurgence of timepiece innovations such as the introduction of quartz movement watches. During this renaissance in Japanese timepieces, Orient built a reputation with their perfect dive watches. The company has since been a staple within swimmers and divers' circles. Their premier line in this category is the Mako watch series which is among the most sought-after timepieces for those who enjoy participating in various water sports.
Orient went on to strengthen their reputation within the diver watches category, as well as bringing their signature style into their dress and chronograph watches. Orient has also been a member of the Seiko Watch Group since 2001 and was purchased entirely by Seiko in 2009. If you are looking for a timepiece with excellent water resistance and top-notch style, it would be improper to look past what Orient has to offer.
History of Tissot


Tissot was founded significantly earlier than Orient. About half a century earlier in 1853. Tissot has always been well-known for offering reasonably priced watches with a near-perfect design which gives Tissot watches top-notch accuracy.
Tissot watches are well-versed in delivering timekeeping precision that the company has been a leading brand in a lot of sporting events. Their high precision quartz movement has made the company an official partner of numerous F1 racing teams.
Due to their connection to the world of F1 racing, Tissot has several timepieces that feature car-like design. Tissot is also the first in the industry to release dual time zone watches. This innovative design helped propel the company to the upper echelons of watchmakers in the industry.
Tissot is also among the few watchmakers that are not afraid to experiment with their timepieces. Case in point, they have clocks that utilize stone and wood as key materials. Because of this characteristic, the Tissot catalogue of watches is a broad and colorful canvas of timepieces whose design and functionalities cast such a wide net in the market.
Dive Watch Comparison – Orient Ray Raven II Automatic Watch VS Tissot V8 Watch
Orient Ray Raven II Automatic Watch Review
Read Amazon Reviews | See on eBay
Let's take a look at Orient's other top-dog dive watch besides their Mako II series. The Orient Ray II is an alternative model to the Mako II which still delivers nigh-identical performance with a twist in its design and a relatively more affordable price tag.
This is an automatic dive watch that is an excellent choice for entry-level collectors. The Ray Raven II incorporates a durable stainless-steel case and bracelet along with a hardened mineral crystal window. This timepiece has a decent size at 41.5mm in diameter. Behind is a screw-down crown and screw-lock back case that provides the watch with excellent water resistance.
As for the Raven II's performance, it uses Orient's proprietary caliber F6922 automatic movement, which gives it outstanding levels of accuracy in timekeeping. The automatic movement uses hand winding and hacking the second mechanism and comes with an impressive 40-hour power reserve.
Additional features include a 120-click unidirectional diver's bezel. For the main attraction, the Raven II delivers up to 200-meters of water resistance, making it suitable for most water-based activities.
Tissot V8 Watch Review
Read Amazon Reviews | See on eBay
The Tissot V8 brings some added functionality to the standard dive watch features, namely its chronograph display. The V8 comes with the stainless-steel case and bracelet combo giving it a premium feel to it. The stunning blue dial design perfectly complements its water-based functionalities, as well.
The watch is well-crafted with exquisite attention to detail, which is a signature quality of Tissot timepieces. Over on the outer rim of the 42.5mm diameter stainless case is a fixed bezel that displays tachymeter markings.
Key features of the Tissot V8 include its chronograph functionalities that display seconds (60), minutes (30) and 1/10th of a second. Also, it has a date display that is located over on the 6 o'clock position.
Within the V8 lies the Tissot caliber G10.212 quartz movement with analog display. This is among Tissot's most elegant watch movements so expect excellent precision. The beautiful blue dial is encased within a durable and scratch-resistant sapphire crystal as for the watch's main dive feature, the V8 clocks in substantial 100-meter water resistance.
Best Dive Watch – Orient Ray Raven II Watch
The Orient Ray Raven II wins this by a large margin with its remarkable construction and striking orange dial design. While the Tissot V8 is nothing to balk at, the Raven II is simply the more well-rounded dive watch. Of course, this is just one particular model picked from the multitude of available ones that both Orient and Tissot have. Within this price range though, Orient delivers the most bang for your buck.
Chronograph Watch Comparison – Orient Neo 70s Solar Panda Watch VS Tissot PRS 516 Chronograph Watch
Orient Neo 70s Solar Panda Watch Review
Read Amazon Reviews | See on eBay
The Orient Neo 70s is a timepiece that fits right into my love of retro designs, so pardon me if I sound a bit giddy during this review. The color palette between the black and milky white parts of the timepiece is perfectly balanced, giving each section their own space to flex their proverbial muscles.
The stainless-steel case is partnered up with an elegant brown leather strap. This design choice compliments the retro aesthetics of the case and even accentuates its overall charm. The case measures in at a sleek 42mm. Don't expect too many extra functionalities included here though; it is exclusively a traditional chronograph watch with an eye-catching design.
That said, the Neo 70s Solar Panda is still an excellent and highly reliable timepiece – not surprising since this one is from Orient. The three black sub-dials are neatly spaced from one another and contrast the milky white backdrop. Within the intricately designed timepiece is a highly precise quartz movement.
Other notable features include water resistance of up to 100-meters and solar-powered capability — a fantastic inclusion to an already top-tier timepiece.
Tissot PRS 516 Chronograph Watch
Read Amazon Reviews | See on eBay
The Tissot PRS 516 is a vastly different watch to Orient's Neo 70s in terms of aesthetics. The PRS 516 takes a more sporty and rugged approach with its black rubber strap and black PVD stainless steel case. The Tissot PRS 516 does come at a similar size as the Orient Neo 70s with its 42mm diameter case.
Similar to the Orient Neo 70s, the Tissot PRS 516 uses quartz movement with analog display. This time around though it is a Swiss caliber ETA G10.212 quartz movement rather than its Japanese counterpart. Both are equally reliable and precise, so this is not much of an issue.
Surprisingly enough, the PRS 516 does include some luxury design choices such as the ceramic bezel. The black carbon textured dial gives it that added edge in its appearance. The dial is also well-protected via the sapphire crystal window. The watch is also designed to provide up to 100-meters of water resistance.
Best Chronograph Watch – Tissot PRS 516 Chronograph Watch
Overall, the Tissot PRS 516 provides more functionality than the Orient Neo 70s. However, in terms of style, the Orient Neo 70s is more appealing if you are looking for a timepiece that you can wear in almost all occasions. Still, we will be giving the nod to Tissot's entry as they certainly crafted the more excellent watch for this particular category.
Orient VS Tissot – Who is, has the Better Watches?
While both brands get one win an each during our comparisons above, note that these are just four watches in a list of hundreds. So, we will be basing our decision on a general assessment. That said, while Tissot has the more expensive watches, they do make up for it with their durability and precision. Plus, repairing Tissot watches are more accessible and more affordable compared to Orient whose watches all incorporate an in-house design. Still, Orient certainly has its charm and choosing between the two will always fall on the customer's personal preference.