The more you learn about the world of watches, the more familiar you become with the horological jargon. Given that we have access to a vast market with new technology and new inventions, it may get confusing to remember some similar-sounding names and what they mean.
More particularly, what is the difference between a chronograph, chronometer, and cosmograph. Yes, they all have a similar ring to the name, but in reality, have unrelated meanings. Keep reading to know more!
What is a Chronometer

Chronometers are components of a mechanical movement, manual and automatic, designed to increase the efficiency and accuracy of the watch. Effectively, a chronometer ensures there is the least deviation possible in time. For instance, most standard automatic watches can have up to 25 seconds gained or lost in a day, and mechanical watches can show up to 10 seconds. The main reason for this daily variation may differ but, predominantly, arises due to factors like temperature change, friction, positional change causing gravity to shift parts, etc. However, watches with chronometers cut short this deviation to less than 4 to 6 seconds in a day.
As a result, these movements prove to be more reliable. Especially, with industries observing time to the very second, such as the racing or the medical industry. In a battle between the passage of time and precise keeping of time, watchmakers have come to cross many hurdles along the way. Yet, ensuring the most precise and accurate timekeeping remains a matter of particular finesse not many watchmakers own.
This is why a special organization based in Switzerland credits chronometers to determine their true accuracy and precision. In addition to precise timekeeping, these movements promise longevity for generations to come!
Chronometer Certifying Organizations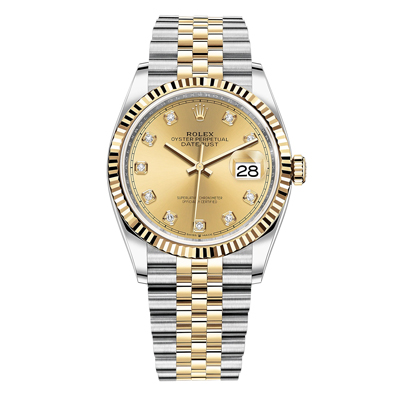 You may have come across luxury watches with the title "certified chronometer". Such a certification, given exclusively by the Contrôle Officiel Suisse des Chronomètres or COSC, recognizes the highest quality movement with the most accurate keeping of time. The COSC certification doesn't come easy. Most often, luxury brands employ the most skilled craftsman to develop chronometer watches.
Outside of Switzerland, organizations like the Glashütte of Germany, the Japan Chronometer Inspection Institute, and the French Observatoire de Besançon carry out similar official certification duties.
Certified watches not only promise superior-grade watches but also increase the cost of production. Then these watches go through weeks of testing under different positions and temperatures to be certified. Numerically, this means that watches with less than 0.005% with chances of error finally receive the certification.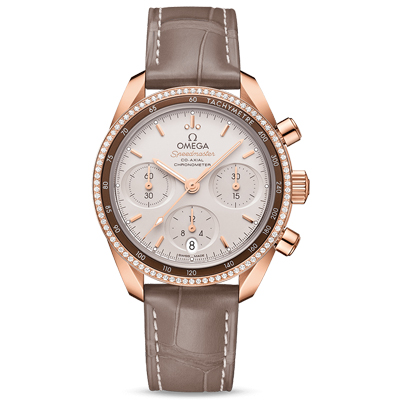 Currently, Rolex is the only brand with a chronometer with just two seconds daily deviation. The Datejust 36, recently launched in 2021, hosts the Rolex 3235 calibre mechanical movement with a certified chronometer having up to -2/+2 seconds daily accuracy.  This is closely followed by Omega Speedmaster watches with +6/-4 seconds daily variation.
What is a Chronograph
A chronograph is a horological complication regularly found in watches to measure speed and time. Simply put, a chronograph is a watch with a stopwatch and has no relation to the accuracy of the watch. The presence of a chronograph does not determine the efficiency of the watch, unlike a chronometer. The chronograph is merely an extra feature to increase the overall functionality of a timepiece.
Typically, you will notice that chronograph watches have multiple subdials on the face of the watch. These sub-dials have different measurements of time, and by pressing the buttons on the side of the watch, one is able to measure different time intervals.
Types of Chronographs

Originally, chronographs date back to the 1800s, and watchmakers eventually kept developing on the previous models. As a result of this, there are three different types of chronographs in the market. First came the one-button or the mono chronograph, which, as the name suggests, had one pusher to start and stop the recording of a singular time interval without interruptions.
Famously seen in the Mont Blanc 1858 Monopusher Chronograph or Cartier's Rotonde De Chronograph watch, the mono-pusher has a strange allure to it, despite being deemed as a possible horological mistake.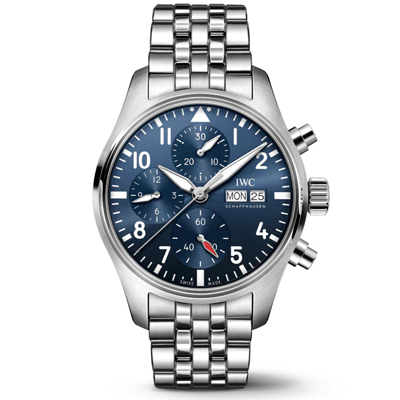 Subsequently, the flyback chronographs with two buttons to record split-second readings and intervals made their way. Pilot and diving watches commonly feature the flyback chronograph. The IWC Chronograph is a classic example of a pilot's watch using a flyback chronograph. Breitling Navitimer is also one of the most sought-after chronographs for its exquisite design and aesthetics.
To this extent, the Breitling Navitimer is a certified chronometer with a chronograph, making it the perfect timekeeping companion thousands of feet in the sky.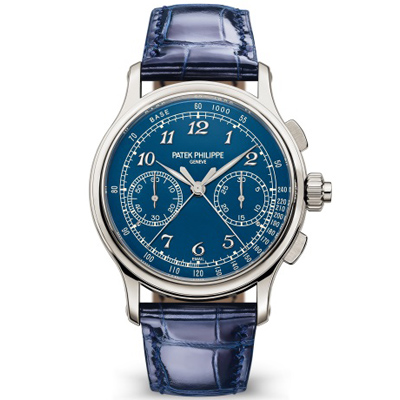 Following this, manufacturers pushed further to launch the Rattrapante, also known as the split-second chronograph. This type of chronograph records multiple time intervals simultaneously. Patek Philippe's Grand Collection features the split-second chronograph, another widely desired chronograph watch.
What is a Cosmograph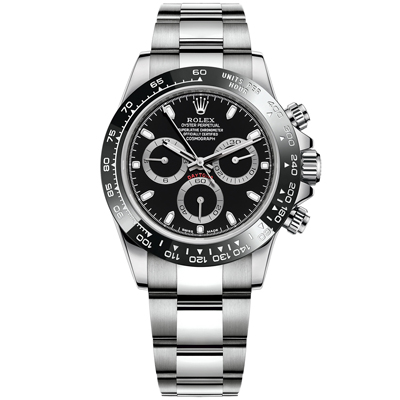 Unlike the above two features, the cosmograph was first introduced by Rolex in the '50s. Watches with a moonphase and calendar complications referred to a cosmograph watch. Rolex is not an unheard name, even for a novice in the watch industry. This stands as a testament to the fact that Rolex's epitome of inventions far supersedes any industrial limits. Nevertheless, many believe that the intention behind Rolex's motive to coin a new term for a watch with chronograph is to set it apart like the oystersteel and submariner.
Although Rolex stopped using the term cosmograph for moonphase watches from the '60s and '70s, the brand decided to stick with the name for chronographs. Keeping up their unbeaten reputation, Rolex introduced the Cosmograph Daytona, a timepiece hosting a chronograph with a certified chronometer, and tachymeter.
This timepiece swiftly became the favorites of the racing world. Mainly because the Cosmograph Daytona proved to be the most reliable partner on the tracks to record accurate time. In this honor, Rolex became the official timekeeper of the Daytona race in 1966.
Another fun fact about the Rolex Cosmograph, a special edition called the Paul Newman Daytona, holds a record for one of the most expensive watches sold at an auction.
Related Reading: