Oris is well-known for its traditional mechanical watches. Ball is a more niche product but is a brand that has built a solid foundation with its impeccably precise and accurate clocks. Their humble beginnings are also quite different from each other, but the path both companies took led them pretty much on the same road. How do the two watchmakers compare to one another? It's time to find out.
Oris Brand Overview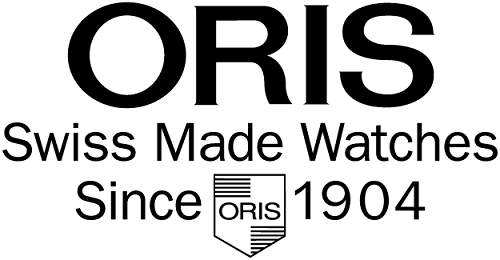 Founded in 1904, the Swiss-brand Oris maintained a reasonably impressive repertoire in the watch industry. The company quickly found its footing in the market and within a decade, they have bolstered their factories from one to six operating at the same time. At the tail end of the 1960s, Oris has become one of the most famous Swiss watchmakers and has attained recognition around the world as they have increased their production to 1.2million units annually.
All of Oris' timepieces are made in Switzerland and in-house. This ensures that all their watches meet high-quality Swiss standards. As for their reputation, Oris shifted exclusively towards manufacturing top-notch mechanical watches. This was quite a risky endeavor that could have quickly sunk the company as quartz watches are the dominant watch movement in the market. Fortunately, this gamble paid off in dividends for Oris and has been one of their most defining traits and the reason to buy their timepieces.
Another factor that helped propel Oris to greater heights in the market is that their timepieces exude the same qualities as other premium-grade brands at a more affordable price tag. In fact, the quality of Oris watches is seen as on par with Tag Heuer, but at a lower cost. Additionally, Oris' dive watches are also quite recommended due to its construction, precision, and design. Nowadays, if you are looking for an excellent and reliable mechanical luxury watch, Oris is one that we highly recommend.
Ball Brand Overview


Ball is an American founded watch brand with its headquarters located in Switzerland. Think of Ball watches as a blend of the rugged American style with the refined qualities of the Swiss. This leaves a highly reliable timepiece that offers precision and toughness which perfectly reflects Ball's beginnings as a manufacturer of railway watches.
The brand's conception, however, was mired in tragedy. A train collision that caused several deaths in Kipton, Ohio on April 19, 1891, highlighted the importance standardizing the time for all train employees. This pushed Webb C. Hall to develop accurate timekeeping standards for all watches used by trains. This helps ensure that no more tragic collisions will occur due to inaccurate timepieces.
This was when Webb C. Hall developed the "RR Standard". The RR stands for Rail Road, of course. This standard checks whether the timepieces they produced are 100% reliable and accurate, which is mandatory in the railroad and train industry. This strict guideline in the development of their watches helped ensure that Ball timepieces provide one of the most reliable and accurate timekeeping.
Today, Ball is mostly known for being a watch brand that provides top-notch accuracy and its ability to survive under intense pressure and use. Similar to the brand Sinn, Ball is a watch brand that you can depend on under the most extreme conditions.
Oris and Ball Watch Comparison: Dive Watches
Oris Aquis Date Blue Dial Review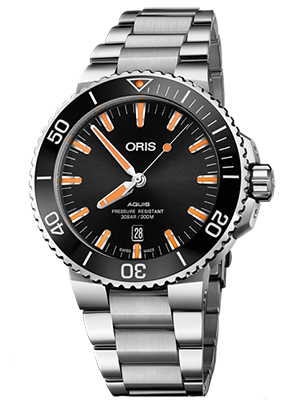 Read Amazon Reviews | See on eBay
Oris is among the select watch brands that are trusted by a lot of diving professionals looking for reliable timepieces they can bring underwater. The Oris Aquis is one of the brand's premier models in this category, and a quick look at what the Aquis watch can offer will make it clear as daylight why divers and swimmers highly trust it.
The Oris Aquis features a stainless-steel case that measures around 43.5mm. Design-wise, the Aquis stays true to its moniker with a stunning gradient blue dial. Over on the outer rim of the case lies a unidirectional rotating bezel while back inside is a circular date window display. This diving timepiece utilizes an automatic movement which has a 38-hour power reserve and has 300-meter water resistance.
Ball Engineer Hydrocarbon Nedu Chronometer Watch Review
Read Amazon Reviews | See on eBay
Since Ball watches have a reputation to keep – that is, being incredibly durable, you can expect the Hydrocarbon Nedu to provide top-notch marks in the dive watch category. This is an impressive timepiece that features some of Ball's most exceptional watch technology. The Hydrocarbon Nedu incorporates a 42mm diameter stainless steel case. It also has chronograph functionality that comes with a COSC (Contrôle Officiel Suisse des Chronomètres) certification which guarantees precision.
The COSC certification became a possibility thanks to the use of the RR1042-C chronometer automatic movement. The Hydrocarbon Nedu is also technically a tritium watch which allows it to glow for a considerable amount of time, over a decade. No need to worry about the radiation of tritium though as the Hydrocarbon Nedu is impeccably made and perfectly safe.
Adding to its premium-grade quality is a lightweight ceramic unidirectional bezel. This Ball dive watch also incorporates a titanium case which makes it lightweight and durable. The chronograph dial also uses a scratch-resistant sapphire crystal window and has an anti-glare finish for enhanced visibility even in daylight. As for its water resistance, the Hydrocarbon Nedu is designed to survive for up to 600-meter
Conclusion: Oris VS Ball – Who is Better?
Overall, if we base our decision on performance and construction, Ball hits the ground, well, rolling. Ball watches are designed to survive extreme conditions. To be fair, very few watch brands can claim to provide the same level of durability that Ball watches can offer. That said, if you are not planning on braving the harsh wilderness or go on any extreme diving expeditions, Oris will be more than enough. Oris does offer versatility as the brand comes with a broad selection of stylish and reliable timepieces.