Oris is a Swiss watchmaker that specializes in mechanical watches while Seiko comes all the way from the Land of the Rising Sun, is one of the most innovative watch brands in history. What happens when tradition and innovation go head to head? Of course, this is oversimplifying things, as is the case most of the time – it is not as simple as it seems. In this article, we will do a little comparison between Oris and Seiko to figure out which one truly has the edge on the other. Interested? Read on to find out more.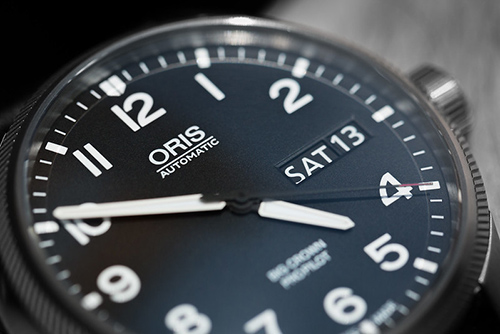 Oris Brand Overview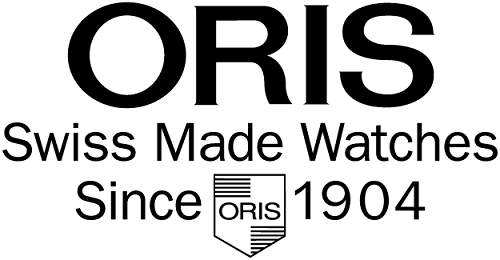 The Swiss-based watchmaker is well-known for crafting high-quality mechanical timepieces. A rare trait in a market dominated by the quartz watch movement – but somehow, Oris managed to build quite a reputation by sticking exclusively to this traditional movement. Oris was founded in 1904 and maintained good standing in the watch industry. They truly hit their stride during the 1950s when they started shifting their focus to automatic watches.
Oris was also one of the first members of the Swatch Group, then known as ASUAG. During the time of Oris' acquisition, they unveiled their first chronograph to the market. The Oris Chronoris' impeccable quality was unquestionable. The Chronoris opened the doors for Oris to tap into the highly lucrative world of the sports industry.
During the 1980s, Oris firmly planted their feet into a specific business plan – that is, to focus on developing mechanical watches exclusively. To this day, Oris is known solely for developing top-notch mechanical watches at a more affordable rate. This undoubtedly helped elevate their standing amongst timepiece enthusiasts who are looking for traditional-type watches.
One of Oris' latest premier timepiece models utilizes the relatively new calibre 110. The Oris Calibre 110 was unveiled as part of their 110th anniversary. True to their reputation, the calibre 110 is a refined piece of watch movement that showcases Oris' fantastic mastery of the mechanical movement.
Seiko Brand Overview

Seiko began as a repair and timepiece store back in 1882 and was founded by a young entrepreneur, Kintaro Hattori. A decade later, Seiko grew enough that it managed to open a factory of their own. Thus, the beginning of Seiko's journey as one of the most trusted watch brands in the world.
The watch brand was not always known by its modern moniker though, back during its early years it was known as Seikosha. During the first couple of decades, Seiko focused on manufacturing pocket watches and wall clocks. However, as we all know, Seiko did not stay idle at this level for long. Soon enough, Japan saw its first foray into the wristwatch market thanks to Seiko's efforts.
Their entry into the wristwatch market came way before the company was known as Seiko. As Seikosha, they unveiled The Laurel timepiece which showcased Kintaro's top of the line craftsmanship back in 1913. A full decade later, under their current name of Seiko, they finally released the first official Seiko watch.
While Seiko has factories around Asia, all their premium timepieces are exclusively made in-house in their Shizuku-Ishi Watch Studio in Iwate, Japan. This ensures that their best clock truly is the best timepieces that they can offer.
Oris and Seiko Watch Comparisons
Dress Watches
Oris Big Crown Pointer Date Review
The Oris Big Crown Pointer Date watch exudes a vintage appeal with its refined style that is both classy and stunning. We genuinely like how its overall design is quite flexible in that it can fit into both casual and formal gatherings. With its focus on blending comfort and luxury, the Oris Big Crown is undoubtedly a sure-fire winner in this particular category.
One of the Big Crown's most defining features is the coin-edge bezel which gives it a more contemporary aesthetic. While the cathedral-type hands enhance its classical appearance. The Oris Big Crown is a perfect example of blending modern style with a traditional flair into one timeless package. The domed crystal window also helps give it a more classical charm.
However, all of these excellent design choices combined does have its drawbacks. We do need to note that the Big Crown earns its name as it is a bit large and may not fit well with those with smaller hands or wrists. Now, let us talk about the Big Crown's features and performance. Overall, you can expect great things in regards to Oris watches. The Big Crown features Oris' signature automatic winding pointer date and comes in two versions: a 40mm and a 36mm case.
Grand Seiko Snowflake Review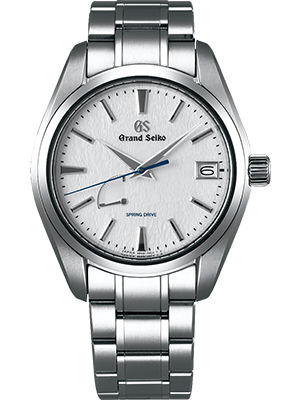 Read Amazon Reviews | See on eBay
While Seiko is known for its wide range of affordable and stylish watches, they can also bring out the 'big guns' when needed – one such example is their Grand Seiko line which delivers premium luxury series of watches. As you can see from the price tag, the Grand Seiko Snowflake is a timepiece for collectors and timepiece connoisseurs.
This particular Grand Seiko model is called Snowflake and is named so because it is 30% lighter than most timepieces with similar aesthetics. The secret? The case and bracelet are made from high-intensity titanium called the SBGA211, which is also referred to as 'snowflake'. Both the titanium case and bracelet incorporate a silver-tone finish while the dial is as white as snow.
The white dial is perfectly accentuated by the polished silver-tone hour and minute hands which gives it the perfect contrast to its pristine white dial. The inclusion of a blue steel seconds hand gives the overall design an excellent exclamation point. As for the Grand Seiko Snowflake's features, expect only the best that Seiko can offer.
This premium timepiece from Seiko utilizes the brand's proprietary Spring Drive movement, which delivers top-notch precision and reliability. The construction also gives the Snowflake a 10-bar rating which means it can withstand up to 100-meters of water resistance.
Conclusion: Oris VS Seiko – Who is Better?
This will primarily be a question of what type of budget you are planning to allot to your timepiece. Oris, on average, is more expensive than the majority of Seiko's watch selection. While Seiko does develop premium-grade watches such as their Grand Seiko watch line, you can always expect Seiko to deliver some excellent and affordable timepieces. If you wish for a more traditional watch (in more ways than one), we highly recommend Oris. For those who want flexibility and functionality, Seiko is always a great watch brand to start your search.