In this article, we'll be taking a look at two of the leading watch brands: Oris and Tissot. Both of these watchmakers have created some of the best timepieces in recent history. It's no wonder why so many often compare their creations, asking the question: Which is better? Let's take a deeper dive and find out for ourselves.
Oris is a Swiss-based watchmaker that has been in the industry for over 100 years. Their timepieces stand out from the crowd, thanks to an overall distinctive design. The red rotor has become its signature symbol of their high-quality mechanicals. They are so famous, that many celebrities from various fields prefer them – both for work and for play.
Tissot is not just any watch brand, either. This company is world-renowned for creating the first-ever pocket watch that has been mass-produced. It also launched the first pocket watch to have two different time zones, back in 1853, as well as the world's first anti-magnetic watch in 1929. This company comes with a lot of novel ideas, keeping it one step ahead of the competition. Further evidence is its venture to be the first brand to create watches out of plastic, stone, wood, and mother of pearl.
The T-Touch technology was introduced in 1999, and it allowed timepieces to have touch-sensitive sapphire crystals. These controlled different functions (thermometer, barometer, compass, and altimeter). Today, the T-Touch series is still being rolled out, with more and more advanced features being added.
History of Oris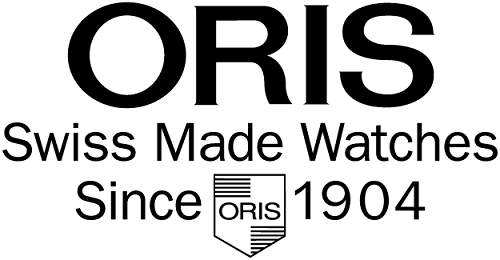 As mentioned, Oris is a company in Switzerland that exclusively makes only mechanical watches. Many people prefer mechanical timepieces not only because of their beauty but their intricate design. These pieces follow design principles that date back to previous generations, carrying a legacy of elegance and class to the present and future. Oris carries a long line of heritage and history – and it makes a point to never forget this history. The design traditions of the past are kept in mind even when they are developing new technologies and designs. That's why you can be assured that an Oris watch will not just last a lifetime, but also stand the test of time.
Oris is proud of its Swiss Made brand because it is bound by the law as a guarantee of quality. All of their watches have this guarantee, which goes through meticulous quality testing before hitting the market. Perhaps their biggest trademark, the Red Rotor is a symbol of the brand's high mechanics approach to creating timepieces. Seeing this symbol then and now ensures the genuine quality of the watch, both in function and design.
History of Tissot


Now, Tissot is also a Swiss brand. Back in 1853, father and son duo Charles-Felicien and Charles-Emile Tissot started the company in Le Locle, a Swiss city located in the Neuchatel area of the Jura Mountains. Tissot got its wheels running when Charles-Emile left for Russia and found success in selling their pocket watches across the land.
In 1930, Tissot merged with Omega. To this day, avid collectors seek out vintage Tissot-Omega timepieces from this era. In 1983, Tissot became a subsidiary of the Swatch Group and both brands (Tissot & Omega) are under the Swatch umbrella)
In 1938, Tissot was used for downhill skiing in Switzerland. It was also used for the Davis Cup in 1957. It became an official timekeeper back in 1938 when it timed a series of ski races near the brand's hometown in the Jura mountains.
Oris and Tissot Watch Comparisons
Dive Watches (Chronographs)
Let's settle the discussion on which is better between the Oris Aquis and Tissot Seastar 1000, which has been a hot topic for watch enthusiasts for a long time.
Oris Aquis Date Automatic Men's Watch
Read Amazon Reviews | See on eBay
The Aquis collection from Oris is one of the brand's most popular lines, and for good reason. These diver watches give us real-world functionality, perfect for those looking for something beyond the regular timepiece. Plus, they come in such advanced packaging, thoughtful design, and high-performing parts that not just look good but also perform as advertised.
The bracelet and case are made of stainless steel. The steel bezel rotates uni-directionally and has a black ceramic top ring. The silver-tone hands and index hour markers are luminous. It has a black analog dial and minute markers found on the outer rim. Find the date displayed at the 6 o'clock position. It is powered by the Oris caliber 733, with a 38-hour power reserve, and base SW 200-1 automatic movement. This chronograph is water-resistant up to 300 meters (1000 feet). Enjoy date, hour, minute, and second functionality. 100% Swiss Made.
Tissot Seastar 1000 Automatic Men's Watch
Read Amazon Reviews | See on eBay
Tissot's answer to the need for men's diver watches is the Seastar 1000 series. Available in different colors and tones, it brings together the two things that really matter, uncompromisingly: function and style. This watch is able to maintain a pressure of 30 bar up to 300 meters (1,000 feet), so you can use it as underwater sports watch or as a timepiece that exudes Swiss elegance and craftsmanship — or both. The diving theme continues with various elements in the piece, such as luminescent markings and hands, a unidirectional bezel, and a strap that has a diver safety buckle.
Its bracelet and case are also made of stainless steel. The steel bezel has a unidirectional rotation and comes with a blue top ring. The blue dial is analog. The hands and dot hour markers are luminous silver-tone. The minute markers are placed around the outer rim. Find the date displayed at the 6 o'clock position. It is powered by the Tissot caliber Powermatic 80, offering an impressive 80-hour power reserve and automatic movement. Its functions include the date, hour, minute, and second. It is water-resistant up to 300 meters (1000 feet) and is 100% Swiss Made.
Here's a close-up comparison of the two:

Aviation Watches
There are guys who like to dive, and then there are those who prefer the opposite direction. Let's talk about the Oris Big Crown ProPilot and the Tissot Chrono XL, two timepieces designed for aviation.
Oris Big Crown ProPilot
Read Amazon Reviews | See on eBay
Oris has created a lot of aviation watches since the 1930s. The Big Crown is one of its best offerings, inspired by the skies in the best ways possible. It was originally developed to meet the needs of fighter pilots in Normandy. Since then, the collection has had a lot of improvements but remains an iconic timepiece for sky-bound users.
It uses stainless steel for the bracelet, case, and bezel. The dial comes in blue and is accentuated with luminous silver-tone hands and hour markers. Its dial is analog. You'll see the date and week display at the 3 o'clock position. It is powered by the Oris 752, with a 38-hour power reserve and base SW 220-1 automatic movement. The case back is transparent with scratch-resistant sapphire crystal, allowing you to view the mechanism easily. It is water-resistant up to 100 meters (330 feet).
Tissot Chrono XL
Read Amazon Reviews | See on eBay
The Tissot Chrono XL, as the name implies, is larger than life. The watch case is 45 mm in diameter. The dial is also large, making it easily readable with contemporary Arabic numerals (12, 3, 6, and 9 o'clock positions). It looks urban-inspired at first glance, with added chronograph functions.
You can get it in various styles. You can get the old school leather bracelet option if you prefer vintage designs, available in different shades of brown with elegant stitching. The gray or black PVD coating adds even more character to the case. Depending on the specific model, you can get the dial in blue, dark green, or black. Go for the mat stainless steel bracelet if you want a more contemporary (but just as elegant) vibe.
No matter which design you pick, you're bound to make a statement with the Chrono XL. The dial is analog, with minute markers around the exterior rim. You'll find the date display at the 4 o'clock position. It has subdials showing 60 seconds, 30 minutes, and a tenth of a second. Powered by the ETA caliber G10.212 and using a quartz movement, you get high performance and accuracy all day. It is water-resistant up to 100 meters (330 feet). Enjoy chronograph functions, as well as the date, hour, minute, and second in this sporty watch.
Here's a close-up of both watches:
Conclusion: Oris VS Tissot – Which is Better?
Both brands prove to be worthy investments. They are both Swiss Made brands that offer genuine quality and innovative designs. Your choice will boil down to personal preferences, aesthetics, and other specific requirements. For instance, the Aquis and Seastar 1000 both share similar specs, with only a few exceptions. If you require a longer power reserve, the Tissot model is far superior (80 versus 38).
They have the same materials and can both go as deep as 300 meters underwater while maintaining pressure. Still, many watch enthusiasts swear by the Oris Aquis' dark blue ceramic bezel, overall design, and resale value.
Aviation watches have the same argument. They share very similar specs, but many enthusiasts prefer the Tissot Chrono XL because of overall design and appeal.
When it comes down to it, the comfort level when you put the watches on, how they look on you, and your budget will be the final defining factors. Either way, you can't go wrong because these are both excellent watchmakers at the top of their game. You can rest assured that whichever you pick will last for a long, long time while offering topnotch performance.