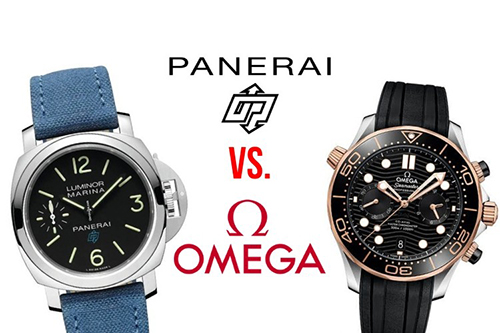 Panerai and Omega are members of a highly exclusive group of luxury watch brands. Panerai is an Italian luxury watch manufacturer known for its traditional aesthetics. Omega, on the other hand, is one of the few watch brands that need no introduction.
Both of these watchmakers vary significantly in terms of how they portray and deliver their timepieces. One is all about tradition, subtleness, and simplicity, while the other employs more eye-catching and bold design choices. If we base this on popularity, I think we already know who gets the top prize. But this is not a popularity contest; we are here to determine which brand has the better all-around quality of timepieces to offer.
Panerai Brand Overview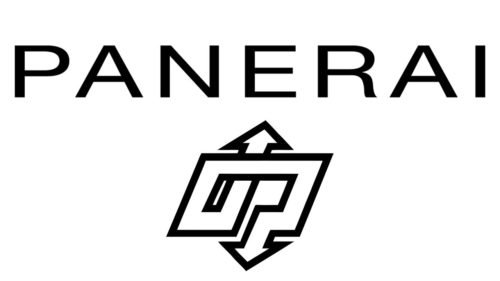 The Italian luxury watch manufacturer has been in the business for quite some time now. The brand is mostly known for its impressive dive watches which is incredibly recognizable due to the signature cushion-shaped cases that Panerai incorporates into their watch models. Panerai has two flagship models in their catalog: the Radiomir and the Luminor series. Each watch line has gone through numerous iterations throughout the years – which undoubtedly lent to both models' longevity.
Panerai watches retain its traditional aesthetic throughout each generation with some slight tweaks and the apparent upgrade in watch calibre and technology. Panerai has also contributed to advancing watch technology themselves. Back in 1938, Panerai unveiled the Radiomir watch which was highly innovative at the time thanks to its radium-based luminous dial. The Luminor is another Panerai watch series that helped innovate the watchmaking landscape with its use of tritium-based luminescent material.
Panerai watches have grown in popularity and prestige over the decades. World-famous actors and 80s-90s action icons such as Arnold Schwarzenegger and Sylvester Stallone are known to wear Panerai timepieces, specifically the Luminor, from time to time. Panerai has also collaborated with several renowned individuals and brands such as Ferrari and famous explorer, Mike Horn, in developing special edition Panerai watches that can fetch a hefty price in the market.
Omega Brand Overview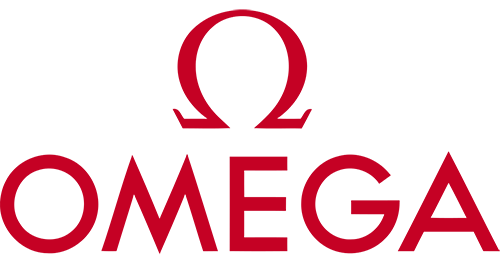 Omega is one watch brand that has managed to elevate itself to heights similar to that of Rolex. Omega has been around for over 170 years now, and they are one of the most exceptional watchmakers in the industry with their top-tier watch calibres and stunning aesthetics. Omega is also a member of a highly exclusive club of other watch manufacturers that have managed to break through the atmosphere and travel to outer space. Omega watches have been used to traverse the barren and inhospitable North Pole as well as dive into the unknown depths of the ocean.
Omega was founded back in 1948 and was then known as Louis Brandt & Fil. It wasn't until 1894 when they changed their name to Omega after their well-received and acclaimed Omega calibre movements. Omega also managed to rank 1st place during the 1931 Geneva Observatory Trials, which is the Olympics in horology. This recognition pushed Omega to advance the overall quality of its timepieces further.
It is no coincidence that Omega is Greek for 'greatness' as that is exactly what this brand has achieved throughout its illustrious career. Nowadays, Omega enjoys a spot near the peak of the watch market alongside other notable names like Rolex and Patek Philippe.
Omega watches are also known for their impeccable limited-edition watch models that were designed in collaboration with other famous brands from different industries. Also, Omega is the official wristwatch by the fictional superspy, James Bond. You know a watch will be good if it became the official timepiece of a character known for their debonair yet rugged attitude.
Panerai and Omega Watch Comparisons
Dive Watches:
Panerai Luminor Submersible Regatta Review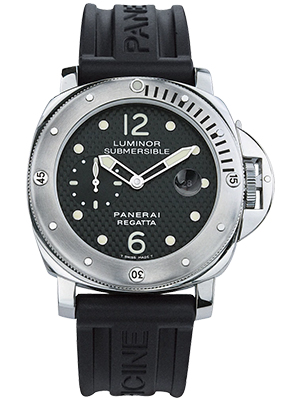 The Panerai Luminor Submersible Regatta (model# PAM00199) is a striking timepiece that certainly gives off an air of toughness and professionalism. The robust design of the Submersible Regatta is not just for show though, as we will learn soon. First off, the 44mm case is made from AISI 316L polished stainless steel. The watch also incorporates a brushed steel anti-clockwise rotating bezel. The bezel features a graduated scale specifically designed for measuring the duration of your dives by ratcheting clicks every minute.
The Luminor Submersible Regatta is a limited edition Panerai watch model with only 500 units in circulation at this moment. Expect the price to balloon over the next couple of years, making this quite appealing for collectors to get their hands on. The dial, as with all Panerai watches, are refined and classy without any unnecessary flourishes. If you are familiar with Panerai's design, you know that they value tradition and employs a uniformity with all their timepieces. This might stem from their history with the Italian Navy, which they were the official supplier during the 1930s to 1940s.
The dial incorporates a simple black woven texture effect for some added visual flair. The Regatta utilizes an analog dial display with Arabic numeral markers. The markers, hours, and minute hands are all coated with tritium-based luminous substance. Additionally, the second's hand is separated and has its sub-dial, which is located over at the 9 o'clock position. There is a date display over at the 3 o'clock position as well.
The Regatta also incorporates a rubber strap made from the caoutchouc tree (natural rubber) which gives it improved flexibility and comfort; two aspects that diving wristwear straps must-have. As for the Luminor Submersible Regatta's aquatic capabilities, the build gives the timepiece an excellent 300-meters of water resistance, making it suitable for swimming and diving.
Omega Seamaster Diver 300M Omega Co-Axial Master Chronometer Review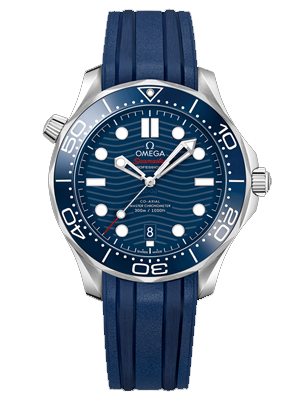 Omega is known for stylish timepieces, and they do not disappoint even with their many tool watches such as the Seamaster Diver 300M. There are many variations of the Seamaster Diver 300M. Still, we are particularly fond of this particular model (210.32.42.20.03.001) with its ocean blue color tone and laser-engraved wave dial design which hammers in its aquatic-based application. Of course, Omega wouldn't be where it's at by just looking pretty. The Seamaster Dive 300M comes in with quite an impressive build that helps elevate its capabilities in both reliability and functionality.
The Seamaster Dive 300M incorporates a polished stainless-steel case that measures in at 42mm in diameter. This Omega dive watch also utilizes blue-toned rubber straps for added flexibility and comfort. If you prefer the luxurious all-stainless-steel bracelet look, the Seamaster Dive 300M also comes with those variants. The dial window incorporates sapphire crystal which is known for its durability and high scratch resistance. The glass is also coated with an anti-glare finish making it highly suitable for outdoor use.
As for the internal structure of the Seamaster Dive 300M, it features an anti-magnetic build with its Omega Master chronometer calibre 8800 movements. The impeccably designed watch mechanism is in full display when you flip the timepiece as it uses a transparent back case. The Seamaster Dive 300M effortlessly meets its 300-meter water resistance thanks to the integration of a helium escape valve. There is also a unidirectional rotating bezel which is an essential feature in dive watches to help keep track of your submersion.
Other notable features include a date display which is located at the 6 o'clock position on the dial. The Omega Seamaster Dive 300M is an impressive dive watch that also infuses itself with a sophisticated dash of class and premium appeal Omega is known to deliver.
GMT Watches:
Panerai Radiomir GMT 45MM Review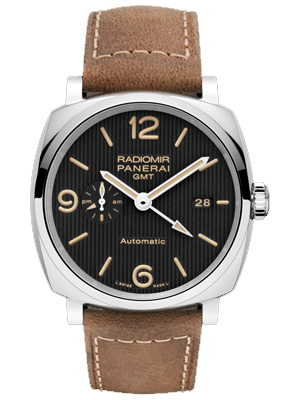 Panerai primarily sports two particular watch lines: Luminor and Radiomir. While that does make the selection of Panerai watches considerably limited, both watch series is known for being top-tier quality. Seeing as Panerai only has these two particular watch series in their catalog, it is even more impressive seeing their current ranking as one of the top watch brands in the world.
The Radiomir is a classic Panerai watch with a rich history behind it. Each generation of the Radiomir may take a similar appearance with its predecessor, but each iteration comes with a significant upgrade. For example, the Panerai Radiomi GMT (PAM00657) comes with an updated watch calibre and technology while retaining that signature cushion-like case design.
Underneath the timeless Radiomir aesthetic is an automatic mechanical movement – the calibre P.4001 which utilizes a 31-jewel build. This watch movement scores an outstanding 28,800 VPH making it one of the most accurate timepieces in the market today. The timepiece calibre also delivers an impressive 3-days of power reserve.
As for its main features, the Radiomir GMT comes with, you guessed it, GMT functionalities. The dial also features a 24-hour indicator. Over at the transparent back case, you will find a power reserve gauge display. The dial of the Radiomir GMT uses a sapphire crystal window to give it optimum durability and scratch-resistance. Also, the build of the Radiomir GMT PAM0067 gives it excellent 100-meter water resistance.
Omega Seamaster Planet Ocean Co-Axial GMT Review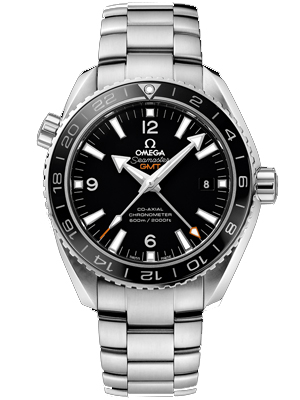 Another entry from Omega's Seamaster collection appears, which is a testament to the quality of build that this particular series brings to the table. The Seamaster Planet Ocean GMT comes in a relatively traditional aesthetic. It comes in with a 43.5mm stainless steel case with a domed sapphire crystal window for that added touch of luxury and elegance.
Its main feature is the 24-hour GMT display which is indicated by the prominent central hands. There is also a date display located beside the 3 o'clock position. Additionally, since this is generally a dive watch, it comes with a black ceramic bi-directional bezel. The clock is operated using the Omega co-axial calibre 8605 movements. This excellent GMT timepiece is also a top-notch dive watch as it offers up to 600-meters of water resistance.
Conclusion: Panerai and Omega – Which is Better?
Omega and Panerai are both well respected in the watch industry. Panerai is instantly recognizable with its unique case shape and the iconic look of its Luminor and Radiomir models. If you appreciate the Italian styling and the military history harking back to its connection with the Italian Navy then Panerai is a solid choice.
If you prefer the modern and sporty look as well as Omega's connection to the racing world then this renowned Swiss brand for you.
The defining factor will be on the brands' design – which, as we all know, is subjective.