Pantor stepped into the world of watchmaking to create high-quality and purpose-built watches. It was founded by an architectural designer who put function and mechanism above aesthetics.
Armed with the knowledge and techniques he learned from spending his childhood years observing his watch-enthusiast father, Pantor's founder spent months designing the brand's first diver's watch. Called the Seahorse, it helped pave the way for Pantor to garner recognition and fame in the highly competitive watchmaking industry.
Due to the success of the Seahorse, Pantor went on to produce more dive watch collections. Today, it has become a brand best known for specializing in relatively affordable dive watches.
Pantor Brand History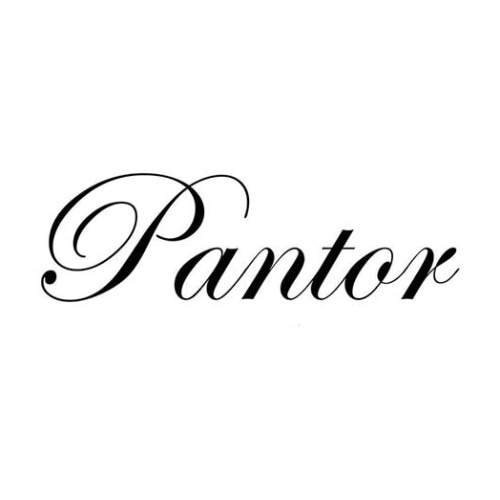 As a child, Pantor's founder spent a lot of his time with his father, who was a watch enthusiast. He would join in when his father and watchmaking associates gather at their home and learn from their many years of experience in watch designing and making. He was fascinated that one of them was a master watchmaker with more than a decade's worth of history and background in the field and, at the time, was working on creating a dive watch with 1,000-meter water resistance.
All that time he spent with watch enthusiasts helped develop his passion for watchmaking. From an early age, he was all about working with watches, and he decided he wanted to become a watchmaker and design his watches.
Pantor's founder eventually studied to become an architectural designer. His resume included working for an award-winning architecture firm, where he met people who shared the same love for watches. He looked up to popular watch brands, such as Seiko and Rolex, and made them his motivators to pursue his dream of making his watches.
One day, he decided to start designing. With a pencil, he drew what he had envisioned for so long. He then got in touch with a watch manufacturer he knew from childhood and they began a collaboration.
He worked on his first dive watch design called the Seahorse for three months. When it was finally made available to the public, it garnered loads of positive responses from the watch community. The approval inspired him to continue working and resulted in creating the Sea Lion series, Seal series, Sea Turtle series, and Nautilus series.
Today, Pantor still makes all of these professional diver watch collections. It strives to be faithful to its mission of manufacturing purpose-built, long-lasting timepieces at affordable prices.
Pantor Watch Collections
Pantor watches make for good presents for yourself or others, and they showcase an excellent blend of innovation, style, and functionality. If you are looking for a Pantor watch to add to your watch collection, look at the current Pantor watch collections below and pick what appeals to you most.
Seahorse


The Pantor Seahorse collection features professional diver's watches made for the ultimate kind of diving and underwater activities. Encased in a thick round stainless steel, they have reliable Japanese automatic movements and impressive water resistance of up to 1,000 meters. They also have sapphire-crystal glasses and dials, and hands that are luminous. They give off a professional and dignified vibe and are perfect for those who want to look nice and dapper while in the water.
Sealion


The Pantor Sealion collection is made up of watches designed for everyday wear. Featuring colors reminiscent of the oceans and the seas, they are encased in stainless steel and have rubber/nylon or steel bands. Whether blue, green, or black, their dials offer super lume and have hands that are luminous as well. Powered by Japanese or Swiss movements, they have 300-meter water resistance and are a good accessory for casual use.
Seal


The Pantor Seal watches are high-quality sports watches that run on Japanese automatic movements. Reliable and polished, they are made for those who like to dive and swim and seek individual style. From their stainless steel encasements and steel or rubber straps to their bezels and crowns, every detail is deliberate and well-thought-out. Offering super luminous dials and hands and water resistance of 500 meters, they make for a dependable companion underwater.
Sea Turtle


The Pantor Sea Turtle is a diving watch that is sharp, sleek, and smooth. It has a high-quality finished stainless steel case with sapphire crystal and a black rubber and leather strap. Featuring Japanese automatic movement, it offers exceptional precision and reliability. It also has 500-meter water resistance and superluminous dials and hands, perfect for men and women who love to explore underwater.
Nautilus


The Pantor Nautilus collection features watches designed for men and women looking for timepieces that are wearable for all occasions. With Japanese automatic movements and 200-meter water resistance, they are committed to delivering high-level precision and performance for a long time.
Their dials and hands have Swiss Super Luminova too. In terms of style and design, they are straightforward. Their bezels come in black, red, and blue, or steel, and their stainless steel cases are well polished and finished. They also have black rubber straps that are tough and heavy-duty.
Aside from diver watches, Pantor also offers watch accessories. On the Pantor website, you can buy nylon, rubber, or steel straps or bracelets specially made for the different Pantor watch collections.
Pantor Brand Reputation
With the needs of professional divers in mind, it designs watches that can withstand the extreme conditions of the outdoors and underwater. Its diver watches are water-resistant from 200 meters to 1,000 meters, offer outstanding lume using Swiss SuperLumiNova technology, and feature Japanese and Swiss movements.
Pantor watches are more straightforward and uncomplicated in terms of style and design, and they are solid and tough, bold and competent. While not as varied and diverse as other brands, the watches have character that gives a sense of individuality.
When it comes to professional diver watches, Pantor takes pride in producing top-of-the-line timepieces. From its inception, it has focused on how it can produce dive watches that are usable, efficient, and purposeful.
Using only high-quality technology and materials ensures that its watches meet high-quality standards and long-lasting performance. Its commitment to innovation and precision is strong, and it stands by the reliability and dependability of all its products.
Is Pantor A Good Watch Brand?

When it comes to diver watches, it's very competitive with many good options available in the market today offering high quality, durability, and function — things that professional divers look for in a diver watch.
Professional dive watches can cost thousands if you look for something more affordable, Pantor is a brand worth considering.
While some long-standing watch brands are not as well known or respected, some aficionados feel Pantor watches are on par in terms of performance compared to other watches in the same price range.
Pantor diver watches do appear on some rankings of some watch enthusiasts. One area they do excel at is the level of water resistance with models rated for 300M, 500M, and the Seahorse with its 1000M rating.
Their aesthetic also appeal to those who are not looking for fancy or premium finishes.
One drawback of Pantor that often comes up in watch forums is brand recognition. There are some that are a bit hesitant about buying a Pantor watch because it is not very well-known. When they see the tag price on a Pantor watch, they say they would rather look at other more famous brands first.
Another major drawback to the brand is that the watches are assembled in China which – especially for the price – prevents many buyers from committing to Pantor when they can get Japanese, German or Swiss watches. If that's not an issue for you and you are serious about Pantor, you may also want to look at Neymar watches that have a similar lineup.
In the $500 dive watch range, many reputable brands have long histories of making quality watches. Japanese brands such as Seiko and Orient both make high-quality dive watches. Squale watches or Russian brand Vostok would also be ones to consider.
Where To Buy Pantor Watches?
Pantor makes highly durable watches and can be considered professional diving tools. The brand has established itself as an innovator and pioneer for reliable, functional, and good-looking diver's watches.
If you want one to treat yourself or give as a gift to others, you can buy directly from the official Pantor website and avail of free worldwide shipping.
You can also buy from an authorized Pantor retailer listed here.
Shop Pantor on Amazon here.
You can also find new and pre-owned Pantor watches on eBay.
Where Are Pantor Made?
For many years now, the Pantor watch brand has committed to manufacturing watches that serve a purpose and are reasonably priced. It wants to maximize the efficiency and usability of each timepiece it makes at an affordable cost.
The Pantor headquarters is located in Hong Kong, and its professional diving watches are assembled in China.
Pantor Warranty
Pantor's one-year international warranty covers all Pantor watches. The warranty covers manufacturing and production defects. However, the warranty does not cover certain conditions. Below are the conditions not covered by Pantor's one-year international warranty:
One, the warranty does not cover scratches and other damage caused by user.
Two, it does not cover damage due to improper use or outside force.
Three, it cannot be applied if a third party has opened up your watch.
Four, it does not extend to the watch cases, bezels, browns, watch glasses, and watch bracelets.
And five, it does not cover damage to the movement or case due to exposure to water or moisture due to a handling error.
For returns, Pantor offers a full refund on all unworn Pantor watches within ten days of delivery. However, you have to make sure to return the product in its original packaging, including the warranty cards and manuals. If you try to return your watch even if it has been worn or it has the slightest sign of being worn, Pantor will refuse to accept it.
For more information, queries, and questions, it is best to get in touch with Pantor yourself by filling out the Contact Us form on Pantor's official website.