Seiko and Orient are two Japanese watchmakers. Both are well-known for their craftsmanship when it comes to creating quality timepieces. While Orient is now under the Seiko brand, they can still be considered as separate entities as both operate independently from each other.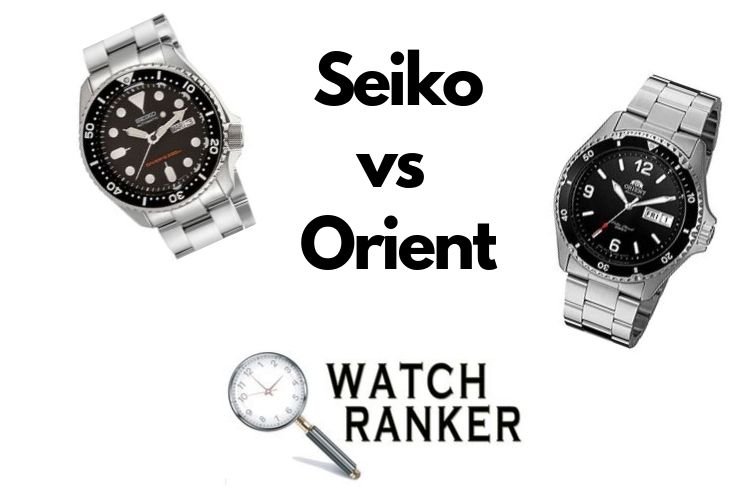 In this article, we will be discussing the critical differences between Seiko and Orient. We will also be comparing some of the top-of-the-line timepieces to further expand upon their distinguishable traits. But before we head on to the comparisons, we will first have a quick summary of both companies' history and achievements.
History of Seiko
Seiko began as a jewelry shop in Tokyo, Japan and first opened its doors in 1881. It took at least ten years until Seiko first dipped their toes into the watchmaking industry with their Seikosha clocks. It wasn't until 1924 when Seiko developed their wristwatches though.
If there is one thing that Seiko is known for, it is innovation. Seiko was the first company to introduce the revolutionary quartz movement powered watches in 1969. Their Aston watch series pretty much changed the landscape of the industry as it is the first wristwatch of its kind. The quartz movement provided the Astron watch with impeccable and high precision time-keeping,
Seiko once again changed the game with another revolutionary watch technology that they introduced in 1977, the solar power watch technology. This new tech pretty much gave Seiko's line of watches indefinite operation time.
1999 once again showcased Seiko's focus on delivering revolutionary technology when they unveiled their patented Spring Drive movement. This new technology was designed explicitly for astronauts as it is constructed to withstand space travel while retaining its precision in time-keeping.
Even now, Seiko is continuously trying to re-invent the wheel. It is not a stretch to predict that Seiko will once again make ripples of change in regards to the watch industry in the near future.
History of Orient Watch Company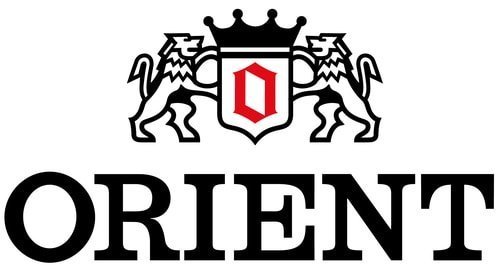 Orient is another well-known and respected Japanese watch company. Founded in 1901 by Shogoro Yoshida, Orient began as a wholesale shop that specializes in time-keepers. Orient was then known as the Yoshida Watch Shop and sold imported pocket watches.
Yoshida then expanded its repertoire by including wristwatches in its products in 1912. The Yoshida Watch Shop was then re-christened as the Toyo Tokein Manufacturing and started their in-house development of table clocks and gauges. It was not until 1934 when the company began manufacturing wristwatches of their own.
Unfortunately, the company went through a rough patch and was forced to shut down in 1949. This was due to the Japanese economic collapse caused by the events and results of World War II. The company once again tried to revive itself a year later and was reintroduced as Tama Keiki Company. A year after that, they once again change their name to the Orient Watch Company.
Orient then began their steady climb back as one of the world's premier watchmakers. The company showed steady growth in the following decades. Orient has also found its niche as one of the most trusted diver watch manufacturers in the market.
In 2001, Orient became a subsidiary of the Seiko Watch Group. In 2009, Orient was absorbed by Seiko but still managed to retain its unique brand quality. To this day, Orient has proven itself to be one of the top watchmakers of diver timepieces.
Seiko and Orient Watch Comparisons
Japanese watches are known for their craftsmanship. This holds true with Seiko and Orient watches. We will be taking a look at some of their best products to see which one is the superior brand.
Divers Watches
As the name implies, these are watches designed for water activities. Japanese watches are well-known in this market; especially, Seiko and Orient watch.
Seiko Chronograph Stainless Steel Dive Watch – SSC015P1
The Seiko Chronograph Dive Watch is the perfect companion for divers who prefer a highly detailed watch to accompany them during water activities. The SSC015P1 features a 43mm stainless steel case with unidirectional bezel. The crown features a red stripe which is an excellent complement to the black dial. Also, since this is a chronograph, it comes with three sub-dials.
This Seiko dive watch utilizes Quartz movement with its analog display. Securing the watch is also quite simple thanks to its push-button clasp with buckle design. The fasteners are also extremely secure and significantly reduces the risk of it slipping off.
Of course, this dive watch also comes with impressive water resistance for up to 660-feet. This makes it a perfect option for most water activities but is not recommended for any deep scuba diving activities.
The Seiko Stainless Steel Dive Watch is quite expensive and is undoubtedly one of Seiko's high-end models. Still, it manages to provide reliability and convenience and the Seiko signature quality. The quartz and solar movement make it one of the most accurate diver's timepieces you can get your hands on today.
Orient Mako II Dive Watch
The Orient Mako II is among Orient's flagship models when it comes to their dive watches. The watch itself is pretty basic and focuses more on delivering the functionality one would expect from this type of watch. It is also reasonably priced, which is the reason why this Japanese dive watch is quite sought after.
The Mako II is relatively sleeker compared to Seiko as mentioned above with a 41mm in diameter case. The case comes with a 120-click unidirectional bezel. The Mako II also uses their patented Cal. F6922 movement technology.
As for features, the Mako II comes with hand winds, hacks, and improved luminosity in low-light environments. In regards to the dial, the Mako II only displays the 6, 9 and 12, which helps reduce the clutter appearance.
In regards to its water resistance, the Mako II can withstand around 660-feet and is suitable for most water activities except for scuba diving. Overall, the Orient Mako II is an excellent choice for those looking for a mid-range dive watch. The larger 44mm Orient Men's 'Mako XL' made our list of best dive watches under $500 (spoiler– other Orient and Seiko models also made the list)
Best Dive Watch – Both Seiko and Orient provide some top-quality dive watches, but the nod will need to be given to Seiko. Orient specializes in mid-range watches, and their dive watches are certainly one of the best in this category. However, Seiko offers a more expansive selection of dive watches that cover every single facet needed.
Chronograph Watches
Chronograph watches provide an improved range of functionalities for individuals who want their timepieces to offer more than just the time. Seiko is a brand that has a solid reputation when it comes to reliability and functionality. So, how does Orient compare?
Seiko SSB031 Chronograph Steel Case Watch
The Seiko SSB031 Chronograph Watch is considered by many watch enthusiasts to be one of the finest automatic chronograph watches to date. Priced under $500, this is watch showcases Seiko's signature quality without breaking your bank account.
This watch features a 40mm stainless steel case that is attached to a stainless-steel bracelet. The face dial is primarily black while the markers and hands are all gray with the second hand getting the red color treatment, giving it improved legibility. It is well-made and is sure to last for quite a long time.
Of course, since this is made by Seiko, the watch uses the always reliable quartz movement technology. This guarantees impeccably high accuracy. The watch is also designed to be water-resistant for up 330-feet. This allows the watch to withstand splashes and rain, but keep in mind that it is not intended for swimming or diving.
It comes with three sub-dials, which are all designed to be easily read and distinguishable. Overall, this is one of Seiko's most elegant chronograph watches from their mid-range collection.
Orient Star Retrograde
The Orient Star Retrograde accomplishes a feat that is quite rare in chronograph watches, and that is with its neat and sleek appearance. Chronograph watches are known for being bulky and, in some cases, having a cluttered appearance. This is not the case with the Orient Star Retrograde watch.
You can even place this watch into the dress watch category as well. As for performance, the Retrograde features the Caliber 40150 movement which can hand-wind, hack and provide up to 40-hours of power reserve.
It comes with three sub-dials that display the date and day, plus a power reserve meter as well. This is a highly polished watch that showcases Orient's unique craftsmanship. With its sleek 39.5mm case diameter, it can easily double as your "go-to" dress watch for special occasions. It also has a nifty transparent back case to show you the intricate inner workings of this watch. The watch also incorporates scratch-resistant sapphire crystal. This is a real work of art and will be a lovely addition to your watch collection.
Best Chronograph Watch – Again, we will be giving the win to Seiko. While Orient certainly has quite a looker with its Retrograde watch, Seiko manages to provide a more cohesive balance between quality, functionality, and style. The Retrograde is a fantastic looking watch though, no doubt about that.
Conclusion: Seiko and Orient – Which Watch is Better?
All in all, this is quite a close call and not as clear cut as you would think. While Orient has been under the Seiko brand for quite some time, they still managed to retain their unique qualities. Orient is a well-known watch brand, but Seiko is undoubtedly a much more well-rounded option. Still unsure? Check out our list of Best Seiko Watches here.
Seiko has pretty much covered the Japanese watch market, what Orient can do, Seiko can do as well, sometimes better. Seiko has earned its spot as one of the premier watchmakers around the world. Orient may not be on the same level, but they certainly deserve the recognition.