From the Latin saying Carpe diem meaning "seize the day," founder and CEO Daniel Niederer adopted the brand name Sevenfriday as the modern interpretation of the above maxim.
It is a "global lifestyle brand that creates industrial inspired watches, eyewear, apparel and accessories for individuals around the world who live every day like it's Friday." It is also known for its quick success, mainly due to its social media marketing. Read on to learn more about this brand.
Sevenfriday Brand History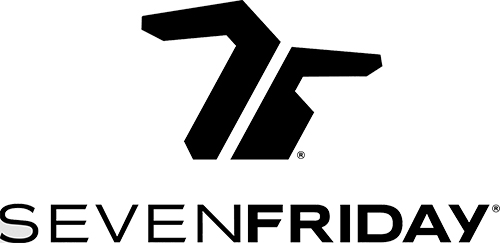 The Sevenfriday brand started back in 2012 in Zurich, Switzerland founded by Daniel Niederer, a lawyer by profession. Prior to establishing Sevenfriday, he had worked in the luxury industry for 15 years, helping restructure companies that distributed luxury goods.
After traveling to Sydney, Singapore, Tokyo, and Bangkok. Later, he confessed that his mid-life crisis led him to return to Switzerland to start his own company and Sevenfriday was born. Aside from watches, the company also produces sunglasses, various accessories, and even clothing. His first customer is none other than his own father.
Sevenfriday Watch Collections
Sevenfriday watch collections are pretty unique. The squared-off watch cases and intricate dial designs are instantly recognizable when I see them (often on social media). They showcase a balanced combination of industrial design and originality. To give you an idea, here are some of the Sevenfriday watch collections.
M1B/01M Urban Explorer


On the watch dial, on the other hand, is a "7-layered architectural interface". The hour is shown by the large black disc on the left side of the dial. This is followed by the minutes shown through the medium black disc. Then, for the second tracking, you will see the blue spinning line moving along the rectangular window at the center.
At the watch's case back, you'll see a globe where an NFC chip is embedded. This chip verifies the authenticity of the timepiece. You may personally verify your watch's authenticity using the Sevenfriday Android App or the brand's authorized retailers. More so, it is rated ATM for water resistance and utilizes an automatic customized Miyota 8215 movement with a 40-hour power reserve.
P1B/01


This collection showcases another unique-looking timepiece. Primarily, it was inspired by an industrial cogwheel. It comes with six layers of stainless steel interface along with circular-cut silver, rhodium, and black discs. More so, the hour and minute hands are both filled with Super-Luminova. For the strap, it used black leather with black stitching.
It also uses an automatic movement Miyota 82S7 with a 40-hour power reserve. To verify authenticity, it is also embedded with an NFC chip. It is only splash and rain resistant as it is rated 3ATM.
Q2/03 Choo-Choo


Q2/03 Choo-Choo sports a uniquely rugged look inspired by the locomotive cockpit. As such, its main colors are copper, black, and gray. The most eye-catching feature you'll notice on the dial is the decentralized disc with markings for a 12-hour time display and an AM/PM indicator.
Similar to the previous two collections, its water resistance is rated at 3ATM and it is equipped with the NFC chip for authentication. The automatic movement is a Miyota 8219 with a 40-hour power reserve.
These are just some of the watch choices you have from Sevenfriday; discover more of its collections here.
Sevenfriday Brand Reputation
Although the brand started just a few years back, it has quickly gained popularity in Switzerland and the globe. Its watches have now reached more than 80 countries worldwide.
In its first three years, the brand has already sold 80,000 watches, a noticeable feat for a company that's just starting out.
The brand's quick market expansion and success are mainly due to its social media presence, its primary medium to reach (potential) customers. Its social media presence and followers on Facebook and Instagram have skyrocketed. The company has also worked with bloggers for additional promotions. Despite its undeniable success in social media marketing, the company also did traditional marketing mainly by hosting parties worldwide.
Although Sevenfriday watches are quite costly, their unusual designs and reliable timekeeping have garnered a following. The industrial theme fused with unique twists also contributed to this young brand's success.
Is Sevenfriday A Good Watch Brand?

The wide acceptance of Sevenfriday watches worldwide is already quite a testament to how good the brand is. Its sophisticated designs, superior quality, along reliable and precise movements are reason enough for many buyers to spend quite a hefty amount.
Some Sevenfriday owners in forums such as here or here point out that while the watches are decently made, the price tag is quite high considering many of them retail for around $1K but use stock Miyota movements and come up short in terms of water resistance. Some also criticize the brand for not including the quality materials you'd expect in this price range (pointing out that some of the models use mineral crystal rather than sapphire).
However many agree that the reason they bought the brand's watches and paid the price was for the unique aesthetics and ingenious designs. Like most brands, the question of "good" comes down in large part to what the consumer is looking for and what you value in a watch. From just a mechanical standpoint some say the watches are overpriced but many buyers are drawn to the exterior design of the watches, not just the horological minutia of what's inside the case.
If you like the look of these watches, you may also want to check out these futuristic-looking watch brands.
If you are considering buying a SevenFriday watch, be aware that there are also cheaper knockoffs being sold in the market nowadays. They have learned to mass-produce even these distinctively-looking timepieces. This is why you should be extra careful and thorough before buying one. To help you out, watch the video below so you'd know how to spot a fake Sevenfriday watch.
Where To Buy Sevenfriday Watches?

If you are currently pondering where to buy a Sevenfriday timepiece, the best place would be the brand's online shop which you may visit through this link. Yet, if you prefer to see your choices personally, you may visit one of the brand's authorized sellers. To help you find one, you may use the store locator. You'd be glad to see that there are stores anywhere you may be.
Amazon has Sevenfriday watches here and you can also see current Sevenfriday watches on eBay here.
See discounted Sevenfriday watches on JomaShop here.
Where Are Sevenfriday Made?
Primarily, the concepts and designs for Sevenfriday watches are developed in the company's headquarters in Zurich. However, the automatic Miyota movements are being sourced from Japan. The assembly of the watch components, however, is being done in Hong Kong.
Although Sevenfriday watches are not entirely Swiss-made, the company assures that the build quality of their watches is nothing short compared to those Swiss-made ones.
Is Sevenfriday a Luxury Watch?
No, SevenFriday is not a luxury brand by any of the standard criteria that watch collectors would use. The brand is based in Zurich and was founded by a watch industry veteran so while technically considered a Swiss brand, they cannot be called "Swiss Made" because they use Japanese movements.
While the Miyota automatic mechanical movements are high quality and the brand does present itself as a luxury brand, it would be a stretch to call them true luxury. For that, we'd expect some in-house movements or higher-end automatics. From a price point, many of their watches sell in the sub-$500 range which also doesn't get close to the range of "True" luxury watches.
Something from the SevenFriday "W line" might be what many call "affordable luxury", although that term itself is often misleading and confusing since, by definition, luxury watches are not "affordable" to the general market (many put the minimum price point for luxury watches at 10,000 Swiss Francs).
Sevenfriday Watch Warranty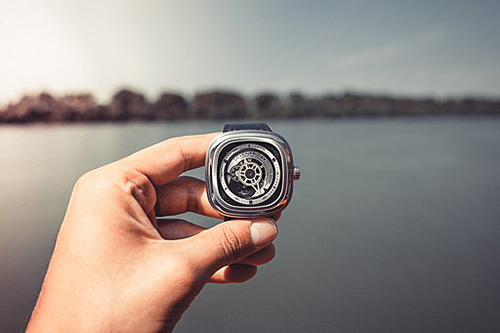 As mentioned above, authentic Sevenfriday watches are equipped with an NFC chip inside their case. Only those verified are covered by the company's warranty. Sevenfriday products are covered by a two-year limited warranty, not including the watch's case, strap, finish, and crystal.
Should your watch needs to be serviced, Sevenfriday outsourced its watch services. This way, you can have your watch serviced locally and the company commits that it can be done within two weeks.

Closing Words
Even though Sevenfriday is quite new to the watch industry, it is now experiencing its success as a brand. This Swiss brand may not have entirely Swiss-made products yet the company made sure that the quality of its products is not compromised. Such commitment, combined with the industrial-inspired designs and social media presence are considered the key secrets behind the brand's success.
As such, a Sevenfriday watch surely will not disappoint. Just make sure that you buy an authentic model from one of its authorized sellers. Remember, be careful of the knockoffs!