Engraving a watch is a fantastic way to personalize your timepiece and give it a highly unique quality. It can also be a great way to enhance a watch you plan to give to someone, as these great watch engraving ideas prove.
Choosing whether to have your watch engraved is an entirely personal decision. In this article, we will discuss every facet of watch engraving to help you determine if this is something you should consider. 
Can Any Watch Be Engraved?
Unfortunately, not all watches can be engraved. Engraving is done on the watch's case back, and if you are familiar with timepiece designs, you will know why some timepieces are not engravable. For example, some clocks feature the brand name and serial numbers at the back case, which pretty much rules out the option of engraving it. 
Other watches feature a transparent back case which also eliminates the option of engraving said model. If you plan on purchasing a particular timepiece and have it personalized with an engraving, we advise you to check the case back first and foremost. 
Hand Engraving vs Machine Engraving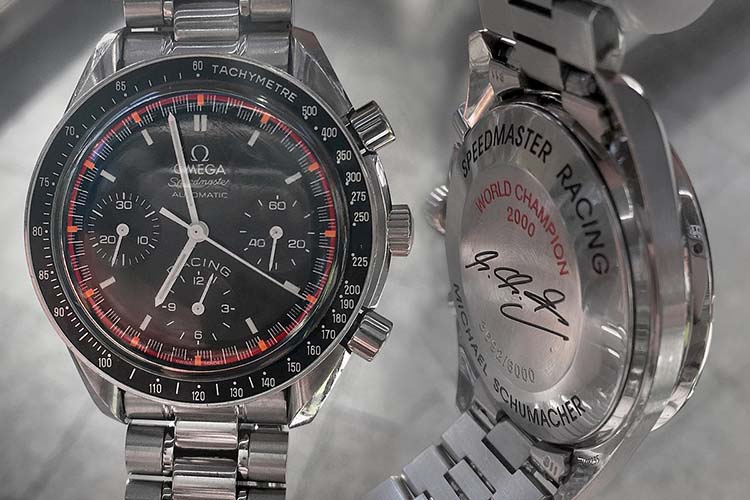 You should be aware of other factors besides the vital difference between the two engraving techniques. The most obvious being that one is done manually while the other is machine-made. There is also the fact that hand engraving can yield some highly unique results. On the other hand, machine engraving is all about precision and efficiency.
Let us go into further detail on the critical differences between hand engraving and machine engraving. 
Hand Engraving Method
View this post on Instagram

Hand engraving watches like this impressive example above is accomplished with sculpting tools or a rotary tool. In regards to obtaining unique finishes, hand engraving is your best bet. This method also allows you to determine the depth of the design.
Pros:
Each engraving done by hand will have a unique charm. 
You will most likely contend with significantly fewer dust particles and debris.
Hand engraving is a good option for applying designs on heat-sensitive materials like plastic. 
With this method, the engravings can have varying degrees of depth.
Cheaper to do as all you need are specific hand tools. 
Cons:
Hand engraving takes a certain level of skill and time. More complex designs can eat up your days.
There is no room for error here, as one mistake will leave you with an aesthetically ruined timepiece as well. 
Hand engraving watches can result in some rough cuts and edges that will require some smoothing over. 
Machine Engraving Method
Machine engraving uses specialized laser machines, and this method has considerably grown in popularity during the past couple of years. Not only is it easy and convenient, machine engraving a timepiece ensures an excellent level of detail that will mirror the desired pattern or design. Thus, laser engraving timepieces pretty much guarantee a top-notch level of detail.
The method itself is pretty impressive as well as the machine will generate a highly focused laser to vaporize the surface of the case back. The device gets the design via a computer or smartphone to which it connects to. The laser engraving machine will scan the image and replicate the data to whichever 'canvas' it will be applying the design on. 
Pros:
The extreme level of accuracy and precision.
Machine engraving results in a clean and crisp design finish.
Completely automatic and lightning-fast process. 
100% consistent result and is excellent for mass-producing (i.e. businesses).
Cons:
The grooves/engraving tend to be relatively shallow.
For engraving on more rigid materials like metal, a more powerful machine is needed.
The lack of depth on the engraving might result in the design losing a level of detail over time. 
Does Engraving a Watch Devalue It?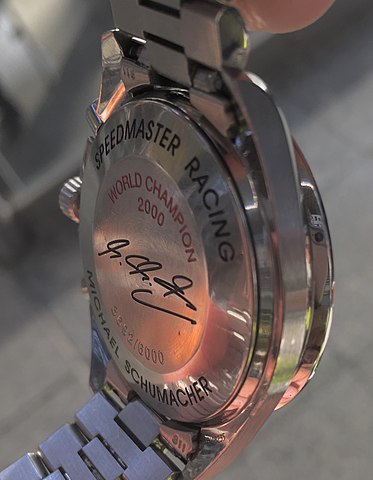 Engraving a watch can significantly affect the value of the watch. Sometimes it can up the resale value if for example the watch was owned by a celebrity or historical figure like the example above.
However, more often if it is a personal engraving to an unknown person it simply devalues the timepiece. As a result, most collectors do not want to purchase an engraved timepiece. However, this is not always the case, as some collectors prefer the uniqueness and sentimentality of an engraved watch.
Now, if you are planning on selling one of your timepieces but found that you had it engraved, you can use a couple of solutions. The first is to buffer away from the engraving or have it removed by a professional. The downside to this is that it will severely impact the integrity of the case back and leave it thinner and flimsier. 
Another alternative for those who plan to sell their watches and personalize them with engraving is to repurchase a replacement case. Then, have the replacement case back engraved and switch back to the original once you have decided to sell the watch. This method should help retain the resale value of the timepiece in the future while also allowing you to personalize the watch. 
Can You Engrave an Apple Watch?
Apple provides several customization options for the products, the Apple Watch included. You can have yours personalized by ordering from the Apple Store and looking for custom engraving options. 
Also, note that engraving an Apple Watch is not recommended if the model features aluminum cases. Engraving on these models can adversely impact the anodized surface and leave it susceptible to corrosion. You should also be aware that engraving an Apple Watch can also decrease its resale value in the market.
Pros and Cons to Watch Engraving
Watch engraving is an excellent idea for those who wish to personalize their favorite timepieces further or add something special to a watch you plan to gift to someone. If you want to commemorate something, engraving your timepiece is an excellent way of doing so. It is a perfect canvas for honoring a specific date or event, considering it is a tool that keeps time. 
Why You Should Engrave Your Watch:
A great way to commemorate a special occasion.
Engraving a watch will give it a personal touch and add considerable sentimental value to the item. 
It is an excellent and thoughtful gift idea. 
Why You Shouldn't Engrave Your Watch:
Engraving a timepiece will affect and decrease its resale value.
Having a transparent case back engraved will ruin its aesthetic appeal. 
Final Thoughts
Deciding on whether to have your favorite watch engraved is entirely up to you. As long as you understand that this will affect the watch's resale value, we say go for it if you genuinely want to add a personal touch to your timepiece. Fortunately, there are ways to circumvent the decreased resale value, as we have pointed out in the article.