Life is full of difficult choices. Should lease or buy a car? Buy a smartwatch or a fitness tracker? With a veritable cornucopia of options to choose from, it can be overwhelming to decide on which type of wearable to buy.  We're here to help make your choice of which watch to wear a bit easier. Below we'll first look at what the difference really is between an activity tracker and a smartwatch, the benefits of each, and then which is more likely the best choice for you based on your lifestyle, daily routine and personal preference.

Early Smartwatches
Wearable technology has been over thirty years in the making. From the humble beginnings of black digital numbers against a grey LED background, technology has gifted us with a continual metamorphosis of information, interface, and operation.
The smartwatches of today are powerful, colorful, app-full, and plentiful. By 2022, wearable technology is forecasted to be a 73-billion-dollar industry. In fact, a quick Amazon search pulls up over 2,000 results from dozens of brands boasting dozens and dozens of features.
From their loud entrance in 2009, Fitbit has paved the way for fitness trackers everywhere with their wearable step trackers. The popularity of fitness trackers is expected to grow at a CAGR rate of 20% over the next four years. That's a lot.
The issue isn't that wearable technology isn't going anywhere; it's which one do you want to wear.
Does it really matter?
No and yes.
When shopping for wearable technology, you'll run across two teams: the smartwatch and the fitness tracker. Both are technically smart. By definition, technically both could be considered watches since they do keep track of time. The differences lie in their features, functions, and focus.
Current Smartwatches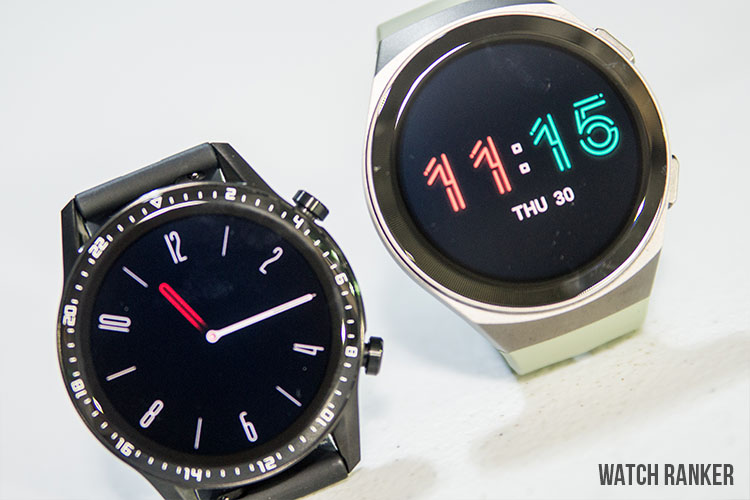 Smartwatches offer a plethora of universally-needed/wanted functions: communication, social media, calendaring, reminders, photos, and games. Most also offer basic fitness features such as heart rate monitoring, sleep monitoring, built-in pedometer, GPS, and activity trackers.
Here's where smartwatches shine. With most smartwatches, you can install third-party apps (for free or purchase, depending on the application) that can give your smart-watch even greater power to help you with your individual wants and needs. You can have games, podcasts, finance tracking, and more, right from your watch.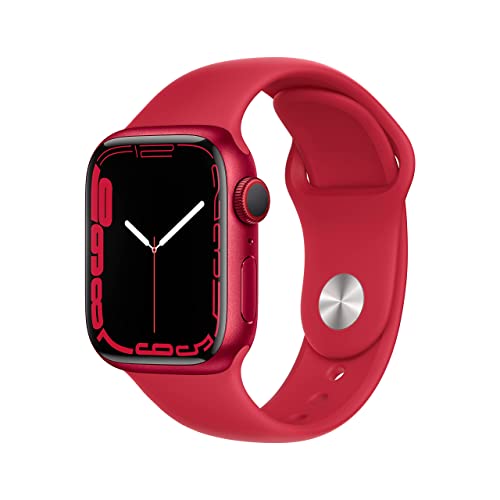 Watches like the Apple Watch Series 7 or Samsung Galaxy Watch Active 2 are great examples of smartwatches that offer an immersive daily experience. Love your smartwatch so much you never want to take it off? No problem. The Matrix Powerwatch Series 2 rests on the innovative edge of solar and thermoelectric technology, offering a smartwatch that never needs to be charged and will never die.
Yet, some smartwatches don't have the internal hardware that many fitness trackers do which allows more in-depth monitoring, analysis, and insight into your health.
Fitness Trackers
Fitness trackers focus on the fitness-minded, with features specific to health, wellness, and performance, many over and above the smartwatch offerings.
You can get a basic fitness tracker watch for the price of a sit-down restaurant meal that offers, well, the basics: heart rate monitoring, calorie counting, sleep tracking, GPS, and step counting. If these are all you're wanting, then you're good to go. Keep in mind, however, that basic fitness trackers aren't typically customizable, nor are they able to download third-party apps as a smartwatch can.
The more impressive fitness trackers can outshine even some budget smartwatches when it comes to exercise and activity tracking and analysis. Internal hardware and software backed by powerful fitness-focused companies allow fitness bands like the Fitbit Charge 4 to monitor your heart rate and sleep. The built-in GPS can track your runs and even has swim tracking.  
Another high-end tracker, the Garmin Vivosmart 4 includes a wrist-based Pulse Ox sensor to gauge blood oxygen saturation levels and sleep monitoring that can even track your REM sleep cycles.
So, how do you know which one is right for you?
The Smartwatch wearer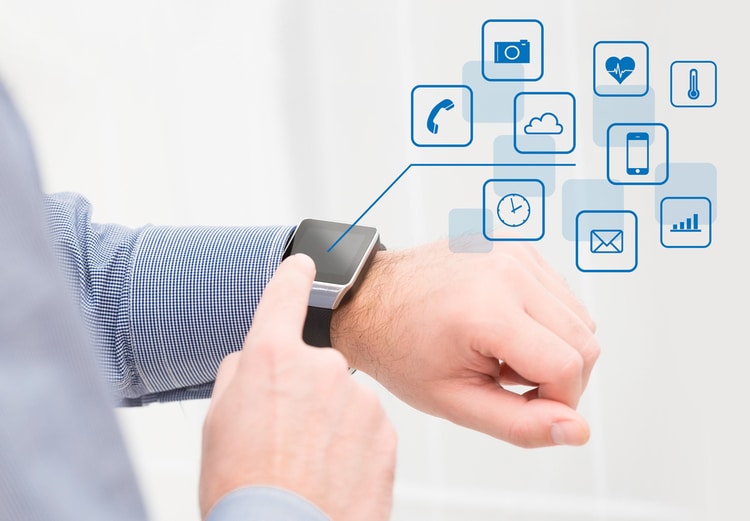 The typical smartwatch wearer is someone who's looking to extend the power and functionality of their cell phone to their wrist. They want to pay for their groceries without pulling out a wallet or see who's calling without digging through their purse for their phone.
The smartwatch wearer wants to stay connected to friends and family, making sure texts, emails, messages, and social media alerts come right to their wrist rather than float in the cyber realms. Some love to have a handy virtual assistant at their fingertips staying on top of upcoming appointments, to-do list items, reminders, and even giving directions.
Others are drawn to the customizable digital faces and the third-party apps that make the watch feel as individual as they are. The smartwatch wearer can also be health-conscious and appreciate the basic health tools and apps associated with smartwatches.
It's safe to say that many if not most of us can fit tidily into the smartwatch wearer world.
The Fitness Tracker Wearer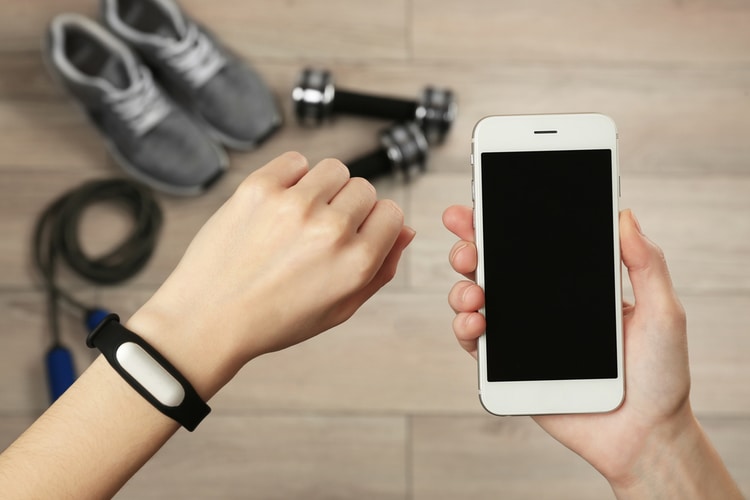 Fitness trackers were once thought to be made for an eclectic crowd, but that's no longer true. They are growing in numbers to match or even outnumber the typical smartwatch wearer.
Most fitness tracker wearers fit on either side of the smartwatch wearer.
The basic fitness trackers—clip-ons and watches—attract wearers who aren't interested in all the bells and whistles of smartwatches. They don't need a cell phone or internet service. They don't want to worry about customizing their display. They simply want a simple device to count their steps and guide them towards better fitness.
On the other side of the fitness tracker wearer gamut are those who are more keenly focused on fitness improvement, tracking, analysis, and goals. These wearers can range from the sedate middle-aged user who was just told by their doctor to get in shape or else, to the marathon runner who wants to analyze their gait patterns for faster split times.
It isn't necessarily the status of your body that makes you a fitness track wearer, but the direction of your focus. If improving your health and analyzing your fitness performance is your focus, then a fitness tracker wearer you might be.
With features ranging from basic step counting to preloaded ski resort maps, training programs, training metrics, and more, fitness trackers keep the mind and body of everyday to elite athletes focused on fitness.
Smartwatch vs. Fitness Tracker – Bottom Line
The major things to consider when choosing between a smartwatch and a fitness tracker are cost and use.
Basic fitness trackers start lower than basic smartwatches,  but both can be found for typically less than $50, which is perfect for the preteen or teen, or even adult looking for basic functionality at a low cost.
So, the deciding factor, then, is you.
Do you want a watch that can add more convenience to your daily life while still giving you basic health functions? Then a smartwatch is for you.
Do you want a watch that can help you excel in specific activities, such as cycling, swimming, running, skiing, or take your fitness and health to the next level? Then a high-end fitness tracker is for you.
Can't choose? You don't have to. You can get both. It's relatively common for people to purchase and wear a fitness tracker during their exercise, sports, and fitness activities only to slip on their beloved smartwatches for the rest of the day.
This is the beauty of wearable technology. With a switch of a watch and a flick of the wrist, you can have the best of both worlds.