Tag Heuer and Omega are two of the most internationally well-known Swiss watch brands. Both exude an air of luxury that few can rival in the industry. In terms of resale value, both are also considered at the top of the list. Tag Heuer is primarily known for its sporty aesthetics and appeal, while Omega covers a broader variety of watch types. How about in terms of watch movement quality? In terms of build, which brand offers the higher class? These questions and more will be touched upon down below. If you are curious to find out which is the better watch brand, stick around and we'll help you figure out the answer.
Tag Heuer has made a name for itself especially in a relatively narrow niche of the watch industry sticking mostly to sporty models and aesthetics that tie in closely with the sports and racing worlds. Tag partnered with the Olympic games back in 10920, patented the first dashboard chronograph (Super Autavia Dashboard Chronograph) and  further cemented their connection with racing with the introduction of the Autavia. 
Omega on the other hand, has a wide variety of styles and collections. Their connection with popular culture is notable with James Bond himself sporting an Omega in many movies.  Iconic Omega watches include the Seamaster and Speedmaster. Omega is also closely tied with the sports world and has been the official timekeeper at many sporting events dating back to the 1936 Summer Olympics.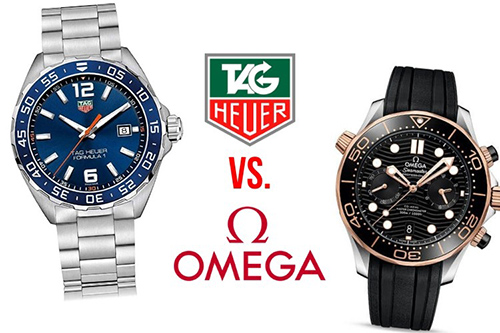 Tag Heuer Brand Overview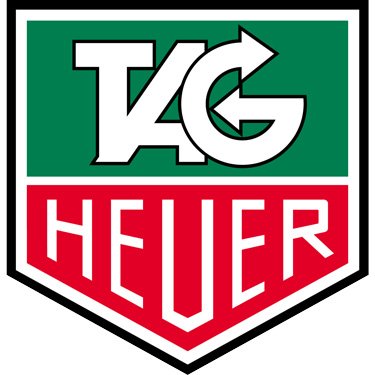 Founded by Edouard Heuer back in 1860, then known as Heuer Watch Company began its operations in St. Imier, Switzerland. Heuer Watch Company pooled most of their focus on building a reputation within the sports industry. A smart business plan, as it is quite a lucrative deal to land a partnership within that industry. Plus, it is the perfect advertisement for the level of quality Heuer's watches can provide to the public.
Heuer Watch Company hit their first milestone when the company was tapped as an official partner of the 1920s Olympics. This deal instantly placed Heuer Watch Company alongside other top-tier watch brands in the market. They further cemented their position with the Heuer Mikrograph, and the Heuer Autavia watches. The former provided top-notch precision with its 360,000VPH and the latter was the first timepiece designed for car dashboards making it a massive hit in the racing circuit.
By 1985, the Heuer Watch Company was purchased by the TAG Group Holdings. This was when Heuer was finally re-christened to TAG Heuer, the name that they still use to this day. It was smart to retain the Heuer name as it was that brand that comes with a rich history and reputation behind it.
You will also notice how Tag Heuer's watches can be quite rudimentary with some straightforward features. They do utilize top of the line watch mechanism that surpasses most in regards to accuracy and precision. All in all, Tag Heuer is generally a fashion luxury watch brand. What it lacks in functionality, it more than makes up for in build, precision, and style.
Omega Brand Overview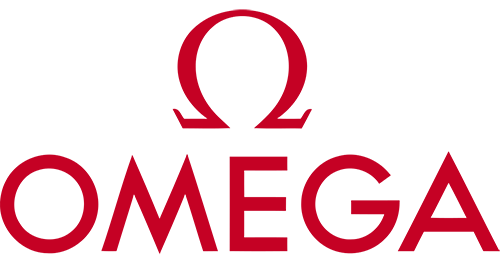 Omega is a top-tier luxury Swiss watch brand that is known around the world. Founded in Switzerland back in 1848, Omega started fantastically well with their high-quality pocket watches. One exciting aspect about Omega is that they are not primarily known for innovating watch technology. What they do quite well is mastering and perfecting watch technologies that are on-hand. Similar to Tag Heuer, Omega was also one of the few brands that earn the honor and distinction of being an official timekeeper of the Olympics – the 1930s Olympics held in LA, California, to be precise.
One of Omega's flagship watch lines came during the 1940s with the release of the Seamaster. The Seamaster quickly rose to prominence in the market and became a staple of the industry, primarily within divers' circles. 1962 saw another famous Omega watch debut, the Speedmaster, which is famous for being the timepiece that Wally Schirra wore during the Mercury Sigma 7 Mission. This makes Omega the first watch brand to reach outer space.
This wasn't the only time an Omega watch managed to crack the Earth's atmosphere though. Back during the historic moon landing in 1969, it was another Omega Speedmaster that astronaut Buzz Aldrin wore during the momentous occasion. The Speedmaster watch was also integral during the Apollo 13 rescue mission.
Relatively recently, Omega once again landed a lucrative deal in what may be the main reason for its current popularity. That is, of course when it became the official watch worn by the super suave fictional spy, James Bond in the 007 film franchise. In terms of popularity, Omega is undoubtedly one of the few that has broken out into the mainstream. If you are looking for a real stunner of a timepiece, you can't go wrong with what Omega has to offer.
Tag Heuer and Omega Watch Comparisons
Dive Watches:
Tag Heuer Aquaracer 

The first Tag Heuer Aquaracer debuted back in 2003, and it quickly found itself a place within the highly competitive market of dive watches. It is also stylish enough to be considered as a dress watch, making this a 'twofer' timepiece that is perfect for both gala parties or when going scuba diving. It also features a 42mm stainless-steel case which makes it suitable for both men and women.
With Tag Heuer's standing within the sports community, the Aquaracer became a staple timepiece in a lot of water-based sporting events. There are several variations of the Aquaracer available each with varying dial colors. However, one consistent feature is with the lacquered hands and index markers; all of which have a luminous coating courtesy of the Super Luminova technology. This bright finish helps considerably improve visibility in low-light environments, e.g. underwater.
The Aquaracer uses Swiss-automatic movement with an analog dial display. It also has a date display located at the 3 o'clock position. Most Tag Heuer watches feature rudimentary watch functionalities, but what it lacks in watch tech, it makes up for in overall quality of the build and impeccable watch movement precision. The Aquaracer's dial is also well-protected within a sapphire crystal window – a mandatory material for any outdoor wristwatch. The Aquaracer also delivers a respectable 300-meter making it suitable for most water activities.
Omega Seamaster Planet Ocean 

The Omega Seamaster is a beast in terms of its aquatic timepiece capabilities. This particular model is an enhanced version of the standard 300-meter model as this iteration delivers up to 600-meters of water resistance. Yes, you heard that right. The Omega Seamaster Planet Ocean is designed to cover almost every water activity you can think of. From swimming to deep-sea diving expeditions, this Omega dive watch is built especially for the ocean.
The Omega Seamaster Planet Ocean watch also features a relatively compact 43.5mm stainless-steel case making it suitable for both men and women. Its build is also quite impressive, the slightly more extensive design of the Planet Ocean model gives it some additional functionalities such as a GMT movement, unidirectional rotating bezel, and a date display. This dive watch also utilizes a calibre 8900 co-axial automatic movement and analog display. It also features two crowns and chronograph functionalities that further elevate its overall uses to new heights.
If you like what the Sea Master series has to offer, you owe it to yourself to check out what the Planet Ocean 600M can deliver. It took everything amazing about the Sea Master and turned the dial up to eleven.
Automatic Watches:
Tag Heuer Carrera Calibre 5 Automatic

The Tag Heuer Carrera timepiece always has this distinct charm to it with a sleek and professional-looking design. This is even more prevalent when placed alongside other Tag Heuer watches which commonly takes a sporty approach to their plan. Instead, the Tag Heuer Carrera Calibre 5 takes a more minimalist modern take with its sleek and attractive polished stainless-steel case and understated dial design.
Since Tag Heuer is a Swiss-based watch, you can expect it to deliver an impeccable level of precision in regards to its timekeeping capability. While the Carrera Cal 5 does incorporate a slender and compact design, the dial takes a broader approach which gives it better overall legibility. The combination of polished blue dial and silver hands and index hour markers further emphasizes its luxury appeal.
While the highly refined charm of the Carrera does make it feel as if the watch itself is of the fragile sort, the truth is that it has one of the most robust builds in Tag Heuer's catalogue. Other notable features include a power reserve of up to 38-hours and water resistance for up to 100-meters. It incorporates the Tag Heuer Calibre 5 movement with analog display, as stated by its moniker. There is also a day and date display built into the dial as well.
Omega De Ville Prestige 

When it comes to luxurious and incredibly stylish watch designs, you can never go wrong with what Omega has to offer. The traditional style of the Omega De Ville Prestige exudes an air of sophistication, making it an ideal accessory for formal gatherings. The brushed silver stainless-steel case utilizes genuine black leather to give it some leverage with a slightly more casual appeal.
The timepiece has an exceptionally sleek design with its 39.5mm case that applies a matte finish to the blue dial, which complements the chic white dial and Roman numeral index hour markers. There is also a date display neatly tucked beside the 3 o'clock marker. You will notice six diamonds that are embedded in between each hour markers, as well. A nice touch of finesse and luxury to an already stunning-looking timepiece.
As for performance in timekeeping, the De Ville Prestige incorporates the Omega calibre 2500 with co-axial movement with its analog dial display. The beautiful blue dial is also perfectly safe and sound within the durable sapphire crystal glass window. The glass is made from scratch-resistant material and also uses an anti-glare finish.
Overall, the Omega De Ville Prestige is an excellent addition to any watch collector's inventory with its next-level class and luxury; as expected from 007's official timepiece of choice.
Conclusion: Tag Heuer vs Omega – Which is Better?
Tag Heuer and Omega both compete in the high-end Swiss luxury watch market. While Omega is the higher-end brand both in terms of reputation and price point, Tag Heuer being the more affordable mid-range watch brand.
However, the two can't be more different from each other in terms of aesthetics. Tag Heuer takes a sportier route when it comes to their watch designs. A given considering that they initially gained popularity within the sports industry. On the flip side, Omega watches are known for their stunning design. Again, not surprising seeing as Omega is the official watch of the world's suavest fictional superspy: agent 007, James Bond.
In summary, choosing between Tag Heuer and Omega won't boil down to features and functionality. In those two aspects, both Swiss watch brands are on par with each other. Instead, it all falls on their unique styles. Do you prefer something that exudes energy and adventure? Tag Heuer is a great luxury sports watch. If you prefer something eye-catching, stunning, and oozes with class – go with Omega.   Price is also an obvious factor since the difference between the average price of these watch brands is quite noticeable. For example, the Omega watches mentioned above sell in the $2,500-$7,500 range vs the Tag models that sell roughly in the $1,500 to $2,500 range.