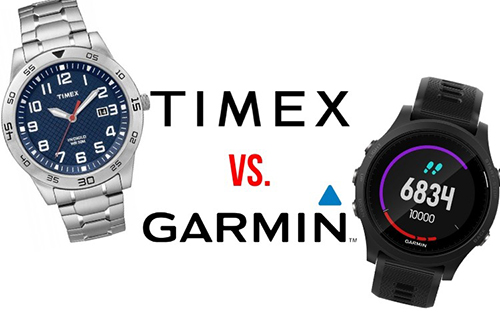 Timex and Garmin are two watch brands that occupy a particular niche in the market, and that is with its robust and reliable sports watches. Both brands are also known for manufacturing highly affordable watches making the company a great brand for those who are looking for quality everyday watches that won't make a dent on their budget. An essential factor to note about Garmin is that they are a tech company that produces various types of gadgets, not just in the watch market.
This watch brand comparison will be one based on watch technology and features, to say the least. Since both watch brands are considered to be entry-level, we cannot base our decision on their prestige or watch movement. Instead, this will be all about watch tech and functionality. Which brand provides better quality features and functionality? Let's find out.
Timex Brand Overview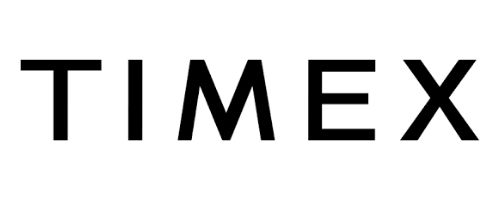 Founded back in 1854, Timex comes with a rich and colorful history behind it. The company's humble beginnings started in Waterbury, Connecticut, and even then, Timex focused on manufacturing affordable watches to the masses. Most Timex watches come with an incredibly flexible price range making sure it covers a broader customer base. While Timex watches are known to be cheap, the quality put into each watch model is not. This is the primary reason why Timex has become as popular as it is today; it is a highly accessible watch brand that comes with an excellent reputation and quality not commonly seen in its price bracket.
Timex began manufacturing affordable pocket watches during the early years, and it wasn't until 1914 when Timex entered the wristwatch market. This shift was inevitable as the wristwatch was quickly gaining and will soon overtake the pocket watch in the market. One respectable aspect of Timex is how the company easily adapts to the changing times without losing its brand's heart and soul in the process.
Of course, to have such longevity in the business, a brand also needs to deliver timeless signature products that will stand the test of time. For Timex, one of their most popular watch series came in the form of the V-conic timepieces. Now that they have a calling card, Timex headed on to innovate the industry. Timex was the first watch company to manufacture sports watches, namely the iconic Timex Ironman series. This watch line is known for its durable build and numerous features that made it quite popular with athletes and in marathons in particular.
Nowadays, Timex is still one of the go-to watch brands for those looking for highly reliable and affordable watches, specifically sports watches. Timex has also adapted digital technology as well as watch designs that improve overall shock resistance and water resistance.
Garmin Brand Overview



As we have noted earlier, Garmin is a tech company that develops and manufactures various types of gadgets ranging from GPS to wristwear. The company began its operations in 1989 in Lenexa, Kansas. Founded by Gary Burrell and Min H. Kao, Garmin was initially known as ProNav as in "Professional Navigator" as their first products were GPS units. A couple of years later, ProNav changed their name to Garmin which is a portmanteau of the two founders' names, Gary Burrell and Min H. Kao.
Garmin managed to climb the ranks thanks in part to their partnership with the U.S. military. By the year 2000, Garmin is one of the leading developers of GPS devices in the world, with over three million units sold and around 50 different GPS models in their catalog. Garmin is also currently developing sleep apnea treatment apparatuses since 2018.
As for their wristwear products, Garmin primarily develops activity trackers and sports watches. This makes Garmin watches ideal for athletes as well as for working out. Their watches utilize GPS and sensors as standard features. Their more recent watch models also incorporate pulse-oximetry and Bluetooth technology.
Popular Garmin wristwear includes the Vivofit, Vivosmart, Forerunner, and the Fenix series. The Vivofit is primarily an activity tracker. The Vivosmart and Fenix are considered to be excellent entries into the sports smartwatch category with their rugged build and sport-centric functionalities. Back in 2018, Garmin improved upon its smartwatch technology by introducing Bluetooth, music playback, and NFC payment into its flagship wristwear products. Garmin is also currently partnered up with Spotify which is now available by default with their newer smartwatch models.
Timex and Garmin Watch Comparisons
Outdoor Watches:
Timex Expedition Acadia Review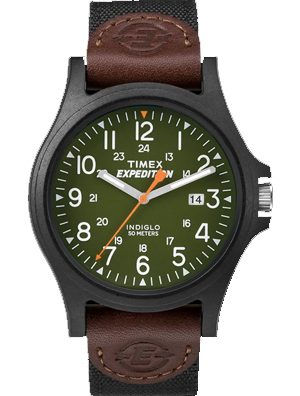 The Timex Expedition Acadia might be a highly affordable watch model, but it does come with an incredibly sturdy build that is designed to tackle the great outdoors. The Timex Expedition Acadia comes in at 40mm and incorporates a black resin case which gives it an exceptional balance between durability and weight. The dial is also encased in a robust and scratch-resistant acrylic crystal glass making even more suitable to handle the outdoors.
There are two variations of the Acadia series, one with a blue dial and the other with a green one. Both versions use durable fabric with leather stitching which makes it more comfortable to wear and added character. The watch takes on a military-style aesthetic as along with the Arabic hour markers; there is a smaller 24-hour time format displayed within the inner dial. There is also a date window display located at the 3 o'clock position.
As with most of Timex's outdoor timepieces, the watch comes with the company's proprietary Indiglo light-up technology which gives the clock optimum visibility even in the dark. The construction of the case is also designed to withstand extreme natural conditions and comes with a decent 100-meter water resistance rating.
Garmin Instinct Review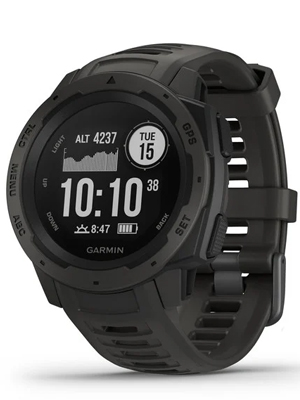 Garmin is mostly known for its fitness trackers and sports watches, but they showed they could also make an extremely durable outdoor watch as well with the Garmin Instinct. This particular watch from Garmin incorporates their signature features such as GPS, 3-axis compass, and a barometric altimeter. However, Garmin implemented a top-notch construction design when it came to its case. The Garmin Instinct is designed for the rough and tumble nature of the outdoors.
The watch itself meets the requirements of military-grade equipment with its U.S. military standard 810G certification. This means that the watch is shock, water, and thermal resistance. This timepiece utilizes several satellite systems to provide precise location and tracking capabilities, making this timepiece a helpful accessory for outdoor enthusiasts. Additional features include an activity tracker and smartphone connectivity. It also takes full advantage of the Garmin fitness online app to help wearers through their workout routines.
Triathlon Watches:
Timex Ironman Classic 30 Review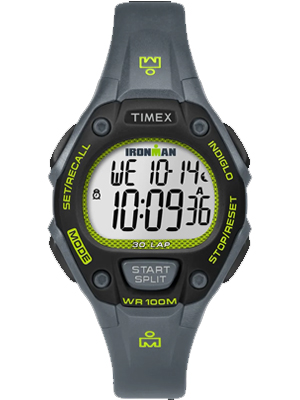 A classic never goes out of style, as proven by the enduring Timex Ironman watch series. One of the most prominent watch brands in marathon events is undoubtedly Timex. Their Timex Ironman watch series is designed specifically for these events and are of great assistance to athletes participating in this great test of physical endurance. As such, the Ironman watch itself is built to withstand the abuse its wearers will need to conquer during the marathon.
What's more, the Timex Ironman Classic is exceptionally affordable and comes with an entry-level price tag. Operating the watch and its many features are pretty straightforward and easy to grasp. Some of its key features include the 30-lap memory, which helps you record a good chunk of your performance for later review.
The Timex Ironman Classic features the bare bones when it comes to activity tracking functionality. The low-price tag also means that it won't be equipped with modern activity tracking technology. That said, if all you need is a reliable sports watch to help you track your performance during training, the Timex Ironman Classic is a noteworthy option for those who don't want to splurge on this particular type of wristwear.
Garmin Forerunner 735XT Review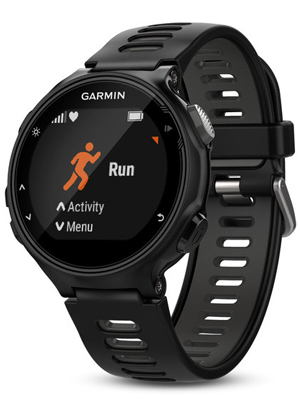 Garmin watches are typically quite expensive, and as you can see here – the Garmin Forerunner 735XT is considerably pricier than Timex's entry in this category. Those extra digits on its price tag also equate to more modern features included in its design. This is undoubtedly one of the best runner/triathlon watches that you can buy as it delivers every essential element, and then some.
The Garmin Forerunner 735XT is as feature-rich as they come, especially the tri-bundle package that includes a chest strap as well as an HRM-Swim accessory. If you are going all-in with the Garmin Forerunner 735XT and get the tri-bundle version, the HRM-Swim accessory is an excellent addition. It is irreplaceable for swimmers, however, if you don't need the HRM-Swim, no need to fret as the standalone wristwear is already filled to the brim with helpful features.
The Garmin Forerunner 735XT comes with features designed to track activity and physical performances regarding running, swimming, and cycling. The watch can be used to track overall performance progress and distance covered per training session. This is even further enhanced thanks to the Vector app which you can install to the Forerunner 735XT.
Conclusion: Timex and Garmin – Which is Better?
If you are looking for a watch brand that provides a broad selection of watch types at a highly affordable price, Timex is a great entry-level brand to check out. However, if you are primarily looking for wristwear that you can use for training and other sports activities, Garmin provides an exceptional list of watches that comes packed with features to help you along the way. Garmin is a go-to brand for activity tracking and smartwatches. While somewhat expensive, you will get your money's worth with Garmin's advanced and feature-rich watches.