John Wick is one of the best action flicks to come out recently. The film series helped inject some adrenaline into the genre with its slick gunplay, firefights, and hand-to-hand choreography. It also didn't shy away from brutal kills, and having Keanu Reeves (who everyone pretty much loves) as the lead doesn't hurt either.
In this article, we will look at all the excellent timepieces worn in the John Wick movies. What type of watch does a man like John Wick wear? How about the other shadowy characters in the film? Do they have a stylish timepiece to go along with their equally slick attire?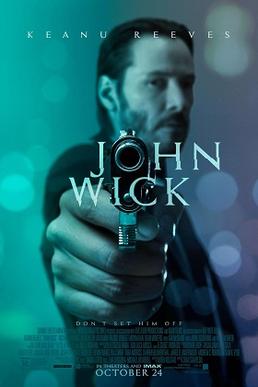 We'll find that out later, but first, let us look at some interesting facts about the brutal action film franchise.
Interesting Facts About the John Wick Movies
John Wick's Kill Count
For John Wick, offing someone is as natural as breathing. So, it comes as no surprise that he has managed to rack up quite a body count throughout his three-film outings. In the first film, Wick has a kill count of 77. He went full bore in the second with 128 kills and dialed it a bit back with 94 in the third.
That's a total of 299 kills on-screen, and with a fourth installment on the horizon, you can bet that number will continue ticking upwards.
Daisy the Beagle's Fate
Daisy, the dog, gifted to John by his dying wife, wasn't supposed to die if the head executives were to get their way. While we all would've all preferred the dog to survive, her death was integral to pushing the plot. And so, we all had to go through that soul-crushing scene along with Wick.
Old Man Wick
In the original script, John Wick was supposed to be a 60-year-old man. However, the producers opted not to go this route in the literal sense. Instead, they looked for someone who isn't precisely as old but can portray the character as having a veteran and seasoned appearance. Enter, Keanu Reeves and the rest is history.
The Director and Reeves Go Way Back
The director of the John Wick films, Chad Stahelski, has a long history with Keanu Reeves. Back in the day, Stahelski was a stuntman in Hollywood, and he was the stunt double for Reeves in The Matrix films.
Accurate Shooting Stance
In the film, you will see that Wick switches between different stances depending on the situation. He goes into the standard Weaver, and Isosceles shooting stance for long-range combat and the Center Axis Relock for close-quarters combat scenarios.
John Wick's Hobby
While we didn't get to see much of what Wick does in his daily life until it came crashing down in the first film, Reeves did say they shot several scenes that highlight Wick's past times.
Reeves notes that John Wick likes to restore old leather-bound books. They shot the scenes, but these, unfortunately, were left on the cutting room floor.
That does feel like something a man like John Wick would do to relax, though. Restoring leather-bound books reflects on the character's dark history and how he is trying to turn a new leaf.
Watches Worn in John Wick
John Wick (Keanu Reeves)
Carl F. Bucherer Manero AutoDate Watch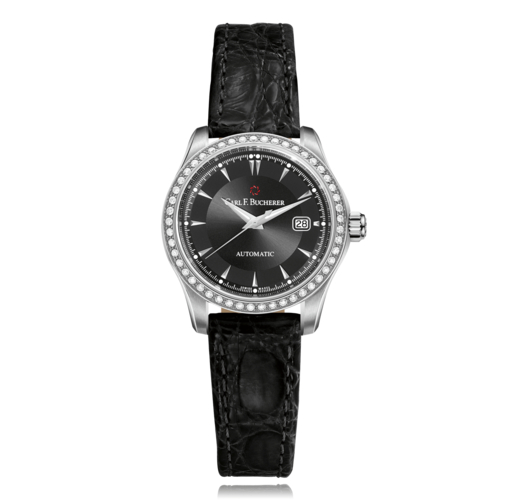 The watch brand Carl F. Bucherer has an exclusive deal with the John Wick film franchise, so expect to see their timepieces a lot. John Wick wears the stylish Manero AutoDate, which perfectly fits the rugged yet classy style of the "Baba Yaga" himself.
It is tricky to see the type of watch John Wick wears as he usually wears it inside his wrist. That said, the Manero AutoDate is confirmed to be the watch that Wick wears in all three films.
The Carl F. Bucherer Manero AutoDate has a refined aesthetic, but it is also well-made and tough. It features a sleek 38mm stainless-steel case and a Louisiana alligator leather band.
The case comes with a sapphire crystal dial window which has excellent scratch resistance. As for the proverbial heart of the Manero AutoDate, it utilizes a Swiss automatic CFB caliber 1965 with a 25-jewel movement.
Other notable features include a date window, a 42-hour power reserve, and a 30-meter water resistance rating.
Winston (Ian McShane), the manager of The Continental Hotel in New York, also wears a similar Manero AutoDate watch, albeit his features a black dial.
Santino D'Antonio (Riccardo Scamarcio)
Carl F. Bucherer Patravi ChronoDate Watch

Santino D'Antonio is the Italian mob boss and the main antagonist of the second film. Santino is an ambitious individual who would betray anyone to get what he wants. He also has a sophisticated style, so the Patravi ChronoDate is a perfect fit for his personality.
The Patravi ChronoDate features a 40mm stainless steel case with a sapphire crystal window. Within the intricate and classy aesthetic lies an automatic chronometer caliber 2892 movement.
Over on the dial are three sub-dials and a significant date display near the 12 o'clock position. Another notable element about this luxury chronograph timepiece is its decent 50-meter water resistance rating.
All in all, the Patravi ChronoDate exudes an air of elegance and sophistication along with impeccable precision. This Bucherer model is a genuinely great watch that brings finesse in both style and substance.
Search for this model on eBay here.
Sofia Al-Azwar (Halle Berry)
Carl F. Bucherer Manero Peripheral Automatic Watch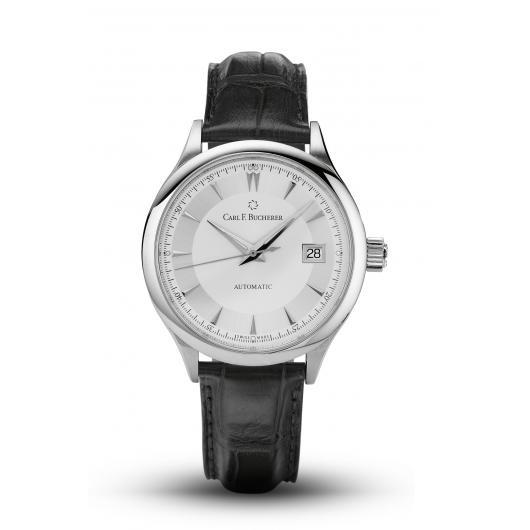 Sofia is the manager of The Continental Hotel in Casablanca. She was also a former assassin and a close friend of John Wick. She helped Wick in the third film when he was ex-communicated.
In John Wick Chapter 3, Sofia Al-Azwar wears a Bucherer Manero Peripheral timepiece. This model is a more elegant Bucherer watch and complements the beautiful but deadly Sofia.
The Carl F. Bucherer Manero Peripheral that Sofia wears is much more elaborate than the one pictured above, as it features 60 diamonds embedded on the bezel. This timepiece comes in at 40mm and incorporates an in-house Swiss automatic CFB caliber A2060 movement with an analog dial display.
The date window features a mother-of-pearl inlay, and you will find a second sub-dial as well. Other notable aspects about the Manero Peripheral include its use of scratch-resistant sapphire crystal for both the dial window and back case.
The watch movement also provides a 55-hour power reserve, while the case construction allows it to provide up to 30-meters of water resistance.
The Carl F. Bucherer Manero Peripheral perfectly complements the character of Sofia. This timepiece is reliable, precise, tough, but also elegant and graceful. These are precisely the qualities that the character exudes, whether doing her managerial duties or unleashing hell with her two highly-trained Belgian Malinois.
Hollywood fans should check out these other movies where we've spotted Bucherer watches including Patravi ScubaTec worn in the movie "The Meg" and another Carl F Bucherer Patravi watch was featured in Fast & Furious.