Mr. Robot follows the story of Elliot Alderson (Rami Malek), a cybersecurity engineer and hacker with a rather complex personality. This American thriller series has also been nominated and won several awards that include a Golden Globe, Peabody Award, and a Primetime Emmy, to name a few.
The story revolves around Elliot Alderson, recruited by a hacktivist group known as the "fsociety". The group aims to take down the largest global conglomerate, which would then erase all debt records.
Mr. Robot also delves into the fragmented psyche of Elliot, who suffers from anxiety and depression. This character element adds a layer of complexity to the plot as Elliot tends to show signs of an unreliable narrator.
If you are into nail-biting thrillers with a wholly human element at its core, we highly recommend Mr. Robot. Fortunately, this series also has a collection of fantastic timepieces throughout its four-season run.
The show also stars Christian Slater as the titular Mr. Robot, but the less we tell you about his character, the better. This series is ripe with psychological twists and turns, and we recommend avoiding all spoilers if you are interested in watching this fantastic series.


Interesting Lesser-Known Facts About Mr. Robot
Before we head onto the timepieces, let us first go through some interesting trivia about this series.
The Iconic Black Hoodie
Elliot's signature black hoodie attire was input by Malek. He also refused to change the jacket as he felt that the character of Elliot is not someone who you would see clothes shopping. So, the black hoodie that you see Elliot wearing in the first episode is the same one he wears throughout the series.
Emmy Rossum's Input for the Elliot Alderson Role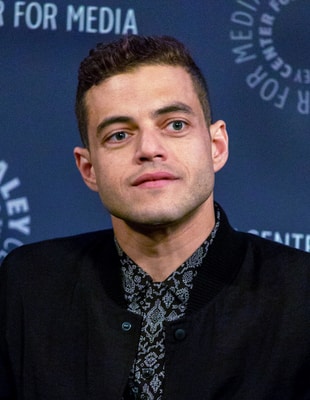 Actress Emmy Rossum, who is Sam Esmail's (creator of Mr. Robot) wife, suggested to his husband that Malek would be a perfect fit for the role of Elliot after watching him in The Pacific. While hundreds of actors did audition for the part, it was Malek who eventually landed it.
We want to think Rossum's suggestion helped give some spotlight on Malek during the audition.
The Voices in Elliot's Head
To properly convey reaction during scenes with voice-overs, Malek requested an earpiece wherein the production assistant, Sarah Block, would read the lines. In one particular set in season one, Malek insisted that Block scream at him through the earpiece so that he could react naturally and portray the proper intensity needed.
However, this led to Malek's ear bleeding after the shooting. Fortunately, there weren't any severe injuries to Malek, and he was fit to work the next day again.
Hacking in Film Done Right
Let's admit it, hacking in TV and movies has had a bad rap since the 90s. It was either insultingly simplified or outlandishly portrayed. For a series that focuses on this particular activity, Sam Esmail wanted to show hacking as realistically as possible.
The show went the extra mile here as all of the hacking implemented into the plot was tested in the real world first to see if it is possible. Talk about next-level dedication.
Watches Worn in Mr. Robot
While the main character of Elliot Alderson (Rami Malek) does not wear a watch himself, which fits into his mental disorder, we do get some nifty watches from other characters in the series.
Tyrell Wellick (Martin Wallstrom)
Audemars Piguet Royal Oak

Tyrell Wellick, who is a major foil to Elliot in the series, is as equally complex as our troubled protagonist. His character is intelligent and prideful to the point of being seen as vanity.
Wellick is a highly driven character whose goals tend to supersede anything he deems not in his priorities. Because of his incredibly competitive nature, Wellick needs to display his standing in his attire. Thus, we see him wearing the Audemars Piguet Royal Oak, a highly luxurious timepiece.
The Audemars Piguet Royal Oak features a 41mm stainless steel case with a black tapisserie style dial. The case is attached to a robust stainless-steel bracelet with an AP folding clasp for optimum security. Also, this timepiece utilizes a sapphire crystal window with an anti-glare finish. The closest model to the one we spotted on the show would be this 14700ST, spotted on eBay.
Over on the dial, you will find silver-tone luminous hour indices and hands. There is also a date display over at the 3 o'clock position. Pretty standard stuff, all things considered. This timepiece does feature the signature octagonal bezel design of the Royal Oak collection.
The premium-grade appeal is not just on the exterior of the Royal Oak, though, as it also incorporates a top-notch mechanism within. The Audemars Piguet Royal Oak uses a COSC-certified Swiss-made caliber 3120 automatic self-winding movements.
Additional features include a 60-hour power reserve and a decent 50-meter water resistance rating.
Scott Knowles (Brian Stokes Mitchell)
Patek Philippe Tourbillion Sky Moon
Nothing says you are at the top of the hierarchy than a timepiece that costs a couple of million bucks. Worn by Scott Knowles, the Chief Technology Officer of E Corp, this timepiece symbolizes luxury and power.
The Patek Philippe Sky Moon features an intricate and exquisite aesthetic that is simply a work of art. From the detailed engravings on its 44mm white gold case to the dial's cathedral-style design, this is more than just a timepiece; it is a social statement.
The black enamel dial features gold-tone Roman numerals along with an 18k dial plate. As we said, this is the epitome of a luxury watch.
Of course, it is not just in the aesthetics where the Patek Philippe shines. It also features an outstanding high-quality watch movement. The Sky Moon utilizes a mechanical caliber R TO 27 QR SID LU CL movement.
As for other features, this exquisite timepiece comes with a perpetual calendar, moon phase, sky chart, day/month/leap year apertures, and a 38-hour power reserve.
Whiterose (BD Wong)
Casio Data Bank Digital Quartz Watch F91W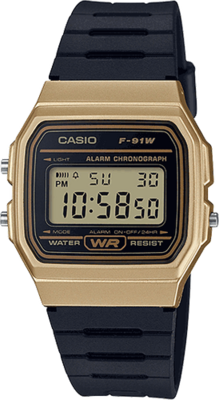 Whiterose is the enigmatic leader of the Chinese hacker group, Dark Army. The less you know about this character, the better. As for the character's watch of choice, we see that Whiterose prefers to wear a Casio Data Bank Digital Watch (F91W).
The Casio F91W is a pretty affordable timepiece. There is also a character-specific reason as to why Whiterose chooses to wear this specific timepiece. The watch itself is as multi-functional as you would expect from a Casio digital timepiece.
With its 38mm resin case, bezel, and band – the F91W manages to provide a balanced level of durability with a lightweight and cost-effective build. This watch uses digital quartz movement and comes with features such as a day/date display, 1/100th stopwatch, countdown timer, split time, and a 12/24-hour format.
Overall, a very retro and techy timepiece and a perfect watch that adds to the character in the context of the story.