My name is Matthew, my friends call me Matt, I'm the main guy behind Watch Ranker.  
While we now have other watch collectors and hobbyists contributing their expert advice and content on this site, I started the site originally as a way to answer common questions that every day consumers and beginner watch aficionados often have: like why some watches don't need batteries or why quartz is known for accuracy and is used in timepieces. 
From there, the site has grown quite a bit to include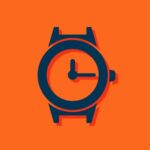 brand overviews (from fashion watches like Fossil to luxury brands like Omega) as well as detailed watch reviews and buyers guides.  
A lot of questions we got early on were regarding best watches for specific hobbies, professions or within a specified budget so you'll find that many of our articles are on pretty narrow topics to focus in on the best watches for the readers' particular needs.
From watches for pilots to police officers, we try to narrow down the things worth considering to help you find the watch for you. 
While I'm now in my 50s, my love of watches started over 30 years ago when I inherited my grandfather's watch, which is still in my collection and one of my most prized possessions. I do wear it on special occasions, I usually keep it safely stored with my collection of watches.
My grandfather served during WWII in Italy and wore his 1940 Panerai Radiomir until his passing in the 80s when he left it to me.
That old watch sparked my passion for watches and eventually led me to work at retail watch shops while I got through college and eventually, years later, the creation of this site as a way to put my hobby and knowledge to use for other people that also had similar interests.
We hope you enjoy the site and find the information helpful.
If there are any questions you have please let us know in the comments or contact us: info (at) watchranker (dot) com
You can reach us here:
Watch Ranker
Address: 12 Midland Ave, Unit 2386
BASALT, CO, 81621-6095.
Phone: 720-379-2901