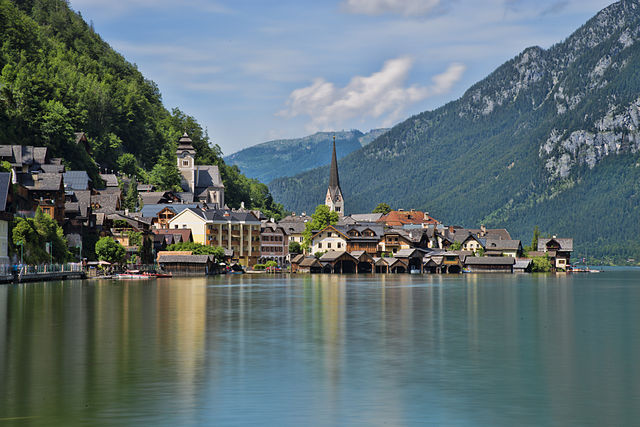 At the heart of Europe is a small, land-locked democratic republic comprised of nine federal states. Austria is the home country of some of the most famous composers and songwriters – Ludwig van Beethoven, Wolfgang Amadeus Mozart, and Franz Schubert.
Austria has also produced famous scholars such as Erwin Schrodinger and Sigmund Freud. But perhaps, its most significant contribution to the world is none other than sausages – Vienna sausages!
In addition to musical and intellectual geniuses, Austria could also produce some brilliant horologers. There may be very few established watch brands, but they can compete with other mainstream brands. So, here are the top Austrian watch brands.
Top Austrian Watch Brands – Watches Made & Designed in Austria
Jacques Lemans


This Austrian watch brand is officially named Jacques Lemans GmbH headquartered in Sankt Veit an der Glan, Carinthia.
Jacques Lemans was established back in the mid-70s by Alfred Reidl, who remains its CEO up to the present. Although it has already grown to produce around 1 million timepieces in a year, it remains to be a family-owned brand.
More so, the brand stands committed to in-house designing, manufacturing, marketing, and sales. As such, Jacques Lemans can confidently boast of the high-quality design and build of their watches made available at affordable prices.
The brand has now reached a global market through its trading partners worldwide. Its timepieces are already being sold in more than 120 countries but still maintain brand stores in Austria.
To add to the brand's popularity, well-known personalities from various industries serve as brand ambassadors, including the American actor and director Kevin Costner, a pianist from Georgia Khatia Buniatishvili, and an Austrian snowboard Olympic champion Anna Gasser.
Jacques Lemans also served as the Official Timekeeper in the EuroLeague Basketball Final Four since 2010 and the STIHL Timbersports world championships. The brand is also the Official Timekeeping Partner in the Dolomitenmann extreme sports race since 2010 and a sponsor of the Austrian Football Association from 2009 to 2018.
Interesting enough? You might want to visit Jacques Lemans online shop here.
Pierre Petit


Originally a French watch brand, Pierre Petit became an Austrian brand when Alfred Reidl acquired it in 2011. Since the brand joined the Jacques Lemans Group, it has become a substantial asset to the watch group.
However, the partnership between the two brands goes quite a long way back, and Pierre Petit has been manufacturing timepieces for Jacques Lemans since the 80s. The acquisition is more of a formality for the Pierre Petit to join the Jacques Lemans Group.
Pierre Petit then transferred its headquarters in Austria and produced watches at mid-range prices but outstanding quality and classic design. Laval, Le Mans, Paris, Colmar, and Nizza are featured collections.
To see these Pierre Petit collections, visit this page.
Habring²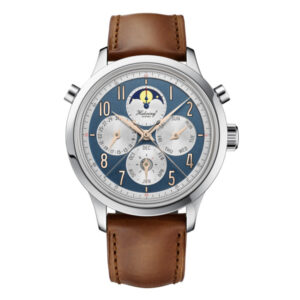 This relatively young brand was established and named after the husband-and-wife tandem Richard and Maria Kristina Habring.
Habring² started only in 2004. However, Richard's experience goes further back as he was formerly the technical developer of IWC and Lange & Söhne. He was then known for creating for various complications for the said companies. He also custom-built some Tourbillon watches for some private collectors.
Moving forward, Richard, in partnership with his wife, was able to finally showcase his watchmaking skills under his own brand name. The company is currently located in Völkermarkt in Carinthia, surrounded by lakes and mountains. Therein, Habring² timepieces were produced individually by hand using only materials of the highest quality.
Within 10 years after the brand was established, it could launch its in-house calibre – the A11. This creation has brought more fame for the small humble brand as it was awarded first place at The Grand Prix d'horlogerie de Geneve for three consecutive years.
The brand has now been able to build several collections such as the Felix, Erwin, DoppelFelix, ChronoFelix, and PerpetualDoppel, to name a few. However, it limits its productions to only around 200 pieces in a year to maintain the premium quality of each watch.
Visit this page to see different collections of Habring².
Carl Suchy & Söhne
Carl Suchy first opened his shop of clocks and watches at the age of 26. Prior to this, he traveled to Germany and Switzerland to study the arts of watchmaking. Then, he went back to his home city.
It was 1822 then and his shop in Prague was well-received to the point that even the Royal and Imperial Court was among his customers.
Later on, the company was renamed Carl Suchy and Söhne as Carl's sons entered the family business in 1849. Carl Suchy and Söhne's watches were then produced in its Austrian factory and La Chaux-de-Fonds in Switzerland.
The brand further grew that it was able to open a shop in Vienna in 1863. It took pride in its title, Purveyor to the Royal Courts. There was a high demand for the company's watches, especially among Austria's visitors and intellectual elites. Carl Suchy & Söhne was considered the leading Austrian watch brand until it disappeared along with the downfall of the Austro-Hungarian Empire around 1914.
Yet, thanks to Robert Punkenhofer's driving interest for art and design, the brand Carl Suchy and Söhne was re-established in 2016. The brand produced new automatic watches that showcase a balanced combination of Viennese modernism and elegance and Swiss precision.
Visit this page to see Carl Suchy & Söhne's collections to better understand this.
LAKS
LAKS is a family-owned business named after the initials of its founder, Lucas Alexander Karl Scheybal. The company started back in 1986 and is currently based in Austria.
From the start, LAKS has been dedicated to producing timepieces incorporated with advanced and innovative technology and updated with the modern trend.
One particular timepiece that stood out across the globe is the Watch2Pay. It is the first-ever wristwatch designed with NFC technology and has been certified by Mastercard for contactless payments.
More so, LAKS further showcases its trendy modern designs through pendants, bracelets, spare parts, and rings. Check out its online shop to see LAKS products.
Normalzeit
Last on this list is one established by Fredi Brodmann, born in Vienna back in 1956. He started as a watch designer, and he drew a series of cartoons for his first watch collection named "WatchMe" in 1985 for Piranha Marketing.
Later on, he left his career as a cartoonist and fully dived into watchmaking and the fashion industry. Brodmann's most notable work so far is the wristwatch inspired by the Vienna City Cube Clock that he made together with Lichterloh Gallery.
At present, however, Normalzeit features two collections: the NZ Limited Edition and the NZ Red 36 Open Edition. You may shop for its watches on this link, and you can sometimes find them on eBay.
Alpha Saphir

Alpha Saphir doesn't offer much information about its company. nor does it seem to have its own website. Alpha Saphir was launched by Jacques Lemans back in 1999.
Despite the absence of its own website, you may still shop for Alpha Saphir timepieces online on Amazon as well as on eBay.
Closing Words
Didn't find the style or design that would match your personality or outfit? You might want to check out brands from its neighboring countries – Switzerland and Germany, two true giants in the watch industry.