Here in Watchranker, we've already covered watches inspired by some of the biggest pop culture and comic books, and sci-fi brands like Marvel, Star Wars, and Mickey Mouse. In this article, we'll cover watches inspired by DC, another comic book publisher that has created iconic characters, first in comic books, then in movies and TV shows.
DC Comics (Detective Comics), a publishing unit of DC Entertainment and owned by Warner Bros., is one of the oldest comic book companies in the United States. Founded by writer and entrepreneur Malcolm Wheeler-Nicholson, the company started as National Allied Comics in 1934.
The Fictional DC universe introduced Superman in 1938, followed by Batman a year later. Many now-iconic characters followed, including Wonder Woman, Cat Woman, Aquaman, Joker, and The Flash.
DC Comics Watches
Below, we'll feature brands and online stores that currently make watches inspired by these characters, and provide links on where to get them. We'll also take a closer look at each brand and provide you with a brief background of each company.
Undone DC Watches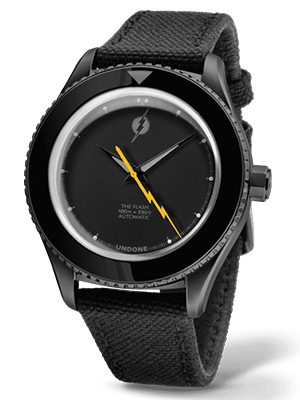 Undone is a Hong Kong-based company that creates high-quality, customized watches. What's special about the company is their promise of creating 100% individually-made timepieces—their watches have flexible customization options that customers can explore, leaving you with a watch that you had participated in creating.
Aside from watches that the brand's designers created, there are also pieces inspired by iconic characters. These collaborations include characters like Bugs Bunny, Peanuts, and Moomin. There are also three DC character-themed watches available: Batman, Superman, The Flash, The Joker, and Harley Quinn.
One of the bestsellers in Undone's collaborations is the Batman watch. Undon'es Batman: Caped Crusader watch is a tribute to the character's 80th anniversary. This 40mm watch is the brand's first titanium watches, sandblasted with luminous features. The caseback has a commemorative Batman 80th Anniversary badge. Learn more about the design and specifications here.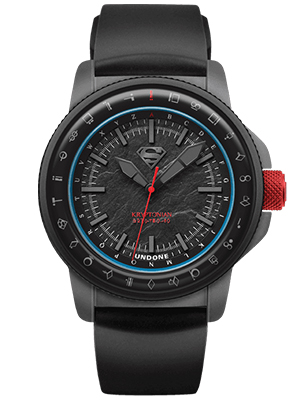 There is also the sleek watch designed after The Flash. The Undone Flash: Into the Void watch has a minimalist design, having a predominantly black color scheme, highlighted by a yellow seconds hand in the form of The Speedster's bolt. Also a 40mm model, this watch is made with stainless steel.
Then there's the Superman watch. The Kryptonian Decryptor, a time-limited release. This one's relatively more expensive than the other models as it's a collector's piece with special features, which include a bezel that allows the wearer to compose and decode secret messages in Kryptonian.
You can see the rest of the DC-inspired designs by Undone here.
Invicta DC Watches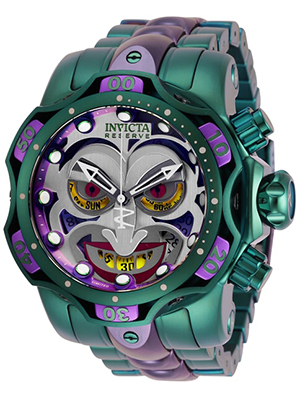 American brand Invicta has a wide range of superhero-inspired watches in its Superhero Collection, which includes Disney, Marvel, and DC Comics. The DC line has more than a dozen watches to choose from, featuring characters such as Superman, Batman, The Joker, Wonder Woman, Aquaman, and The Flash.
The Limited Edition Invicta Joker watch is a 52.5mm timepiece with three main colors: green, purple, and black. This quartz watch has a stainless steel and aluminum case, stainless steel band, and a unidirectional bezel. There's also another version of this, with a black and green theme with a bi-directional bezel.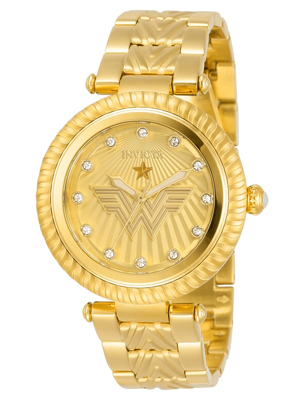 There's also the 40mm women's watch with a Wonder Woman design, with a gold stainless steel case and band, as well as a fold-over push-button buckle and crystal stone markers.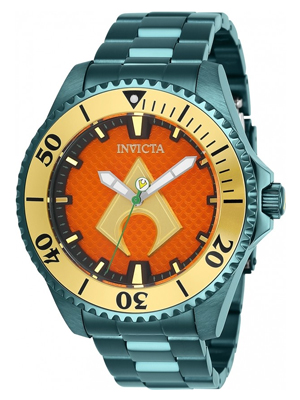 There's also the Invicta Aquaman watch, an automatic model with a green stainless steel case and bracelet, and a gold stainless steel bezel. This one's a bit smaller at 47mm and has luminescent hands and markers. See the rest of the specs here.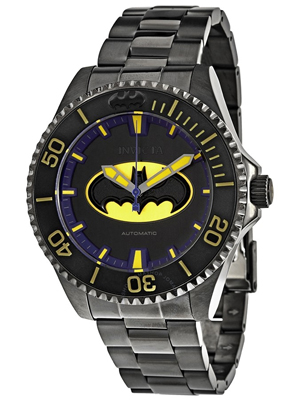 Invicta is known for its large quartz watches with strong features like the watches we covered above. If you'd like something more toned-down, you can also check out this Batman watch which has a relatively smaller case at 47mm, and a black stainless steel case and bracelet—unlike the previous models, this one has an automatic movement.
You can purchase Invicta's watches on its official website. You can also find other models on Jomashop. Invicta DC watches can also be found on Amazon.
Learn more about Invicta in our Watch Review here.
Superhero Merchandise Watches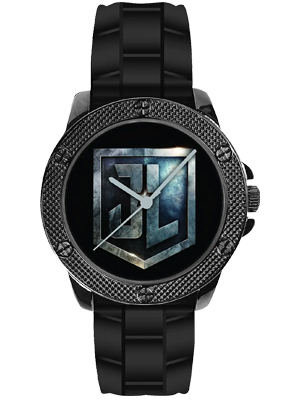 You can also check out online shops that specialize in superhero merchandise, including watches. There's Eaglemoss, a British company that produces comics, pop culture, and sci-fi collectibles for brands like Star Trek, Marvel, Lord of the Rings, and Game of Thrones (see the complete list here).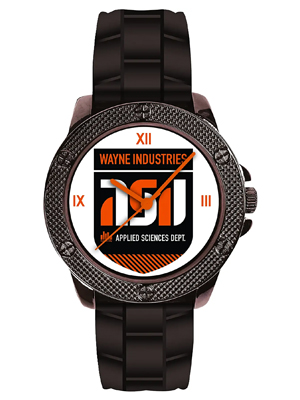 The DC Comics collection by Eaglemoss includes watches with quartz movements Aside from the famous characters (Batman, Superman, Joker), the brand also has watches not focused directly on one character such as a Justice League watch or this Wayne Industries watch. It also has one watch inspired by Rorschach of the Watchmen comics. All of these watches are priced at €24.99, or about $28, and come in a special collector's tin case.
There's also the site Superherowatches.com, which is specifically focused on superhero-themed merchandise (mostly watches). This brand boasts of a "deep understanding of each character, their history, evolution, canon or mythology, and rebirth." Learn more about their story here.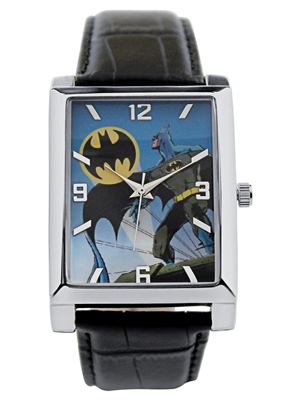 The site has a wide range of watches by brands like Marvel, Star Wars, Star Trek, Disney, Harry Potter, Zelda, and so on. Its DC collection has a price range of around $30 to $250, for men, women, and kids. One of the highlights of the collection includes The limited-edition Ultimate Batman watch set, which celebrates Batman's 75th year. Currently priced at $199.95 on the website, the set includes 8 watches that depict the Caped Crusader from different eras in the comics.
Department Stores DC Watches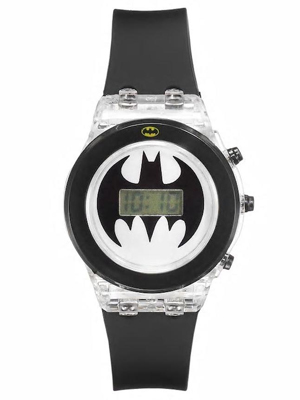 Websites of big department stores also have a number of DC-themed watches on its wide marketplace. The Sears website, for instance, has watches inspired by Batman, Superman, Wonder Woman, and Suicide Squad. The quartz watches go for as low as $9.99, such as this light-up watch for kids, to $47.99, such as this Dark Knight leather watch.
You can also check out selling e-commerce websites like Mercari, which has hundreds of pre-owned DC watches on display. You can check out their catalog of DC-inspired watches here.
There's also eBay, where you can find not only pre-owned models but some rare and vintage ones as well.