Quartz movement shook the world of watches in the '70s. Despite any preconceptions about the quality of a quartz watch, various brands have proven that a well-designed and conceptualized quartz watch is worth every penny. Quartz watches have reliable performance, durable life, and refreshing designs, making them appealing to those who cannot afford a mechanical watch. In this article, we focus on one component of a quartz watch. Do quartz watches have jewels in them?
You may have seen with many mechanical and automatic watches – brands often focus on the number of jewels as a means to attract customers. Watch jewels, used as part of the movement, provide for smooth and accurate functioning of the watch for years without servicing. Metal components can cause friction between them when they continuously brush against each other.
By placing jewels between these metal components, watch innovators discovered the way to address this challenge. This boosts its durability and ensures accuracy. On the flip side, without these jewels, the metal-on-metal friction can create a build-up, causing a few seconds to a few minutes delay over time.
While we know that mechanical and automatic watches use jewels, this article takes a look closer at jewel bearings in quartz watches. Before we jump into the details – yes, some quartz watches use jewels for the same purpose – to reduce friction and increase longevity.
Do All Quartz Watches Have Jewels?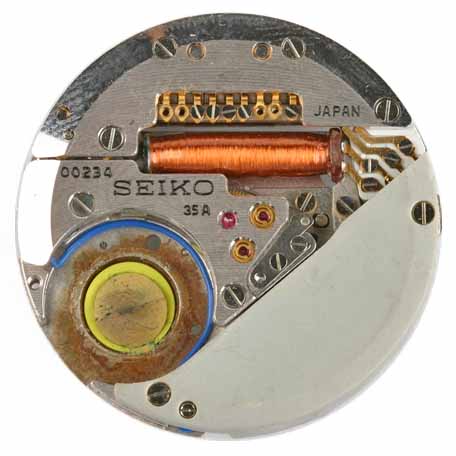 Not all quartz watches come equipped with jewels. Some high-quality quartz watches use jewels to maximize the durability and accuracy of the watch. Unlike mechanical or automatic watches, quartz comes equipped with much lesser moving parts. As a result, there are fewer chances of wear and tear.
Most quartz watches use a motor system, meaning metal-on-metal friction doesn't happen as frequently as traditional watches. We have seen many quartz watches go down in history for their surprising longevity, despite working off steel or even plastic bearings.
Yet, brands with a passion for innovation use jewels as bearing for some component. This translates to higher quality quartz watches, however, at extra cost from those quartz watches without jewels. Now, you may be wondering if spending extra bucks on a jeweled quartz watch is worth the money? The answer to this depends on the kind of use you are looking to get out of the watch.
Such jeweled quartz watches, often sold by high-end manufacturers with promising features and multiple functions, attract the attention of watch lovers and watch collectors. Often combined with multiple complications, the brands broaden their daily use beyond just timekeeping. Watches with day-date complications, chronographs, etc., use jewels for longer reliability. But, if you are looking for a cheap daily wear watch that solely just tells time, paying the extra cost may not be a good investment.
Are the Jewels in a Quartz Watch Worth Anything?
Watch brands currently use synthetic jewels as bearings in watches. Previously, when the use of jewels in watches originally came about, brands used natural gems like diamond, ruby, and sapphire. Naturally, this not only increased the cost of the watch, making it the least accessible by many; sourcing and processing these gems into watch components added layers of complexities in watch manufacturing as well.
In the '00s, innovation led to the creation of synthetic gems as a substitute for natural gems. Developed in a controlled environment, these synthetic jewels have the same chemical composition and properties as natural jewels. Yet, the cost of production and processing into the watch movements was far more cheap and effective.
Not to mention, natural gems are rare to get hands-on, making this a more desirable and cost-effective process for watch brands around the world. Currently, all modern watches, be it mechanical, automatic or quartz, use synthetic gems. Popularly, synthetic ruby takes the place of the most preferred synthetic gem, given its unique properties.
These gems in themselves do not have any value like the gems in jewelry. They are available for a fraction of the cost of the watch. The synthetic gems do not increase the cost of the watch like the natural gems did. However, they do increase the longevity of the watches, making them a favorable option across the industry.
Are More Jewels in a Watch Better?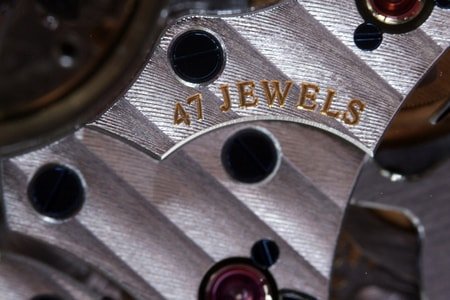 More jewels do not mean the quartz watch is better than the ones without. For instance, Citizen Eco-Drive watches do not come with any jewels, yet, the brand stands at the forefront of the quartz industry for high quality and durability. Quartz watches paved the way for ingenuity. As a result, a quartz watch without jewels, well built by a brand with long-standing knowledge of quartz movements can function as effectively as a watch with jewels.
Given that there are fewer components in a quartz watch, brands use jewel bearings at the gear to reduce any possible friction and wear and tear. Typically, quartz watches use 5-10 jewels. While these jewel bearings reduce the wear within the watch movement, more jewels do not increase the efficiency of the watch. The quality of the watch largely also depends on the brand, the craftsmanship, and the quality of the products used; and not just the number of jewels.
In this regard, adding more jewels becomes a cosmetic factor, further adding cost to the watch. You may come across brands that market their watch with many jewels. Be sure to check the movement and the features to understand if the brand is overselling the product or if it's true to its name.
How Many Jewels Are in a Jewelled Quartz Movement
A mechanical watch with a simple movement hosts about 17 jewels, complimenting all the components that require bearings. An automatic watch with more moving parts and a watch with a high number of complications require more jewels between these extra components. For this, watches use up to 30 jewels.
On the other hand, quartz watches run on gears, meaning not as many metal components come in contact as a mechanical or automatic watch. For this reason, quartz watches use between 5-10 jewel bearings. The gears rotate with the help of bearings, and by using synthetic gems instead of plastic or steel, quartz watches gain more years with only having to replace the battery once every few years. Watches with complications tend to require more jewel bearing as well. You will notice some quartz watches with 10+ jewels, especially when they come designed with other complications.
Are There High-End Quartz Watches?
Many manufactures now produce high-end quartz watches with different functions and complications. Some noteworthy mentions are Grand Seiko Heritage Collection, Marathon Diver's MSAR, and Sinn Diving watch UX S (EZM 2B).
The Grand Seiko Heritage watch uses high-performance quartz movement in this classic and elegant design. The movement, Caliber 9F62, uses 9 jewels for enhanced precision and durability. This Japan-based brand features many high-end watches on its website and is often considered a luxury alternative to Rolex and Omega.
The Marathon Diver's watch hosts high torque quartz with 3 jewels movement. Tailor-made for diving and rescue operations underwater, this Marathon stands as a worthy contender for a high-performance quartz watch. Designed in Canada and produced in Switzerland, Marathon watches bring out the best of both places.
Sinn UX S (EZM 2B) is another such watch hosting high-end quartz with 7 jewels. German engineering with a powerful movement, combined with the unique innovation of Sinn watches –  makes this watch sought after by watch aficionados.
From these watches, you may notice that high-performance watches need not imply more jewels. Brands, use jewels to increase durability and bring together their ingenuity to amplify the performance of the watch.
What is a Super Quartz Watch Movement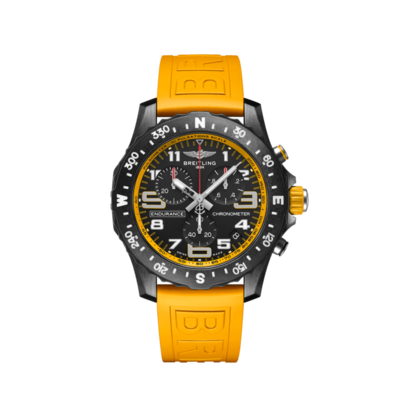 Although the quartz movement uprooted the horological industry, the reputation for quartz watches lagged far behind those of mechanical and automatic watches. Despite these claims, the quartz crisis told the world that with technology and innovation, anything was possible. In this vein, Breitling sought to get a 100% COSC certification standing for accuracy, precision, and reliability. Within two years of getting the certification, Breitling launched the SuperQuartz technology.
The SuperQuartz technology is far advanced than a normal quartz watch. Each Breitling SuperQuartz comes equipped with a tiny thermometer within the movement to correct any time variations due to temperature change. In this process, the watch maintains high precision. The maximum variation this watch can go up to only is 15 seconds per year.
This Breitling SuperQuartz uses 27 jewels, and claims over 10 times more accuracy than regular quartz watches. Some of Breitling's best watches – such as the Superocean, Seawolf Chronograph, and Seawolf Night Mission feature the SuperQuartz movement.