Fitbit is currently one of the leaders in terms of fitness tracking equipment and smartwatches. Several of their products, such as the Fitbit Versa Series, are highly considered the best in their respective price ranges. However, Fitbit didn't always start out this way.
At many points in the company's early years, Fitbit almost failed to deliver. But through persistence, they managed to get through and are now set to challenge brands such as Garmin and Apple.
In this article, we will be going through Fitbit's history, reputation, and smartwatch lineup. And ultimately, we will help you decide on whether or not Fitbit's products are worth your hard-earned cash. Keep on scrolling to find out more.
Brand History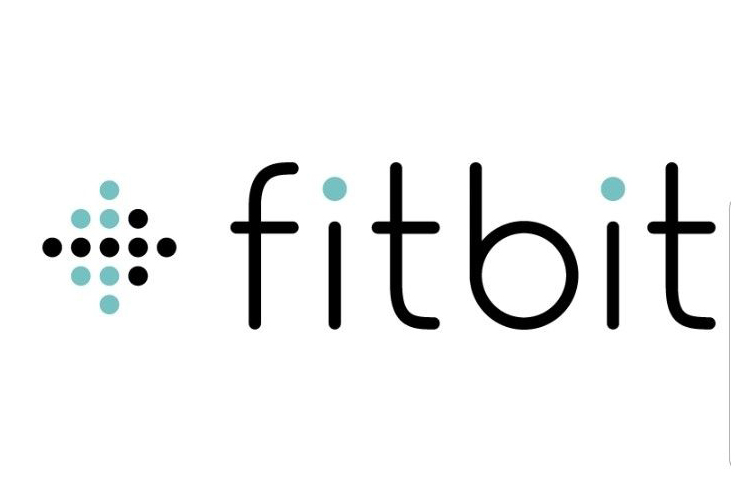 Fitbit is an American fitness and health brand founded by James Park and Eric Freidman. It was founded in 2007 in San Francisco, California, USA. The company was founded based on the premise of utilizing various sensors on small wearable devices to create an advanced health and fitness tracker.
They were able to initially raise $400,000 from investors and got to a promising start. However, the early days of the company were not a smooth ride. While they did get lots of pre-orders, they had issues with delivering the product to their customers.
Additionally, their products' early design was faulty, which was mostly due to their inexperience with manufacturing. The most notable issue was the faulty antennas on their devices.
Park and Freidman thought that Fitbit was over. However, they managed to pull through after finding out that they could fix the issue by simply inserting foam on the circuit board.
After the initial launch of their first wave of products, Fitbit knew that they had to reach a wider audience. They collaborated with Best Buy and Brad Field, a venture capitalist, to get their products on more store shelves. From there on, Fitbit continuously reached bigger audiences and eventually became a major player in the fitness tracking market.
The Fitbit brand also had a partnership with Google to establish better health tracking digital wearable devices. Fitbit has been producing smartwatches since 2013 and has been one of the innovators of the health tracking features of smartwatches. In 2018, Fitbit collaborated with Adidas and released the Adidas branded Fitbit Ionic.
But in 2020, Fitbit took everyone off guard. They were bought by Google in hopes of unifying their strengths to challenge the Apple Watch. With the financial support of Google and the fitness and health expertise of Fitbit, the future of Fitbit as a leader in fitness tracking equipment looks very bright.
Smartwatch Collection
Fitbit's smartwatches offer similar features to high-end alternatives such as the Apple Watch and the various Wear OS watches. But one edge that they have over their competitors is their background in health and fitness. Their watches offer more emphasis on fitness and health tracking features without sacrificing the basic elements of the watch.
Their current lineup consists of the Fitbit Sense and the Fitbit Versa 2, and Versa 3. We will also be going through older but still viable models such as the Fitbit Ionic.
Fitbit Sense
The Fitbit Sense is Fitbit's latest and most advanced smartwatch offering. It takes several cues from their best-selling Versa series but makes major improvements to better compete with well-known watches such as the Apple Watch.
Compared to the Versa Series, the Sense offers an even more premium look. It has a stainless steel frame and aluminum body. The screen is protected with Corning Gorilla Glass 3, which makes the watch very safe to use for more extreme activities. Fitbit also offers several color options for the Sense to fit your style.
But what makes the Fitbit Sense an upgrade to the Versa series is the number of health tracking options available. It features an EDA scan for stress management. This is done by measuring the sweat on your skin. Additionally, the whole process is kept simple and can be done by just placing your palm on top of the smartwatch.
The Fitbit Sense is also the first Fitbit also to include an onboard ECG application, which can be read within 30 seconds after generating a single-lead ECG. The Fitbit Sense also supports temperature tracking, which is performed at night.
Also, just like the Versa 3, the Fitbit Sense has a built-in GPS. This means that you can now go for runs without the need for your smartphone. It can accurately track the route you take, pace, distance traveled, and the time it took you to complete your route.
Responding to messages is also faster and more convenient using the speech-to-text feature making it a good smartwatch for texting.
Additionally, the Sense supports both Alexa and Google Assistant, making it compatible with a wide range of equipment. Having both assistants also means that Android users who are more used to using the Google Assistant won't feel out of place.
And lastly, all of this is made possible thanks to Fitbit Sense's faster processor. You can expect a smooth and lag-free user experience. Overall, if you are looking at the best smartwatch that Fitbit has to offer, the Fitbit Sense should be on top of your list.
The Fitbit Versa Series
The Fitbit Versa collection is the most popular among Fitbit's offerings. These smartwatches take the fitness and health tracker features of their fitness bands and take them to the next level by combining them with general smartwatch features found on products such as the Apple Watch.
This smartwatch's key features include its stylish square-faced design, great build quality, and well-implemented software. There are currently two Fitbit models in the Versa Series, the Versa 2 and the Versa 3. Fitbit also incorporates Fitbit Pay in all of their current generation models,
Fitbit Versa 3
The Fitbit Versa 3 is the upgrade to Fitbit's popular Versa 2. It carries everything that made the Versa 2 a very compelling choice in its price range. But now, the Fitbit Versa 3 has a built-in GPS. This means that you can now get accurate results without needing to carry your smartphone during runs.
Like its predecessor, the Fitbit Versa 3 has a 1.58 inch AMOLED display with a screen resolution of 336 x 336 pixels. It also has an always-on display, blood oxygen, temperature tracking during sleep, and a battery that lasts up to six days.
Aside from its fancy looks, the Versa 3 is an extremely capable tool for fitness-tracking. It can measure steps, distance, calories burned, and heart rate. The Versa 3 covers the basics well and has the same fitness features as the more expensive Sense.
It also has 20 different activities under sports mode, including indoor and outdoor swimming. It is also well optimized to detect movements that can trigger the watch to automatically start sessions.
Additionally, the Versa 3 now features the Google Assistant. Previous iterations only included Amazon's Alexa. This makes the Versa 3 a more versatile device since you can potentially connect it to more devices. This also means that Android users can now answer calls directly from the watch.
With the number of features and the battery life of the Versa 3, it is one of the most compelling options in its price range. If you are looking for a feature-packed square watch with great build quality, software, and battery life, make sure to check out the Versa 3.
Fitbit Versa 2
The Fitbit Versa 2 is the embodiment of a modern fitness smartwatch. It has an appealing design, a gorgeous OLED display, 5-day battery life, and an onboard virtual assistant (Alexa).
This watch has a rectangular design similar to higher-end models such as the Apple Watch. It also offers a great-looking screen and an overall cleaner design. Its band is made of flexible, durable materials that provide a comfortable experience.
This watch has a 1.4 inch AMOLED screen that gives a clear, bright, and vibrant display. It also uses Corning Gorilla Glass for maximum protection from accidental bumps and drops.
However, this watch is not only aesthetically pleasing. It also has superb sleep and health tracking features. The Fitbit Versa 2 comes with sensors such as a 3-axis accelerometer, optical heart rate monitor, altimeter, ambient light sensor, vibration motor, relative SpO2 sensor, and it has a built-in microphone.
In terms of its battery life, the watch can last up to three days. This is quite the feat given its features. You will be able to use the watch with different activities for a longer time than similarly priced options.
Overall, if you are looking for an aesthetically pleasing watch with advanced health and activity tracking features, then the Fitbit Versa 2 is a great choice.
Fitbit Ionic
One of Fitbit's older offerings that still remain a popular choice is the Fitbit Ionic. The Ionic is Fitbit's entry into the fitness smartwatch market. Its fitness focus is evident with its real-time guidance feature, which is effective for setting workout goals.
In terms of aesthetics, the Ionic is going for a futuristic look inspired by space exploration vehicles; it has a square display with sharp edges. It may look out of place and may not fit everyone's tastes, considering the minimalist options available in the market.
One design element that Fitbit has done with the ionic is the use of both plastic and metal in its casing. This allows more accuracy in its sensors and antennas while maintaining its solid build quality. The Ionic's strap is made of a flexible and durable elastomer material.
The Ionic has the following dimensions: 38.59mm Width x 12.2mm thick. It weighs 30 grams. The design and build quality of the watch doesn't affect any discomfort in wearing this watch.
The Ionic's LCD screen isn't bad given its age. It is still capable of displaying a clear and sharp image.
Like other expensive smartwatches, the Ionic smart notifications can receive emails, texts, calls, weather forecasts, calendar reminders, and more. On the fitness side, it can track activities like distance, steps, and sleep. Some of the available activities in multi-sport mode include cycling, running, and swimming; a heart rate monitor is also available.
The Fitbit Ionic has a battery life of up to 4 days on regular use and up to10 hours on GPS mode. Overall, if you are looking for a low-cost smartwatch that still has the features of today's modern watches, the Fitbit Ionic is still worth a look.
Brand Reputation
Fitbit didn't start out as a big company. They had a rocky and almost failed several times with delivering their products. But with smart business decisions and a focus on innovation, Fitbit rose to the top.
Today, Fitbit is considered the fifth largest wearable company in shipments as of 2019, with a 14.8% growth over the year. They are only behind Xiaomi and Apple, according to an IDC report released on March 10, 2020.
Fitbit estimates that over 100 million units and 28 million users have been sold. Fitbit is ranked in sixth place among its major rivals, while Apple is first, and Garmin International is second.
Fitbit also has a good reputation for its after-sales service. They see to it that every Fitbit customer will never regret buying their products. After the deal with Google, some existing users had concerns about their data privacy which Google, the company assured users and potential customers that their data would be safe and the acquisition was about "devices not data". As with any brands, you can't please everyone and there will be haters – because of that, we have tried to offer comparable alternatives to Fitbit here for the benefit of our readers.
Is Fitbit a Good Smartwatch Brand?
There are two things that are great about Fitbit's smartwatches; the health and fitness tracking features and the price. Unlike other smartwatches, the health and fitness tracking features are fairly advanced. The latest Fitbit Sense, for example, is highly considered to replicate a lot of things that can only traditionally be achieved by having an appointment with a doctor.
However, their fitness-focused approach does not mean that the other smartwatch features are compromised. Everything from the design to the software experience is well optimized. Fitbit's watches rarely have bugs that break the overall user experience.
Lastly, Fitbit's prices are fairly reasonable. You don't need to spend a fortune to get a hold of their watches. And while there are plenty of higher-end options, there are very few watches that can give you as much value as Fitbit's offerings.
The newest Sense, Versa, Charge and Inspire models are all resistant to 50M, making them some of the top waterproof fitness trackers on the market – matching the Apple Watch and other premium brands.
Where To Buy Fitbit Watches?
Fitbit smartwatches are available on their Official Website and online retailers such as Amazon
You can also find new and used Fitbit wearables on eBay.
Where are Fitbit Watches Made?
Fitbit watches are designed in San Francisco, California, while manufacturing is done in China.
Fitbit Watch Warranty
Fitbit watches have a one-year warranty.