Amazfit is currently one of the biggest players in the smartwatch industry. They boast a diverse collection of smartwatches that are targeted towards different kinds of audiences, niches, and price points. They are also currently the second-largest wearable manufacturer.
But of course, simply having a lot of products doesn't automatically make a company a great one. There are brands such as Apple Watch and Samsung smartwatches that only have two or three models released every year but are still very successful.
So in this article, we will be diving into Amazfit's history, product collection, and ultimately help you assess whether or not Amazfit's wearables are a good fit for you.
*Please note, Amazfit rebranded their entire product line to "Zepp" in mid-2020 so you may see watches advertised with the new or old branding while some shops list the products with a hybrid naming such as Amazfit (Huami) Zepp.
Amazfit Brand History


Amazfit is a US-based company that is owned by Huami. It was founded in 2016 and are the exclusive partner and smartwatch provider for Xiaomi. They serve as the extension of Huami and deals with the more expensive and more complex smartwatches.
The Huami branding was originally used for Xiaomi's basic wearables, specifically the Mi Band Series. The success of Huami's wearables in Asia enabled them to expand globally. Huami then established Amazfit to compete with higher-end brands such as Fitbit. And in just a short period of time, Amazfit has managed to become the second-largest wearable manufacturer.
Aside from smartwatches, Amazfit has ventured into other wearables as well, such as wearables for the ears. These are the Amazfit Powerbuds and Amazfit Zenbuds. The Zenbuds include various health monitoring features similar to the ones found on their smartwatches. Amazfit is continuously going in this direction and is creating more fitness-oriented products outside of smartwatches.
Amazfit Smartwatch Collections
As mentioned earlier, Amazfit has a lot of models in their collection. We will be tackling the popular models that are currently available in the market.
Flagship
Amazfit VERGE
The Amazfit Verge is one of Amazfit's most popular watches. It is a watch that aims to compete both in the smartwatch and smart fitness tracking market. It has most of the standard smartwatch features that you would expect in this price range, as well as a variety of workout and fitness tracking modes.
Amazfit's previous smartwatches, such as the older versions of the Stratos, was known to have issues when it came to heart rate monitoring. The Verge aims to solve this by utilizing a new heart rate sensor that is more accurate in tracking the heart rate, especially during more intense activities.
In terms of the build quality of the Amazfit Verge, it is cleaner looking and lighter than the likes of the Stratos. However, it doesn't feel as durable due to its plastic build. Amazfit has also opted for a single flat button to maintain the minimalist look.
The Amazfit Verge is powered by a 1.2GHz dual-core processor. It has 512 MB RAM and 4 GB of internal memory. It has a 390 mAh battery that can last up to 5 days in typical usage scenarios.
The Verge is also equipped with a 1.3 inch AMOLED screen with a resolution of 360×360 pixels. The screen is protected with Corning Gorilla 3 that has an anti-fingerprint coating. The Verge has a good selection of watch faces that all look sharp and vibrant with the AMOLED screen.
The Amazfit Verge has several sensors, such as an optical sensor, acceleration sensor, gyroscope sensor, geomagnetic sensor, air pressure sensor, and ambient light sensor. This watch also has a dedicated sports mode, which includes activities such as outdoor running, treadmill, elliptical training, etc.
The Amazfit Verge connects via Bluetooth 4.2 BLE+BR/EDR and can connect to Wi-Fi 2.4GHz 802.11b/g. It also has a GPS(GLONASS) tracker feature. It supports mobile phones with a version of Android 4.4 or iOS 9.0 or above.
Amazfit Nexo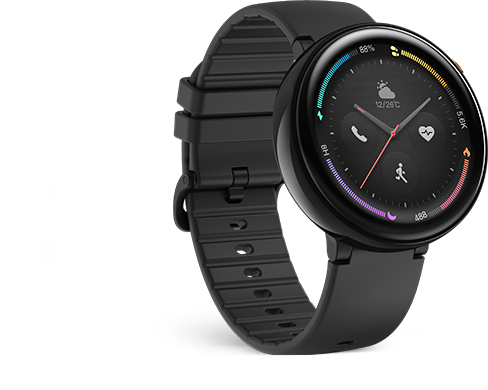 The Amazfit Nexo is one of Amazfit's flagship smartwatches. It is designed to be a full-featured smartwatch with an emphasis on fitness tracking. Additionally, It has an elegant design that is perfectly suitable for its price point. It also has a rugged build quality that helps make it a competent daily driver.
This watch has a built-in eSim module that lets you register a virtual SIM within the App without the need for a physical SIM card. You can then make phone calls independently through the carrier cellular network, even without having your smartphone near you.
The Amazfit Nexo can make and receive phone calls with ease, especially when you are on the run or exercising outdoors. You can leave your phone at home and won't miss a single call. This is a killer feature for anyone who wants to minimize their smartphone usage without compromising on the essential smartphone features.
In terms of the specifications of the watch, the Amazfit Nexo comes equipped with a 1.1 GHz Quad-core processor and 4GB internal storage. It supports cellular connectivity up to 4G LTE. This watch has a screen size of 1.39 inches, with a display resolution of 454×454 pixels and 326 PPI pixel density. This watch touch screen is reinforced by Corning Gorilla Glass 3.
In terms of fitness tracking, the Amazfit Nexo comes with various sensors such as Bio tracker PPG optical sensor, Acceleration sensor, Geomagnetic sensor, and Ambient light sensor. For multiple positioning, this watch uses GPS+GLONASS+GALILEO+WIFI.
If all features are on, the battery will last up to 28 hours. In typical use for around two days. Overall, the Nexo is a feature-packed smartwatch and is highly competitive, especially in the flagship price range.
Fashion
AMAZFIT GTS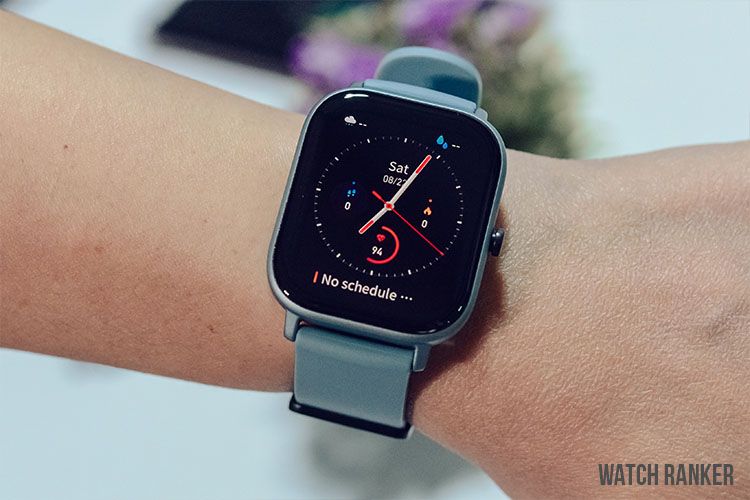 Read Amazon Reviews | Read Our Full Review
The Amazfit GTS is one of Amazfit's midrange smartwatches. It is the lower-priced version of the Amazfit GTR. Some of its selling features are its long-lasting battery life and its square display that present unique watch face designs.
It has most of the smartwatch features and health tracking options that you would expect in a smartwatch at this price point. In terms of health tracking and workout modes, it has a heart rate sensor, activity tracker, step tracker, sleep tracker, and various workout modes.
It has a good build quality for its price but doesn't feel quite as premium t when compared to other options in the market. But on the flip side, the GTS is lighter compared to most of its competitors. This helps make it more comfortable both in daily use and in workout sessions.
The Amazfit GTS is a light smartwatch weighing only 24.8g. It almost feels as if there is nothing strapped on my wrist. Some users may perceive this as a bad thing, but I find that it helps with the overall comfort, especially during workouts.
In terms of size, the GTS is a small smartwatch. Here are its dimensions: 43.25 x 36.25 x 9.4mm. Its smaller size helps reduce the overall weight of the watch.
The GTS also offers a 1.65 AMOLED display that is bright and vibrant. The text is sharp and is readable, regardless of the lighting conditions. There is also a good variety of watch faces available, GTS including two customizable watch faces.
When it comes to the software side of things, the GTS has a complete feature set but lacks the quality of the presentation of the OS. The user interface of the GTS is easy to navigate but is noticeably missing a lot of the common shortcuts such as notifications and settings.
The GTS does feature a single button that has a secondary function that can be reprogrammed to access whatever app you like quickly. The single button on the GTS keeps the design clean and minimal but lacks the practical application to help the user quickly navigate its somewhat clunky UI.
In terms of its battery life, the GTS can last up to two weeks. This is to be expected since it lacks a lot of functions that are found on higher-end smartwatches. But on the flip side, the GTS only has a 220mAh battery, so this is still quite impressive.
You can read our Amazfit GTS Review to learn more about the product.
Amazfit GTR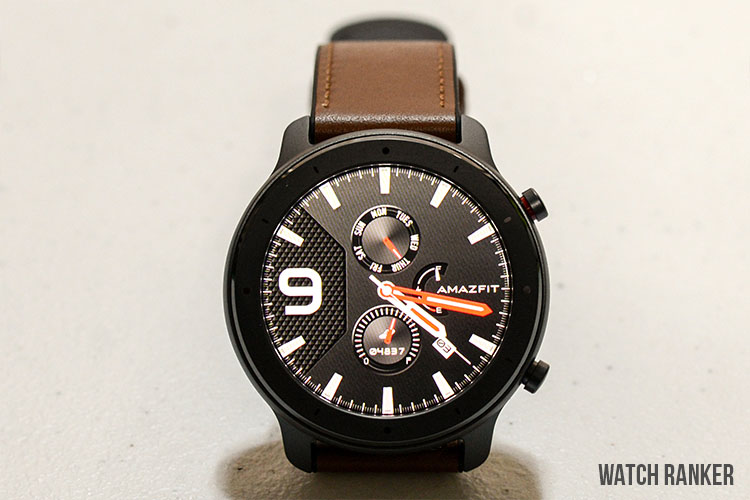 Read Amazon Reviews | Read Our Full Review
The Amazfit GTR is one of Amazfit's midrange smartwatches. It is the higher-end version of the Amazfit GTS. It sports a traditional rounded look with more premium materials compared to its GTS counterpart.
In terms of the software, it is utilizing the same one that is seen in the GTS. However, the menus have been slightly redesigned to fit the round display. The performance is also noticeably better and is overall smoother than the GTS.
Unlike the GTS, the Amazfit GTR has two variants. One is the larger 47 mm variant, while the other is the 42 mm variant. Here are the physical dimensions of the watch: 47.2 x 47.2 x 10.75 mm(47 mm version)/42.6 x 42.6 x 9.2 mm (42 mm version).
As for the display, the GTR is rocking a 1.39 inch (1.2 inch for the 42 mm version) AMOLED display that is sharp and vibrant. It also features several high-quality watch faces that further adds a layer of customization. However, it is worth noting that the GTR does not feature custom watch faces (aside from the ones where you can change the background image).
Both the GTR and GTS do not share the same software as their higher-end siblings. This means that the GTR cannot do more advanced features such as install apps, connect through Wi-FI, make and answer calls, or interact with notifications.
Overall, the GTR is not only a premium version of the GTS when it comes to looks. It is also a way better performer in terms of the software side.
You can read our Amazfit GTR Review to learn more about the product.
Sport
AMAZFIT T-REX
The Amazfit T-Rex is primarily aimed at fitness and sports enthusiasts. It has a minimalist feature set and only leaves the essential features which give it long-lasting battery life. The battery lasts up to 20 days on a single charge. It targets athletic people that are inclined to outdoor activities.
In terms of the design and build quality, the T-Rex shares a striking resemblance to G-Shock's offerings. It is mostly made of plastic, but the overall build is pretty good as there are no noticeable weak points n the watch.
In terms of its activity tracking features, it can track the following: Jogging, Cycling, Pool Swimming, Free Swimming, Indoor Treadmill, Indoor Cycling, Free Training, Mountain Climbing, Cross Country Running, Skiing, and Hiking.
The Amazfit T-REX certifies the durability and water-resistant aspects of the smartwatch. It comprises the fundamental elements of a smartwatch: a built-in GPS tracker, heart rate sensor, and 14 sport modes.
The T-Rex is, however, using the same proprietary software and hardware found in most of Amazfit's smartwatches priced under $200. This is largely the reason why it is missing some of the more advanced features. It may be a downside for those who plan to use the T-Rex as a daily driver. But despite its limitations, the T-Rex truly excels at what it is good at and has the battery life to keep it in the game as long as possible.
Amazfit Stratos 3/Stratos Series
The Amazfit Stratos 3 is the latest version of the Stratos. It shares a lot of similarities with its predecessors, such as its size and shape. However, the newer Stratos 3 has revamped the design to give the Stratos 3 a more luxurious feel. Higher quality materials were used to give the watch a more elegant look and a more durable build quality.
The body of the Stratos 3 is made of stainless steel, zirconia ceramic bezels, and a plastic bottom casing. The Stratos 3 comes with a silicone strap, but it is easily replaceable with Amazfit straps or third party straps.
The Amazfit Stratos added several features that have been highly requested by the community. These include a GPS tracker, a standalone music player, water-resistance, and an improved fitness/health tracker featuring advanced performance analytics. The only notable omission here is that it does not feature a microphone or a speaker for phone calls.
The downside of the Amazfit Stratos 3 is that it doesn't last as long as the Amazfit T-Rex due to the number of its features. A single charge can last up to 7 days on its standard mode, and 14 days on ultra mode. However, Stratos 3 includes a fast charger that can fully charge the watch in just two hours. Overall, if you are a fan of the Amazfit T-Rex but wish that it had more features, then the Stratos is the watch for you.
Entry-Level
AMAZFIT BIP Series (Bip S)
The Amazfit Bip S is one of Amazfit's entry-level smartwatches. Despite its low price point, it manages to pack a lot of features such as fitness tracking and GPS that helps make it a great value budget smartwatch. Just like the more expensive Amazfit GTS, it is a lightweight smartwatch with a square display.
The Bip S has a screen size of 1.28 inches and with a dimension of 42 x 35.3 x 11.4mm. The glass is protected with 3rd generation 2.5 Corning Gorilla Glass and anti-fingerprint coating. The display is using a TFT display with a capacitive touchscreen and has a resolution of 176×176 pixels with 194 PPI density. It isn't going to blow you out of the water in terms of the display quality like the higher-end OLED displays, but it is good enough for the job.
The strap is also replaceable with any standard strap, which is good, especially if you like using third-party straps. The Amazfit Bip S has two different shades of colors of polycarbonate material used to make this watch stand out.
In terms of its battery life, the Amazfit Bip S can last up to 40 days with regular use. But if you use most of its features, it will only last up to 15 days. And when using the GPS, the watch will only last up to 22 hours. That should be plenty enough to get you through the week.
Lastly, the Amazfit Bip S features a BioTracker TMPPG Optical Sensor, a 3-axis acceleration sensor, and a 3-axis geomagnetic sensor. This watch can track activities such as distance, steps, sleep, measure pace, and can provide activity reports and sleep reports. It can count calories and calorie burn. This watch has a stroke counter for swimming. The Amazfit Bip S is water-resistant rated 5ATM.
Additionally, the watch is dustproof, water-resistant, and sweat-resistant. These features help the watch last a lot longer since it protects it from accidental splashes of water.
Overall, the Amazfit Bip S offers a lot of features for its low asking price. If you have a tight budget or if you want to try the Amazfit experience, then the Amazfit Bip S is a good starting point.
Is Amazfit A Good Smartwatch Brand?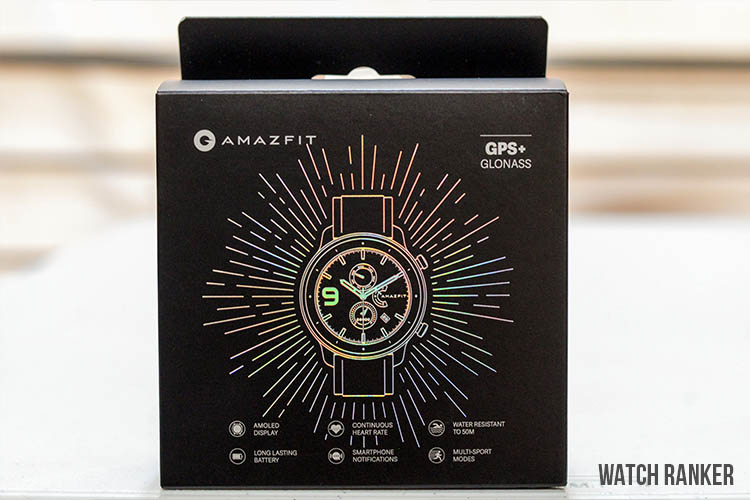 People see Amazfit as a clear part of Xiaomi. And a lot of Xiaomi's competitors who make smartwatches do not have a product lineup as extensive as Amazfit. This one immediately gives them an edge since the consumer has lots of different options depending on their preferences and needs. This approach, however, serves as a double-edged sword.
The biggest weakness of Amazfit is the consistency of the quality and software experience in their product. Competitors such as Samsung and Apple have a clear vision of the direction that their wearables will take every year. They have an established design aesthetic and a good amount of features to back it up. Amazfit's products, on the other hand, can be hit or miss. One of their releases can be a smash hit among consumers, but the following release may have critical flaws.
This is not to say that Amazfit's products are bad. They all have a premium build and a complete set of features that make them competitive at every price point. However, there is almost always a model from other brands that outperform Amazfit's smartwatches. This is very much noticeable with Amazfit's sub $200 models.
But the biggest downside that Amazfit smartwatches have is their software experience. Some of their more budget-friendly models, such as the GTR and GTS, are running proprietary software that is clunky and unoptimized for the end-user. The Amazfit smartphone app (which has been recently rebranded to the Zepp App) also needs a lot of improvements.
Overall, Amazfit is a good brand that makes quality affordable smartwatches. We've purchased and reviewed multiple Amazfit watches on our site. In general, we find they are well built considering their price range but overall the software is somewhat lacking. In 2021 the Amazfit GTS 2 was one of our picks for top smartwatches under $200.
We still highly recommend that you do your research first before buying any of their smartwatches to make sure they fit your needs.
Where To Buy Amazfit Smartwatches?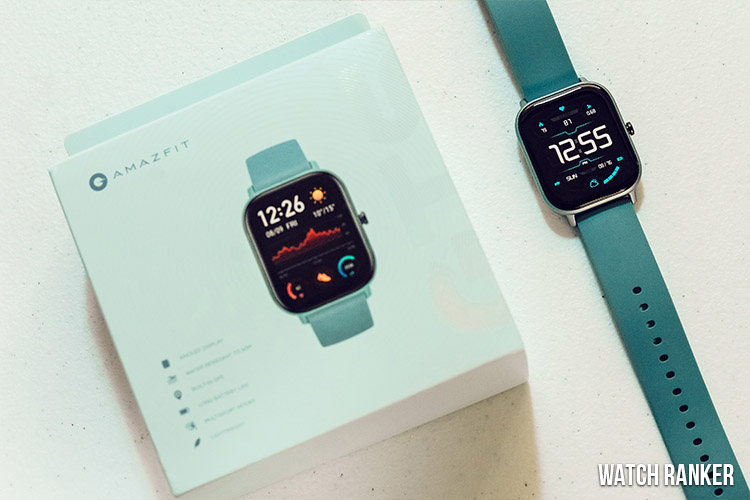 Amazfit smartwatches are available on their Official Website and in official retailers such as Amazon, Best Buy, B&H, and Walmart. You can also purchase them on eBay.
Where Are Amazfit Made?
Amazfit's smartwatches are manufactured in China.
Amazfit Watch Warranty
Amazfit offers a one-year limited warranty for all of its smartwatches. The warranty is void if labels are damaged or tampered with, as well as if there are any alterations made to the device.