Fitbit is one of the most recognized brands primarily for its health and fitness wearables. As some may have noticed, this American brand is still relatively young as it was only founded in October 2007. It was James Park and Eric Friedman who thought of integrating sensors and wireless technology with health and fitness through wearable products. With this in mind, they established the brand with the primary mission of helping their customers achieve their health and fitness goals.

Since its early beginnings with simple step trackers, Fitbit has since launched some of the bestselling health and fitness trackers that are also versatile, stylish, durable, and affordable. For these reasons, various Fitbit models, such as the Fitbit Versa, Alta HR, and Fitbit Ionic have all been mentioned on our site.
Quick Picks

Fitbit models were included in our lists of Best Digital Watches for Women, Best Watches for Teachers, and Best Watches for Swimming, and for Cycling & Mountain Biking and we still recommend them.
The brand was continuously gaining worldwide acceptance and popularity until recent news of the brand's acquisition by Google. When the business acquisition was announced, some Fitbit users aired their concern regarding Google's data privacy despite its assurance that the company will not sell the users' personal or health data. Some users and potential consumers are now looking for health and fitness trackers from other brands.
If you are a current Fitbit user or just looking for different fitness trackers that may be as good as Fitbit but are more affordable, then this post is especially for you.
We have simplified your search and research by offering our list of the best Fitbit alternatives that you can currently buy.
Best Fitbit Alternatives
Amazfit GTS2, Smartwatch Fitness Tracker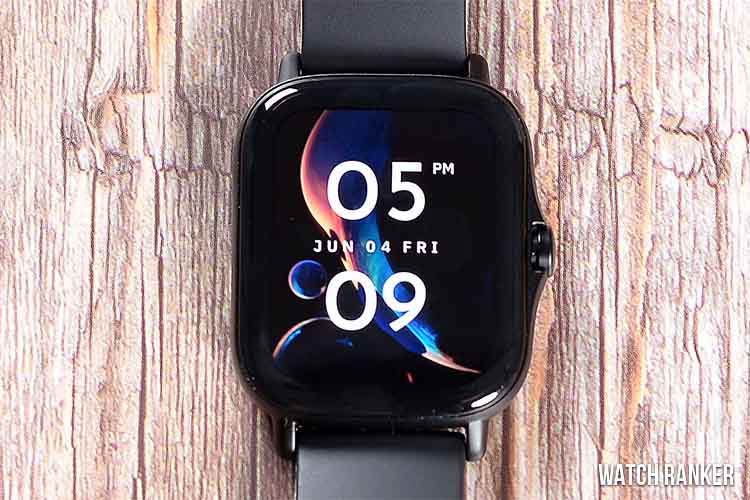 Read our Amazfit GTS 2 Review 
Next, we have the Amazfit GTS 2 Smartwatch Fitness Tracker.
It comes with a 1.65″ square screen built with a Retina-grade AMOLED display for a better viewing experience. This is the same square shape design as the original GTS.
As a smartwatch, you can stay connected with your phone once you connect it with the Amazfit app. The smartwatch can then send you texts, calls, and email notifications as well as those from your other favorite apps. It promises an average of 14-day battery life from a single full charge.
More so, Amazfit GTS can also monitor your heart rate 24/7, including your resting heart rate and during workouts to better analyze see your cardio fitness level. It also has multi-sport automatic tracking technology that includes running, cycling, swimming, and mountaineering. It is also built with access to GPS and GLONASS global navigation systems to better track your routes.
Garmin Vívosmart 4 Fitness Tracker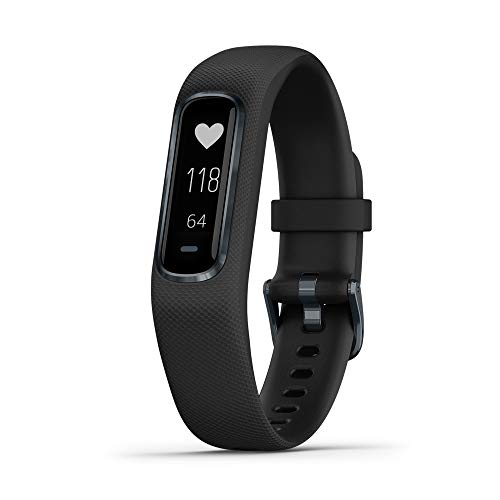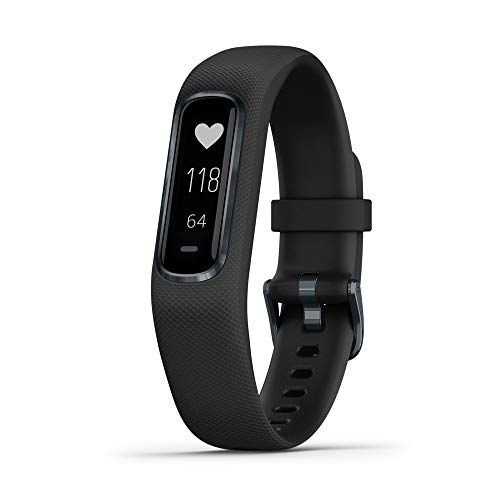 First on the list is the Garmin Vivosmart 4. If you previously have or may be intended to buy the Fitbit Inspire, the Vivosmart 4 is the closest alternative from Garmin. Like the Fitbit Inspire, it is slim and with a bright, easy-to-read display. You have four different colors to choose from; and, to make it more fashionable, it comes with metal accents. As such, you may opt for gray with rose gold accent, black with midnight, berry with light gold, or azure blue with silver.
As a fitness tracker, the Garmin Vivosmart 4 is equipped with the Pulse Ox2 sensor that monitors your blood oxygen level not just during activities but even while you're sleeping. It also boasts of an advanced sleep monitoring feature as it can track how light or deep your sleep was. More so, it can also show your Body Battery, which is its energy monitoring feature. To determine your Body Battery, the device combines your stress, heart rate variability, sleep, and activity data.
For your activities, of course, the Garmin Vivosmart 4 is also very useful. Among others, it can also track your steps and along with that, it can determine the number of floors you climbed and the calories you burned. It is also equipped with the Move IQ feature that intelligently detects the workout or any activity you're doing.
In terms of connectivity, you won't have a problem as well. From the Vivosmart 4, you will still receive your notifications, check the weather, control your music, and even reply with preloaded text responses.
Learn more about the Garmin Vivosmart 4 directly from the Garmin official page.
Withings Pulse HR Activity Tracker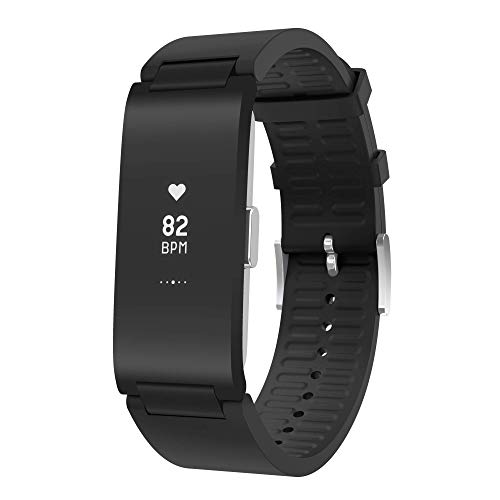 Withings Pulse HR is another slim-built activity tracker that you may want to consider especially if you prefer a minimalist look. Withings Pulse HR sports a simple, plain look and is built with durable materials – 316L stainless steel case and reinforced polycarbonate surface coating. It also boasts of longer battery life that is said to last up to 20 days.
As an activity tracker, of course, it can measure your heart rate and monitor your sleep cycle. It also has a Smart Wake-Up feature that sends a vibrating alarm at the ideal time, based on your sleep cycle. For your activities, it has a Multisport mode that automatically tracks your daily activities. You may also manually choose from the pre-loaded activities on the watch to track your progress more accurately. It is also supported by GPS navigation so you can easily retrace your route, and you can see the distance, pace, and altitude of your activity.
More so, you may revisit and see your progress on your smartphone through the Health Mate app. All data from the Withings Pulse HR are automatically synced to your app. How about your notifications, calls, and texts? Yes, you will receive them on this tracker as well when it is connected to your phone.
Garmin Vívosport® Smart Activity Tracker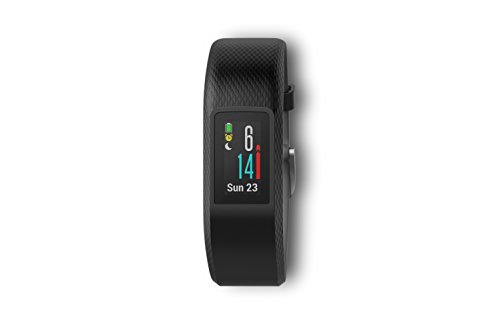 Garmin Vivosport comes in two sizes – small/medium and large yet its specifications are the same regardless of the size. Among others, it particularly boasts of its always-on Garmin Chroma Display colored touchscreen.
Similar to Vivosport 4, Garmin Vivosport uses the Elevate technology for its wrist-based monitoring of the heart rate. With this, it can determine your VO2 max, monitor your heart rate variability, and calculate your stress level. It also has built-in GPS and preloaded activities to monitor your activities. It even has a LiveTrack feature that allows your friends to see your activities.
You may also receive your texts and notifications, and control your music.
Moov Now Fitness Tracker
Moov Now is not your ordinary fitness tracker. Instead of a digital display, it provides real-time audio coaching for your activities, particularly for bodily workouts, running, cycling, cardio boxing. It boasts of its Omni Motion Sensor that is said to be three times better compared to the sensors for other basic fitness trackers. As such, it actively monitors your movements and tracks your progress to help you achieve your fitness goals. It can also be used for swimming training, as it is equipped with the most advanced swim tracker. It tracks your stroke, analyzes your lap, and even recommends ways for you to improve on the sport.
It is designed to be lightweight, breathable, and waterproof. It also promises a battery life that can last for six months.
Huawei Honor Band 5 Fitness Tracker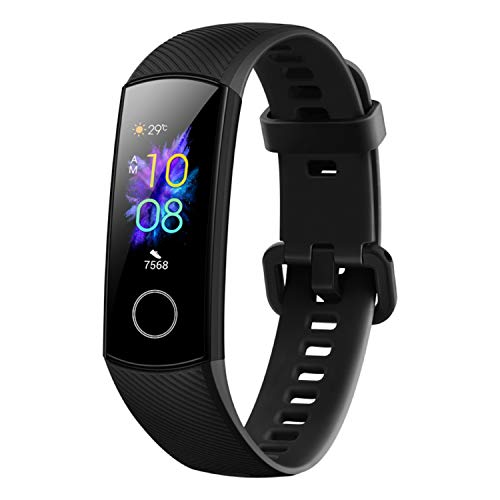 Next up is the Huawei Honor Band 5.
It is built with a touchscreen AMOLED with a 2.5D  reinforced glass arc design. Note, however, that it is compatible only with Android 4.4 and above, and iOS 9.0 and above. Once connected with your smartphone, you may receive vibration alerts and see texts, calls, and app notifications on the screen of this fitness tracker.
Similar to previously mentioned products, the Huawei Honor Band can also monitor your heart rate, blood oxygen levels, and sleep. For sleep monitoring, in particular, it uses the Huawei TruSleep Monitoring Technology. For your activities, it automatically detects and monitors your
Xiaomi Mi Band 4 Fitness Tracker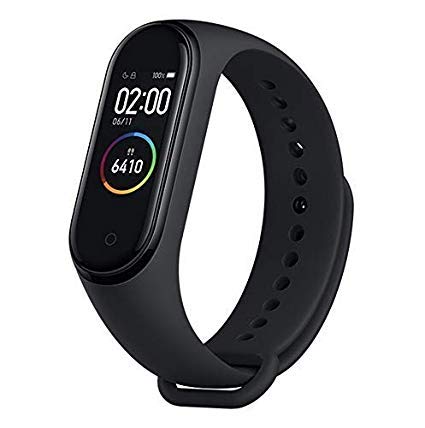 Xiaomi Mi Band 4 also boasts of a 0.95″ AMOLED touchscreen display that has an automatic display on function once you lift your wrist. Moreover, it comes with a 135mAh lithium-ion battery that can last up to 20 days, and a strap made from thermoplastic elastomer making it soft and comfortable on the skin. This fitness tracker is also compatible with smartphones with Android 4.4 or iOS 9.0 and above.
Xiaomi Mi Band 4 automatically and continuously measures your heart rate throughout the day. It also tracks and analyzes your sleep to help you have better sleep quality. It also encourages you to move more with its idle alerts. In addition, it automatically counts your steps, traces the distance traveled, and analyzes the calories you've burned. You may also choose from six workout modes for more accurate monitoring and tracking – treadmill, exercise, outdoor running, cycling, walking, and swimming. Yes, you read that right. This fitness tracker may also be your swimming tracker as it is rated 5 ATM in terms of water resistance. To better see your health data and the progress you made in your activities, you may sync them with the Mi Fit App.
For additional features, you may also receive notification alerts for your messages and calls, and from various applications. Although, you may also set it at 'Do Not Disturb' mode. It also has an alarm clock and a timer, and you may even control your music.
Huawei TalkBand B5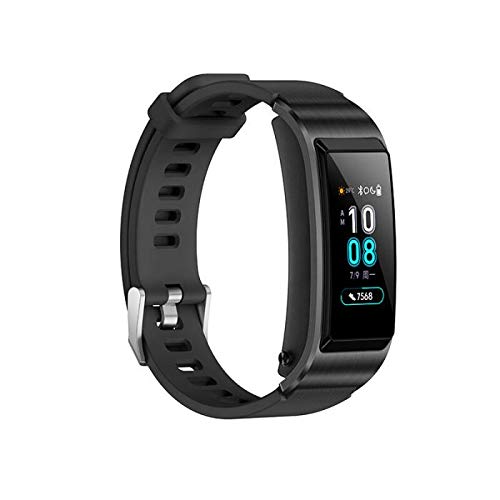 Last on our list of top alternatives to Fitbit is the Huawei TalkBand B5, which is another slim-designed fitness tracker that comes with 1.13″ AMOLED screen and 2.5D glass. For its strap, you may choose either silicone, metal or leather.
The TalkBand B5 also uses Huawei TruSleep technology for more accurately monitoring your sleep that can even determine the different stages you're in. For 24/7 heart rate monitoring, it is equipped with the Huawei TruSeen™ technology. You may also select from six different sports/exercise modes – running, treadmill running, walking, riding, indoor cycling, and freestyle training. Once it gathers all your performance evaluations along with your health statistics, the TalkBand 5 can then develop a running plan specifically for you.
In addition, you may use the TalkBand B5 as a remote camera shutter. You may also use it as a phone finder since this device can enable your phone to ring if it's within the Bluetooth range.
Buying Guide
As you choose an alternative to your Fitbit, here are the features and functions that you may want to consider:
Water Resistance
Whether or not you are into swimming or other water sports, you should always check the device's water resistance. A low water resistance rating may be fine if you're not doing any swimming training. It would already be enough to keep your device safe when it suddenly rains while you're training outside.
Heart Rate Monitor
One basic function that you'll find in every fitness tracker is the heart rate monitor. Some monitors 24/7 while others require you to activate the function before monitoring. As such, you should choose a tracker with the heart rate function depending on how conscious you are about your health and fitness.
Sports Profile
Now, this feature cannot be found in all fitness trackers. The basic ones only have a step counter and may not be able to track your sports progress. So, if you are into various sports, you should thoroughly check the fitness tracker's sports mode. What are the sports profiles available and what data can it can collect? With these, you are assured that your progress in your sports can be accurately collected and tracked.
Notifications
Fitness trackers can be connected to smartphones to better see the data it collected. In return, smartphones can also send notifications to fitness trackers. However, trackers can only receive call and text notifications while others can receive those from email and other apps. More so, some can even display the content of the notification received while others just inform you of the message or call but you have to access your phone to view it.
Battery Life
Since fitness trackers are loaded with smart functions and sensors, some can only last for a few hours before needing a recharge. For some, that's a hassle. You would certainly prefer a tracker that can last for days, even weeks and months, in a single charge.  This way, you can continuously use the device and have all your statistics recorded.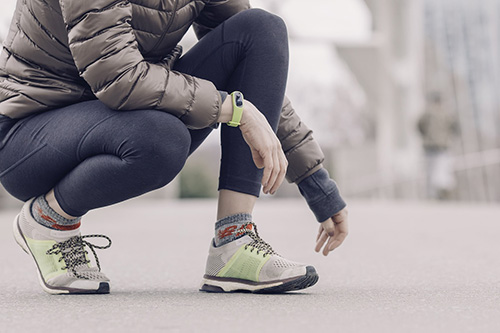 Fitbit is indeed an astounding brand, especially in health and fitness monitoring. However, if you are concerned about your privacy, we assure you that these alternatives we presented here are also great ones at affordable prices.  They function well as Fitbit does and you won't even have to empty your pockets. We also made sure that you have several brands to choose from so you can see the variety of choices available. Just make sure to read carefully the overview we presented here so you would know what to expect with your chosen fitness tracker.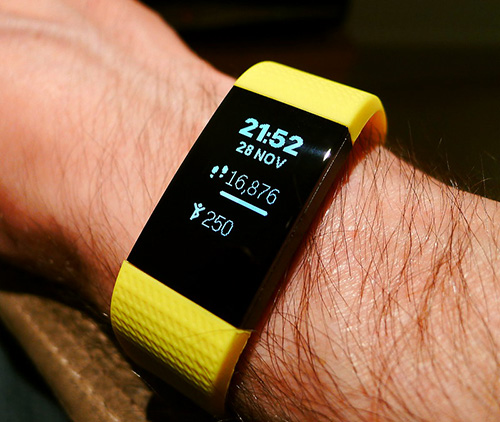 Featured Image: ITECHirfan