Now, this is quite an interesting match-up, to say the least. Everyone is familiar with the robust G-Shock watch line, but Edifice is not considered to be a household name like its more popular 'sibling'. Yes, we said 'sibling' as both G-Shock and Edifice are watch lines under the multi-national electronic manufacturing giant, Casio.
That said, while both of these watch lines are under the Casio brand, they do act independently from one another. While there are some similarities between G-Shock and Edifice watches, they are still vastly different in other areas that help visibly draw the proverbial line between the two Casio manufactured watches. In this article, we will be taking a closer look at all the qualities of these two watch lines – from their construction, features, to price.
Which watch brand provides the better-quality models for the best price? Which has the best all-around features and build? All these questions and more will be answered at the end of this article.
Edifice Watch Overview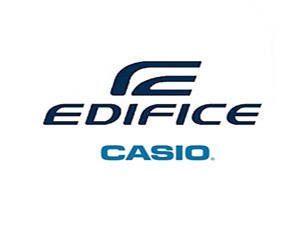 Edifice watches are Casio's entry into the dress watch category. With an emphasis on style, Edifice watches are one of the most visually stunning timepieces in Casio's catalog. This watch line is also known for its affordable price tag, which makes it a fantastic deal for those who are looking for a professional-looking timepiece with a reasonable price tag. Due to its sophisticated and sharp design, Edifice watches are quite popular with entrepreneurs who value not only style but also function – and in that regard, Edifice is an excellent watch of choice.
When it comes to design, Edifice watches generally produce chronograph watches. However, they are also known to implement advanced watch technologies. The fact that they are under Casio, one of the innovators in technology, perfectly complements their overall design as they get access to some nifty watch technologies as well.
One of the most prominent features in Edifice watches is its use of Casio's Tough Solar technology. For those unfamiliar, Tough Solar is Casio's signature solar-powered batteries and is a common fixture in their watch manufacturing department. Some of the higher-end Edifice models also utilize Waveceptors, which means these watches automatically calibrate their time via atomic clocks and radio waves. Newer models also incorporate Bluetooth connectivity as well which further expands their functionalities.
While Edifice is a lesser-known Casio watch line, it would be amiss to overlook this collection. Edifice has its own signature charm that is completely different from other Casio watch brands like G-Shock and Pro-Trek.
G-Shock Brand Overview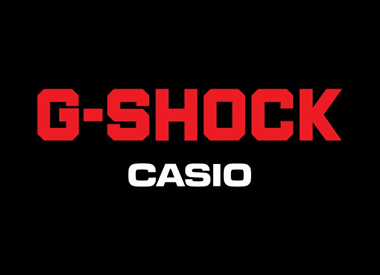 G-Shock is quite possibly the most recognizable watch line in Casio's catalog. This is with good reason as well, as G-Shock exploded and revolutionized the market with its modern aesthetic and extreme durability. In terms of overall resiliency, few can hold a candle to the G-Shock watch line. G-Shock first entered the watch market back in the 1980s. Not only did offer outstanding durability and solid 200-meter water resistance with almost all of its models, but G-Shock is also known to be quite flexible, budget-wise. Most G-Shock watches are also made from resin, with higher-end models utilizing carbon core guard and stainless-steel to further improve their overall toughness and style.
G-Shock watches generally utilize digital displays, with some models incorporating a hybrid dial (analog and digital). As you can see, G-Shock watches primarily focus on functionality. In regards to its style, the rather bulky and sporty design may not appeal to traditionalists but will be greatly welcomed by those who value performance overall. Due to its rugged build, G-Shock is quite popular within sports and outdoor enthusiast circles.
G-Shock's amazing construction allows it to deliver top-tier levels of shock resistance, water resistance, and even low-temperature resistance. G-Shock watches typically come in robust and almost tank-like builds. These models also tend to incorporate vibrant and bold colors and aesthetics, making them quite appealing to the younger set.
All in all, G-Shock has proven itself to be one of the most reliable outdoor and sports watches around with a flexible price range. If you are looking for a timepiece that you can rely on when tackling rugged and unforgiving terrain or for use in whichever sports you enjoy, G-Shock is always a great option.
G-Shock vs Edifice Watch Comparisons
Bluetooth Watches
G-Shock GST-B100-1ACR
This is part of the premium G-Steel watch line and the high-end charm is definitely visible. The 53.8mm diameter case features a combination of resin and stainless-steel components which further improves upon G-Shock's already impressive level of craftsmanship durability. In addition, the GST-B100-1ACR also features a chronograph dial, Bluetooth capability, and Tough Solar technology.
As you can see from its main features, the GST-B100-1ACR is equipped with G-Shock's finest qualities. Add to the fact its impressive shock resistance and 200-meter water resistance, and you will understand why the G-Steel watch line is G-Shock's current top-dog. As for other notable features, this watch comes with a Japanese quartz movement with an analog dial display. It also has all the standard G-Shock functionalities equipped. Its Bluetooth capability will also allow users to take advantage of the G-Shock Connected app to further improve its performance.
Edifice ECB-800D-1AJF
The Edifice ECB-800D-1AJF has some similarities with G-Shock's G-Steel watch line and that is a good thing as the G-Steel models are some of the most striking watches from G-Shock. What separates the Edifice ECB-800D-1AJF is its motorsports-like design and sleeker build. The ECB-800D-1AJF has a 49mm stainless-steel case diameter that heavily features prominent lugs to further hammer in its mechanical aesthetics.
As for features, the ECB-800D-1AJF is equipped with both Bluetooth capability and solar-powered technology. It also incorporates an analog-digital dial to provide a more succinct display of information. The dial and hour markers also have a luminous finish for improved visibility in low-light conditions. In pitch-black environments, the ECB-800D-1AJF can use its LED backlight. It also comes with a slew of features such as a stopwatch, countdown timer, alarm, perpetual calendar, and a day/date/month display.
Chronograph Watches
G-Shock GST-S100G-1ACR
Functional and stylish, the G-Steel earns its spot as G-Shock's premium-grade series. The GST-S100G-1ACR further cements this claim with its high-end and rugged design that does not fall short of expectations. The GST-S100G-1ACR incorporates a combination of resin and stainless-steel parts in the construction of its case. The black bezel is made from resin while the case is made from gold ion-plated stainless-steel which gives it a high-end appeal.
As a G-Shock watch, the GST-S100G-1ACR is packed with features, even more so as this is an entry in the G-Steel series. Aside from the standard G-Shock functionalities, this model comes with a World Time (31 time zones, 48 cities), Neobrite coated hands and hour markers, and a Super Illuminator LED backlight. The black and gold motif of this G-Steel watch definitely gives it a more refined aesthetic.
Edifice EFS-S500DB-1BVCR
Edifice watches always have that elegant appeal with excellent performance that has helped in building its reputation amongst watch enthusiasts. This model features a classy black and gold color scheme which is further accentuated by its all-stainless-steel build. There is a Japanese quartz movement installed within the EFS-S500DB-1BVCR model which is powered by solar-powered technology.
Over on the dial, we get several displays beside the analog one. It also sports a date display and a power indicator as well. The sunray patterned sub-dials are there to track seconds, minutes, and hours. This model also uses the tough and scratch-resistant sapphire crystal glass as its dial window. Also, of note is its 100-meter water resistance build which makes the EFS-S500DB suitable for recreational swimming.
Conclusion: G-Shock vs Edifice – Which is Better?
G-Shock and Edifice fall under the umbrella of the parent brand Casio. While some models have similarities in terms of design many watch aficionados may question if this is even a valid comparison since they are very different styles of watches with district features.
It is true that both of the product lines have a wide variety of watches. For example, G-shock has everything from its most affordable (such as the DW9052) to top of the line watches with "Triple resist" and limited edition watches that cost over a thousand dollars.
However, we have to give it to G-Shock in terms of overall quality. We do give a substantial number of points to Edifice for its more refined and sleek design. If you do not like G-Shock's typically tank-like build, Edifice watches might be a good alternative to check out.
If you're looking for an affordable and reliable quartz chronograph then Edifice is a great line, if you're looking for some of the toughest watches on the planet with tactical features then G-Shock is for you.