If you're researching Rolex watches and landed here, we're guessing that you are a watch enthusiast, collector, or horologer. Additionally, since you're reading this, it may be safe to assume that you are exploring the colorful world of Rolex watches.
At this point, you might have already heard or read the Rolex nicknames such as Pepsi, Root Beer, Coke, Batman, Hulk, and Milgauss.
Yet knowing these nicknames is barely scratching the surface. If you look into the reference numbers of various Rolex models, you can dig down to find out even more detail about them and can know what the watch will look like just by reading the code – even without the watch in front of you.
Let's start off with the letter codes you may encounter at the end of some reference numbers, such as 126710BLRO, 126711CHNR, and 116400GV.
Guide to Rolex Letter Codes
As background, remember that Rolex is a Geneva-based company whose official language is French. But worry not, you don't have to learn the French language to understand the Rolex letter codes, although there are a handful of French words such as Bleu, Noir, Rouge, Vert, Chocolat, Lunette, and Glace that will help you understand the abbreviations of Rolex watch models and how they reflect the color, style and aesthetic of each model.
BLRO

BLRO stands for Bleu-Rouge, which translates to "Blue-Red" and is more commonly known as "Pepsi." It refers to the two-tone Cerachrom bezel on some GMT models.
An example of which would be the Rolex GMT-Master II ref. 126710BLRO
BLNR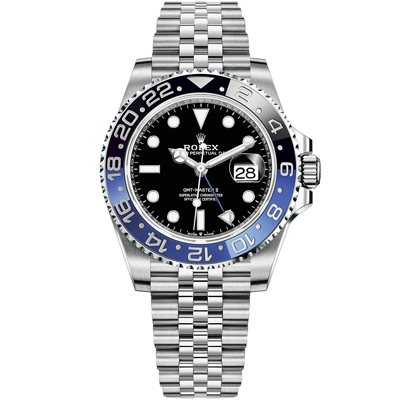 Next, BLNR stands for Bleu-Noir or "Blue-Black" in English. It is almost the same as the previous code (BLRO), except that instead of red, it has black that goes with blue. One of its popular models is "Batman" or the Rolex GMT-Master II ref. 126710BLNR.
The Rolex Batman has become a highly sought-after model, and because of its high demand, other brands have decided to produce their models with the same color scheme.
CHNR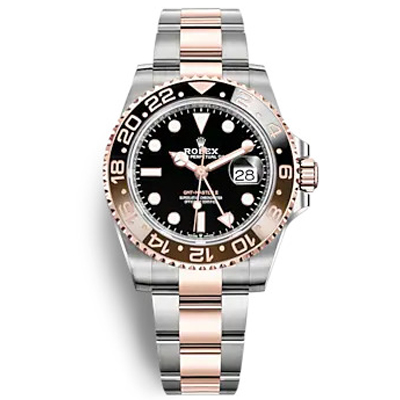 CHNR is the code for Chocolat-Noir, which means "Chocolate-Black." Rolex models with CHNR on their reference numbers feature a two-tone ceramic bezel in the mix of black and chocolate brown. Such a color scheme is more popular in the term Rolex "Root Beer" and may be seen in the Rolex GMT-Master II ref. 126711CHNR.
LN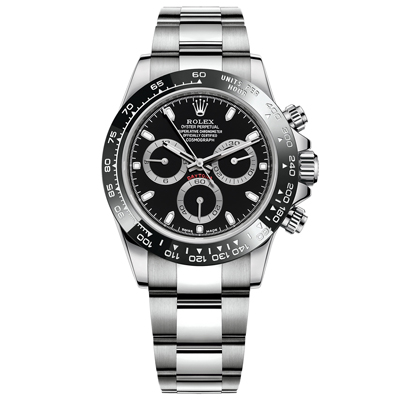 We move forward to those with only one color from two-tone bezels – starting off with LN, meaning Lunette Noir or "Black Bezel" in English. Black bezels are pretty prevalent among Rolex watches, especially in Submariner, GMT-Master, and Daytona collections. An example of which is the Rolex Cosmograph Daytona Oystersteel ref. 116500LN.
LV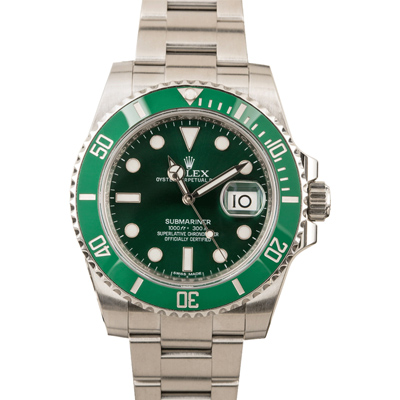 LV stands for Lunette Verte. Verte means "Green" while Lunette, as we already know, is "bezel." Green bezels have become pretty popular among watch enthusiasts. Several models with the LV code are still in high demand, such as the  Rolex Submariner "Hulk" ref. M116620LV, the older Rolex "Kermit," and the modern Submariner Starbucks.
LB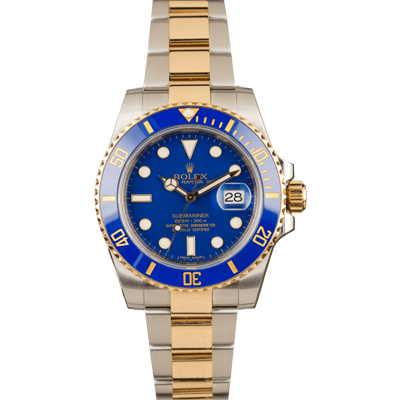 LB pertains to Lunette Bleu. At this point, you may have easily known that this means "Blue Bezel." Compared to LNs and LVs, Rolexes with blue bezels are rare and more costly than their sister models. The Rolex Submariner ref. 116613LB is an example of this.
GV

Last on the list is not about bezels but the dial window glass. GV stands for Glace Verte, which translates to "green glass." Such green glass is particularly distinctive since it is used only by Rolex and in only one collection – Milgauss. This is because developing such green sapphire crystal is too expensive and time-consuming. Regardless, the green sapphire crystal brings a unique and attractive look to the timepiece, such as in Rolex Milgauss ref. 116400GV.
The Rolex Milgauss is well-known as one of the best anti-magnetic watches on the market.