We covered what watch magnetization is and how to tell if a watch is magnetized, what devices to use in order to demagnetize them.
Watch magnetization has been a common problem among owners of automatic and mechanical watches. Many watch companies have attempted and continue to create models that will significantly lessen or better yet, prevent magnetization from happening.
This article will focus on these watches—the anti-magnetic timepieces that have powerful technologies from stopping magnetic field sources to damage a watch movement. If you'd like a mechanical or automatic watch but want to make sure that it will not get magnetized, this list is for you.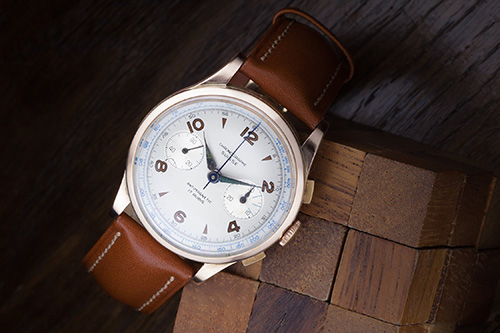 Watch Magnetization and Anti-magnetic Watches
To begin, let's answer two important questions: how does magnetism work, and what is watch magnetization?
As discussed in our previous article, magnetism happens when an automatic or mechanical watch, which has many small magnetic components working inside, is exposed to items with strong magnetic fields—appliances such as televisions, microwaves, stereos, speakers, x-ray machines, and so on.
When these small parts come in contact with the nearby strong magnetic fields, they have a tendency to stick together, causing the watch to run faster or slower than it should.
There are a number of ways to check if a watch is magnetized: you can use smartphone apps and devices (such as Lepsi) or a compass. Once you've determined that your watch is, indeed, magnetized, you can either bring it to a watchmaker to have it adjusted or buy a watch demagnetizer, which is widely available online, such as Amazon or eBay.
Give a basic explanation of magnetism and how it is measured (gauss, Amperes/meter ratings for magnetic field strength, etc)
A Brief History of Anti-magnetic Watches
Antimagnetic watches were developed as early as the 1900s. According to this history article by Watch Time (which called magnetism "mechanical timekeeping's nemesis"), Vacheron Constantin developed an anti-magnetic pocket watch in 1915, and in the 1930s, Tissot invented its first antimagnetic timepieces. Both of these creations made use of palladium, which is a non-magnetic metal.
According to this article, watchmaker Charles-Auguste Pillard discovered in 1977 that a balance spring that is made from palladium allowed the timepiece to prevent magnetism. He introduced a non-oxidizing antimagnetic spiral, which made him popular. In 1888, he founded the Geneva Anti Magnetic Watch Co SA. The patents made by Pillard were also used by IWC to create antimagnetic movements for their watches.
Other materials that contributed to the success of developing antimagnetic watches are Invar and Elinvar, nickel-based alloys discovered by Charles Édouard Guillaume, who in 1920 received a Nobel Prize in Physics. Both of these alloys can resist magnetic fields, allowing the timepiece to remain accurate.
Best Anti-magnetic Watches
Antimagnetic watches were constructed to withstand certain levels of magnetic fields. An antimagnetic watch can function with little to no changes when exposed to these fields.
So how is magnetism measured? The system for measuring magnetism is called tesla, which measures the magnetic flux density. This, however, is for big magnetic fields. One of the ways to measure smaller magnetic fields is by using the unit gauss. For reference, one tesla is equal to 10,000 gausses. The instruments used in measuring these are called a magnetometer and gaussmeter.
According to this article, the strength of a magnetic field is measured in the metric units of oersteds (Oe), and the international units of A/m, or amperes per meter. You will be encountering these terms when we get to the list.
The International Organization for Standardization (ISO) has an issued standard for watches that are magnet-resistant.
According to the official ISO website, the ISO 764:2002 Horology – Magnetic resistant watches (later revised as ISO 764:2020), this specified requirements and test methods for magnetic-resistant watches: "It is based on the simulation of an accidental exposure of a watch to a direct current magnetic field of 4 800 A/m."
Visit the official ISO website for more information.
Tissot Antimagnetique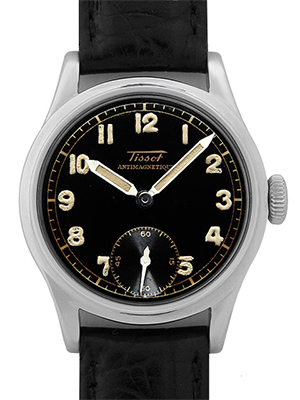 One of the main issues of using palladium in watches is the price tag. Palladium is an expensive material, and therefore more difficult to market than most watches at the time.
We mentioned above that Vacheron Constantin developed the first antimagnetic timepiece in 1915. It was not until 15 years later, in 1930, that Tissot created the first antimagnetic wristwatch: the Vintage Antimagnetique.
The first Tissot Antomagnetique was a rectangular-shaped watch with the brand's logo on the dial with the word "Antimagnetique" under it. In the following years. There are still a number of different Tissot vintage models being sold on eBay.
This article by Fratello Magazine takes a closer look at a vintage Tissot Antimagnetique model from eBay, a manual-wind 15-jewel Tissot movement with a power reserve of up to 40 hours. What is impressive about the watch is that even after seven decades, it did not show any sign of magnetization.
If you do not has access to the vintage Tissot models, there are also many brand new antimagnetic models by the brand, such as those with Powermatic 80 movement with anti-magnetic qualities as they are made with ARCAP, which is an alloy of copper, nickel, and zinc and therefore has excellent quality. You can read more about it here.
Omega Seamaster Aqua Terra > 15,000 Gauss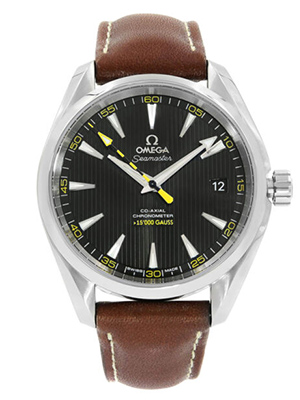 The Omega Seamaster Aqua Terra > 15,000 Gauss is a well-reviewed mechanical, anti-magnetic watch. This model was the first to have the brand's Co-Axial caliber 8508, which the brand says is resistant to magnetic fields higher than 15,000 gauss-"exceeds the levels of magnetic resistance achieved by any previous watch movement and solves a problem that has always challenged watchmakers."
What Omega did with this watch is instead of using a protective case(one of the efforts commonly used by other brands in order to combat magnetism), was use non-ferrous materials in the movement.
Omega explains on its website that one of the limits of having an inner case is a blocked view of the movement. The watch, therefore will not be able to have a date window. Because this Seamaster model doesn't need an inner case, it is able to have not just a visible movement through a sapphire crystal, but also a date window at 3 o'clock.
This watch has two versions: both with a 41.5mm stainless steel case, available in steel or leather strap. Some of the main features include a chronometer, screw-in crown, domed scratch-resistant sapphire crystal, and water resistance to 150m.
Rolex Milgauss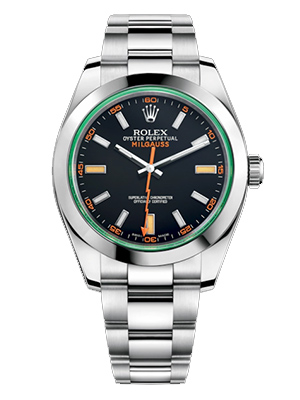 The Milgauss is the only Rolex produced with a tinted crystal. Aside from its resistance to magnetic fields, the most unusual feature of the Milgauss is its orange lightning-bolt second hand, a unique feature in the Rolex lineup that was originally introduced with the 6541 Milgauss model.
The Rolex Milgauss runs on caliber 3131, a Rolex-developed mechanical movement that has technologies that make the watch resistant to magnetic fields. There is a shield inside the case made of ferromagnetic alloys that protect the movement,
Like Rolex's other steel watches, this model uses the extremely durable Oystersteel, which can withstand even the harshest environments. The 41mm Milgauss GV has a black dial, a green sapphire crystal, and luminescent markers. This watch is water-resistant to 100m and has a power reserve of up to 48 hours.
Sinn 857 UTC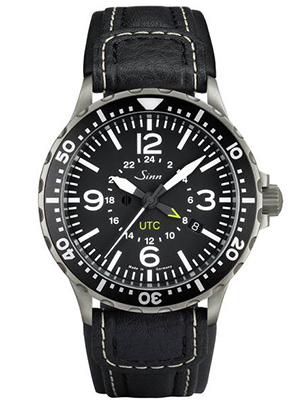 The Sinn 857 UTC pilot watch boasts of a second time zone and has magnetic field protection up to 80,000 A/m. This black stainless steel bead-blasted case is made with durable Tegiment Technology, allowing the watch to be scratch-resistant.
Aside from the anti-magnetic properties, this 43mm watch also has the Ar-Dehumidifying technology, which prevents the crystal from fogging (you can read more about it here).
The numbers and indexed are both luminescent, and there is a date window at 4 o'clock. The crown is screwable, and the pressure resistance is up to 20 bar.
Sinn U1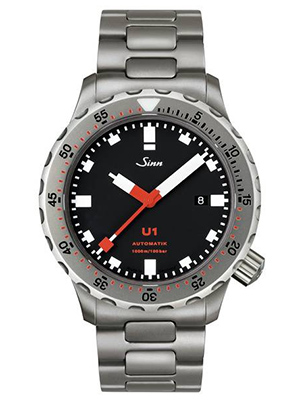 If you're looking for a reliable dive watch with antimagnetic properties, there's also the Sinn U1, which is made from seawater-resistant German Submarine Steel, which has antimagnetic properties.
This model also has a pressure resistance up to 1,000m diving depth, and a bezel with the Tegiment technology.
The Sinn watchmakers made use of the steel by ThyssenKrupp Marine Systems, a manufacturer that supplies small quantities of the original steel of German submarine production.
This 44mm watch has a matte black dial, as well as luminescent indexes and hands. There is a sapphire crystal glass in front, anti-reflective with a date window at 3 o'clock.
Panerai Luminor Submersible Amagnetic (PAM 389)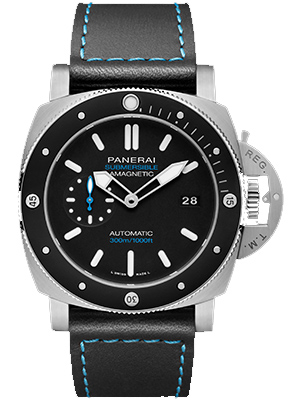 The 47mm Panerai Submersible Amagnetic PAM01389 watch has resistance to magnetic fields from a minimum of 4.800 A/m up to 40,000 A/m which the brand says is "a limit more than eight times higher than that required by International Standards."
The movement is Panerai's Automatic mechanical, P.9010 caliber, with a power reserve for three days. The strap is handsome trapezoid titanium, and the black dial has luminous hands, markers, and dots.
You can learn more about Panerai on our feature on Italian watch brands here.
IWC Ingenieur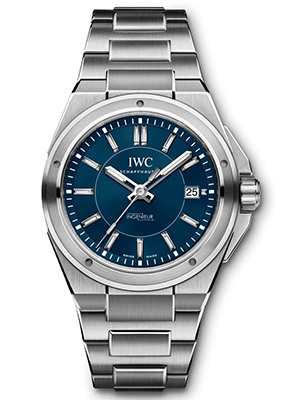 IWC Schaffhausen's Ingenieur Automatic is an homage to the technical engineering expertise in the 1950s. This watch was created by IWC watchmakers with the goal of creating not only a powerful and accurate watch but also have an ability to prevent shock and magnetic fields.
Introduced in 1989, the IWC Ingenieur Automatic has a number of different models, and one of the most popular is the Ingenieur 500'000 A/m, which has a balance spring made from niobium-zirconium alloy. According to IWC, this model was tested with magnetic resonance scanners and was able to endure up to 3.7 million A/m, which then set a world record for antimagnetic watches.
There's also the Ingenieur SL Pocketwatch, which is antimagnetic up to 40,000 A/m.
See the different Ingenieur models here.
Bremont Martin-Baker MBII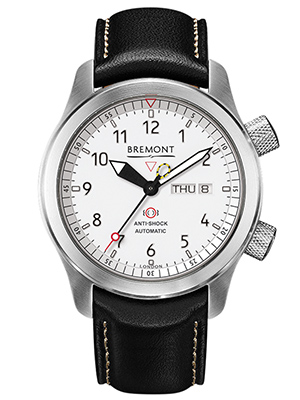 The Bremont Martin-Baker MBII Black Pilot's Watch is an antishock, anti-magnetic watch with an automatic chronometer with a 38-hour power reserve.
This watch has a Faraday cage, which makes the movement protected from magnetism. Other features include a hardened stainless steel material (seven times harder than the normal stainless steel, according to the brand), and has a Roto-Click technology on the bezel. To learn more about these features, you can visit Bremont's official page.
The watch is also powered with Super-Luminova and is water-resistant to 100m.
Damasko DK Series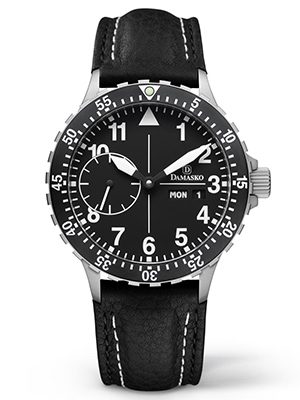 German watch brand Damasko is known for its exceptional watch engineering specializes in mechanical watches and chronographs, also makes antimagnetic watches–included in watches such as the DK Series.
Models such as the DK 14 and 15 (check out this article featured on Worn and Wound, which takes a closer look at the two models), as well as DK 11, featured here.
These watches are equipped with the EPS® silicon hairspring with a sapphire case back, an uncommon feature in most antimagnetic watches.
These 42mm watches are made of ice-hardened stainless steel with a dial coated with luminous paint. They also have an in-house A35 movement.
Ball Engineer II Magneto S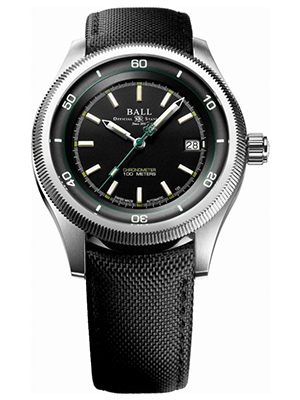 The Engineer II Magneto S watch is a Ball model that has an antimagnetic system up to 80,000 A/m, as well as an anti-shock technology.
In order to make the watch antimagnetic, Ball used a metallic material called "mumetal." The watch has iris blades that open and close, which can be deployed using the bezel. In addition to this, the watch also has a SpringLock feature that further protects the watch.
Other featured include a steel case with a black Cordura strap, luminous hands and hour markers, a COSC-certified chronometer, and a power reserve of 38 hours.
Tissot Ballade Powermatic 80 COSC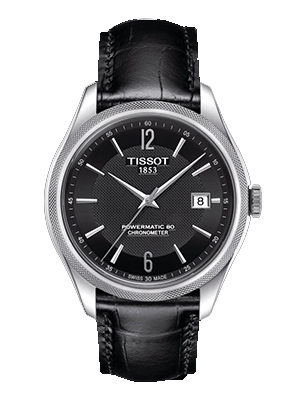 This watch is known for being one of the most (relatively) affordable mechanical watches and chronometers. Created by luxury brand Tissot, the Ballade Powermatic 80 COSC has a silicon balance spring for under $1,000 (most models that we've mentioned cost at least twice).
This silicone balance spring allows the watch to be antimagnetic. In addition, the watch also has a COSC-certified chronometer. This Swiss-made watch has a 32mm steel case, a see-through case back, and a black dial with Arabic and index markers.
Omega Railmaster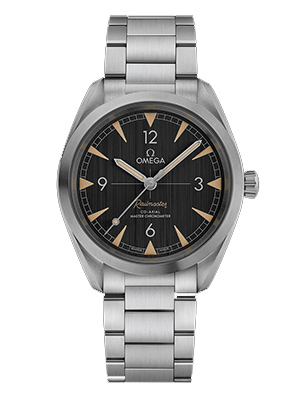 The Omega Seamaster Railmaster is one of the brand's most popular watches. First created in 1957, this watch has been reissued by the brand with the same look and features but upgraded with a Master Chronometer movement.
The 60th-anniversary release is part of a trilogy of limited editions (the other two models are the Seamaster 300 and the Speedmaster).
The Railmaster is a 35mm watch that's powered by the Master Chronometer 8806, which allows the watch to resist magnetic fields up to 15,000 gauss. This handsome, classic steel model has a black dial, and indexes with Superluminova. This one's also COSC-certified.