Oris and Baume & Mercier watches are considered as luxury watch brands. Technically, this means that their catalog of watches excels in providing style and functionality. Interestingly, both brands are also well-known for having an incredibly versatile watch catalog with a broad selection of timepieces that cover a full spectrum of buyers.
You could even say that Oris and Baume & Mercier appear to be cut from the same cloth. This makes this comparison quite interesting, so expect both brands to go tit for tat. Expect this match up to be a close one with how each brand mirrors one another. Which brand can manage to grab the brass ring first? Let's find out.
Oris Brand Overview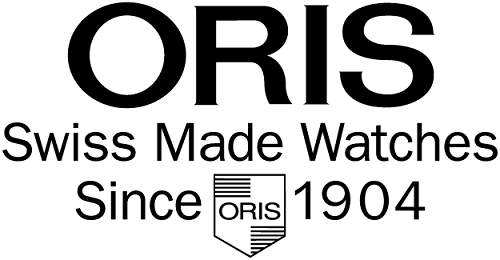 Oris is quite a famous Swiss-based watchmaker that provides excellent luxury watches at a considerably lower price tag than some premium brands such as Tag Heuer. Oris' flexibility in their watches can be seen with some of their most popular lines such as dive, pilot, and luxury watches.
In general, Oris is known for exclusively developing high-end mechanical watches. All Oris watches are also manufactured in-house. This ensures that all their watches meet the Swiss high standards and that every timepiece that rolls out of their factory is equally as reliable as the next.
An interesting fact about Oris is that their watch movements are not precisely developed in-house. Most Oris' calibre movements are derived from the ébauche movements. To be precise, Oris uses ébauche movements as the template and tweaks them to achieve the goals that they need it to accomplish.
As the base movement is a proven one, we can only expect better things once Oris starts innovating the ébauche movement to meet specific criteria that Oris is aiming for. While Oris is known to develop stylish luxury watches, one of their most popular series is with dive watches. Blending elegance and reliability, Oris' dive watches are both visually pleasing and dependable.
Baume & Mercier Brand Overview


Baume & Mercier is a mid-range watch brand similar to Oris. Baume & Mercier managed to crack the top 25 best luxury watch brands in the world, which is a testament to the quality of their timepieces, considering the number of watch brands in the market. The Swiss watch brand was founded in 1830 and was first simply a watch shop.
A couple of decades later, the company started gaining ground in the market, and they began opening branches in other countries. By 1851, Baume & Mercier, then known as Baume Brothers, opened their first international store in London. This expansion turned out to be quite a blessing to Baume & Mercier as not only did they increase brand visibility, it also increased demand.
Baume & Mercier watches had something special that resonated with customers which the brand did not waste any time to take advantage of. When it comes to aesthetics, Baume & Mercier watches have several similarities with Oris. Both have a wealth of watches that come in a variety of designs. Baume & Mercier offers timepieces that come in both vintage and contemporary aesthetics. Interestingly enough, Baume & Mercier's dive watch series, like Oris, are also among their top sellers.
Oris and Baume & Mercier Watch Comparisons: Dive Watch
Oris Divers Sixty-Five Review
Read Amazon Reviews | See on eBay
Oris is well-known for their dive watches with the Aquis series being their primary model in this particular category. For this comparison though we will be taking a look at another equally impressive Oris dive watch, the Divers Sixty-Five. In terms of design, the Oris Divers Sixty-Five certainly has its charm.
The Divers Sixty-Five comes with a relatively sleek 40mm case. Both case and bracelet incorporate polished stainless-steel to give it that luxury appeal. The focus on a more lightweight and comfortable dive watch was the foundation of the Divers Sixty-Five design.
As with all Oris timepieces, the Divers Sixty-Five features an in-house watch movement. Within this beautifully crafted watch are an Oris 733 automatic movement and analog display. The dial has a stunning blue outer rim which elevates the overall aesthetics of this watch. The bright markers and hands all provide a contrast to the rather dark dial, which helps improve legibility.
One downside here is the 100-meter water resistance. That said, 100-meters is often enough for most swimmers. Those who prefer to go scuba diving over to greater depths should consider anything higher than 100-meter water resistance.
Baume & Mercier The Clifton Club Watch Review
Read Amazon Reviews | See on eBay
The Baume & Mercier Clifton Club is a combination of traditional construction with a modern design. The Clifton Club watch comes with a 42mm stainless steel case. While relatively large in comparison to most timepieces, the Clifton Club is surprisingly light while maintaining that heft that gives you a feel of its premium quality.
Since dive watches must deliver top-notch legibility, you can expect the Clifton Club to perform as expected. It does so with a combination of an outstanding glossy blue dial and white markers and hands. The second's hand comes with a bright orange finish with a white accent which makes it quite a prominent element of the dial.
Within the Clifton Club is a Sellita SW200 movement with 26-jewels. This movement also provides the timepiece with up to 38-hours of power reserve. Similar to the Oris Divers Sixty-Five, the Clifton Club also offers a water resistance of up to 100-meters.
Overall, the Baume & Mercier Clifton Club watch is a great looking timepiece and dependable dive watch. While it does not have the highest water resistance rating, it should suffice for those who love to go swimming and snorkeling.
Conclusion: Oris VS Baume & Mercier – Which is Better?
Comparing the two luxury mid-range watch brands is quite tricky as they are both on par with one another. If we are to choose, though, I think it is fair to compare the entirety of each brand's catalog. With that, we will give the nod towards Oris as they have the edge in flexibility and versatility. While Baume & Mercier is a great brand in its own right, Oris manages to outpace it in regards to the overall selection of watches. I also find Oris watches to be more stylish and visually appealing.