Oris and Glycine is an exciting pair to compare as they have far more similarities than meets the eye. These two reputable Swiss-based watch companies both exist within the same bubble, per se, as both Oris and Glycine focus on delivering more traditional timepieces. Of course, Oris more so as they are among the few if only brands that provide mechanical watches exclusively to their customers.

On the other hand, Glycine focuses more on aviation watches and is aimed at travel enthusiasts. Aesthetically, many similarities abound both these brands. How does one fair against the other? Let's find out.
Oris Brand Overview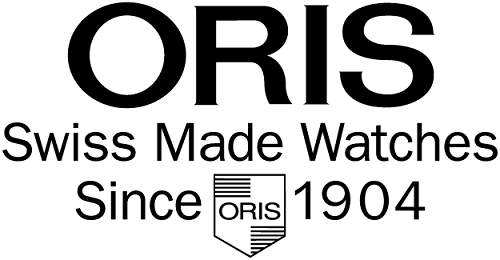 Oris is a watchmaker that has built a reputation as the premier brand when it comes to mechanical timepieces. Their watches all pass through a strict quality assurance process, as expected from a Swiss-based company. This helps guarantee that all Oris watches in the market meet the standards set forth by the company.
Oris is also known for developing and manufacturing their timepieces in-house. This means that all their watch movements are unique to their particular clocks. The Oris calibre 110 is among their most excellent watch movements and provides top-notch precision and reliability. This watch movement calibre is still relatively young as it was unveiled a little over half a decade ago in 2014.
Other than being a more affordable alternative to other premium watch brands and their quality mechanical watches, Oris is also known within diver's circles. Their Aquis and Pro Diver models provide impeccable functionality for water-based activities while still maintaining the level of precision and accuracy you expect from their other watch types.
Due to Oris' reputation for developing high-quality mechanical and automatic watches, their brand is highly sought after by watch connoisseurs and collectors. If you are looking for relatively affordable timepieces that incorporate the intricate traditional watch movement, Oris is the brand you are looking for.
Glycine Brand Overview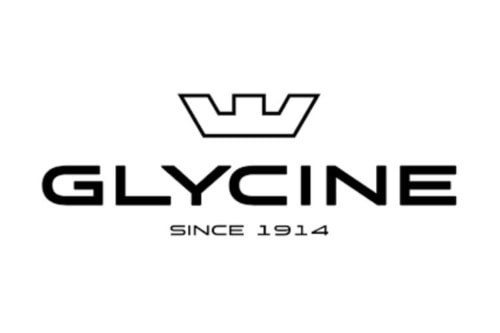 Glycine is a rather niche watch brand in the general market, but it do have quite an excellent reputation within the aviation community. The Airman watch series is most certainly their most popular line as well as the Combat Sub, which are all designed for customers with aviation background or are always traveling.
The company was founded back in the 1920s and was one of the more niche watch brands in the market. Throughout the next couple of decades, Glycine focused on building their repertoire within the aviation watch market and has now become built a solid fanbase with their excellent Airman watch series.
Their mission of continually reinventing the wheel and innovating their watches helped significantly in attaining a foothold in a market dominated by only a select few. Interestingly enough, this growing popularity did not go unnoticed as Glycine has been acquired by Invicta soon after. While this placed Glycine's future into question as to whether they can maintain the unique qualities that got them to the dance, evidence points to a resounding yes.
Nowadays, Glycine is well-known for providing excellent aviation watches with a highly affordable price tag. Aesthetic-wise, Glycine offers some robust designs that focus more on practicality which is a proper mindset if your goal is a dependable travel watch.
Oris VS Glycine Watch Comparisons: Pilot Watches
Oris BC3 Advanced Watch Review
Read Amazon Reviews | See on eBay
The Oris BC3 is an aviation timepiece with a simple and elegant design that focuses more on providing functionality rather than being attention-grabbing. The more significant white Arabic numeral markers and hands are effectively set up against a contrasting black dial. Wearers can quickly check their time with a simple glance, a must-have feature for pilot watches. There is also a highly legible day-date window display located over at the 6 o'clock position.
As for the Oris BC3's main features, it utilizes Oris' reliable automatic self-winding movement. The movement used by the BC3 clocks in an impressive 28,300 A/h with 4Hz vibrations. The automatic movement also provides the BC3 with around 38-hours of power reserve. The window incorporates sapphire crystal which is not only durable but is highly resistant to scratches as well. The BC3's case measures in at around 40mm with other models reaching up to 43.5mm.
We do have to note that the rather bulky looking crown design is not for everyone. But since legibility is the main focus of the BC3, its affinity to larger aesthetic designs is understandable. It fits the over-arcing appearance that they aimed for with this pilot watch.
Glycine Airman No. 1 GMT Limited Edition Review
Read Amazon Reviews | See on eBay
Glycine's Airman is a vintage classic that encapsulates the qualities that pushed Glycine as one of the go-to watch brands for aviation type timepieces. The Airman No. 1 Limited Edition model is a nostalgia trip to the original Airman model from 1953 but with some noticeable upgrades that modern watch enthusiasts will surely enjoy.
First off, the Airman No. 1 LE comes in three versions, each with different sizes to accommodate more customers. The Airman No. 1 comes in 36mm, 40mm, and 42mm sizes. Each variation all shares the same features and functionality so no need to worry about the smallest version getting the short end of the stick kind of deal.
As you would expect, the dial, markers, and hands are all designed with the goal of optimum visibility and legibility. It incorporates white hands and Arabic numeral markers against a black backdrop which gives the essential details more contrast. Additional features include an outer bezel that tracks 24-hours and inner minute ring. You will also notice that this timepiece feature four hands. The extra two indicate local minutes (syringe-style) while the other is used to track the second time zone.
Conclusion: Oris VS Glycine – Which is Better?
Oris is a brand that appeals to a much broader audience, especially when compared to Glycine. While we are not taking anything away from Glycine as they do have some excellent aviation watches that are perfect for pilots and travelers, this puts their appeal within a particular group of consumers. That said, they do provide top-notch pilot watches and should be included in your shortlist of brands. Overall, Oris' broad selection of timepieces nets them the clear advantage in this match up.