Both Oris and Mido circulate the same price bracket as both brands are known for being among the top mid-range watch companies in the market. This makes a comparison between the two inevitable. If you are interested in the two watch brands but are still on the fence on which to choose, you have come to the right place.
In this article, we will be comparing one bestseller timepiece from each brand to figure out how each stack up against the other. This can help you get a more unobstructed view as to the strengths and weaknesses of each watchmaker. We will also be taking a quick look at the history and reputation of each watch brand to help further illuminate as to which timepiece best suits your style and preference. So, without further ado, let's begin the match up.
Oris Brand Overview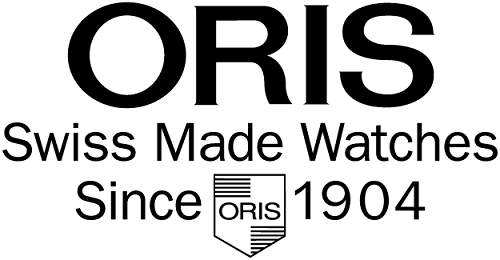 Oris is a brand that prioritizes tradition as seen from their full breadth of catalog. In terms of their signature style, Oris is best known for its use of in-house developed mechanical movements. All of Oris' watches use mechanical movements. This insistence in sticking to this type of watch movement has given the brand a certain mystique with their reputation that is absent in most, if not all, other watch brands.
With over a century's worth of experience under their belt, Oris is among the most respected and reputable watchmaker companies in the world today. Oris began its operation back in 1904. However, it took around five decades for Oris to finally develop their personality, that is, with their excellent mechanical movement timepieces. It was during the 1950s when Oris decided to produce mechanical watches strictly. This self-imposed directive was tested during the quartz revolution in the 70s, but by then, Oris has already built a reputation that they managed to maintain their sales numbers.
One of Oris' most well-known watch models is their Chronoris and Aquis watch lines. Chronoris is an extremely accurate sports watch and is highly regarded within the sports industry. As for the Aquis, it is quite popular with divers due to its reliability and robust water resistance capabilities. These specialty watches are not just functional though, as each model comes with Oris' signature style and finesse. Read more about Oris watches here.
Mido Brand Overview


Another Swiss watch brand that has a century's worth of experience under its belt, Mido has been around since 1918 and is based in Le Locle, Switzerland. While their headquarters are located in Switzerland, Mido also has a branch in China. Similar to Oris, Mido also has a solid reputation amongst the diving community as one of their most popular watch series focus on providing highly waterproof timepieces.
Mido, at the moment, is currently ranked within the top 5 Swiss chronograph manufacturers. This recognition was achieved in large part due to their Mid World Timer series which they unveiled back in the 90s. With Mido's history in the watch industry, you can expect high-quality timepieces that are both visually stunning and incredibly reliable. Mido watches are also synonymous with military-style timepieces. They also develop some top-notch watches designed for use in the medical field.
With the brand's focus on functionality, you might think that aesthetics is pushed onto the backburner. The truth is that Mido still maintains its sense of style, even within its most multifunctional watches.
Currently, Mido is a member of the Swatch group – as is the case with most well-known Swiss watch brands. In comparison with other members of the Swatch group, Mido sits firmly on the mid-range brand of watches. If you are looking for a reliable Swiss watch that comes with a flair of a luxury brand at a considerably lower price tag, Mido is a good brand to start your search. Read more about Mido watches here.
Oris and Mido Watch Comparison: Dive Watches
Oris Aquis Date Blue Dial Review
Read Amazon Reviews | See on eBay
The Oris Aquis is among the Swiss watchmaker's best diving watches, and it is easy to see why. The Oris Aquis has already had its fair share of tweaks and changes with every new model that rolls out. This particular Oris Aquis comes with added crown guards and angular lugs that smoothens out the watch's overall aesthetics. This gives the Oris Aquis Date Blue Dial a more compact and sleek appearance compared to previous iterations.
This Oris Aquis watch is designed not only to be sleek but also lightweight. Instead of the usual all stainless-steel construction, this model features interchangeable leather and rubber straps. The clasp utilized on the belts also comes with an extension that helps it fit better over a wetsuit. The beautiful dark blue dial incorporates luminous white with silver accent markers and hands. Additionally, the dial comes with a 120-click unidirectional bezel.
As for its diving capabilities, the Oris Aquis Date Blue comes in with substantial 300-meter water resistance. The watch's design is quite subdued, and it has a heft that indicates its well-balanced construction and durability. We did find changing the straps to be somewhat tricky. Other than that, this is an all-around excellent Oris dive watch that showcases what the brand can deliver.
Mido Ocean Star Diver Review
Read Amazon Reviews | See on eBay
Measuring in at 43.5mm in diameter, the Mido Ocean Star not only has the appearance but is also built like a tank. Within its robust stainless-steel case is Mido's proprietary automatic calibre 80 COSC si movement with analog display. The COSC certification guarantees excellent precision in timekeeping. In terms of aesthetics, the Mido Ocean Star Diver takes cues from the standard dive watch design.
This aquatic timepiece incorporates sturdy stainless-steel construction for both its case and bracelet. The polished blue dial is almost a given with this type of watch, but the Mido Ocean Star Diver pushes it a bit further with its diagonal hands and large hour markers. The dial also features Super-LumiNova Grade X finish for enhanced visibility in low-light environments.
Other notable features include a helium-valve that assists this timepiece in achieving its 600-meter water resistance. The COSC chronometer movement is not only extremely accurate, but it also packs a power reserve of up to 80-hours. This is an impressive diving timepiece from one of the world's finest Swiss watchmakers.
Conclusion: Oris VS Mido – Which is Better?
Oris and Mido are virtually on-par with each other in terms of reputation. Hence, choosing between the two is not as clear-cut as other comparisons that we previously made. If you wish to find out who better between the two mid-range watchmakers, we need to narrow our search down. As you can see above, while Mido offers a higher ATM rating, 600-meter water resistance is ideal only for deep-sea scuba diving. Typical snorkeling and scuba diving activities will usually require a watch that has 300-meter water resistance. Oris is a more practical choice, all things considered, as it is considerably more affordable, as well.