Oris and Rado are both highly respected Swiss watch brands, and both are known for their impeccable level of craftsmanship. While Oris develops a more traditional series of timepieces, Rado has built a reputation with its innovative watches. In terms of precision, Oris is among the most trusted as they are often known to be the exclusive timekeepers of many sporting events. Overall, which of the two watch brands can we consider as the better watchmaker in their respective field? Let's find out.
Oris Brand Overview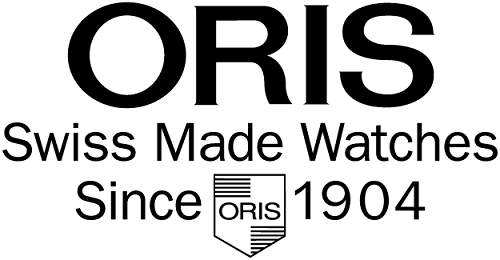 Oris is as traditional as they come when it comes to watchmaking. The watch company made its mark in the market with its use of a red winding rotor and has since further reinvented its proverbial wheel from there.
Oris was founded back in 1904 and was known for the previously mentioned use of a red winding rotor. About five decades later, Oris once again may wave with the introduction of their excellent automatic timepieces.
Throughout the century, Oris managed to grow their repertoire to what it is today steadily. Oris was also among the original acquisitions of the ASUAG, now known as the Swatch Group. During this time when Oris went under the banner of the Swatch Group, they introduced their first chronograph watch, the Chronoris.
The Chronoris also helped give way for Oris to enter the highly lucrative sports industry. This particular chronograph watch was an impressive timepiece. The Chronoris helped Oris crack the sports watch market with its top-notch precision. This is also one of the primary reasons why this particular watch brand is synonymous with sports.
One of Oris' brightest decade came during the 80s when they planted their feet firmly in developing mechanical watches and keep their quartz watch series to a minimum. This was an incredibly gutsy move as quartz watches have become the dominant watch movement at this point. Still, one cannot deny the appeal of having a well-crafted mechanical watch as it exudes a level of luxury that quartz watches mostly cannot compete with.
Oris is considered as a high-end timepiece, and the price tag on some of their limited-edition watches is a testament to that fact. For those who are looking for some of the best mechanical watches that money can buy, Oris is an excellent place to start your search.
Rado Brand Overview


Another Swiss brand with quite a highly-regarded reputation in the industry is Rado. While the company began operations in 1917, it didn't use the Rado name until the 1950s. Before that, Rado was known as the Schlup & Co.
By the 60s, Rado's watches have reached a total of, appropriately, 60 countries. This was also the decade wherein Rado introduced one of their premier watch models – the DiaStar 1 which was the first to utilize sapphire crystal material for its window. Thus, effectively making the DiaStar 1 the first scratch-proof timepiece in the world.
Rado is known for its highly innovative and revolutionary watches in regards to design. One of their contributions to the industry is the introduction of materials such as sapphire crystal and hard metal material which are now generally used by most watches.
Rado further experimented with their timepieces during the next couple of decades. By the 70s, Rado introduced the Rado Integral which features a high-tech ceramic bracelet. The 90s can be considered as Rado's renaissance era as this was the decade that Rado Ceramica and Rado Sintra were introduced to the public. As expected, both the Ceramic and Sintra featured innovative watch designs that combine unique materials such as sapphire crystal and high-tech ceramic.
Similarly, to Oris, Rado is also part of the Swatch Group and is among the more popular high-end Swiss watchmakers today. Due to Rado's use of high-tech ceramic in their timepieces, their watches tend to have a unique charm that is almost impossible to replicate by other brands.
Oris vs Rado Watch Comparisons
Dress Watch – Oris Big Crown Pointer Date VS Rado DiaMaster Grande Seconde
Oris Big Crown Pointer Date Review
Read Amazon Reviews | See on eBay
If vintage watches are your thing, then the Oris Big Crown Pointer Date is one of the most visually striking in this category. As the name implies, it features a rather large crown that is one of the timepiece's most defining characteristics – and one of its biggest draws.
The Oris Big Crown also exudes a level of sophistication that is truly on a league of its own. A subtle but significant part of its charm is the use of the coin-edge bezel on the outer rim of the case. You will also notice the intricate cathedral design of the hands, which further pushes the Oris Big Crown's elegant charm to new levels.
The genuine leather straps also elevate this timepiece's aesthetics to even greater heights. What's more, it makes wearing the Big Crown Pointer Date incredibly comfortable. Comfort and luxury don't usually see eye to eye, not the case with this Oris watch.
One aspect of this timepiece that we are not entirely fond of is its relatively immense size. As a dress watch, you would expect it to be somewhat sleek. The Oris Big Crown stayed true to its moniker with its 40mm stainless steel case (dress watches tend to remain within 36mm). Add the domed crystal window, and you have yourself an even more significantly bulkier watch.
That said, one cannot argue that the Oris Big Crown Pointer Date is one of the most handsome vintage-style timepieces out there in the market today. It feels like it was plucked during the Victorian-era.
Rado DiaMaster Grande Seconde Review
Read Amazon Reviews | See on eBay
Remember, when we described Rado for their innovative watch construction and design? Nowhere else does that statement reflect the fact better than in the DiaMaster Grande Seconde. Visually-striking is a description that merely scratches the surface of what the Grande Seconde can deliver.
This blend of the traditional aesthetics with the experimental flair of modern creativity elevates the DiaMaster Grande Seconde towards the upper echelon dress watches. At first glance, you will immediately understand its moniker of the French word "Grande Seconde", which translates to "Big Second" in English.
The DiaMaster Grande Seconde has a second dial design. The main dial itself does not take up the entirety of the watch – only 75% of the dial face. This gives the Grande Seconde a highly distinctive appearance that we could define as unique.
Due to its unique dial face, the Grande Seconde is relatively more extensive when compared to other dress watches at 43mm in diameter. The unique appearance is not the only thing that the DiaMaster Grande Seconde has going for it though.
Within the Grande Seconde's inimitable two dial design lies one of the most beautiful watch movements you will find. This timepiece features a Swiss automatic movement that comes with a certification from the COSC (Contrôle Officiel Suisse des Chronomètres or the Official Chronometer Testing Institute). Watches that manage to obtain a COSC certification must deviate less than -4/+6 seconds throughout 24 hours. The fact that only a handful of timepieces manage to get a COSC certification is a testament to the level of precision that DiaMaster Grande Seconde can deliver.
Sports Watch – Oris Audi Sport Black VS Rado HyperChrome Automatic Chronograph
Oris Audi Sport Black Review
Read Amazon Reviews | See on eBay
Most sports watch from Oris and Rado take a vastly different approach compared to most brands. These high-end timepieces are not only flashy and stylish, but they also incorporate some premium-grade materials and construction to deliver a timepiece that will satisfy even the most ardent watch enthusiasts.
Case in point, the Oris Audi Sport Black which is simply a must-have for collectors. For starters, it features high-end materials such as a titanium case and sapphire crystal windows. The design fits perfectly with its sports theme with an almost racecar-type look. The black sporty design of the Audi Sport is deliberately based on the name of this Oris watch model.
Now, let us talk about what's going on inside the Oris Audi Sport and spoilers, it is as impressive as you would expect. Within is a Swiss-automatic and analog display that incorporates a 25-jewel movement. This gives that Oris Audi Sport the ability to hit an astonishing 28,800 VPH. As for the price tag, this is a limited-edition model so prepare to shell out a hefty amount for this particular Oris timepiece.
Rado HyperChrome Automatic Chronograph
Read Amazon Reviews | See on eBay
The Rado HyperChrome has similar aesthetic elements to the Oris Audi Sport. Both exude a deluxe sporty feel. In terms of design, the HyperChrome comes in several variations with colors ranging from black, blue, brown, and green as well as three-strap selections: leather, fabric, and Ceramos. The HyperChrome is also available in automatic and quartz movement.
Due to the versatility of the HyperChrome's design, it is effectively a timepiece for all types of occasions. While the most premium version does seem to be perfect for formal occasions, it still delivers that casual charm which makes it suitable for everyday use. Plus, the sportier variations of the HyperChrome will appeal to those who prefer a flashier wristwatch to top-off their overall attire.
Let's get down to the nitty-gritty; the Rado HyperChrome is an impressive timepiece that showcases its premium-level quality on its sleeves. From the scratch-resistant sapphire crystal to the combination of 45mm stainless steel case and high-tech ceramic bezel – everything about this watch screams "deluxe". It also features a high-precision Swiss-automatic movement with a 45-hours power reserve.
Conclusion: Oris vs Rado – Which is Better?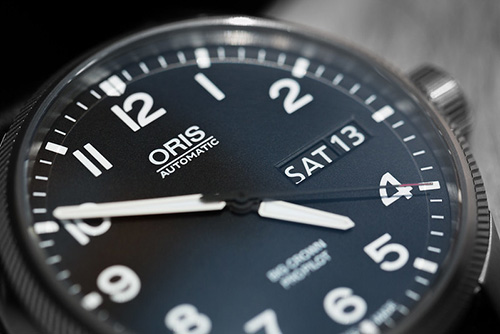 Choosing between the two watch brands, not surprisingly, boils down to aesthetics. Both Oris and Rado are premier watchmakers that deliver an excellent level of precision with their movements. On that aspect, it is pretty much a draw between the two high-end brands. However, both Oris and Rado watches have vastly different designs from each other that it is easy to tell them apart. Oris overall is an excellent choice for those looking for premium-grade sports and dive watches. Rado, on the other hand, excels in delivering timepieces with a contemporary aesthetic.