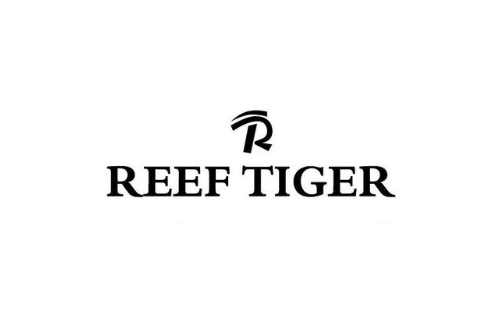 The birth of Reef Tiger dates back to over one hundred years ago in Switzerland. In 1898, when the watchmaking industry already had a number of makers and manufacturers vying to be the premier brand, it laid its foundation with the goal of creating timepieces with exemplary design and functionality through first-class artistry and craftsmanship. With the expertise of Swiss designer Stephane Reef and the British Leandro Tiger, Reef Tiger was born.
The early years of the company were full of ups and downs. While Reef Tiger did not have trouble attracting a customer base right away because of their stylish and reasonably-priced watches, global events interrupted its rise. Because of World War I, crisis struck the Swiss and the rest of the world, affecting various businesses and industries.
It was only after World War II when Reef Tiger began to slowly get back up on its feet. Incorporating modern technology and techniques, it created new high-quality yet reasonably-priced watches with character and attitude.
Today, Reef Tiger continues its pursuit of elegance and function with its large collection of fine watches for all occasions.
Reef Tiger Brand History

In 1898, an expert watchmaker named Stephane Reef, together with his close friend, Brit Leandro Tiger, introduced to the world the brand Reef Tiger. They dreamed of making watches more accessible to people and wanted to create timepieces that are not only there to tell time but also to enhance the wearer's appearance.
Applying Swiss technology to their creative and innovative vision, they produced a brand that represented their ambitions. Their name slowly gained recognition and earned a solid following.
Alas, World War I happened in 1914 and negatively impacted everyone's lives. Even though Switzerland remained neutral, the Swiss watchmaking industry was severely hit. The blow was so major that Tiger's son withdrew his stocks from the company.
When quartz watches became available in the mid-20th century, Reef Tiger experienced another setback. Its automatic watches saw a decline in sales as more and more people got enamored with the quartz movement that offered new technology and superior precision at competitive prices.
When World War II ended, Reef Tiger started its climb back to the top. Tapping modern automatic technology and introducing bolder and more unique designs, it came out with fashionable watches that helped it make its way up again.
In 2011, Reef Tiger expanded its international audience and entered the Chinese market.
Up to this day, Reef Tiger remains true to its brand motto: "High quality and accessible price". Through the years, it has launched, several watch series and collections that not only embody high fashion and innovation but also affordability and cost-effectiveness.
Reef Tiger Watch Collections
The Reef Tiger watch brand has a vast collection of timepieces that feature exquisite designs for all the stylish and fashionable men and women. The list below showcases some of the Reef Tiger watch collections you can find in the market today.
Artist Series


Reef Tiger's Artist Series includes elegant watches with unique aesthetic designs and high-level technical reliability and performance. It has four different types — Geographer, Metiers D'Art, Magician, and Tourbillon.


The Geographer watches boast of a well-thought-out style and design. They have a classical look that embodies timelessness and opulence and are powered by the RT7151 Swiss automatic movement. Made with stainless steel cases, they have black or white dials with three chronograph subdials and luminous hands. Available with leather straps, they feature top-quality Swiss automatic movement and are water-resistant.
The Metiers D'Art watches showcase a traditional art deco style. They have white or rose gold skeleton art on their dials and intricate engravings on their case backs. Featuring an automatic movement, they are encased in stainless steel and coated with anti-reflective sapphire crystal. They have leaf-shaped hands and diamond number markers and come with black leather straps.


The Magician watches are inspired by rhythm, three-dimensional space, and rotation. They make use of hollow, engraving techniques to create classical artistic designs. Encased in durable stainless steel, they have skeleton dials with three subdials featuring Roman numeral markers. Available with steel or leather straps, they are also automatic and water-resistant.


The Tourbillon watches embody character and attitude without all the elaborate details and convoluted functions. They look simple yet sleek and sophisticated. They have steel or rose gold cases and black, white, or blue dials with leather hands and stick markers. Automatic and water-resistant, they come with black, blue, or brown leather straps.
Classic Series


Reef Tiger's Classic Series represents the brand's view of how traditional dress wristwatches should be. It has five types — Heritage, Artisan, Heritor, Glory, and Legend.


The Heritage watches are the brand's own line of traditional-style dress watches. Made with stainless steel cases, they have black, white, or blue dials, and steel or rose gold hands and markers. Offering water resistance of up to 50 meters, they come in black, brown, or blue leather straps, or stainless steel or rose gold bracelets.


The Artisan watches are classic-style watches that feature straightforward and uncomplicated looks and functions. Crafted from stainless steel or rose gold, their black, white, or blue rounded dials bear steel or rose gold hands and markers. With black, blue, or brown leather straps, they have automatic movement and water resistance of up to 100 meters.


The Heritor watches offer a mix of simplicity, elegance, and timelessness. They have stainless steel or rose gold cases with black, white, or blue dials and rose gold or steel hands. With water-resistance of up to 50 meters and automatic movement, they come with blue, black, or brown leather or stainless steel or rose gold straps.


The Glory watches epitomize classicality with a dash of refinement and elegance. Encased in stainless steel or rose gold, they feature white, blue, or black dials with steel or rose gold hands and stick markers. With blue, brown, or black leather or rose gold or steel straps, they are water-resistant and run on high-quality automatic movement.


The Legend watches are an embodiment of quintessential vintage. They come with blue, black, or brown leather or steel or rose gold straps, and have dials and hands crafted from stainless or rose gold. They are durable too, with good water-resistance.
Aurora Series


Reef Tiger's Aurora Series is the brand's most durable and sturdy collection of timepieces. They showcase outstanding craftsmanship that combines various traditional and modern aspects of sports watches. It has five different types — Deep Ocean, Concept II, Tanker II, Air Bubble, and Transformer.
All the watches in this collection are inspired by the waves, deep sea, and marine life. They not only are encased in durable stainless steel and water-resistant up to 200 meters, but they are scratch-resistant too. They feature white, black, or blue dials and luminous hands and markers, and come with leather, steel, rubber, or nylon straps.
Some of the watches are quite notable because of their unconventional designs. The Aurora Tanker II watches, for instance, have streamlined tank-shaped cases and three subdials that can be clearly seen even under extreme outdoor conditions. Worth-mentioning too are the Air Bubble watches, which are quite larger than most watches at 45 mm and feature a sapphire-crystal face that is convex and bubble-like.
Seattle Series


Reef Tiger's Seattle Series watches range from something you can wear in a casual or professional setting to an accessory for outdoor explorations and adventures. It has five types — Sailing, Space Needle, Sea Hawk, Navy, and Chief.


All wristwatches are crafted using stainless steel or rose gold and feature black, blue, or white dials. Ideal for all occasions, they are automatic and water-resistant and come with leather or steel straps.
Sports Series


Reef Tiger's Sports Series collection consists of watches that are bold and daring mixed with creativity and innovation. It has five types — Concept, Hercules, Big Band, Top Speed, and Machinist.
The Aurora Concept and the Aurora Hercules watches share quite a few similarities. Both signify a fusion of traditional and futuristic aesthetics. Encased in durable stainless steel, they have chronograph buttons with luminous hands and markers. Water-resistant and automatic, they come in different colors and are striking and eye-catching.


The Big Bang collection is influenced by the birth of the universe. Its wristwatches make use of different gears and machine elements to represent the chaotic process that started everything. Streamlined and sturdy, they are encased in stainless steel and feature skeleton dials with three chronograph subdials. They have quartz chronograph movement and come with calfskin straps.


The Top Speed and the Machinist collections showcase racing and mechanical themes and are larger than usual at 48.5 mm. While both are water-resistant, the former has quartz chrono movement and comes with rubber straps, and the latter is automatic and comes with calfskin straps.
Reef Tiger Brand Reputation
Despite all the challenges it has faced in its more than one-hundred-year-history, Reef Tiger has kept it's brand alive. It has shown that it is tough and persistent — traits that are vital if you want to succeed in such a competitive industry.
With its original and creative styles and designs, it has garnered a base that appreciates its unique and out-of-the-box ideas. It has its finger on the pulse of what the public wants, so it is not a surprise that it is a popular brand among the youth and the watch aficionados and collectors.
Is Reef Tiger A Good Watch Brand?
One of the best things about Reef Tiger watches is its value for money. With styles and designs that are comparable to other more renowned luxury watch brands, they are more affordable and accessible.
Many aficionados are surprised at how high quality and refined its build and finish are for such a low price. Some watch buyers do not regret that they decided to treat themselves with a watch like it as its aesthetics were quite thought-out, polished, and detailed.
However, some shoppers are a bit cautious about the brand because of its links to China, considering the "Made In China" stereotype that exists.
Now, if compared with other watch brands like Victorinox, Seiko, or Zeppelin, some customers might prefer these three to it if quality and brand recognition come first and money is not an issue.
Where To Buy Reef Tiger Watches?
Reef Tiger offers a wide variety of watches with all sorts of styles, designs, and functions. If you are in search of a good quality gift for yourself, a loved one, or a friend, it has a vast collection that may have what you are looking for.
If you go to the Reef Tiger website, you will see that you can browse through the different watch collections and place an order right there and then. Simply click the "Add to Cart" button and proceed to checkout to complete your purchase.
You can also pick up Reef Tiger watches on retail websites and online marketplaces.
See Reef Tiger on Amazon.
See Reef Tiger on eBay.
Where Are Reef Tiger Made?
Reef Tiger watches are manufactured at their locations in Grenchen, Switzerland, and in China, and they proudly use Swiss quality technology.
They only use top quality materials, such as mother of pearl, Swarovski stones, and diamonds, to ensure that their timepieces pass the high standards of the watchmaking industry.
Reef Tiger Warranty
Reef Tiger offers a three-year warranty on all their watches. The warranty starts from the date of purchase and covers material and manufacturing defects.
Around the world, Reef Tiger has service centers that can provide quick and reliable service for their customers. For more information, you can contact Reef Tiger by email ([email protected]) or through their contact form.