Timex and Citizen are two watch brands that originated from different parts of the world, yet both share the same level of versatility when it comes to their products. While these watches are not what you would consider as luxury brands, they more than makeup for it when it comes to reliability and watches options. Both brands have also provided the industry with several innovations that pushed the watch market to greater heights.
The contribution to the industry delivered by both watch brands is unquestionable, and with their numerous accomplishments, it is only natural for both brands to be compared to each other. That is what we are here for today. To learn which watch brand holds the lead over the other. Is it Timex's excellent versatility or Citizen's leading watch technologies? Let's find out.

Timex Brand Overview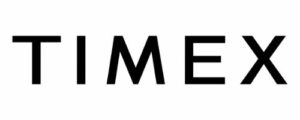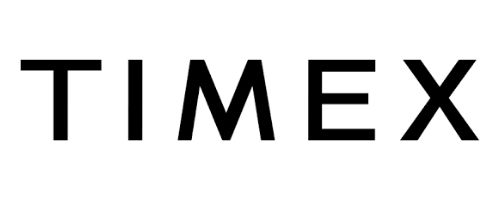 Timex was founded back in 1854 in Waterbury, Connecticut. From the get-go, Timex focused on providing its customers with affordable yet incredibly reliable and robust watches. This aspect of their company was maintained throughout the decades and is still both the brand's primary strength and selling point.
During the early years of Timex, the company primarily manufactured pocket watches at an incredibly affordable rate. This made the brand quite accessible to the public, and at around the turn of the century, Timex was able to sell over six million pocket watches in total. By 1914, Timex saw the impending shift in the watch market. Thus, they began crafting wristwatches that were steadily overtaking pocket watches in terms of popularity.
When it comes to watch technology innovations, Timex can easily hang with the best of them as seen by their feature-rich and durable Ironman series as well as their Timex Indiglo Light Technology.
As for iconic Timex watches, we have the V-conic watch line which helped provide Timex watches with a couple of signature timepiece designs.
Currently, Timex moved its main branch to the Netherlands with several of its offices already found in countries such as the Philippines and India. Still, all Timex watch technologies are conceived and developed in the United States as well as Germany. As for manufacturing, Timex factories are mostly located in China, Hong Kong, and France.
Timex watches are known to be incredibly affordable while still maintaining excellent quality. In terms of the price range, Timex watches can be found for as low as $10. However, expect to pay more when it comes to their tool watches (dive watches, pilot watches, etc.) and their limited-edition models. While definitely on the lower-end of watches when it comes to price, Timex watches still maintain excellent durability and reliability.
Timex watches commonly incorporate a modern aesthetic when it comes to design. Timex watches are also great for those who are only looking for affordable everyday timepieces that won't break the bank. Timex is also known for its collaborations with other companies, which results in some stylish limited-edition watches.
Citizen Brand Overview



Citizen is a Japanese watch brand that was founded in 1918 and was initially known as the Shokosha Watch Research Institute. By 1924, they officially changed their name to Citizen.
Citizen produced pocket watches during this decade. The name change was meant to convey that their timepieces were designed for the general public. Back then, pocket watches were considered luxury accessories and were often priced quite steeply. When Citizen entered the market, they offered a far more affordable option to the public while still maintaining excellent quality and precision.
Citizen focused on providing excellent timepieces to a broader audience. By 1935, their watches were sold throughout most of Southeast Asia. One of the Citizen's milestones came during the early 1950s when they unveiled the Citizen Calendar. As the name implies, this was the first Japanese-made timepiece to offer a date display feature. A couple of years later, Citizen debuted the Parashock watch which was the first Japanese watch with a shock-proof design, making it quite popular with thrill-seekers and outdoor enthusiasts.
Citizen is also known for developing their watch movements. One of the most impressive in their catalog is the Calibre 3KA and the Calibre 920, which was the first Citizen movement with central seconds. All in all, Citizen has some impressive watch movements that help lift their timepieces to greater heights.
Citizen is also well-known for their timepieces such as the Citizen ParaWater, the first water-resistant Japanese timepiece as well as electronic watches and chronometer timepieces. By the mid-90s, Citizen unveiled the highly innovative Eco-Drive solar-powered watch technology. Today, Citizen has grown exponentially and has become a conglomerate of various other companies such as Bulova.
Timex and Citizen Watch Comparisons
Field Watches:

Timex is known for offering balanced timepieces that deliver in both quality and affordability. This Military-Inspired Todd Snyder design is a perfect example of a reliable and affordable tool watch.
At this price point, you're getting a very well-constructed 40 mm timepiece with a brass case and mineral crystal over the Indiglo light-up dial and luminous watch hands. 
It also comes with a reasonable 50m water resistance level and built quality that makes it a value pick as a beginner outdoor watch that utilitarian and stylish at the same time with a price that is hard to beat.
Citizen Eco-Drive Chandler 

The Citizen Chandler (BM8180-03E) is quite similar to the Timex Military-Inspired with its brown aesthetic and even a sloped dial design.
The Citizen Chandler uses a simplified dial compared to the  Timex above while still maintain excellent legibility with its bold Arabic numeral markers. The hour and minute hands use white with a black accent (hour) and white with a red accent (minutes) to help differentiate the hands from the dial.
Within the robust case of Citizen Chandler is a Japanese quartz movement to provides excellent precision. Finally, this timepiece utilizes Citizen's Eco-Drive technology which means the watch is powered by light (natural and artificial) genuinely making it a dependable outdoor watch.
Dive Watches:
Timex Allied Coastline 

The Timex Allied Coastline offers excellent performance for a dive watch while keeping costs at a minimum. A low-price tag does not necessarily mean lower quality, as proven by Timex timepieces time and time again. Of course, we can never expect entry-level watches to match up to what mid-range and high-end brands can bring to the table. But all things considered, Timex rarely disappoints with what they offer. A good example is the Timex Allied Coastline dive watch.
First of all, the Allied Coastline utilizes durable and flexible fabric straps which makes it quite comfortable to wear. The 43mm case is made from lightweight low-lead brass with a black matte finish. We liked how the Allied Coastline incorporated a unique partial red bezel from the 12 to 3 o'clock position giving it some added personality.
Also, the Allied Coastline comes with Timex's signature Indiglo backlight technology to further enhance the watch's overall legibility and visibility, even in low-light environments or underwater. The clock is also designed to provide water resistance for up to 100-meters. This makes the Allied Coastline the right candidate for swimming and snorkeling at a price where you can find very few quality dive watches.
Citizen ProMaster Diver 

Citizen has a cavalcade of excellent dive watches in their catalog, one of which is the ProMaster Eco-Drive Diver (BJ8050-08E) which is also one of their most aesthetically distinct models. The sizable stainless-steel bezel is one of the ProMaster Diver's most distinct elements and gives it that sub-mariner vibe that suits it perfectly. The ProMaster Diver also incorporates a flexible rubber band. This dive watch certainly has that sporty charm to it while maintaining a sense of professionalism with how it presents itself overall.
Take note though that the Citizen ProMaster Diver is quite large, hulking, even. It measures 48mm, which makes it genuinely perfect for diving as the dial is designed with optimum legibility in mind. The curved crystal window adds to the watch's refined aesthetic quality while the anti-glare finish hammers in the practicality and functionality, which is at the core of the ProMaster. The rubber straps also feature an extender which allows it to be worn over your wetsuit.
One of the most striking design features here is the crown. The timepiece crown is typically located on the right side beside the 3 o'clock marker. However, the ProMaster has its crown situated on the left side (9 o'clock position). This is so that even left-handed individuals won't have any issues operating the watch crown.
The ProMaster Diver comes with an impressive 300-meter water resistance making it suitable for swimming, snorkeling, and diving. As the proverbial cherry on top, the ProMaster Diver also takes full advantage of Citizen's Eco-Drive which allows the watch to convert any light source into energy.