Timex and Invicta are two well-liked watch brands that are considered to be on the entry-level of the timepiece hierarchy. That said, both brands do have something to offer to watch enthusiasts, which is a reason for their longevity and solid reputation within the industry. If you are looking for affordable quality timepieces, you can bet to find Timex and Invicta on that list. An interesting question here is which brand offers the most bang for your buck. Both watch brands excel in delivering functional and stylish looking watches while keeping the cost at a reasonable range. But which genuinely holds the crown in the entry-level watch market? Let's dive in and find out.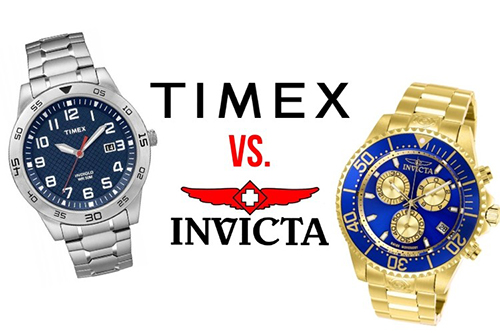 Timex Brand Overview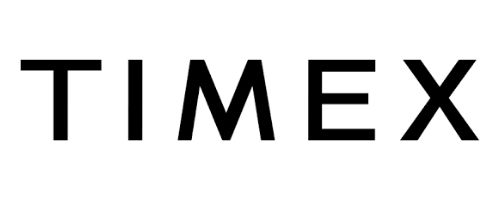 Timex is a veteran watch brand that started operations back in 1854 in Waterbury, Connecticut. Even during the early stages of the company's storied history, Timex intended to provide the public with affordable timepieces. For the rest of the 1800s, Timex manufactured affordable pocket watches. It wasn't until the advent of the wristwatch when Timex steadily shifted their focus to this watch type.
By 1914, Timex has completely dropped pocket watches from their business model and are exclusively manufacturing wristwatches. Through this transition, Timex managed to maintain that distinctive trait that brought them to the dance: keeping their watches as affordable as possible while maintaining quality at a respectable level.
This shift to wristwatches further enhanced Timex's overall reputation as they brought their impressive watch craftsmanship as well. Along the way, Timex found a niche in the market of wristwatches by introducing sports watches. While Timex sports watches can't match up with what luxury brands have to offer, the affordable nature and durable build of Timex timepieces more than make up for the considerable margin of difference.
Timex is among the first brands to offer affordable sports watches to the market; they also helped in elevating watch features with the introduction of the Indiglo light technology. The Indiglo technology developed by Timex helped improved visibility of their watches by incorporating a backlight into the dial. This made Timex watches even more popular with outdoor enthusiasts.
Nowadays, Timex is still one of the most popular entry-level watch brands in the world. While it certainly doesn't have the prestige that comes with some of the higher-end brands, Timex is still a trusted and reliable watch company that delivers solid performance on all fronts.
Invicta Brand Overview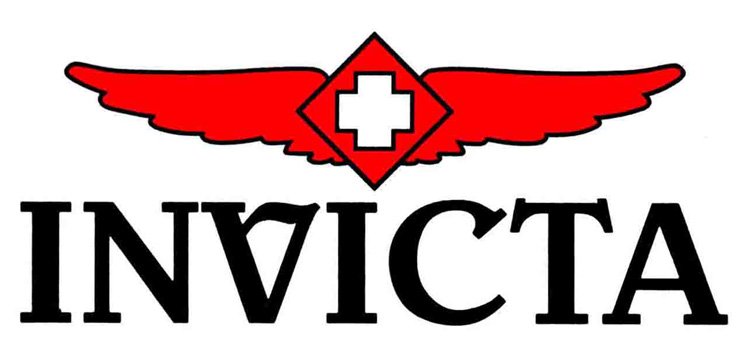 Invicta is a Swiss watch brand that is considered to be among the best in the low to the mid-range watch market. The company was founded in 1837 by a watchmaker, Raphael Picard. The Picard family continued to operate the company throughout the rest of the 20th century. Invicta, whose name is taken from the Latin word for "Invincible" made a reputation for developing high-quality Swiss mechanical watches. Invicta is also known for keeping their watch models at a relatively affordable and reasonable price range.
The 1970s was quite a turbulent time for Swiss mechanical watchmakers due to the introduction of the quartz movement. This was true even for Invicta as the company primarily developed mechanical watches. The quartz revolution of the 70s saw numerous mechanical watch companies' close shop. Fortunately, Invicta was among the few that managed to weather the storm and came out of the other side none the worse for wear.
The reason for this is that quartz movement watches were far cheaper to develop, which helped broaden the watch market and opened the doors for numerous new watch companies to take advantage. Since Invicta primarily produced mechanical watches, their standing in the market dropped considerably. The impact of the quartz revolution on Invicta was undeniable, and the company took about a decade to recover financially fully.
Nowadays, Invicta managed to find a niche in the market as the go-to affordable Swiss watch brand that manufactures precision mechanical movement timepieces. The company has also expanded its repertoire into different watch types, for example, their popular dive watch series, the Pro Diver. Invicta also has a popular pilot watch series in their catalog. If you are looking for authentic Swiss mechanical watches that won't break the bank, Invicta is the go-to brand.
Timex and Invicta Watch Comparisons
Pilot Watches:
Timex Intelligent Quartz Fly-Back Chronograph Review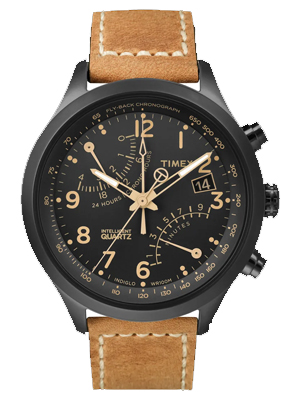 Read Amazon Reviews | See on Timex
The Timex Intelligent Quartz Fly-Back Chronograph features a sense of style that effortlessly walks the line between casual and formal. The Fly-Back also hits the mark in regards to functionality thanks to its chronograph feature. One of the essential elements when it comes to pilot watches is legibility. At first glance, the Timex Intelligent Fly-Back seemed to have missed the mark as it certainly feels quite cluttered. However, a closer inspection will show an evenly designed dial that provides each information more than enough room to breathe and to be taken in.
As for aesthetics, we thoroughly enjoyed the polished stainless steel and brown leather strap look of the Timex Intelligent Fly-Back. This design choice gives the watch a sense of style that exudes a smart and professional charm to it that also has a rugged appeal. Additionally, the fly-back four chronograph functionality gives this Timex pilot watch an edge on standard chronograph watches.
This Timex pilot watch also comes with the Indiglo backlight technology and 100-meter water resistance. Overall, if you are looking for a deceptively stylish yet affordable pilot watch that you can bring with you during your travel, the Timex Intelligent Quartz Fly-Back Chronograph might be the watch for you.
Invicta 17203 Aviator Review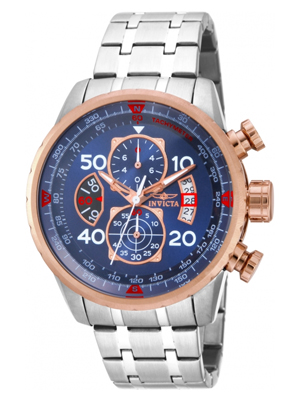 Read Amazon Reviews | See on Invicta
The Invicta 17203 Aviator is a stunning pilot watch that comes with a luxury charm at a fraction of the price. The beautifully polished rose gold-toned 48mm case combined with the stainless-steel bracelet, and striking blue dial gives the 17203 Aviator a unique high-end charm that is not common within its price bracket. Invicta certainly did not skip on pushing the watch's aesthetic through the roof with this one. However, it is quite bulky and is designed for men due to its size and robust weight.
It is important to note that this Invicta pilot watch utilizes Caliber VD57 Japanese quartz movement and analog display. Take that into account if you prefer Invicta's mechanical movement watches. The dial window is made from flame fusion crystal, and the case build provides it with substantial 100-meter water resistance.
The Invicta 17203 Aviator certainly brings the sizzle with its chic design; thankfully, the watch also comes with the steak in regards to functionality and reliability. If you are looking for a pilot watch with the charm of a luxury brand without paying an exuberant amount of cash, check out this handsome timepiece from Invicta.
Dive Watches:
Timex Allied Coastline Review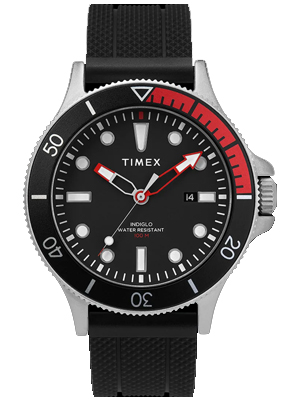 Read Amazon Reviews | See on Timex
The Allied Coastline captures what makes Timex a profitable brand to take notice of in the market. Tremendous and robust design, reliable timekeeping, and affordable. The Timex Allied Coastline utilizes a precise Japanese quartz movement for its analog dial display. The sporty design of the Allied Coastline does not hide the fact as to what type of activity it is designed for. With its comfortable and flexible silicone straps, the watch is built for comfort.
The Timex Allied Coastline measures in at 43mm, making it just the right side for men and women. The black and red accent incorporated into the unidirectional bezel design gives it some added pizzazz. While the black dial uses white markers and hands, organically enhances its legibility. Add Timex's proprietary Indiglo backlight technology, and you have yourself a reliable timepiece both during the day or at night.
The Allied Coastline is built to provide around 100-meters of water resistance, making it suitable for both swimming and snorkeling. However, do refrain from using for scuba diving. The Indiglo technology built into the watch helps enhance its overall legibility underwater. Overall, the Timex Allied Coastline is an elegant timepiece for both swimming or outdoor activities thanks to its sturdy build and backlight feature.
Invicta Pro Diver 89260B Review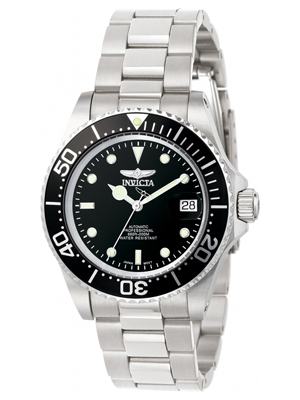 Read Amazon Reviews | See on Invicta
The Pro Diver watch series is one of Invicta's flagship models, and as you would expect, it is an excellent timepiece with a cost that won't be burning a hole through your pocket. The watch incorporates a full stainless-steel construction accompanied by a stunning black dial. The dial features white and silver markers and hands. Inside the Pro Diver is an accurate analog Caliber NH35A Japanese quartz movement. It also features a date display underneath a magnifying glass for added legibility.
The dial is well-protected thanks to the mineral crystal glass window used which is also coated with an anti-glare finish. As for its amphibious capabilities, the Invicta Pro Diver 89260B is designed to provide 200-meters of water resistance. This means that the Invicta Pro Diver can be worn for both swimming and snorkeling. Overall, this is a solid dive watch that comes with a certain level of prestige behind it. With a design similar to some luxury watch brands at a considerably lower cost, Invicta watches are excellent alternatives to watch enthusiasts on a tight budget.
Conclusion: Timex and Invicta – Which is Better?
If you're shopping for affordable quartz movement watches, you can't go wrong with Timex. Timex as a brand has stood the test of time and many of their watches come with features such as Indiglo backlighting, EZ set alarms, and perpetual calendars that competitors in the same price range do not have. When it comes to Timex, you get a lot of bang for your buck.
Invicta on the other hand does have some models, like their Pro Diver series that rank well for affordable divers. The brand also has a link of affordable automatic watches although some consumers question the brands' heavily discounted pricing strategy – claiming it may give a false impression that they are worth more than they really are.