Watch enthusiasts know the pain of selecting the perfect timepiece. The first hurdle, and probably the biggest one, is the process of determining which brand to get. Just like how petrol-heads are picky about the make of their car, watch buffs are very selective about the brand of their timepieces. For a lot of users, not every brand is trustworthy or worth the big sum of money that they will most likely be dishing out to get something of premium quality.
With the number of brands available in the market at the moment, this choice gets even harder. This is where Armitron watches come into the picture. The brand is one of the largest in the United States of America and for good reason too.
Founded in 1956 by Eugen Gluck, Armitron has a lot of quality timepiece collections available that range across a variety of styles, however; the defining feature of the Armitron brand is affordability.
Armitron Brand History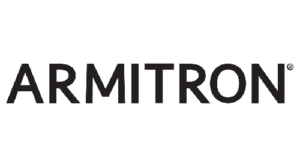 Armitron was founded in 1956 by its current president, Eugen Gluck. As of today, the Armitron watch brand is headquartered in Little Neck, New York and has a huge chunk of the watch market in the United States of America.
When the brand was founded in 1956, the E. Gluck Corporation (then E. Gluck Trading Company) was still a subsidiary of the Armin corporation that dealt with electronics.
Initially, the brand specialized in LED-powered, five-function digital watches. The term "five-function" refers to the hour, minutes, seconds, day and date functionality. The name Armitron is an amalgamation of two different words; "Armin" and "electronics". Armitron had grown to start importing, and by using cases from Switzerland, and bracelets from Hong Kong. These timepieces were hand-crafted in their factory in Arlington, Texas.
As any brand continues to grow, issues and complications are likely to arise and this held true for Armitron as well. By the end of the 1970s, the E. Gluck Trading Company and the Armin Corporation separated their ways with the E. Gluck Corporation becoming a private limited company that retained the Armitron Watches brand.
The biggest challenge any company faces is keeping abreast of the latest technological advancements and deciding whether or not to fall in line with the development. Most corporations fail to realize that not following the changing trend of technology is a sure-fire way of failure, and this statement is supported by history.
The Armitron watch brand was faced with a similar kind of dilemma when watch technology started evolving and the LED technology that was the staple of the Armitron brand, became redundant. Displaying remarkable foresightedness, the Armitron think-tank decided to make a brave move and they switched to a more practical technology; Liquid Crystal Display.
LCD displays were integrated into Armitron timepieces and when combined with Japanese quartz movement mechanisms, the Armitron LCD watches became decidedly durable and accurate. As time went on and technology kept advancing, advanced functionality like alarms and chronographs were embedded and integrated into Armitron timepieces to improve the accuracy of the timekeeping and to remain abreast with the latest trends in the watch industry.
Throughout the decade of 1980, Armitron kept expanding and soon it came to be identified across the United States of America through its connection with various professional athletes, and major sports teams. A non-exhaustive list of some of the endorsers of Armitron included Larry Bird, Dwight Gooden, Daryl Strawberry, Boomer Esiason, and Jerry Rice. Even today, Armitron remains an official sponsor of the New York Yankees, an honor that they are extremely proud of.
By the time 2000 approached, Armitron had firmly established itself as a leader of the watch industry, and it was the fifth-largest brand in the United States of America according to market share (after Timex, Casio, Seiko and Guess).
Today, Armitron is still an imposing presence and they continue to produce a wide variety of automatic movement and quartz timepieces for men and women.
Armitron Watch Collections
The common user perception is that a company is known by the number of collections it houses, and if that is considered to be true, then Armitron certainly leads the pack, because it has a long list of different watches.
Given a wide range of collection, it would be wise to break down the list into Men's and Women's collections. A lot of the collections are recurring amongst the two categories, but their design and aesthetic are decidedly different.
The Common Armitron Watch Collections are:
Dress Watches
Travel Watches
Casual Watches
Sport Watches
Night Out Watches
Graffiti Watches
Pro Sport Digital
Apart from these common collections, the men's collection has two other collections which are Analog-Digital and Solar. Whereas, the women's collection has Swarovski Crystal and AWATCH.
Dress Watches
Read Amazon Reviews | Find on eBay
Dress Watches are the epitome of class and luxury, and Armitron understands this very well. There's no doubt that a classy timepiece is an ultimate accessory, and that is why it needs to be picked with great care. With Armitron Dress watches, you don't have to worry about your looks, because you'll be impressing every single person you meet. Their dress watch collection features stainless steel bracelets and genuine leather straps that are very elegant. Armitron knows that women love bedazzled looks; so for them, they have timepieces that are studded with Swarovski crystals, rose gold accents, and bejeweled dials. Regardless of what timepiece you end up choosing, you're sure to stand out in the crowd!
Dress watches for men and Dress watches for women
Travel Watches
Read Amazon Reviews | Find on eBay
Travelling can either be a complete breeze, or an absolute nightmare. Armitron seeks to assist you in your traveling by providing you with an accurate, comfortable and stylish timekeeping solution; the Armitron Travel Watch Collection.
To find the best travel watch, a couple of factors need to be kept under consideration of which the first and perhaps the most important factor is durability. Armitron's watches are made of durable resin and leather strap. Most of the watches have water-resistant capabilities to ensure that no harm will come to the mechanism inside. Not only are these watches battle-hardened, but they are also aesthetically pleasing so you can get them in a variety of colors. Regardless of whether you're taking a small walk across town, or flying across continents; the Armitron Travel Watch Collection will not let you down.
Travel watches for men and Travel watches for women
Casual Watches
Read Amazon Reviews | Find on eBay
As our lifestyles have become fast-paced, for some users it is essential to find a timepiece that is sort of a jack of all trades. Something that can fit perfectly in any scenario, but still adds a layer to your style. That something is the Armitron Casual Watch Collection. The collection consists of watches with stainless steel, leather, and resin straps. Some models even include chronographs and subdials, and all the watches come in a large array of styles and colors. The unique selling point of the casual collection is available in a variety of features and dials, while at the same time providing accurate timekeeping feature.
Casual Watches for men and Casual Watches for women
Sports Watches
Read Amazon Reviews | Find on eBay
If you religiously follow an active lifestyle and enjoy various sports, Armitron has a collection specially designed for you. The watches in this category are designed to be sweat resistant up to a certain level, and they have features like adjustable resin straps, chronograph analog-digital displays, multi-function dials and a lot more. Buying any of these watches is like making a commitment to yourself regarding your fitness and overall wellness. The best part of the Armitron Sport Watch collection is that it comes in a wide variety of colors and styles so you can remain active and fit without compromising on the style.
Sports Watches for men and Sport Watches for women
Night Out Watches
Read Amazon Reviews | Find on eBay
The night out watches are designed to provide comfort and trendy feel to the users so they can confidently flaunt their timepieces to those thriving parties and night outs.
If you're going out for a night out with your buddies and you want to remain trendy, classy and the talk of the party, then you can confidently pick out any watch from the Armitron Night Out Watch Collection. It's sure to impress everyone around you!
Night Out Watches for men and Night Out Watches for women
Armitron Brand Reputation
When watch aficionados need to pick out a new watch, they consider every tiny detail of the brand they are interested in, and perhaps the most important detail of all is the brand's reputation.
Armitron is primarily known in the market as an inexpensive brand which is not quite in the league of mall watches, but good enough to continue selling high-end luxury, sport, and everyday casual watches.
But, all that glitters is not gold and in this case, unfortunately, this is true as the watch community has a lot of concerns about the quality of Armitron watches. It is constantly being termed as a brand that "tries hard" but can never really stand up to the major brands like Seiko, Casio and the like.
When we look at some of the watch forums like EDC Forum and other watch forums, we can see that the users generally do not have a lot of positive things to say about the brand quality.
This means that the Armitron Brand reputation has taken a huge hit in recent times and all of it involves around not reaching customer expectations. Customers acknowledge the affordability aspect but they are also skeptical about the value they receive from the brand as compared to competitors like Timex for similar price points and features.
As an example, you could look at something like the Armitron Unisex Sport Watch and compare it to the Timex Unisex Expedition Classic. At first glance, they look very similar but with Timex, you're getting their own proprietary Indiglo backlight technology, 10-year battery life, and scratch-resistant mineral glass and the reliable reputation of a brand that's been around for 102 years longer than Armitron. The price difference may seem negligible but for some consumers, it's the top priority and this the one thing where Armitron wins with this watch.
Is Armitron A Good Watch Brand?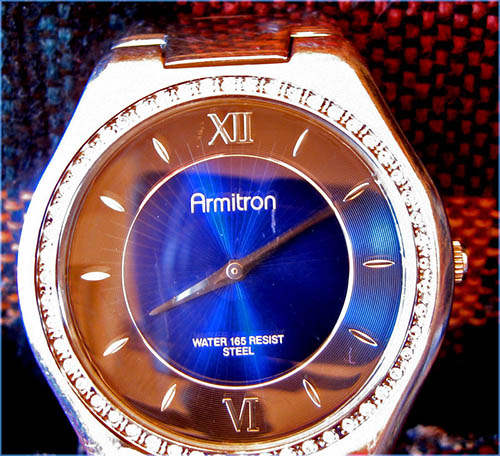 The unique selling point that Armitron has is its affordability. Armitron is a budget watch brand that aims at offering a wide variety of timepiece collections in various styles and designs to satisfy the needs of budget-concious consumers.
Obviously the term what you define as "good" is very subjective. Keeping in mind the price point and realistic expectations, Armitron watches do provide decent value for the price. Many of their watches sell in the sub-$50 price range, considering they use accurate Japanese quartz movements and build quality they offer reliable and accurate watches.
Armitron is a brand that knows its modus operandi very well and stays within some set parameters. Within these limitations, it does its job, which is providing accurate timekeeping watches that are also considered utilitarian and fashionable enough for the price.
Where To Buy Armitron Watches?
Armitron has quite a presence in the United States of America and these watches are available commercially almost all the well known retail outlets.
You can also buy Armitron watches on Amazon, eBay, and Armitron's website.
Where Are Armitron Made?
Armitron is headquartered in the Little Neck, NY, US. Many of their watches are assembled in China using Japanese components, although the country where each watch is manufactured may vary from model to model
Armitron Watch Warranty
Armitron aims at providing complete customer satisfaction and they have a return policy of thirty days, provided that the surface of the watch has not been damaged.
Regarding extended warranties, each timepiece has its specific warranty that varies according to the model and date of purchase. You can check out the warranty of your desired timepiece here.
In a nutshell, if you're aiming to buy an automatic or even a quartz watch that is trendy, elegant, fashionable and at the same time not very heavy on the pocket, then Armitron is the brand for you. The inner watch enthusiast inside of you will be satisfied and you won't be spending a fortune to get the timepiece you want. But if durability and heritage are what you seek, you might like to switch to other options.