When it comes to Chinese products, consumers are generally doubtful of their quality. With the surge of illegal replicas of various designer items such as bags, shoes, and even watches, consumers do not usually go to China when they need premium quality products.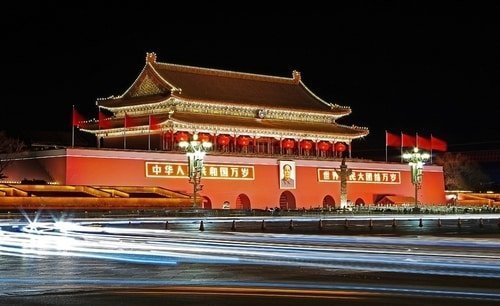 In addition to knockoffs are cheaply and mass-produced items. Because they are mass-produced, their quality is not closely examined. If you'll search for Chinese watches, you can surely find a wide variety of brand names that offer items for less than a hundred bucks. However, they'll only be functional for at most a year, maybe even a month, or sometimes just for a week.
But don't dismay. We've searched far and wide the ocean of Chinese watches and we're still able to find some watch brands that truly stand out among the rest. These brands are true to their commitment to quality watchmaking and exceptional craftsmanship.
Top Chinese Watch Brands
天津海鸥 (TIAJIN SEA-GULL)

Officially named as Tianjin Seagull Watch Group Co. Ltd., but simply known as Sea-gull, this watchmaking company was established in 1955. It is considered the largest manufacturer of mechanical watch movements across the globe. It produces 1/4 of the world's total production.
It was originally named as Tianjin Watch Factory and started with only four personnel. By 1990, it became a national company and by 1992, it was renamed as the Tianjin Seagull Corporation. With the renaming, the company also decided to stop producing mechanical watches and focus on quartzes. However, after five years, they reverse back and focused on mechanical movements and watches up to the present.
To cater to a wider market, Sea-gull timepieces vary from high-end, mid-range to low-end. They also have different kinds of products like tourbillons, quarter repeater, and minute repeater.
Visit its website here to see the Sea-gull collections. There are also a number of Sea-gull watches on Amazon.
飞亚达(FIYTA)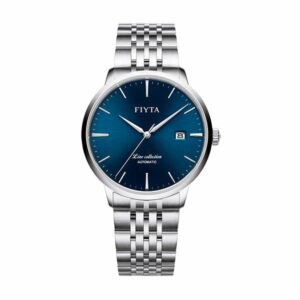 The Fiyta watch brand was launched in 1987. Since then, it has committed to producing reliable and stylish timepieces.
In particular, Fiyta designs and standards are inspired by aeronautics. As such, Fiyta makes sure that its timepieces are professionally and meticulously crafted to be functional even in space flights.
With such high standards, Fiyta has become one of the major space watch brands of the world. However, Fiyta does not only focuses on space watches. It has been continuously innovating its watchmaking and designs to cater to a larger, even international, market.
Visit these links to see Fiyta watch collections for Men and Women.
依波(EBOHR)


Officially named as EBOHR Luxuries (Shenzhen) Co., Ltd., Ebohr Luxuries was established in 1991. It is a watch enterprise under the umbrella company Citychamp Watch & Jewelry Group Ltd. Among its well-known watch brands are Ebohr, Kana, and EC.
Ebohr specializes in high-quality watches. To accomplish this, its Headquarters is complete with the technical center, design R & D, precision manufacturing, logistics support, brand marketing, market sales, international business, and market sales centers. It has around 32 company-owned branches in Mainland China alone.
Each Ebohr timepiece exudes elegance and sophistication without compromising its precision and reliability. The company also keeps on developing new designs to keep up with the current trend.
Have a look at this link to see the luxuriousness of Ebohr timepieces.
罗西尼(ROSSINI)


Rossini is a well-renowned company under a Hong Kong-listed company China Haidan Holdings. This Chinese watch brand was started by a Swiss watchmaker who started his crafts in manufacturing watch cases in Singapore.
Rossini then moved to Zhuhai in 1984 and the following year, Zhuhai Gree Rossini Watch Industry Ltd. was officially established.
The brand specializes in traditional classy dress watches equipped with imported movements and in-house cases. Although, the company also manufactures gold-plated watch cases for other brands.
Because of its high-quality timepieces, Rossini now exports its products to the US, Germany, Japan, Hong Kong, and others. Its annual production now reaches around a million!
See Rossini Men's collection here.
天王(TIAN WANG)
The brand name, Tian Wang, translates to Emperor. Even its logo takes the shape of a crown. From these, Tian Wang is quite explicit with its mission – to be superior in the Chinese watch industry.
Tian Wang started in 1988. In that same year, it produced its first timepiece which instantly popular in China, especially among women. By 1991, it was awarded as "Shenzhen Special Economic Zone High-Quality Product". The brand also received other more awards and recognitions.
The brand launched its first mechanical watch in 1994. The following year, it introduced its first all-tungsten-steel watch. Throughout its history, Tian Wang has been launching remarkable and premium quality watches.
In pursuit of its mission, Tian Wang stands firm on its tradition of pursuing excellence in watchmaking. It boasts not just of quality but even superior aesthetics and style of its watches. And with this, the company just keeps on growing. By 2012, the company is already producing about 1.3 million watches annually.
Visit this page to see Tian Wang Collections.
北京手表厂(BEIJING WATCH FACTORY)
This watchmaking company started in 1958 and was established in Changping, Beijing. Back then, the whole company was composed of only 21 craftsmen. Yet, their products quickly received a good reputation for quality craftsmanship.
Among its significant contributions, Beijing Watch Factory, or simply Beijing, played a vital role in the development of the Chinese Standard Movement. By 1972, the said company started producing the ZB-1 watch with the said movement equipped with 17 jewels. It also developed a 40-jewel automatic movement and named it SZB-1C. This was simply the first automatic movement with Chinese Standard.
By 1990, Beijing was already exporting watches as well as movements. In the latter part of the decade, they were even manufacturing watches for several clients.
Led by watchmaker Xu Yaonan, the company started producing its in-house tourbillon watches. The prototype was already set for production by 1996. However, the production got delayed because of the financial crisis in Asia. It was only in 2004 when the TB01-2 tourbillon was finally produced.
Currently, aside from its tourbillons, Beijing features the Bladelegant Collection, Silk Whisper, Beihai, Star Hunter, Oriental Culture, and others. If you want to see more of its collection, visit this page.
---
Upon learning about these brands, perhaps you've realized that you've quite underestimated China. Similar to Russian watches that often get overlooked for their lack of aesthetics, many shoppers pass over Chinese products for their general mistrust of quality.
While they do not have the reputation that Japanese watches or German watch brands have, it goes to show that China has more to offer than just knockoffs, cheaply-made or grey market watches. We just have to dig a little deeper to find the real treasures that they're hiding.