Coros Wearables, Inc. is a company that produces some of the best wearable devices in today's market. They have a strong focus on helping athletes and outdoor explorers to get the best performance out of their smartwatches.
But despite the excellent performance and the innovation presented by their products, consumers might not fully trust the brand. They are a younger company and do not have as much experience as brands such as Garmin, Polar, and Suunto.
In this article, we will be going through the history of Coros Wearables, Coros' smartwatch lineup, and their brand reputation. And by the end of this article, you should have a better idea if you should invest in Coro's high-end GPS smartwatches.
Brand History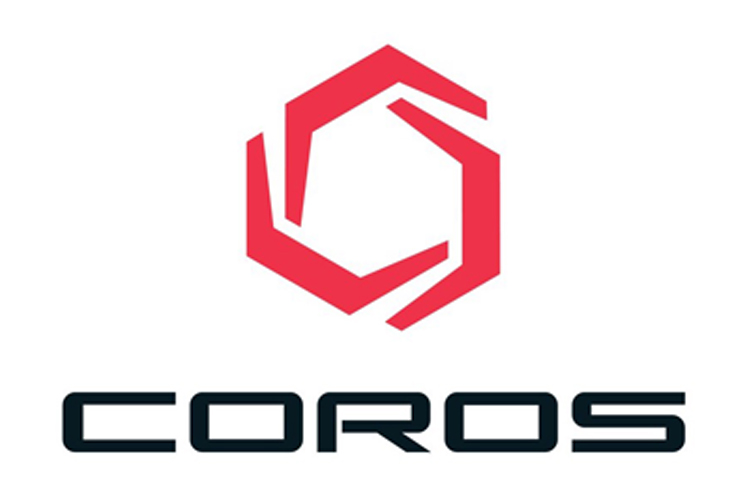 Compared to competitors such as Garmin, Polar, and Suunto, Coros is a much younger company. Their first product, the Coros Linx Smart Cycling Helmet, was released in 2016. But unlike most of the established brands, the Linx came into fruition via a crowdfunded campaign.
The success and well execution of Coros' early products put them on the radar of a lot of consumers. They initially relied on backing and crowdfunding and primarily focused on smart cycling helmets.
Multiple investors saw the potential of this brand. And after a few years of developing products, Coros caught the attention of Lewis Wu, who eventually became the company's CEO. With their new leadership, Coros entered a new market.
Despite Lewis Wu's background in TP-Link, he was able to think outside his field. He saw the need for better smart mountain/hiking equipment. He helped market Coros' new wearable products, the Pace and Apex, which were launched in 2018.
Despite the wearable market being extremely competitive, Coros was able to find its identity. Their watches boasted class-leading GPS Technology and long-lasting battery life. With their newfound market, Coros is looking to be one of the major players in the health and fitness tracking smartwatch market.
Smartwatch Collection
Coros Pace and Pace 2
The Coros Pace series serves as Coros' entry-level smartwatch line. The current iteration, the Pace 2, features a combination of gorgeous aesthetics and features that easily compete with the rest of the smartwatches at this price range. It is also touted as the lightest GPS smartwatch in the market.
The Coros Pace 2 only weighs 29g which makes it a perfect companion for outdoor activities or general workouts. The original Pace is a bit heavier at 48g but still lighter than the rest of the competition.
What separates the Pace 2 from the rest of the fitness trackers in its price range is the onboard navigation, which uses GPS assisted by GLONASS and BEIDOU. Coros promises more accurate results compared to its competitors.
Of course, the Pace series does not compromise on the essential smartwatch features. Both watches pack a 240×240 screen that is easy to read regardless of the lighting conditions. The Pace series also has full support for notifications. Additionally, they can connect with ANT+ devices.

It is also packed with sensors such as an optical heart rate monitor, altimeter, accelerometer, compass, gyroscope, and thermometer. The Pace series does offer some sleeping tracking capabilities but isn't as in-depth as some of its competitors.
Just like Corros' claims, the Pace series is one of the best smartwatches when it comes to battery life. The Pace 2 can last up to 30 Hours in Full GPS Mode.
Overall, the Coros Pace Series may not be the most feature-packed in the market. However, it is one of the most stylish and one of the most advanced when it comes to its core functionalities. The Pace series is highly considered to be a more stylish alternative to watches such as Garmin Forerunner 245.
COROS Apex and COROS Apex Pro
The Coros Apex and Apex Pro serve as the midrange models in Coros' GPS smartwatch lineup. These watches carry most of the features found on the entry-level Pace series but add new features and improvements to aspects such as the build quality.
Both watches are feature-packed and can track almost any indoor and outdoor activity. They both sport similar sensors and are capable of giving accurate results.
Coros has also nailed the design of these watches. Both watches use high-quality materials that easily reflect their retail prices. The glass is protected with Sapphire crystal, and the body is made of either steel or titanium.
Both watches have an aluminum back cover. Both watches also feature a rotating crown which is crucial to have when wearing gloves that cannot access the touchscreen display. Both have a water-proof design and can withstand a depth rating of 100meters, making them great for swimming-related activities.
There are, of course, some noteworthy differences between the standard Apex and Pro Model. The Apex has a more elegant design that can fit any occasion, while the Apex Pro has a bulkier design that is made for outdoor activities. This does inevitably make the Apex Pro thicker and heavier.

The Apex Pro also has more features such as blood oxygen monitoring, a larger sensor, and an oximeter which is found on the higher-end Vertix.
Like other smartwatches, the Apex and Apex Pro are fully capable of displaying notifications and other alerts. These features are, however, pretty basic since these watches do not have built-in Wi-Fi.
Like the Pace Series, the Apex Series has outstanding battery life. The Apex can last up to 100 hours in UltraMax mode. It will last up to 35 hours on GPS mode and 30 days on standby usage.
The Coros Apex Pro, on the other hand, can last up to 40 hours on normal GPS mode. It can also last up to 100 hours in UltraMax mode.
COROS Vertix
The COROS Vertix is Coros' flagship GPS smartwatch designed for outdoor enthusiasts. It also has most of the essential health tracking features to complete the overall smartwatch experience. The oximeter, for instance, helps in monitoring altitudes on activities such as hiking and climbing.
Just like Coros' other watches, the Vertix is packed with the most advanced sensors, which include a barometric altimeter, oximeter, optical heart rate monitor, accelerometer, spo2 meter, compass, gyroscope, and thermometer.
Just like the Pace and Apex Series, The Coros Vertix is one of the best-built watches in its price bracket. It has a titanium build and utilizes sapphire to protect its glass. The premium build ensures that the Vertix won't let you down, especially in emergency or critical situations.
Surprisingly, the watch is quite light considering its materials. This ensures that the Vertix will not get in the way of your activities. The Vertix is also waterproof up to 150 meters, making it a great fit for swimming-related activities.
Just like the Pace and Apex Series, The Coros Vertix has all the general features of a smartwatch. It can fully display notifications and various phone-related alerts. Unfortunately, these features are basic compared to its competitors and do not feature installable apps since it does not feature Wi-Fi.
The Vertix has excellent battery life, just like Coro's other watches. It can last up to 45 days on standby mode, 60 hours on normal GPS mode, and 150 hours on UltraMax mode.
The Vertix is feature-packed, built great, and offers a great software experience. It is truly worthy of its flagship GPS smartwatch status.
Brand Reputation
COROS is one of the fastest-growing brands in the smart wearables market. To think that the company didn't have the necessary resources and only relied on crowdfunded campaigns during their early years is quite astonishing, considering they are now competing with bigger and more established brands.
Coros is also not easily intimidated. They jumped to the smartwatch market despite knowing that their competitors are way more advanced than them. This has forced them to innovate that they are a competitive brand.
Is Coros a Good Smartwatch Brand?
Unlike their competitors, Coros does not have an extensive history with other products. While this may seem like a disadvantage, it actually has its merits.
Older brands tend to apply newer technology to existing innovations to create a newer model. But at the end of the day, this does not offer anything new. It is simply an already existing product with a different name and more advanced features.
Coros, on the other hand, is willing to take the risk. They launched their early products despite having no guarantee that each product will be a smash hit. They also jumped to the smartwatch market despite only having manufacturing experience with smart cycling helmets.
While Coros may not yet be a household name, they are continuously proving that they have what it takes to compete with the larger brands. Their watches show innovation and a strong focus on their target market.
This is evident with their focus on having advanced GPS technology and excellent battery life. While Coros smartwatches tend to suffer when it comes to advanced user-related features such as app installations, the core features remain solid and are never compromised. Coros' smartwatch selection isn't that big; their watches are guaranteed to be well refined.
Where To Buy Coros Watches?
COROS smartwatches are available on their Official Website, Amazon, and eBay.
Where is Coros Watches Made?
COROS smartwatches are manufactured in China.
Coros Watch Warranty
COROS smartwatches have a two-year warranty.