Polar is one of the most respected brands when it comes to fitness trackers. Their products are trusted by athletes around the world. However, when it comes to smartwatches, they aren't the only ones producing quality training and fitness tracking watches for professionals.
Other brands such as Suunto and Garmin are also well-known and well respected in this field. However, Polar's watches have several features that help them stand out in the fairly packed fitness tracking and sports watch market.
In this article, we will be going through Polar's extensive history and brand reputation. We will also be going through their smartwatch collection and talk about what makes them special. And ultimately, you will learn whether or not Polar's watches fit your style and your needs. Keep on scrolling to find out more.
Brand History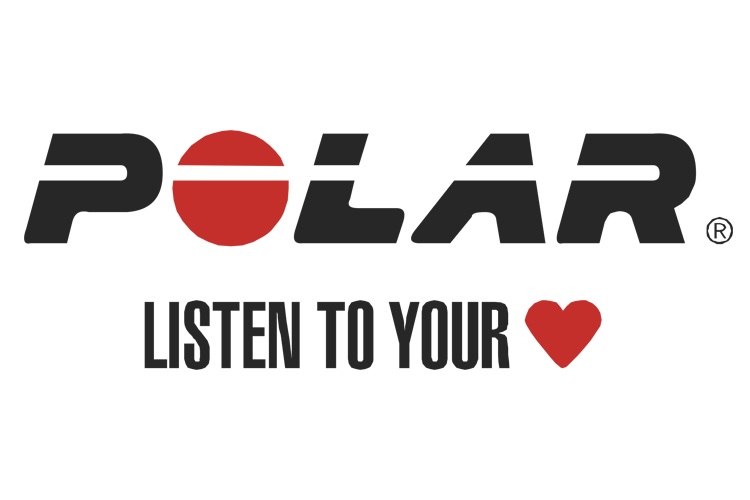 Polar Electro Oy (globally known as Polar) was founded in 1977 by Seppo Säynäjäkangas. Seppo was the first person to invent a wireless EKG heart monitor. Three years later, Polar applied for its first patent for wireless heart rate measurement and claimed the title for the Pioneer of wearable sports technology.
In 1982, Polar introduced the Sport Tester PE 2000, the world's first portable wireless heart rate monitor. And in 1986, they released the first heart rate analysis software.
The first cycling computer with a heart rate monitor called the Polar Cyclovantage was introduced in 1990. They also introduced the first polar device that can monitor heart rate variability in 1995.
Owzone, a new feature for watches that helps in maintaining the ideal heart rate of users in every workout that they perform, was added in Polar devices in 1997. Several features were also added in the succeeding years, such as a Personal Trainer feature in 2001 and a mobile app called Polar Mobile link in 2005.
In 2009, they introduced the first device that will help track a group's fitness progress. This device is called the Polar Cardio GX. It was made for fitness classes.
In 2013 a web and app was made for analysis and to help plan for training schedules and more. This app is called the Polar Flow. In 2014, Polar Loop and Polar V800 were released. These watches help keep track of activities, with an inactivity alert in Polar Loop and a pro-level multi-sports feature with a 24/7 activity tracking in the V800.
Polar also introduced the first device with an OHR sensor in 2015; this device is called the Polar A360. In 2016, the Polar M600 was released; this is their first sport-optimized smartwatch.
In 2018, Polar encountered an issue regarding the shared private information of users on the internet. This led to ending some online functionality on their devices.
Polar offered research co-operation in accordance with supporting studies in exercise science. Their devices are widely used in scientific studies.
The company is headquartered in Kempel, Finland. Polar has approximately 1,200 employees worldwide, 26 branches in more than 80 countries/regions, and more than 35,000 retail locations. Polar produces a variety of products and accessories for heart rate monitoring for physical activity and exercise and also to assess variability in heart rate.
Smartwatch Collection
Polar Vantage Series
Polar's Vantage Series are multisport watches primarily designed for athletes. The lineup currently consists of the Polar Vantage V, Vantage V2, and Vantage M.
Polar Vantage V2
The latest flagship model in the Vantage series is the Polar Vantage V2, which is the follow up to the original Vantage V. Just like its predecessors, the Vantage V2 is strictly made for maximum sports performance.
It does leave out some more consumer-oriented features and does not incorporate the bleeding edge of smartwatch technology. However, all of its software and hardware design elements ensure that the Vantage V2 can be as optimized as possible to the needs of professional athletes.
As expected from a multisport watch, it has all the necessary sensors to produce accurate results. It has a built-in optical heart rate sensor, GPS, accelerometer, barometric altimeter, and compass. Additionally, the vantage V2 can track additional non-training-related activities such as sleep tracking and general health tracking.
The hardware of the watch is also well optimized for the needs of athletes. The watch has a lightweight frame that only weighs 52 grams. This is perfect for workout sessions since the watch won't add additional weight that can potentially restrain your activities.
The Vantage V2 also has a 1.2-inch display powered by a reflective LCD. Its display is very easy to see regardless of the lighting conditions. This is again very crucial since you must be able to see your watch regardless of the weather.
Vantage V2, however, has an ambient light sensor that regulates the display's brightness according to the environment. Apart from 5 physical buttons, the monitor is also touch-sensitive, which makes navigation very simple.
The battery life of the Vantage 2 can last up to 40 hours in training mode or seven days with basic usage and 24/7 heart rate monitoring. The long battery life ensures that the watch will not die even while using most of the features during training sessions.
Polar Vantage V
Another high-end fitness and sports watch that is popular among Polar's offerings is the Vantage V2's little brother, the original Polar Vantage V. It is very similar to the Vantage M, the only difference being the Vantage V's heavier design.
However, this added weight should not be considered as a downside. In exchange for this heavier design are additional and improved features that make the Vantage V into a veritable powerhouse.
When it comes to features, the Vantage V has the standard GPS and GPS tracking functionality. Additional features include a heart rate monitor powered by precision prime technology for higher accuracy. It also comes with a barometric measurement function and an easy-to-use touchscreen control configuration.
A unique feature that it has is the Recovery Pro. What this feature does is help you get the proper recovery period in-between each exercise or activity. A nice feature to have to prevent injuries due to over-exercising your body.
Surprisingly enough, it still has one more trick up its sleeves in the form of the Running Power Meter feature. This mode helps track in great detail how the users exert energy during activities from running to biking. This is a new tracking feature that can help deliver valuable data to triathlon participants on how they should conduct their training to optimize results.
Polar Vantage M
The Polar Vantage M is considered to be the little brother of the other higher-end watches in the Vantage Series. It retains the same high-quality build as well as the features of the other two models. However, this model manages to make a price cut making it the most affordable watch in the Vantage lineup.
The Vantage M has all the key components such as GPS, heart rate monitoring, and enough special training functions to meet the needs of athletes. It also comes with some extras, including breathing and stretching exercises.
The Polar Vantage M also has lots of outdoor sports activities, including cycling, swimming, and running. The sports and training modes are fairly similar between the Vantage M and the Vantage V and V2. However, you will need additional sensors to measure running power and muscle load.
Some hardware changes, such as the LCD, were also made to lower the Vantage M's price. The Vantage M is, however, lighter than the Vantage V and V2. Those two watches aren't particularly heavy. But, of course, having a lighter watch is always a good thing.
The Polar Vantage M in training mode can last up to 30 hours. If using more basic features, including the heart rate monitor, the battery life is extended to five days.
Other Polar Smartwatches
Polar Ignite
The Polar Ignite is very similar to the rest of Polar's offerings. It is built well and has all the essential training features. However, unlike watches from the Vantage series, the Ignite has a different approach. Instead of focusing on training modes for athletes, the Polar Ignite puts more emphasis on daily maintenance and exercises.
The Polar Ignite still has all the essential tracking options found on other Polar watches, such as cycling, running, and swimming. The Ignite also has a built-in GPS, optical heart rate sensor, activity tracking, solid battery life, and smart notifications.
It can also track speed, distance, route, and altitude. It also has smart calorie monitoring.
However, the Ignite has additional features that cater to casual consumers who may not have a training schedule rather than athletes who already know what they are doing.
This is done through Ignite's adaptive workout recommendations. The watch tracks your recent activities and offers recommendations for the best activities to work on. Alternatively, the Ignite can assess your current state through a five-minute fitness test.
Additionally, the Polar Ignite offers advanced sleep-tracking features. Again, advanced analytics can potentially help detect and fix sleep-related issues.
As for the physical aspects of the watch, the Ignite has a lightweight design weighing only 35 grams. It also has a crisp and bright display that can rival watches from the Vantage series. The battery life of the Polar Ignite lasts up to 17 hours in training mode.
Polar Brand Reputation
Polar is well respected when it comes to manufacturing sports and training-related equipment. They have a long history with these kinds of equipment and are known for developing the world's first wireless heart rate monitor.
Polar is also has a good reputation in terms of its GPS technology. They even rival brands that also specialize in this aspect, such as Suunto, Coros, and Garmin.
So overall, if you are a fitness enthusiast, a professional athlete, or even a casual user who just wants to make improvements to their everyday exercises, Polar is without a doubt one of the best brands.
Is Polar a Good Smartwatch Brand?
Polar's smartwatches are well trusted by athletes. The feature set, hardware, and software are all centered towards fitness tracking features.
Also, Polar's smartwatches are well-known for being well-built and reliable watches. Polar claims that the watches have passed many US military-grade checks to ensure that they can withstand extreme temperatures, drops, and humidity.
However, there is a downside to Polar's watches. Most watches in their lineup, even some of the higher-end ones, lack some of the features you'd find on a competitor such as Garmin.
Most Polar watches are not utilizing newer technologies such as OLED for their display. Additionally, a lot of these watches also lack support for music streaming services, storage for local music, etc.
But, of course, all of these compromises are made to help their watches become the best tool for training and exercises. The software is more advanced than its competitors, and as mentioned earlier, the build quality and reliability are some of the best in its class.
If you are more focused on reliability, fitness tracking, and health tracking features, then Polar watches are definitely worth a closer look at.
Where To Buy Polar Watches?
Polar smartwatches are available on their Official Website and online retailers including Amazon,
New and pre-owned Polar watches can be found on eBay.
Where are Polar Watches Made?
Polar smartwatches are manufactured in Guangzhou, China.
Polar Watch Warranty
Polar smartwatches have a two-year warranty.