Both Daniel Wellington and MVMT are relatively new watch brands that have quickly gained popularity during recent years. Their modern minimalist and stylish aesthetics s are the main selling point of both brands, and it is easy to find a cool wristwatch in their catalog. However, based on most watch enthusiast circles, it seems that both brands are still being looked at as a trend.
Watch Brand Comparison Daniel Wellington and MVMT
Is there any weight to this perception of the two brands, though? We will be taking a more in-depth look at Daniel Wellington, and MVMT watches to find out.
History of Daniel Wellington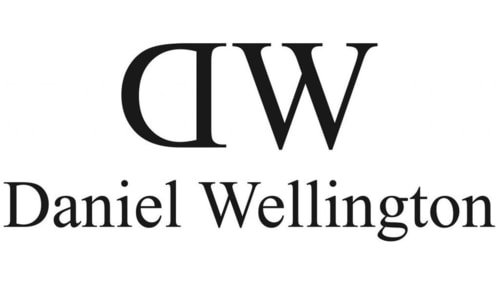 Founded in 2011, Daniel Wellington is a Swedish watchmaker company owned by Filip Tysander. DW's steady climb to prominence can be attributed to their focus on creating modern style watches aimed at the younger generation.
Daniel Wellington quickly became one of the more popular brands with over six million watches sold around the world. This boost in sales can also be credited to the company's on-point marketing strategy. Since their target demographic is the younger generation of watch consumers, they poured the majority of their advertising into social media networks such as Instagram.
At the moment, DW is currently available in 25 countries and counting. When it comes to the functionality and performance, DW incorporates entry-level quartz movement technology that was developed by the Japanese company, Miyota. A China-based factory handles assembly of their watches.
Over the past couple of years, Daniel Wellington has received numerous acclaims such as being one of the fastest-growing private companies in Europe. One can say that while the overall construction of their watches may be lacking, DW certainly knows their target customers and how to market their products.
History of MVMT


MVMT was founded by Jake Kassan and Kramer LaPlante in 2013, making it another new face in the watch industry. However, they have quickly found their place in the market with their innovative watches.
The company name is a play on the word "Movement". MVMT also had quite an exciting start as the company began via a successful crowdfunding campaign on Indiegogo. MVMT focused on delivering quality watches at a more consumer-friendly price.
MVMT also started branching out with their products as they began manufacturing sunglasses back in 2016. On August of 2018, MVMT was acquired by Movado, selling for over $100 million. MVMT has since been steadily building their repertoire. Now, under the banner of Movado, MVMT has shown considerable improvements to the overall quality of their watches.
Daniel Wellington and MVMT Watch Comparisons
As we have stated earlier, both these brands are still relatively new and can even be considered finding a solid foothold in the market. While they both offer modern style watches for the new generation of watch enthusiasts, they do approach certain aspects differently. We will be comparing some of their best-selling watches, to help paint a clear idea of the difference each brand has from one another.
Dress Watches
Both brands are known for their minimalist and stylish watches. Their products are a perfect option for the younger generation looking for something to emphasize their modern style. Since Daniel Wellington specializes exclusively in dress watches, we will be pitting the best models from each brand in this category only.
Daniel Wellington Classic Black Sheffield

Aiming for a blend of traditional and contemporary? The DW Classic Black Sheffield delivers that perfect blend in spades. With its interchangeable 20mm strap and 41mm stainless steel case, the Sheffield is designed to cover all occasions, whether formal or casual.
The stainless-steel case comes with a pure black dial with silver markers and hands – a simple yet effective design choice. The dial is also protected by scratch-resistant mineral crystal glass. The watch utilizes Japanese-quartz movement technology, which improves upon its precision.
Other notable features include water resistance of up to 100-feet. Its aesthetic is where it truly shines. The minimalist approach is sublime and is designed not to take the attention from your attire but enhance it. The watch is also designed to accommodate both men and women. If you are looking for something that balances the traditional dress watch appearance with modern stylistic flair, the DW Sheffield fits the bill on that one.
Daniel Wellington Classic Durham

The Daniel Wellington Classic Durham exudes an aura of luxury with its rose-gold 4mm sound case. The eggshell white dial motif perfectly complements the primarily gold aesthetics and is designed to deliver that sophisticated vibe to complete your formal attire.
The straps are genuine American leathers and measures in at around 20mm. The dial is also protected via mineral crystal glass that is quite resistant to scratches. As for what's within this simple yet beautiful timepiece, it features the ever-reliable Japanese-quartz movement technology.
The leather straps are also entirely interchangeable, which further expands the possibilities in regards to its appearance. As for some noteworthy additional features, the DW Classic Durham is designed to withstand water damage for up to 100-feet. It weighs a total of 1.44oz and is also advertised as a unisex timepiece.
The DW Durham is a tad more extravagant when compared to the DW Sheffield, but that is one of its strengths. It certainly embraces the flashier side of dress watches and proudly shows it off.
MVMT Classic Minimalist Watch

MVMT has built a solid reputation for providing watch aficionados with an excellent selection of minimalist modern watches. The MVMT Classic is one of their best in this regard. While it features a minimalist appearance, the attention to detail and craftsmanship is undoubtedly not something you can describe as minimalist or straightforward.
With a reasonable price tag, the MVMT Classic can undoubtedly be considered a great deal for young watch lovers. It features a 45mm black case that is perfectly partnered up with a tan leather wristband. The watch earns a spot in your wardrobe for both formal occasions, daily wear, and even outdoor trips.
The watch features battery-powered three-hand Miyota quartz movement. It is also designed to be water-resistant for up to 100-feet, making it able to withstand splashes and rain. The glass is also made from hardened mineral crystal.
In terms of comfort, the leather straps are supple enough to prevent any chaffing on the wearer's wrist. The MVMT Classic is made in the USA and comes with a two-year warranty as well. This model is undoubtedly one of MVMT's most popular and best-selling in their catalog. Sleek, reliable, robust, and eye-catching – these are just some of the words that perfectly describe the MVMT Classic.
MVMT 40 Series Analog Watch

The sleek MVMT 40 Analog Watch is one of the brand's most comfortable watches to date. The strap fits snugly on your wrist, and the watch design itself captures the signature minimalist style of MVMT. The case depth measures in at only 7mm, making it extraordinarily slim and ideal for both men and women.
The Gunmetal Sandstone color tone is also one of the watch's highlight feature as it fits into most occasions. The MVMT 40 Series incorporates their standard battery-powered three-hand Miyota quartz movement technology. See the entire 40 Series on MVMT.com.
The MVMT 40 Series comes at a reasonable price as well, as expected from MVMT – this model exudes quality while maintaining a budget-friendly price tag. Additional features of note include its 100-feet water resistance, meaning it can withstand rain and the occasional splash but never submerge it fully underwater.
This watch also comes with the MVMT two-year warranty, which shows how confident the manufacturers are with their products.
Best Dress Watch – Since we will be going with style as the deciding factor in this section, most would agree that MVMT takes the crown. Daniel Wellington watches are surprisingly more expensive as well, while the MVMT is half the price with a more appealing overall design. Construction-wise, the MVMT watches are also more reliable.
Conclusion: Daniel Wellington and MVMT – Which is the Better Watch?
If we base our decision on the quality of their timepieces and take into account all the input from watch aficionado circles, then MVMT is the superior choice between the two. Both offer stylish minimalist wristwatches, but only MVMT manages to pull it off with a unique take and reliable construction. All of that at an affordable price tag.
Daniel Wellington is also often criticized by having some over-priced watches that do not equate to its actual quality. DW does have an impressive collection of uniquely designed watches in their catalog. To those looking for a wide selection of watches, Daniel Wellington is undoubtedly one that delivers in this regard.
As for MVMT, they have proven to be a force to be reckoned with. From humble beginnings as a successful crowdfunded company, to a subsidiary of Movado. MVMT has built a reputation for being a budget-friendly watch that offers reliability and a unique style for the younger generation crowd. Check out all best selling MVMT watches here.