Compared to Swiss or Japanese watch brands, Swedish watch brands tend to be humble in nature and number. They are not globally recognized yet, and most of them don't produce many models and are literally small companies. Yet, their products can actually surprise you.
Swedish watchmakers, in general, infuse Scandinavian design and craftmanship into their timepieces with a focus on Scandinavian style in simplicity and minimalism.
Often compared to Danish watch brands, these young brands have attempted some bold designs and innovations while many of them are small, independently owned, or funded online.
So together, let's learn more about these Swedish watch brands.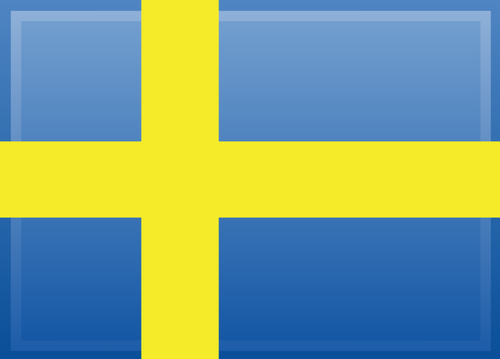 Swedish Watch Brands
LARSSON & JENNINGS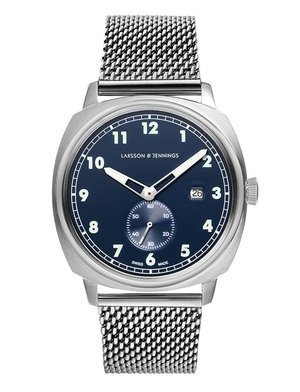 Then 31-year-old Andrew Jennings founded the Larsson & Jennings back in 2012; while Joakim Larsson bought his share in 2014, making him a business partner.
However, Jennings started to take particular interest in watches as young as 17 years old when he saw a photo of a vintage Rolex Daytona 6239 priced at £20,000 in a GQ magazine. Such a watch was similar to the one he inherited from his uncle at age 10 but was not allowed to wear it because he was still too young. When he saw the watch's current price, he decided that it's better to keep the watch locked in the family safe.
Fast forward to 2012, Andrew Jennings launched his own brand of watches and was doing his day job. In 2013, when he saw that the products are gaining wide support, he quit his job and decided to focus on his watch business full time.
Larsson & Jennings timepieces are inspired by Swedish and British minimalist designs combined with the Swiss movement. As such, they have a sleek, slim and sophisticated yet classic look. The dials are Scandinavian-inspired, featuring a Roman numeral at 12 o'clock, indices for the rest of the hour markers, and two stick hands.
The brand also assures that all its products are of premium quality. As such, each timepiece comes with a five-year guarantee. Some of its timepieces are already available on Amazon but if you want to see all their collections and know more about the brand, visit the Larsson & Jennings website.
TRIWA

Triwa stands for the goal of the four friends who started the brand – to Transform the Industry of Watches.
Being a group who shared the same passion for watches, Ludvig Scheja (creative director), Harald Wachtmeister (CEO), Didrik Wachtmeister and Tobias Ericsson decided to revolutionize the watch industry by producing timepieces that fuse contemporary design and traditional craftsmanship and distributing them not in watch retailers but in fashion and lifestyle stores.
Since the brand's launch in 2007, it marketed its timepieces, not just as an accessory for timekeeping but as an accessory to complete the people's outfit. As such, in 2009, the brand started marketing bracelets and sunglasses are well.
Triwa gives a premium on the Scandinavian simplicity, creativity, and quality of their products. If you want to learn more, visit their online store. You may also find some Triwa timepieces on Amazon.
BOOM Watches
This crowdsourced watch brand was founded through the FundedbyMe campaign in 2016, Niklas Dahlgren developed Boom Watches – featuring customizable timepieces.
By this, he meant not only interchangeable straps but also the outer case, bezel, and the dial with the movement. All these parts can be easily assembled without the need for tools!
The 4-part timepieces are affordable, high-quality, and personalized accessories that would easily match your styles, occasions, and even moods. Aside from purchasing them by part, Boom watches are also available fully assembled and pre-designed. Each BOOM watch comes with a 2-year international repair warranty, and you can get an extension for another three years once you register your watch online,
Start creating your own watch here.
KNUT GADD
Knut Gadd is another relatively new Swedish brand. Therese and Carl-Johan Gadd introduced Knut Gadd to the watch industry in 2014. However, the brand's vintage, sophisticated and unique design traces its origins back to 1916 and through three generations of the Gadd family.
According to stories, the brand was inspired by a sophisticated wristwatch that Carl-Johan noticed on his grandfather as he was going through their family photos.
However, by mid-1960s, the watch was no longer seen in the photos and no one could tell why.
Because of this, Carl-Johan embarked on a journey to look for the watch. He visited his grandfather's old neighborhoods in New York, Hamburg, London, Paris, and Hong Kong. Despite this vigorous attempt to know the watch's make and model, Carl-Johan returned empty-handed.
Since he was not able to find the said watch nor determine where it came from, Carl-Johan resolved to remake the watch himself thereby producing a new series of sophisticated yet vintage and classic-looking watches.
Knut Gadd timepieces feature slim and elegant cases, embossed dials, V-shaped hands, and facet-cut indices. All of them are being masterfully designed in Stockholm, Sweden. They utilize Japanese quartz movement and are made available at a reasonable price point. Visit Knut Gadd's online shop here.
SJÖÖ SANDSTRÖM
Sjöö Sandström was started by Christer Sjöö and Mikael Sandström, both engineers and watch enthusiasts, in Stockholm back in 1986 in their concept of fusing tradition and technology. In particular, they aimed to develop a watch that combines traditional craftsmanship and high-tech innovation.
Such a goal materialized in 1993 as they introduce the "Automatic". This elegant and masterfully hand-made timepiece was formally recognized and even received the Excellent Swedish Design award in 1996. Said recognition was just the start.
Sjöö Sandström received greater popularity because of its "Chorolink Worldtimer UTC" in 1997. Designed with Scandinavian style, it showcases analog elegance and electronic brilliance.
Throughout the years, Sjöö Sandström still adheres to small-scale production that wonderfully mixes tradition, innovation, and design. Even with its current CEO Kristofer Johansson articulated that "It's important for us to carry on the Swedish watchmaking tradition,". Alongside him as CEO is Felix Formark.
Keeping true to its principles of genuine craftsmanship and Scandinavian aesthetics, Sjöö Sandström has been producing a variety of wonderful timepieces – there's a collection of Stainless Steel watches, chronograph watches, and even pilot watches.
HALDA WATCH CO.
Swedish watch brand Halda offers another kind of customizable timepieces. Taking a bold move in the watch industry, Halda developed a modular watch design that fuses traditional mechanical watch movements with modern electronic movements, the result: Digi-Mech Watches.
How did they do it? Halda uses the modular design for its watch heads. On one, it retained the heritage of classical watchmaking and so produces robust mechanical movements. On another, it showcased the hi-tech movement brought by technological advancements. And then, you can swap these two watch heads easily and as often as you want to!
What's more interesting about it is that is was designed with advanced functions available to make it functional and suitable even in space. As such, it was called the Halda Space Discovery. And yes, it has already been tested in space.
However, Halda Watch Co.'s innovations did not end with that. With its slogan, "the future is interchangeable" in mind, Halda continued to develop its timepieces. Thereby, it produced the Race Pilot which is designed with a racing instrument and tested by race engineers and actual Formula One Drivers. Click here to see other watches that car enthusiasts love.
Although it may seem that Halda Watch Co. is a very new brand because of its highly advanced technology, this watch brand has actually started way back in 1887. It was founded in Svängsta, Sweden by Henning Hammarlund.
Its beginning was so humble that Hammarlund, himself, built the machines and tools necessary for the production of watches. He focused on producing perfectly engineered timepieces that it did not take long before his name was in line with other great Swiss watchmakers.
Currently sitting as the company's CEO is Mikael Sandström. Throughout the centuries and decades in Halda's history, never did it falter from manufacturing only the best timepieces.
TID Watches

TID is yet a young Swedish watch brand that was established in 2012 by Ola E. Bernestål and Petrus Palmér in partnership with the design studio Form Us With Love.
The brand name, TID, is a Swedish word that literally translates to "time".
TID offers simple-looking watches that are for everyday wear. Its limited collection showcases unique and iconic timepieces.
EPOCH STOCKHOLM
Epoch Stockholm was launched in 2004 by the same watch engineers who founded the Sjöö Sandström – Mikael Sandström and Christer Sjöö.
However, Christer left later on and entrusted the watch company to Mikael. Since they're not really new to the industry, leading Epoch Stockholm to the direction and vision they want has been easier.
As such, with Epoch timepieces, Sandström does not just aim for premium quality. Instead, his goal is to produce timeless watches that would be relevant through every generation and will seem fitting for all occasions. As such, Epoch has already produced a number of collections using both mechanical and quartz movements.
However, at present, Epoch maintains only 3 collections – President, First Lady and Jubilee gold, all of them come with quartz movement.
MIRÓ Watches
Miró Watches is another Stockholm-based watch brand. It was founded by Luca Ohman in 2012.
Its timepieces are also simple and minimalist to easily go along with its wearers' everyday outfits. As such, their dials are usually just one of these five colors – creme, black, gray, blue and green. Meanwhile, the straps are either leather, steel, or nato.
TUSENÖ
Tusenö is another young Swedish brand that entered the watch industry only last 2014 by Alexander Bendz and Johan Holsner. Tusenö pays particular tribute to its origins and as such, all its watches have the inscription "born on the Swedish west coast" at the back. Not only that, even its name was derived from the Swedish phrase "Kusten med de tusen öarna" that translates to "the coast with the thousand islands", which still pertains to the said "Swedish west coast".
Evidently, the founders take pride in its birthplace, from which they also sourced out their inspiration and daily work guideline.
As such, Tusenö produces timepieces that are for everyday wear and thereby also showcase the design, as well as the founders' passion for watches and attention to detail.
In 2015, Tusenö launched its first model called the "First 42" as a Kickstarter project. In just 30 days, it became Sweden's most funded project in its segment. And by 2016, it is already being sold in more than 60 countries worldwide.
Tusenö watches are simple and have quite a classical design that intends to be relevant throughout the years. There are also some subtle details for a little extra touch.
VERK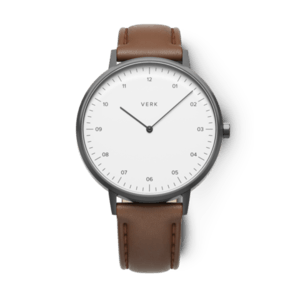 Verk is dedicated to producing timepieces that showcase Swedish, minimalist design. Following Scandinavian minimalism and adhering to the principles of the Bauhaus design school, Verk makes sure that each detail added and seen on the watch is vital as it believes that less is always more.
Verk watches feature a two-hand face, copper dial with enhanced PVD coating, solid steel case, and a sapphire crystal lens. The Quartz movements used are created by Ronda, a world-renowned Swiss manufacturer so you can be assured of accuracy and reliability. The straps, on the other hand, may be a full-grain leather from Tuscany or a steel mesh from Germany.
Yet, it's not just about aesthetics. The brand name, Verk, is a Swedish word that, in English, translates to the end result of one's work. As such, every Verk watch is beautifully designed and carefully crafted.
The materials used in each timepiece are thoroughly chosen individually from around the world. Each timepiece then goes through a technical assembly process in Pforzheim, Germany, and then through an 18-step quality control procedure in Stockholm, Sweden. This meticulous process of manufacturing and evaluation is being done to ensure that each watch received by the customers is of top quality.
These sophisticated-looking timepieces are made available for $200-$300.
PANSAR SWEDEN
Another new Swedish watch brand is Pansar Sweden. Unlike most other brands that were started by watch engineers and enthusiasts, Pansar Sweden was founded by an industrial engineer Patrik Palovaara in 2011. With such unique background that primarily focused on automobiles, he was able to conceptualize highly innovative and unique designs for Pansar Sweden.
As a result, with its partnership with The Techno Creatives, Pansar Sweden was able to synthesize smartwatch functions to an analog watch, and so produce the Pansar Augmented watch.
This latest timepiece from the brand still features an analog watch. When you press the middle button, the hands from the dial move to show the current data that you need.
However, since it can't really show everything as it doesn't have a digital display like smartwatches do, Pansar Sweden produced three editions for you to choose from for this model – Ocean (shows weather and wind data), Accelerator (tracks developments using tools and monitors website or social media account), and Quantifier (tracks sales numbers, business e-commerce, and stock values).
Regardless of which edition you have, all Augmented watch has the following features: Find my phone, decline incoming call, music controller, dual time zones, etc.
GoS WATCHES
GoS stands for Gustafsson & Sjögren, which represents the two geniuses behind the brand – Johan Gustafsson and Patrik Sjögren. Johan is a bladesmith while Patrik is a watchmaker. Together, these two founded the GoS Watches that feature Scandinavian traditional craftsmanship and hand-forged Damascus steel in their wonderful and unique timepieces.
More so, GoS also offers customization services so you can request particular colors and patterns to make your watch truly one-of-a-kind.
See GoS collections here.
BRAVUR WATCHES
Bravur is another Stockholm-based brand that was founded by Magnus Äppelryd and Johan Sahlin with the goal of creating timepieces that could serve as an accessory that completes an everyday look.
As such, they paid particular attention to the design, making sure that their watches exemplify sophisticated style and unique details.
If you want to know more about the brand and see their products, here's the Bravur website.
Daniel Wellington
This last brand is not technically a Swedish brand however, its founder Filip Tysander, is Swedish and some people do consider it a brand with Swedish roots.
Daniel Wellington was established also very recently, in 2011. It is known for its simple, minimalist design – mainly indices hour markers and stick hands, with the inverted D and a W on the dial and a NATO or a leather strap that's easily interchangeable.
Although new in the watch industry, Daniel Wellington has already gained wide popularity mainly through its social media marketing.
Learn more about the Daniel Wellington watch brand here.
Perhaps you were surprised to see that there are actually many promising Swedish watch brands.
Although they're not as popular as other globally-known brands, Swedish watches actually have a lot to offer especially in terms of innovation and truly unique designs.