Tag Heuer and Longines have several similarities that are quite interesting when noticed. For starters, these two brands are among the elite Swiss luxury watch companies in the market today. Whenever a discussion goes into Swiss luxury watches, you can bet that these two will be referenced.
In this overview and comparison article, we will be taking a closer look at both Longines and Tag Heuer. These two Swiss brands exist within the same watch category, so it is only natural to compare the two. By the last sentence of this article, we will be able to answer who produced the better watch – Longines or Tag Heuer?
History of Longines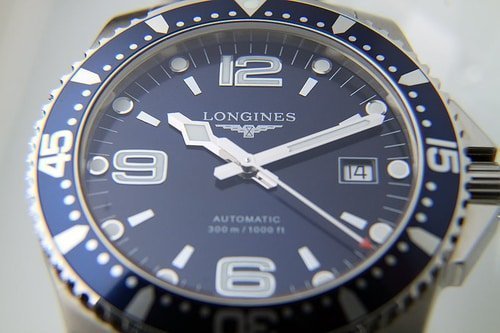 Founded by Auguste Agassiz in 1832, Longines is one of the long-standing Swiss watchmakers still going strong to this day. Longines first started making waves in the industry once they began making in-house watch movements of their own.
In particular, the crown-wound mechanism, which was a first in the market. The fact that it was the first of its kind and provided excellent performance helped elevate Longines as one of the premier watchmakers in the world.
Longines was the first to tap into the chronograph market when they released the Longines 20H in 1878, which helped propel the company from the current business plateau that they found themselves. Longines expanded on their newfound market and shifted their focus on manufacturing highly accurate timepieces.
This focus on crafting high-precision watches helped land them a contract with sporting events in 1886. Their reputation has earned them a spot as one of the first official watch brands in major New York sporting events.
In 1931, Longines unveiled its first model in their aviation watches, Longines Weems. By 1983, Longines merged with other Swiss watchmakers to form the Swatch Group, officially christened in 1988.
Longines maintained its ability to be an independent watchmaker company with its R&D departments. To this day, Longines is known for producing high-quality luxury timepieces that excel in both performance and presentation.
History of Tag Heuer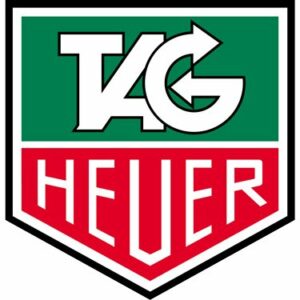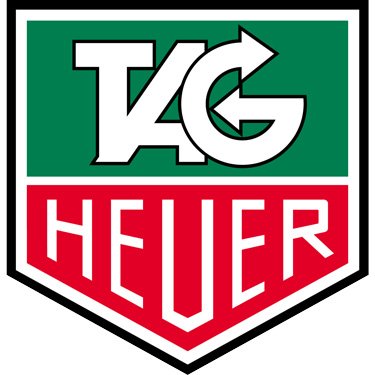 Founded in 1860 by Edouard Heuer, Heuer Watch Company quickly rose to prominence with their timepieces that delivered fine craftsmanship and accuracy in timekeeping. Heuer was quite well-known within sports circles during this time, and their watches were often used during the Olympics in the 1920s.
Heuer further cemented their reputation with sporting events when they released the Heuer Autavia, the first dashboard stopwatch designed for race cars. The brand's focus on delivering precise watches was the backbone of their company.
By 1985, the TAG Group Holdings purchased Heuer, and the two companies combined their monikers, so Tag Heuer was formally born. In 1999, LVMH bought Tag Heuer and is now a subsidiary of the watch group.
One of Tag Heuer's milestones came in 1916 when they released the original Mikrograph. This mechanical movement timepiece was designed to measure 1/100th of a second. The watch delivered a movement rate of 360,000 VPH, which is 10x faster than the standard chronograph movement of 36,000 VPH. Because of this impressive feat with accuracy, the Heuer Mikrograph was used as the official timekeeper of the 1920 Olympics.
Heuer also earns the distinction of being the first timepiece worn in outer space. The Mercury Friendship 7 mission by NASA aimed to deliver the first man to reach outer space.
Astronaut John Glenn wore Heuer 2915A during this momentous occasion as he orbited the Earth three times. 
Tag Heuer has maintained its status as one of the top watch brands in the market today.
Longines vs. Tag Heuer – Watch Comparisons
Both Swiss watchmakers are highly regarded in the watch market. You can say that Longines has higher brand recognition as it is a more established brand in comparison. However, we are here to determine which one delivers better overall quality timepieces. We will be taking two best-sellers from each brand to figure out who has the definite edge.
Sports Watch
Sports watches are designed to provide the highest precision timekeeping in the market. In this watch category, both Longines and Tag Heuer are highly regarded. Both brands are official timekeepers in most major sporting events, so their quality is tried and tested. But which one holds all the cards in this category?
Longines Sports Legend Black Dial L3.674.4.50.0

A premium sports watch with a premium price, the Sports Legend is a minimalist timepiece that delivers terrific precision. With its stainless steel 42mm case, two crowns for adjusting time and date, and a diving bezel, the Sports Legend provides reliability and functionality.
The case of this timepiece also incorporates a super compressor design. The construction of the Sports Legend provides an impeccable build for a dive watch, thanks in part to the screw-down back case and 300m of water resistance.
The dial hands and markers also use Super-LumiNova finish, giving it excellent legibility in low-light environments. The minimalist design of this timepiece also circumvents any "cluttered" look that some modern watches have. This is a back-to-basics timepiece that delivers excellent accuracy in timekeeping with a surprisingly top-notch water resistance rating as well.
Tag Heuer WAZ1110.FT8023 Formula 1

You can already figure out this timepiece's main appeal and design just from its name—the WAZ1110.FT8023 or Tag Heuer Formula 1 is designed to nod to Tag Heuer's history with the automobile racing industry.
Sporty, sleek, and with a black and silver aesthetic, the Formula 1 certainly earns its stripes with its exceptionally fresh design. Its slightly smaller 41mm stainless steel case features a Swiss quartz movement with an analog display.
The dial utilizes synthetic sapphire crystal, which is both durable and scratch-resistant. It also features a unidirectional bezel with luminous markers and hands for enhanced visibility in low-light environments. Also, it delivers water resistance for up to 200m. 
Best Sports Watch – The minimalist aesthetic of the Longines Sports Legend might not appeal to specific customers. If you are looking for a more traditional-looking sports timepiece with excellent precision and a more affordable price tag, Heuer is a more practical choice at about half the price of the Longines.
Chronograph Watch
Chronograph watches are built for functionality, but that doesn't mean they can't be stylish. Both Longines and Tag Heuer are known for producing elegant and luxury timepieces, how do their chronograph watches fare in this regard?
Longines Heritage Avigation L2.779.4.53.2

The Longines Heritage Avigation is undoubtedly an eye-catcher with its slant dial design. It is also described as a pocket watch, a comment that criminally undervalues what this timepiece delivers.
The watch case is made from stainless steel and measures 49mm, which makes it slightly above average for size. The quality of the case is on-point, and it also uses an anti-corrosive finish for improved longevity.
The matte black dial offers excellent balance to the shiny stainless-steel case. Inside the Heritage, Avigation is their Swiss automatic movement with an analog display. The dial has painted Arabic numerals and two sub-dials. As stated earlier, the dial display is slightly slanted, which might take some getting used to for some.
Additional features include a date display located over at the 6 o'clock position. Heritage Avigation's main selling point is its impressive 54-hours power reserve. If you are looking for a wristwatch that will help you stand out from the crowd, this might be a good Longines watch to check out.
Tag Heuer CAZ2011.FT8024 Formula One Chronograph

With such a costly price tag, most might look past the Tag Heuer Formula One chronograph. However, if you are a watch enthusiast or collector, something here will make the price well worth it. This watch has a black stainless-steel case measuring 44mm and uses sturdy, comfortable rubber straps.
Inside this impressive timepiece is a Swiss automatic movement with an analog display. It features the standard three sub-dials and a tachymeter bezel.
There is also a date display over on the 3 o'clock position, and a synthetic sapphire glass window protects the dial. Sapphire glass is quite durable and even has impressive scratch-resistant qualities.
Also, this chronograph watch has a 200m water resistance rating. If you are looking for a highly reliable, functional, and no-nonsense timepiece – the Tag Heuer Formula One fits the bill to the letter.
Best Chronograph Watch – Both the Longines Heritage Avigation and Tag Heuer Formula One looks striking with the reliability in performance to boot. Whichever you choose will be a good one, you can bet on that. We'll call this a draw.
Conclusion: Longines vs. Tag Heuer – Which is the Better Watch?
With the rich history between both brands, choosing which one has the superb timepiece can be quite daunting. Both brands are well known for quality timepieces.
Overall, Longines manages to maintain its lead based on its brand recognition. It is undoubtedly the more well-received between the two at the moment. But Tag Heuer has undoubtedly proved its quality over time as well.