Both Oris and IWC are watch brands whose specialties are deeply rooted in tradition. Oris is primarily known for its high-quality mechanical watches, while IWC is world-renowned as one of the top luxury watch brands in the industry with a level that is a step above most. How does Oris fair to such competition? Does IWC rightfully earn its reputation and place among the upper echelons of the watch industry? Let us go on a more in-depth look between the two and compare one bestseller from each brand to determine how different (or similar) these two brands are from one another.
Oris Brand Overview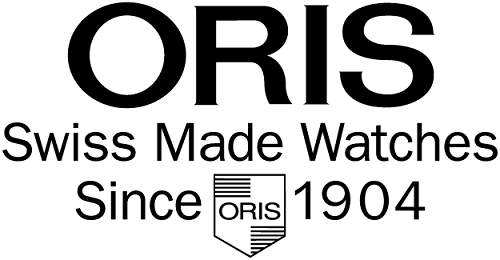 Founded during the early 1900s by Paul Cattin and Georges Christian, Oris first began its operations in Holstein, Switzerland. Interesting fact: Oris' headquarters are still located in Holstein to this day. The company's growth was constant with the company managing to open its second factory just under a decade after they began.
At around the 1940s, Oris has six factories manufacturing their products simultaneously, which also made them the largest employer in their hometown. Oris is best known as a mid to high-range brand that offers top-notch quality timepiece, may even be on par with the likes of Tag Heuer (see our comparison of Oris vs Tag here) but with a lower price tag.
Surely being a more affordable alternative to other premium watch brands is not the only strength of Oris, and you are right to assume. Oris is one of the few watch brands that work with mechanical movements exclusively. As you know, quartz watches are the dominant timepiece movements in the market today and has been since the 1970s. Oris' dedication to stick with a traditional mechanical type watch gives the brand that added distinctiveness in regards to its appeal.
When it comes to their reputation, Oris is one of the more well-known Swiss brands in the market with a respectable array of quality timepieces and a repertoire that spans over a century in this industry. Another aspect where Oris timepieces thrive in is with the dive watches category. The Oris Aquis is a stylish and incredibly reliable dive watch that is highly recommended by a lot of divers.
IWC Brand Overview


IWC has been around for quite some time now, since 1868, which gives the brand an incredibly deep history in the watch industry. As such, you can expect WC watches to be deeply rooted in tradition. What makes IWC watches even more special is that the company has an affinity for innovation and are quite adept in adjusting with the current times and trends.
The IWC brand also merges two different yet highly valued watchmaking traditions, that of the bold American business mindset and the finesse of Swiss-based watches. IWC has entries in six of the leading watch types in the market as well, which further bolsters their reputation. From dress watches to aviation watches and everything in between, IWC has it all.
While IWC is undoubtedly one of the top watch brands in the market today, it took the company a while to reach the peak of the proverbial mountain. The company began with manufacturing and selling pocket watches. For a time, IWC made a good profit, but they never seem to hit a stride. Even with the release of their first wristwatches in 1899, the company had trouble finding sound footing in the market. It wasn't until around the 1930s when IWC finally made a mark in the wristwatch market.
Once IWC watches did take off, the company took the ball and ran. They took what worked and built their future lineup of watches around that. They tweaked their watchmaking style to provide not only high-quality watches but also timepieces that provide amazing innovations.
Oris and IWC Watch Comparisons: Sports Watches
Oris Chronoris Limited Edition Review
Read Amazon Reviews | See on eBay
Oris' Chronoris series is one of the brand's premier watch lines, and it is known for its impeccable style and substance in regards to watch craftsmanship. This is a limited-edition version of the famous watch series so expect it to come with a higher price tag.
Aesthetic-wise, this limited-edition model still features the retro-look of the Chronoris series while infusing it with chronograph functionalities. This one is slightly larger than other Chronoris watches at 40mm (most models stay somewhat below the 40mm mark). That said, the racing car-inspired soul of this Oris watch line is alive and well with this particular Chronoris LE model.
Within the Oris Chronoris LE is the brand's proprietary Oris caliber 673 automatic movement with analog display. In terms of precision, this watch model is on point. Its main features include the chronograph functionality that measures hours, minutes, and seconds. It also has a tachymeter and a dial that incorporates silver-toned luminous hands and markers.
Overall, you get everything you'd expect from the Chronoris watch series with the addition of this particular model is limited edition. A limited-edition Oris watch is always a highly sought-after timepiece by collectors and might be a good investment for the future.
IWC Portuguese Swiss Quartz Watch Review
Read Amazon Reviews | See on eBay
Durable, simple, yet stylish. These three words best describe what the IWC Portuguese Swiss Quartz watch can bring to the table. It takes on a classic and timeless aesthetic that exudes confidence and sophistication. The watch itself offers excellent functionality as well as its Swiss quartz movement, so accuracy is a guarantee.
In terms of design, this watch measures in at 40.9mm and comes with a durable and polished stainless-steel case. It incorporates a beautiful black and silver aesthetics which gives the IWC Portuguese an executive charm. The hour markers are embossed and along with the hands have a silver-tone finish. The two sub-dials (30 minutes and 60 seconds) are located above (12 o'clock) and at the bottom (6 o'clock) position.
The stunning and detailed dials are also well-protected using a sapphire crystal window which is widely used for its premium quality durability, scratch resistance, and anti-glare finish. Additionally, the precise Swiss quartz movement also comes with a 44-hour power reserve.
Conclusion: Oris VS IWC – Which is Better?
All in all, the decision here will hang mostly on your actual budget. IWC is a high-end watch brand, while Oris is known chiefly as a mid-range alternative to more expensive brands. That said, Oris is still an excellent watch brand that provides customers with a broad selection of timepieces at a more affordable price tag. If you want a clock that offers up to date watch technologies, features, and functionality with an inclination towards a more traditional aesthetic – IWC is an excellent place to start if you have the cash.