Oris and Omega and are two well-known manufacturers of luxury watch brands in the market today. Watch enthusiasts consider timepieces from both brands as some of the best watches you can get today. Because of their nigh identical reputation, Oris and Omega are usually compared with each other.
In this article, we will be pairing the two famous and revered watchmakers to find out which one is the superior brand. Learn more about Oris and Omega and find out which brand best suits your style with our guide below.
History of Oris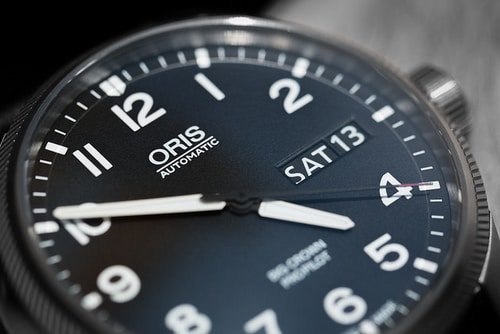 Oris is a Swiss-based watchmaker company that was founded back in 1904. The company grew exponentially within just ten years and expanded its number of employees to over 300 within this period of growth. Oris also started opening new factories which further boosted their overall productivity.
1938 was a massive year for the company as this was the time when they officially entered the wristwatch market with their Big Crown watch model. A little over a decade later, Oris introduced their automatic watch, the Oris Caliber 601, which quickly became one of their flagship models after its release.
However, Oris' time in the centerstage was not meant to last as the 70s introduced the quartz movement technology. This paradigm shift hit Oris quite hard as they were quickly overshadowed by brands such as Seiko who led the quartz revolution.
It wasn't until the early 80s when Oris managed to start gaining traction in the market once again. This was thanks to the company regaining its independence after a management buyout. By 1999, Oris nailed the jackpot with the automatic BC3 pilot watches. With its sleek and modern design combined with impressive accuracy, Oris was able to get back on track.
Recently, Oris has made quite a reputation with its impressive dive watches. Their signature Rotation Safety System was specifically designed to improve overall convenience for divers. This made Oris dive watches the go-to brand for individuals who participated in various water activities/sports.
While Oris is undoubtedly a far different company now than they were decades ago, but this shift to a new direction paid off big time. Nowadays, Oris is one of the most trusted names when it comes to diving and luxury watches. Quite simply, they are better than ever.
History of Omega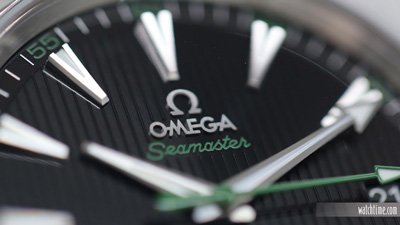 Omega is often considered as an upper echelon brand within the watch industry. The company was established in Switzerland back in 1848; this will give you a good indication of the rich history that comes with this brand.
Throughout the 1800s, Omega managed to steadily build their reputation and consumer trust with their high-quality pocket watches. The company pretty much experienced a steady incline in its reputation in the industry.
Omega wasn't known for revolutionizing the industry. They were known for perfecting the art of watchmaking, and delivering some of the most exquisite timepieces in the market both aesthetically and in functionality. In 1932, they further cemented their name in history by being the official timekeeper of the Olympic Games that was held in Los Angele, California.
In 1948, Omega introduced one of their most popular watch series: Seamaster. Released during the company's 100th anniversary, the Seamaster became one of the staple models of the brand and is still considered among its flagship models to this day.
Another famous Omega watch line is the Speedmaster which was introduced in 1962. This watch model earned the distinction as being the first watch to reach outer space when it was worn by astronaut Wally Schirra during the Mercury Sigma 7 Mission.
Omega was again made headlines in the watch industry when Buzz Aldrin wore the Omega Speedmaster during the historic moon landing in 1969. The Speedmaster watch was also an integral part of the rescue mission of the Apollo 13 crew, further reinforcing the reliability and resiliency of the brand. Read more about watches that have been worn in space here.
While Omega was already a famous brand within watch enthusiast circles, it didn't hit mainstream popularity until the 90s. During the 1990s, Omega became the official watch of the 007 franchise and is used prominently in the Pierce Brosnan era of James Bond (click to see watches 007 wore) films. This no doubt increased the appeal of Omega watches by a significant margin in the market.
Omega is one of the few watch brands that managed to break into pop culture and history in general. Such a feat is something not everyone in the watch industry can claim, and Omega has the only bragging rights.
Oris and Omega – Watch Comparisons
Both Oris and Omega have risen to a level of prominence that few in the industry have achieved. However, which of the two luxury brands reign supreme over the other? To help get a better picture, we will be taking two of their finest best-sellers and compare them to each other. There we will see where each brand excels and where they falter.
Dive Watches
A diving watch is a timepiece that is defined by its excellent water resistance along with other features designed for water activities. Both Oris and Omega have developed a solid reputation in this category. Which brand offers the superior diving watch? Let's find out.
Oris Aquis Automatic Blue Dial

One of the most famous watch lines in Oris' catalog is the Aquis. Retaining the excellent build and construction of the original with several tweaks to update for the current market. The Aquis is a superb dive watch that also brings a high level of class into its overall package.
For those familiar with the Oris Aquis series, you will notice that this iteration has a far sleeker design. This is an excellent design choice as it significantly improves overall comfort. The watch features a beautiful blue dial with a 120-click unidirectional bezel.
Design-wise, the Oris Aquis has a pretty conservative appearance. Nothing too fancy here as the Aquis focus more on functionality and reliability. This is not to say that the Oris Aquis is bland though, because it certainly brings Oris' signature air of elegance into the fold.
As for its water resistance rating, the Oris Aquis is designed to withstand up to 300m. Overall, this is one of our top choices for those looking for a luxury dive watch. See 100% Authentic Oris Aquis Watches Here.
Omega Diver 300M Co-Axial Chronometer

If you are looking for an example of Omega's impeccable sense of style and quality, look no further than the Seamaster Dive 300M. One of its key features is its combination of titanium and ceramic material that pushes the watch's aesthetic qualities to the top.
The case is made from grade 5 titanium material for both the front and back components. It also features black ceramic that completes its high-class appearance. The case measures in at around 44mm in diameter and will fit quite nicely on most wrist sizes.
The watch comes with 300m water resistance making it an ideal companion for most water activities. With it's gold and blue color palette, it indeed owns up to its moniker in appearance as well. As for what makes this magnificent timepiece tick, it uses an in-house automatic winding movement called the Omega Caliber 8806.
With 35 jewels within the winding movement, wearers can expect an exact and accurate watch with the Seamaster Dive 300M. Also, it features chronograph functionalities that track hours, minutes, and seconds. With a power reserve of 55 hours, Seamaster Dive 300M is one of the most reliable luxury dive watches that money can buy. See 100% Authentic Omega Seamaster Watches Here.
Best Dive Watch – Overall, the Omega Diver 300M secures its place as one of the premier dives and luxury watches with its overwhelmingly high-quality construction and appearance. While the Oris Aquis is undoubtedly a fantastic piece of diving watch, it just cannot compete with Omega's absolute mastery of watchmaking.
Sports Watches
Sports watches are durable and stylish timepieces that come with additional features other than telling the time. It comes with a rotating bezel which helps calculate the speed as well as other features like a tachymeter and stopwatch, alarm, and heart rate monitor. This is another watch category that both Oris and Omega have developed quite a prestigious reputation.
Oris Audi Sports Black Dial

The Oris Audi Sports is pretty much the high-end sports car of watches. With its sleek, sporty, yet luxurious design – the Oris Audi Sports will be the highlight of any attire. It is packed with features such as a bi-directional rotating bezel and a tamer scale.
While stylish, it does not border on being visually loud. The Oris Audi Sports handles itself with a level of subtlety that certainly compliments the brand's overall sense of style. Within the Oris Audi Sports, the watch utilizes a 25-jewel movement with analog display.
The case is made from robust titanium and measures in at 44m in diameter. It uses a sturdy and comfortable leather band with the dial equipped with a fixed bezel made from black ceramic. The watch also features the tachymeter markings.
As this is a limited-edition design, expect it to be quite an expensive haul to bring. That being said, the Oris Audi Sports will be an excellent addition to any watch enthusiast's collection. See 100% Authentic Oris Audi Watches Here.
Omega Speedmaster Moonwatch Apollo 8 Dark Side of the Moon

The Omega Speedmaster Moonwatch Apollo 8 is a love-letter to the legendary vintage version that was part of human history. This 44.25mm case features the in-house movement technology, Omega Caliber 1861 with analog display.
The watch also features a durable sapphire glass window that is exceptionally resistant to scratches. As for additional features, it has a ceramic bezel with tachymeter scale markings. Not much can be said about the Omega Speedmaster Moonwatch except that it earns its spot as a masterpiece in wristwatch craftsmanship. See 100% Authentic Omega Speedmaster Watches Here.
Best Sports Watch – The Omega Speedmaster Moonwatch Apollo 8 is on a whole other level. While the Oris Audi Sports is undoubtedly worthy of its high price, Omega's timepiece outclasses it in almost every aspect.
Conclusion – Oris vs Omega – Who has the Best Watches?
Few can touch Omega in terms of the quality of their timepieces. While the price certainly puts Omega watches into an exclusive club of watch lovers, for those who can afford it – Omega watches are some of the most elegant timepieces in the market. Omega watches are a must-have for watch collectors.