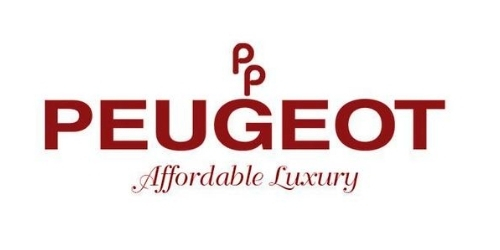 Since 1957, the Peugeot brand has worked to uplift watch styles and designs. When it was founded by Paul Peugeot more than 60 years ago, it manufactured handcrafted gold-plated watches that embodied luxury and high-class. Unfortunately, due to the cost of gold going up, it decided to reinvent itself and focused on making watches that are affordable but still high-quality.
In the next few years, Peugeot's move to rebrand itself proved to be a smart move. Its transformation extended its reach to new markets, gaining it more recognition and a bigger customer base. Its strong belief in combining elegance and affordability has made it more accessible. In no time, its watches were all over department stores and boutiques around the United States.
Today, Peugeot's fame continues and its watches have become synonymous to affordable fashion. With timepieces designed for both men and women, it aims to carry on for as long as possible with its objective of making attractive accessories that do not hurt the wallet.
Peugeot Brand History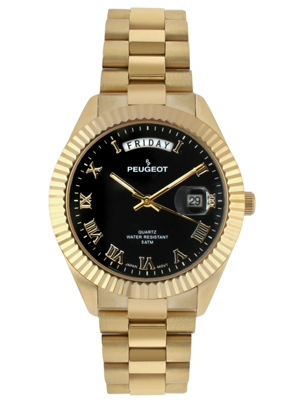 The story of Peugeot began in 1957 when Paul Peugeot started creating watches using sold 18 karat gold with his own two hands. For many years, he worked hard to produce these handcrafted luxury watches to earn recognition and appreciation from watch aficionados and collectors. Eventually, his brand achieved great success and established a solid following.
Unfortunately, when the price of gold skyrocketed, Peugeot was forced to take a new direction. The brand quietly transformed into something that still produced high-quality and well-designed timepieces but at more affordable prices.
Despite the reinvention, Peugeot's philosophy remained unchanged. It continued to put quality and value first and foremost when making beautiful, reasonably-priced watches, which helped boost it to success.
In no time, Peugeot became one of the most recognizable names in the fashion watch marketplace. Its ability to listen to what customers want helped it create various trendy watch collections that appealed to the stylish yet budget-conscious watch buyers.
With a wide variety of fashion watches for men and women, its popularity only continues to soar. Its timepieces not only fit varying budgets and senses of styles but they also are a force to be reckoned with due to their strength, durability, and reliable movements.
Peugeot Watch Collections
Peugeot makes watches for men and women that are fashionable and reasonably priced. With a wide range of styles available, it is not hard to find a timepiece that suits one's taste and budget. Below, we take a closer look at some of its best watch collections.
Peugeot Men's Luxury Watches


Peugeot's Luxury Watches for men are made with high-quality materials and are great for casual everyday wear. Whether round, rectangular, or square, their stainless steel or 14k gold plated cases embody character, elegance, and boldness. Made with steel or leather bands, they run on quartz movement and offer other useful features, including water resistance and multi-function time and calendar subdials.
Note that "Luxury" is the brand's own wording for the collection and they even use "Affordable Luxury" on their logo, however no watch aficionado we know would ever use this term for a quartz watch priced under $50.
Peugeot Men's Sport Watches


Peugeot's Sports Watches for men are a mix of handsome and rugged. They have round stainless steel encasements and luminous dials and hands in a variety of bright and vivid colors, such as yellow, orange, green, and red. Featuring reliable Japanese Quartz movement and good water-resistance, they are a perfect accessory if you want to add spunk to your regular wardrobe. They are comfortable to wear too, thanks to their soft genuine leather or canvas straps.
Peugeot Moon-Phase For Men


Peugeot's Moon-Phase men's collection is inspired by the glorious heavenly body. Its timepieces not only can tell time, but they also can show the phases of the moon. With gold-tone cases and leather straps, their dials feature a lunar display window with images of the sun and the moon or the stars and the moon. They have Roman Numerals marking the hours too, so looking at them just screams vintage and classic. They are perfect for casual daily use.
Peugeot Retro Vintage For Men


Peugeot's Retro Vintage collection is made up of watches that are stylish, timeless, and functional. The timepieces feature gold plated cases and domed glass crystals, which make them look like precious pieces in a beloved antique collection. Dainty and refined, they come with genuine leather bands and are a perfect fit for casual or business ensembles.
Peugeot's Fashion and Luxury Watches For Women


Peugeot's Fashion and Luxury women's watches epitomize ultimate luxury and sophistication. With gold plated cases, sparkling bezels, and steel or leather bands, they come in soft colors and pale hues that are dazzling and eye-catching. They are durable and functional too, offering water-resistance and Swiss quartz movement. By wearing such a lovely timepiece, one can make an impression and lift its overall aesthetic.
Peugeot's Casual Watches For Women


Peugeot's Casual women's watches showcase a diverse collection for people with varied tastes and lifestyles. There are timepieces that are designed for those who are looking for something simple and straightforward. There are also watches for stylish and chic. Made with top-quality steel, the encasements are round, square, rectangular, or even heart-shaped, and have dials with hands and markings polished with gold or silver. Available with steel, leather, gold, or rose gold bands, they are a pretty sight on the wrist.
Peugeot's Moon-Phase For Women


Peugeot's Moon-Phase women's watches are classy and attractive. Also inspired by the moon, they are slim and sleek, suitable for everyday wear. Featuring petite oval cases, they come in gold-tone or silver variations and have dials with images of the moon and the stars. With stainless steel mesh bracelets, they feel cozy on the skin and pleasing to look at.
Peugeot Brand Reputation
When it comes to finding a watch with a good blend of style and a very low price, Peugeot fits the bill.
In its more than 60 years of existence, it has created a name for itself as a fashion brand that you can rely on for beautiful designs that do not break the bank.
Even though it started as a manufacturer of high-end luxury watches, it did not let the obstacle of higher gold prices stop it from keeping on with its desire to make good quality watches for everyone. By taking the huge risk of reinventing itself, it has proven itself to have a strong will and determination to succeed.
Over the years, Peugeot has come out with various watch collections that range from classic and vintage to modern and sporty. It is not afraid to evolve and adapt. Its styles, designs, and functionalities may vary per watch or collection but its commitment to quality and affordability remains there.
Is Peugeot A Good Watch Brand?
Peugeot has a solid reputation of making watches that are decent quality for a very affordable price. Using tried and tested Japanese and Swiss quartz movements, they offer precise timekeeping.
Because it has been around for several decades now, Peugeot has become a fairly popular fashion watch brand that many watch enthusiasts can recognize. Although cheaper than the well-known brands, it does not mean it cannot compete. It can offer similar features and functions at a fraction of a price.
One commenter points out that while they are not valuable, his Peugeot watch does hold sentimental value and has lasted even after being passed down a generation.
However, many see Peugeot watches as cheap because they are China-made.
In the under $100 watch price range, many would say you can get better quality and build at almost the same prices if you go for a Timex or Casio watch.
Compared to other fashion watch brands, such as Armani and Guess, a lot of people may prefer these two brands for greater brand recognition and stylish aesthetics.
Where To Buy Peugeot Watches?
Because Peugeot watches have found the perfect balance between style, function, and cost, they are a popular item to gift.
If you are thinking of getting one for a family member, a friend, or yourself, you can go visit the official Peugeot Watches website to place an order. You can avail of free 3-day shipping, lifetime warranty, and 30-day hassle-free returns.
You can also buy Peugeot watches from various online retail stores.
Shop Peugeot Watches on Amazon.
See Peugeot Watches on eBay.
Shop Peugeot Watches on Walmart.com.
Where Are Peugeot Made?
Peugeot is an American brand that originally made luxury watches at high-end prices and now manufactures high-quality timepieces at more affordable prices.
It has more than 50 years of experience in watchmaking and manufacturing, and its headquarters are located in Brooklyn, New York, and its watches are made in China.
Peugeot Warranty
Peugeot offers a Limited Lifetime Warranty on all Peugeot brand watches. The warranty comes with the purchase of your Peugeot watch and is effective on the date of purchase.
The warranty covers defects to the movement or working mechanism of the watch. If you watch has a defect or problem to its movement or working mechanism, you can have it repaired or replaced without paying any fees or charges.
However, the warranty does not cover any physical damage to the bracelet, strap, or case. It also excludes damage due to water unless your watch has a water-resistant mark and damage to the movement or working mechanism because of normal wear and tear, accidents, or improper use or handling.
Also, Peugeot offers free lifetime battery replacement. So if you have an old Peugeot watch that you have not used in years, you can have its battery replaced free of charge. What you need to do is register your watch and request for free battery replacement. You just have to send your watch to Peugeot and pay for return shipping and handling.
Peugeot also can replace watch parts, such as stem and crown, new hands, new dial, leather band, case and crystal, and metal bracelet for an additional fee. For inquiries, you can contact them through:
Their Contact Us form
Email: [email protected]
Address: Peugeot Watches, 140 58th Street Suite 7F, Brooklyn, New York