The power reserve indicator, or Réserve de Marche, is a useful feature that is found on some mechanical timepieces. This watch complication lets the wearer know how much energy is left. In the case of an automatic watch, it's the time the watch will function without being worn. On a self-winding watch, the power reserve indicator shows the amount of time left until the watch needs to be wound. The indicator is usually displayed on the dial as a hand or needle, or it may be a wheel viewed on a subdial or through an aperture.
Below, we will take a closer look at watches that have a power reserve indicator. Read on if you'd like to know how this complication began, learn about how it works, and get to know some popular watches that have it.
What Is a Power Reserve Indicator?
Mechanical watches need to be wound (manually or automatically) unlike quartz watches that run on batteries.
An automatic watch, also known as a self-winding watch, makes use of the wearer's movement in order to power a timepiece. Both of these can have a power reserve indicator, which acts like a car's fuel gauge allowing the wearer to know how much power is left before it will run out of juice. This feature gives an idea of how much time is left before you need to wind (or wear) the watch again.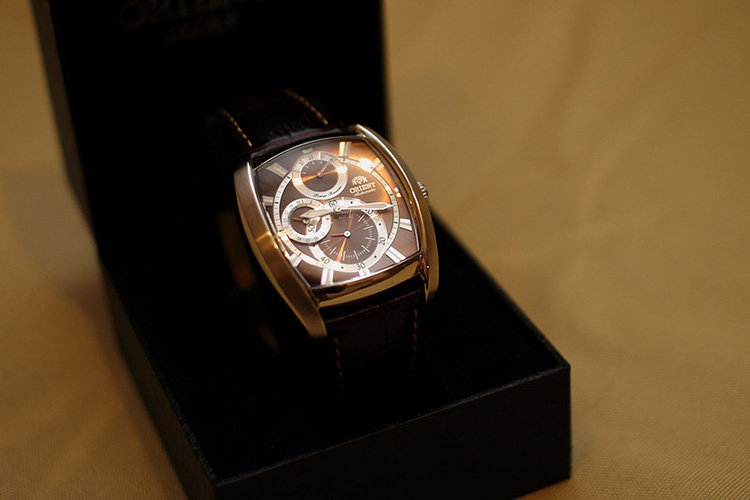 Watches with power reserve indicators place the complication on either the back of the watch or on the dial. When placed on the dial, it's usually a hand displayed on an arc or a circular dial.
The average running time of an automatic watch is about 36-48 hours. The higher the power reserve is, the longer the time it stays in power while worn. When a watch description says that it has a power reserve of 42 hours, it means that the watch can last up to two days when fully wound. A good power reserve is about 48 hours or two days, but there are a lot of luxury brands that boast of power reserves that last for weeks, and even months (we will discuss some of these watches below).
To learn more about other important watch complications click here.
Brief History
The first-ever recorded timepiece with a power reserve indicator was created by Breguet, a luxury watch, clock, and jewelry manufacturer (founded in Paris but has been a subsidiary of the Swiss Swatch Group since 1999).
The watch was released in 1933, as a marine chronometer. During this time, the complication was used on marine chronometers, for tracking latitude and longitude. An essential navigation tool, as the crew will be able to tell when the chronometer is running low on power. However, this was only a prototype, and only one watch was assembled by the company.
It was in 1948 that a watch company released a line of watches with a power reserve indicator. Swiss watchmaker Jaeger-LeCoultre released the Powermatic, using the Jaeger-LeCoultre caliber 481.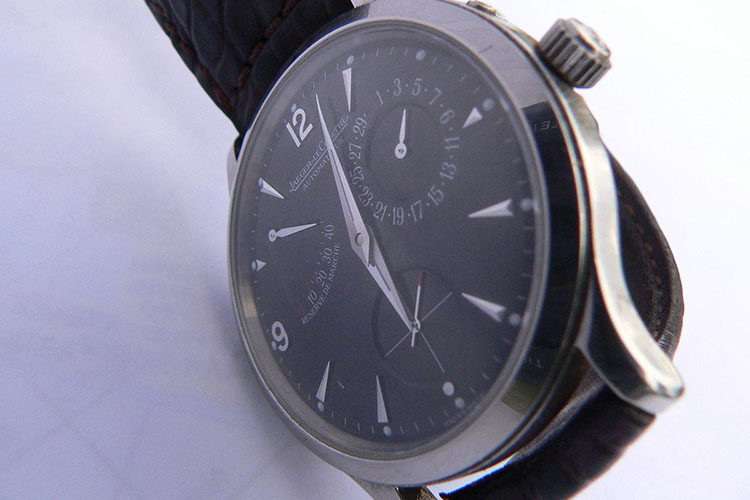 How Does a Power Reserve Indicator Work
The power reserve is the energy stored in the mainspring of a mechanical/automatic watch. The watch runs as the spring unwinds, powering the features like hands and date. Once this spring has been fully unwound, the watch will stop functioning and would need to be wound again.
A power reserve indicator is a useful feature for automatic watch owners. Looking at the indicator will serve as a reminder of when to start wearing the watch, to prevent it from stopping.
It's also useful for those who own a hand-wound mechanical watch, as it will show when to manually wind it again.
Many watches do not have a power reserve indicator. The users of manual-wind watches often get in the habit of winding their watches daily to prevent it from stopping. Automatic watch owners can use a watch winder for watches they don't use regularly to keep them powered.
Are Power Reserve Indicators Accurate?

The power reserve indicator might not be accurate down to a T, but it is a very useful feature for those who need a reminder of the caliber's power. It not only lets the wearer know when power is low but also gives them an idea of when the watch must be fully wound.
The quality and power of the mainspring, the main power source of a mechanical watch, may wane when it's been worn for a long time. As a result, accuracy may be affected (this is why some watchmakers only provide an approximate number in the manual).
Iconic Watches With Power Reserve Indicators
Because of complicated mechanisms, watches with excellent power reserves don't come cheap. Below, we'll talk about some of the most popular and the most iconic watches with power reserve indicators from some of the best luxury watchmakers in the world.
Watches with powerful power reserve is a complication well-known among watch collectors or the wealthy– people who do not wear the same watch daily.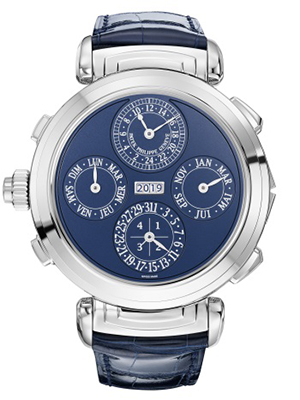 Patek Philippe Grandmaster – Luxury watchmaker Patek Philippe created the Patek Philippe Grandmaster (Chime Ref. 6300G). The brand calls this their most complicated wristwatch. The latest version of the watch is made of white gold, with a front and back blue opaline dial.
The watch has a reversible case (a patented mechanism), and a total of 20 complications, including an acoustic alarm and a date repeater, both patented as well. It has a movement power reserve indicator (72 hours) and a strikework power reserve indicator (30 hours).
Nomos Tangente Power Reserve – Nomos, a watchmaker known for its minimalist designs, created the Tangente Power Reserve watch. This model has a 24-hour subdial at 6 o'clock, and a power reserve indicator between 12 o'clock and 1 o'clock. It's a red half-circle inside a white slot—as the slot rotates the red shows the draining power. The watch has a stainless steel case, sapphire crystal glass, and water resistance to 30m. The power reserve is up to 43 hours.
The power reserve indicator is patented. According to Nomos, the mechanism has been integrated into the mainspring barrel of the watch, allowing it to remain slender.
Orient Star Sports Diver RE-AU0302L – This watch is from Japanese watchmaker Orient's higher-end watch line, the Orient Star. A mechanical sports dive watch, this 43.6mm model has a stainless steel band, luminous hands and markers, and sapphire glass. The watch has a power reserve indicator at 12 o'clock.
The Orient Star Sports Diver watch has a power reserve of up to 50 hours. It meets ISO criteria and has a water resistance of 200m.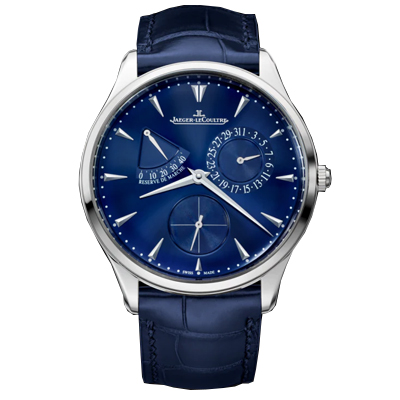 Jaeger-LeCoultre Master Ultra Thin Power Reserve – Jaeger-LeCoultre, one of the pioneers of the power reserve indicator, continues to create luxury timepieces with elegant and powerful power reserves. The Master Ultra Thin Power Reserve (or Master Ultra Thin Réserve de Marche) is a stainless steel watch with complications displayed on the striking midnight blue dial—the date, hour and minute, seconds, and power reserve (up to 43 hours).
The watch also boasts of balance, with indications and shapes forming legible and harmonious display. The power reserve indicator is a small triangle placed at 10:30.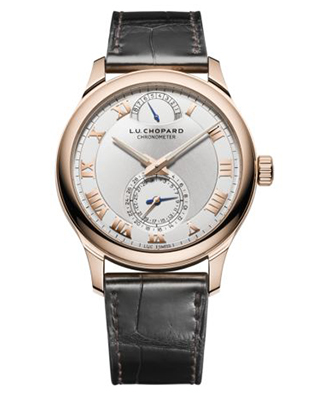 Chopard L.U.C Quattro – This one is by Swiss watchmaker Chopard. The Chopard L.U.C Quattro is a 43mm rose gold watch with a hand-wound mechanical movement. It has a power reserve of up to 216 hours or nine days. This watch is chronometer-certified by the COSC and is Poincon de Geneve-certified (a prestigious label that is given to "Geneva's fine watchmaking expertise").
According to Chopard, this watch is the first manually-wound movement formed of four barrels (two assemblies of two barrels, having a 47cm-long spring. The power reserve indicator is placed at 12 o'clock, and there is also a date and small seconds display at 6 o'clock.
IWC Portugieser Automatic – Luxury brand IWC Schaffhausen created the Portugieser automatic, an automatic watch with a power reserve of up to seven days. When this watch was released, there was an ad that read: "If this watch stops, please call a doctor. It means you haven't moved for seven days."
The latest version of this Swiss-made watch runs on a self-winding movement (52010 caliber). It has a golf case, see-through sapphire glass, and a water resistance to 30m.
Lange & Söhne Lange 31 – Another iconic watch with a power reserve indicator is the A. Lange & Söhne Lange 31, the world's first mechanical wristwatch. This watch has a power reserve of 744 hours of 31 days. The watchmakers created two mainsprings for this big model, ten times as long as watches with a regular power reserve. The watch, with a silver dial and gold appliques, was released in 2017.
This model's power reserve indicator has a marker for every other day. For the last two days, there appears to be a "split" mark, to let the wearer know that power will soon run out. Because of the special features and meticulous process that goes into every watch, there are only 100 pieces of this watch in existence.