Luxury watches are timepieces that exude a special kind of construction, design, and performance. These watches are designed to catch the attention while exuding a level of confidence and style that are noticeably a step above most timepieces. In this area, two of the more well-known luxury brands are Rado and Longines.

Rado is known for manufacturing timepieces that utilize ceramic material. Longines is equally known for its elegant design and a reasonably competitive price tag. If you are looking to upgrade to luxury watches, these two are excellent brands to start. So, to help you figure out which luxury brand will suit your personal style best, we'll be taking a closer look at these two brands. As well as their best seller watches in the market today.
History of Rado


Rado is a Swiss-based company and was founded in 1917. The company was first named as Schlup and Co. They didn't go with the Rado moniker until 1950. Within a decade, Rado managed to expand its business globally as their timepieces were sold in over 60 countries by the 60s.
Rado first made its mark in the watch market with its Rado DiaStar 1. The DiaStar 1 earned the distinction of being the first scratch-resistant timepiece in the market. Rado was the first watchmaker to introduce the use of sapphire crystal when crafting the watch's window. Today, sapphire crystal windows have become the standard with most timepieces design and construction.
By the 1970s, Rado once again turned heads in the industry with their Rado Integral. The Integral features of ceramic material which have become Rado's signature design to this day. Rado further improved upon their design and permanently implemented ceramic into their timepieces.
To this day, Rado is regularly producing some top-notch ceramic timepieces that not only look amazing but are also backed up with impressive construction and durability. These three qualities helped propel Rado into the upper echelons of revered luxury watch brands. Their watches might be expensive, but their timepieces will a showstopper. Click here to see our top Rado watch picks for men.
History of Longines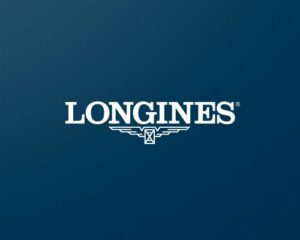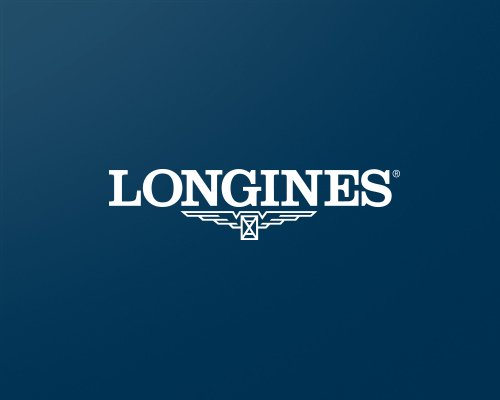 Longines is a famous and one of the most established luxury watchmakers in the industry. The Swiss watchmaker was founded in 1832 and is still based in their old stomping grounds at Saint-Imier, Switzerland. Longines is currently part of the mega-conglomerate, Swatch Group Ltd.
Similar to Rado, Longines didn't begin its storied career with its now highly respected name. Originally called Raiguel Jeune and Cie, it wasn't until 1867 when the company officially changed its name to Longines. The name Longines was taken from the company's location, Les Longines, St. Imier.
While presently known as a luxury watch brand, Longines is also well-versed when it comes to innovative watch technology. One of their notable achievements in the industry came when they introduced the crown-wound watch mechanism. Longines unveiled their crown-wound watches in a time when key-wound watches dominated the market. This unique and reliable watch technology gave Longines the edge against their competitors.
Longines experienced a downtrend during up until 1878 when they began adapting to the ever-changing market. Putting their attention to creating chronograph watches, Longines finally turning things around. Most notably with the help of the Longines 20H watch model which became quite popular during its run.
In 1931, Longines once again passed through another milestone with the Longines Weems, one of the flagship aviators watches. As noted earlier, Longines joined the Swatch Group Ltd. By 1988. This merger didn't affect Longines production, and they continue delivering striking luxury timepieces with their signature quality firmly in tow.
Rado and Longines – Watch Comparisons
As we have stated at the beginning of this article, both Rado and Longines are among the most well-respected names in luxury watches. This section will be a treat for watch enthusiasts as we will be going through some of the most remarkable works of art this side of wristwatches.
Dress Watches
Looking for the cherry on top with your attire? A dress watch will surely complete the look and even add some style points to for any occasion. Both Rado and Longines have built quite a reputation in this category. With these two watch models below, it is easy to see why.
Rado Centrix Jubile Watch

With a sleek black and gold-plated design, the Rado Centrix Jubile is brimming with style as well as substance. The Centrix Jubile is relatively smaller than your average timepiece with a 38mm premium grade stainless steel case.
The Centrix Jubile incorporates Rado's signature self-winding movement. A considerable part of its charm comes from its minimalist design. The dial features only a handful of detail, namely: the four markers (12, 3, 6, and 9 o'clock), the Rado logo, three dial hands (hour, minute, and second), and a date display. It brings a new level of flair to the minimalist approach.
The analog display is also protected using the durable and scratch-resistant sapphire crystal glass. A perfect window to ensure that the Centrix Jubile's pristine appearance is maintained. As for some of its premium features, the Jubile uses high-quality ceramic material with its bezel. This design inclusion alone pushes the Centrix Jubile above and beyond your standard luxury timepiece.
Overall, the Rado Centrix Jubile is an excellent addition to any watch enthusiast's collection. The watch excels with its impeccable design and signature Rado quality construction. The Centrix Jubile is a watch you would wear if you want to make a statement in any gatherings.
Longines Flagship Automatic L4.774. 4.57.6

Longines displays its core strengths in full regalia with their Flagship Automatic model.
Elegant and steep in tradition, the Flagship Automatic perfectly embodies the Longines spirit. The design perfectly melds a level of tough stoicism with the sophistication to deliver a sharp-looking luxury timepiece.
With a shiny silver finish, the stainless-steel case exudes a level of professionalism with a high-end vibe. The black dial perfectly accentuates the silver case and bracelet, further hammering its executive appeal.
The dial takes on a star-studded affair. By that, I mean that it uses 12 diamonds to act as markers. It also uses silver-toned hands (hour, minute, and second) to complete the brilliant aesthetic. Within this analog watch lies an automatic movement that ensures this timepiece maintains its accuracy and reliability in timekeeping.
The dial uses sapphire crystal glass which is both extremely durable and is scratch-resistant, Giving the Flagship Automatic a boost in toughness. Also, there is a date display that is located at the 3 o'clock position. This timepiece also comes with 30m water resistance which means it can easily shrug off the occasional water splash and rain.
Best Dress Watch – Both Rado and Longines are excellent choices for those looking for an eye-catching dress watch. That said, the Longines tends to appear towards the traditional crowd while Rado is quite popular with the younger generation watch enthusiasts due to their minimalist timepieces. When it comes to performance, both provide top-notch reliability and precision.
Chronograph Watches
Within this category lies some of the most reliable, well-built, and stylish timepieces around. How do two brands that are known for their premium grade timepieces fare in this category? Let's check out two best seller chronograph watches from Rado and Longines.
Rado HyperChrome Green Dial

Rado is always game for taking their watches into new directions, no matter the risk. I have to say that the Rado HyperChrome Green Dial infuses the ordinary with the fantastic and ended up with quite a fine-looking watch.
With its green dial and silver markers and hands, it is undoubtedly quite different from the conventional aesthetics of most of their watches. Then again, Rado built a reputation on taking some chances with their timepiece design, and it has yet to lead them astray.
The HyperChrome does feature a rather large 44.9mm stainless steel case. It might appear too bulky on smaller wrists. The silver case and bracelet in conjunction with the emerald dial is a unique combination and is a welcome addition to Rado's fantastic catalog of timepieces.
This watch features three sub-dials (hour, minute, and seconds) and a date window. The HyperChrome is a perfect example of a premium-grade timepiece that also comes with premium functionality.
Longines Master Collection L2.673.4.78.3

The Master Collection watch from Longines is quite a fascinating timepiece. Why is it interesting? Well, because it manages to combine performance and reliability with a quirky sense of style. This timepiece is presented with a flare of the theatrics with its almost vaudeville design.
Inside the Longines Master Collection watch is the level of quality you can expect from this high-end manufacturer. This particular timepiece uses 7751 automatic movements with a power reserve of 48 hours. It also features a column wheel transmission system which is highly sought after within watch collector's circles.
The slick classical watch also comes with a decent 30m water resistance. While this won't make it a recommended outdoor watch, it is a nice inclusion that will help protect this classy timepiece from the occasional rain.
The sub-dials enhance the functionality of this Longines watch. The bottom sub-dial displays a 12-hour timer, the sub-dial on the right is a 24-hour indicator, and the top sub-dial displays the day and month. Overall, this is an exceptional collector's watch that delivers quite a unique aesthetic to the chronograph market.
Best Chronograph Watch – In regards to functionality, I would give the win over to Rado. However, this is such a close match, and if aesthetic is a significant part of your decision-making process, you will probably lean towards the Longines Master Collection. Well, you won't be disappointed with that choice as well.
Conclusion: Rado vs Longines – Which is the Better Watch?
While both Rado and Longines have made their mark on the industry, and you can consider them as the old guards. Both are still excellent brands, and both exude a sense of elegance and sophistication few can match up. Rado and Longines are pretty much on equal footing at this point. If you are looking for an entry-level luxury watch, you won't go wrong with either, simple as that.